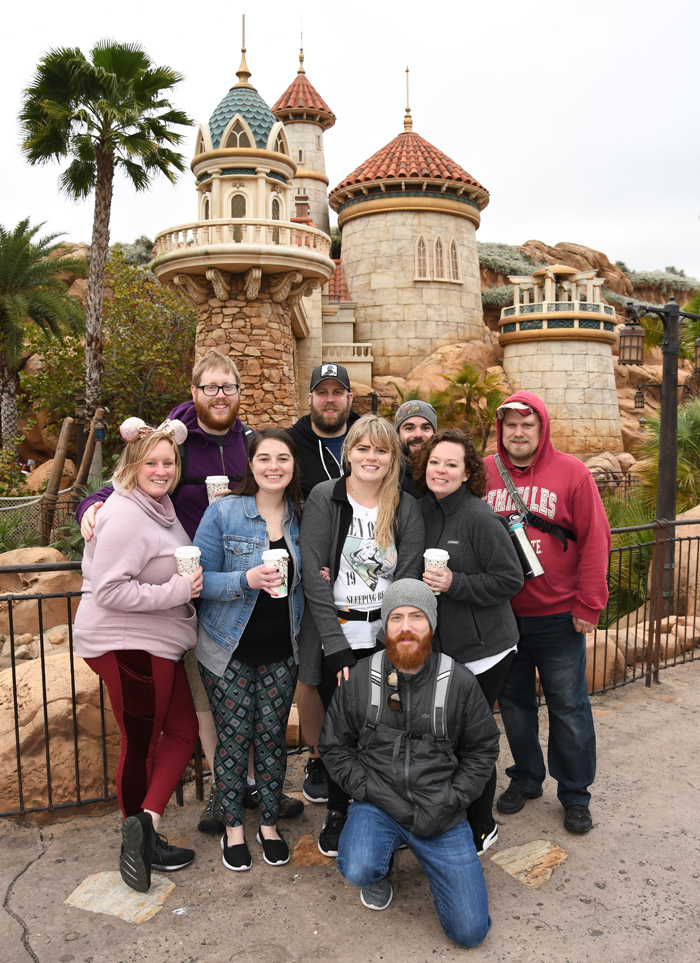 I wish I could say that I'm "fresh back from our trip" to Disney, but unfortunately I was sick for the first two weeks after we were back with a never-ending cold and I'm just starting to get back into things. Fortunately I was able to use my downtime go through the hundreds of photos that were taken by my friends, myself, and Disney Cast Members. I can't help but share some of them here.
Ever since the new Star Wars: Galaxy's Edge section of Hollywood Studios at Disney World was announced, our group of friends has been talking about how we absolutely needed to take a trip there together. After talking about it for a couple of years, we finally all decided at the beginning of 2019 to start saving specifically for it. Around October last year we got serious and started making plans. Then just a few weeks ago, in February, we made it a reality.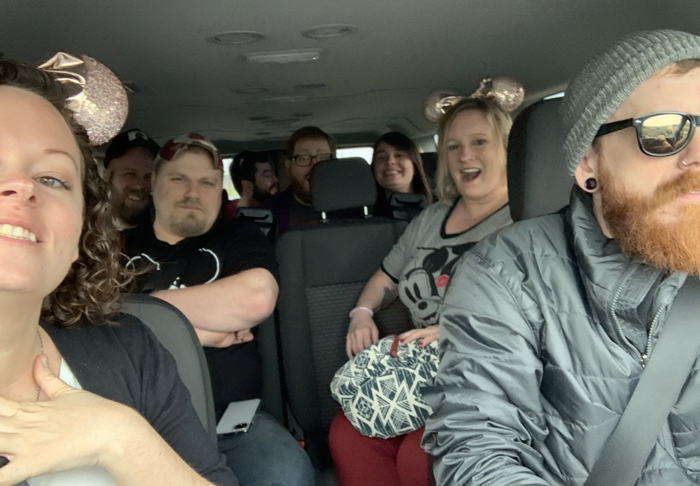 There were nine of us total: five of our group from Roanoke (Tom, Janel, Jarrod, Daniel, and myself), John and Nicole, who now live in South Carolina, and Chelsea and her new boyfriend Warren from New Jersey. I wish some more of our group could have joined us, but not everything could line up perfectly for everyone and one couple has a wedding to plan. Maybe next time, because there absolutely has to be a next time! (Harry Potter World at Universal, right?!)
It could be because everyone else works and was busy, but I'm going to go ahead and believe that everyone handed me the reigns on planning the whole trip because they love me and know how much joy it brings me to do things like that. If other people would hire me to plan their vacations for them, that'd be great!
With everyone's work schedules, we were able to swing a four-night, five-day trip, giving us three solid park days. We spent the first day at Hollywood Studios so we could experience Galaxy's Edge, then followed with days at Magic Kingdom and Animal Kingdom. We all arrived at our AirBnB at various times that Wednesday and the fun started immediately. There's not much more that makes me as happy as hanging out with that group of people.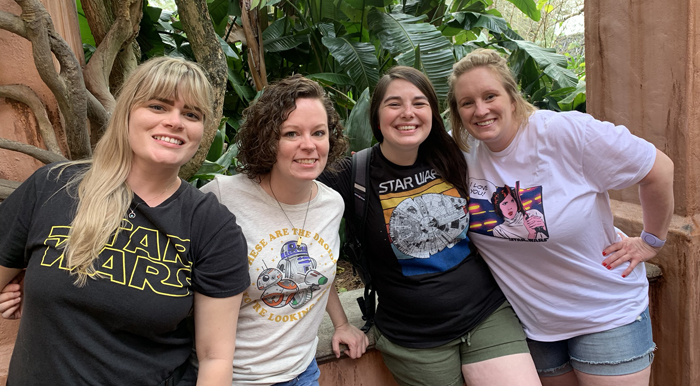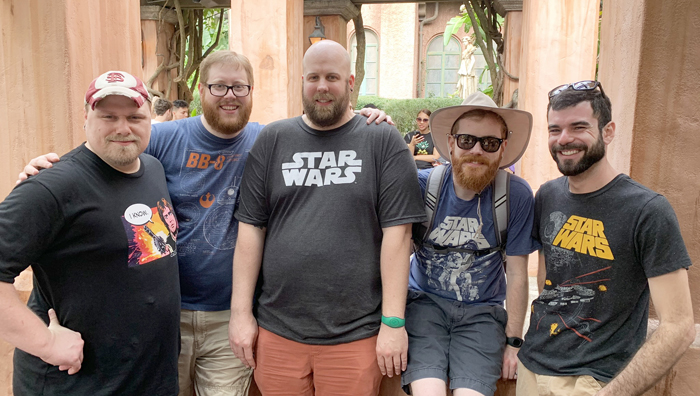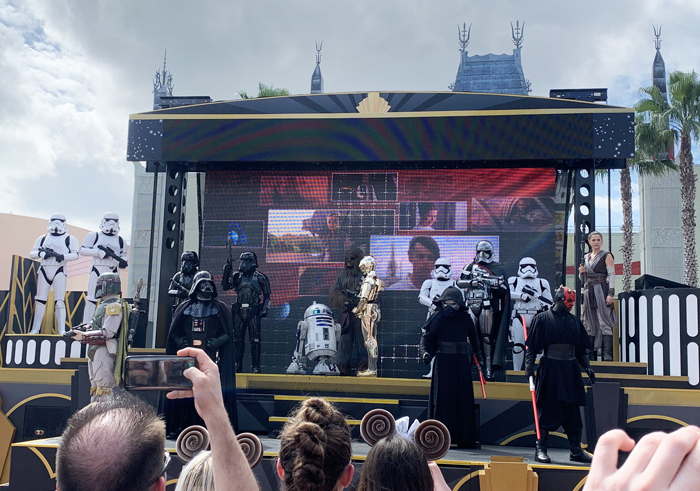 The weather was perfect on two of the days we were there, especially considering it was February, but the day we spent at Magic Kingdom has to be one of the most uncomfortable days I'd ever spent somewhere like a theme park: the high was about 48˚ and the wind was wild. We were all absolutely freezing, especially Dan, Warren, and John after getting splashed on Pirates of the Caribbean, our first ride of the day. Those poor guys. It was definitely closer to 41˚ when we skipped out halfway through the fireworks show, and I was honestly surprised we lasted that long.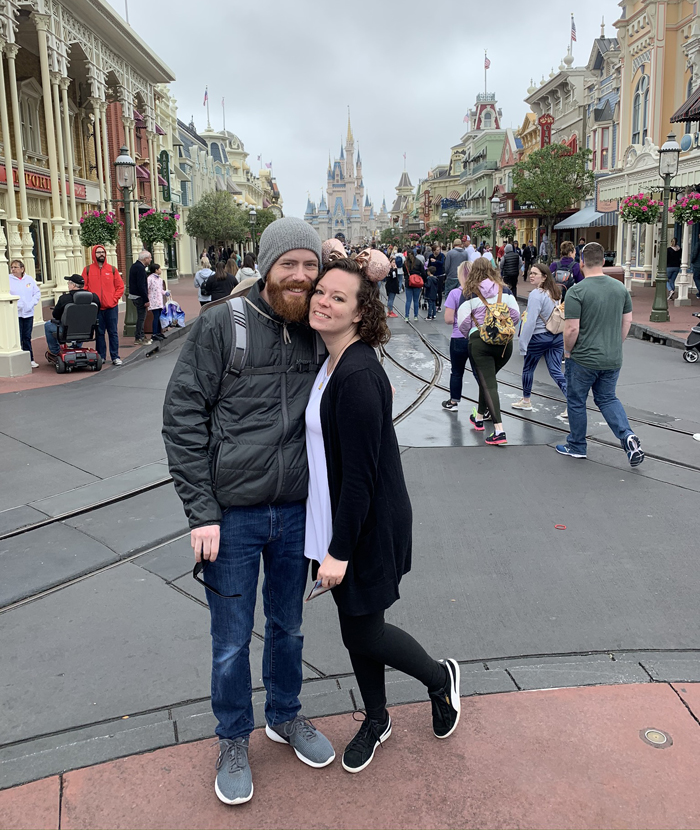 We didn't have much time left to spend at the townhouse, but we made the best of our nights together. The hot tub was definitely utilized. Card games were played, meals were shared, and a lot of wine was poured. Jarrod woke up early two of the mornings and cooked breakfast for everyone, like he usually does during our cabin weekends. It was fun sharing a space with everyone and wish we could spend more time like that throughout the year. I'm already dreaming up other scenarios where we can all do little getaways together; the cabin weekend in November is far too long from now.