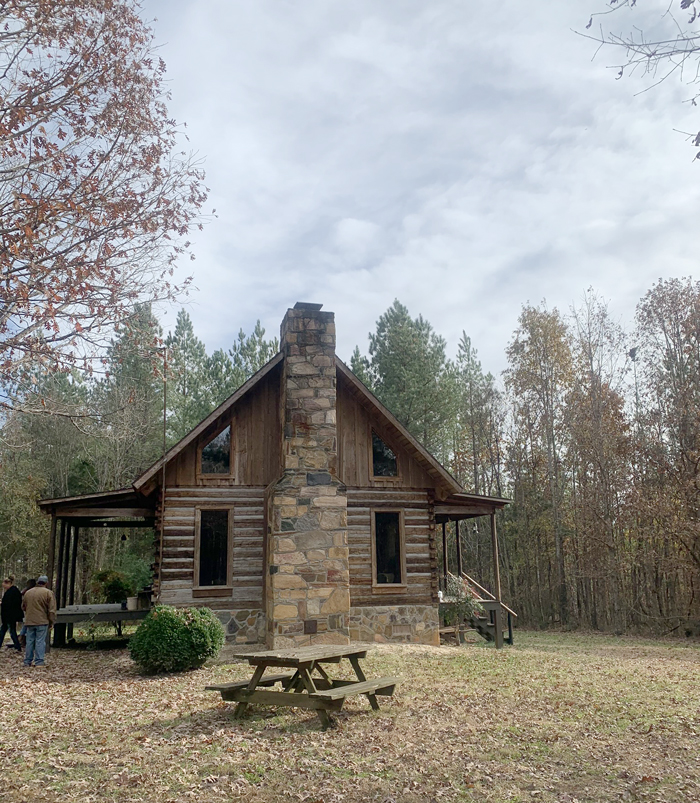 I barely take photos anymore, but I'm trying really hard to change that. Most of the ones I do take are of Des and I don't share too many of those publicly. Unfortunately, these are pretty much the only ones I managed to come home with after our family's early Thanksgiving celebration together that aren't of only him.
It was a relief to have our get-together early this year; so much less stress. As another way to make the holiday more simple—though not less work for those who prepared the meal—my parents, aunt, and uncle spent the morning making a brunswick stew instead of a traditional meal.
Though it was pretty chilly, we all threw on lots of layers and ate outside at my uncle's cabin where the stew was prepared.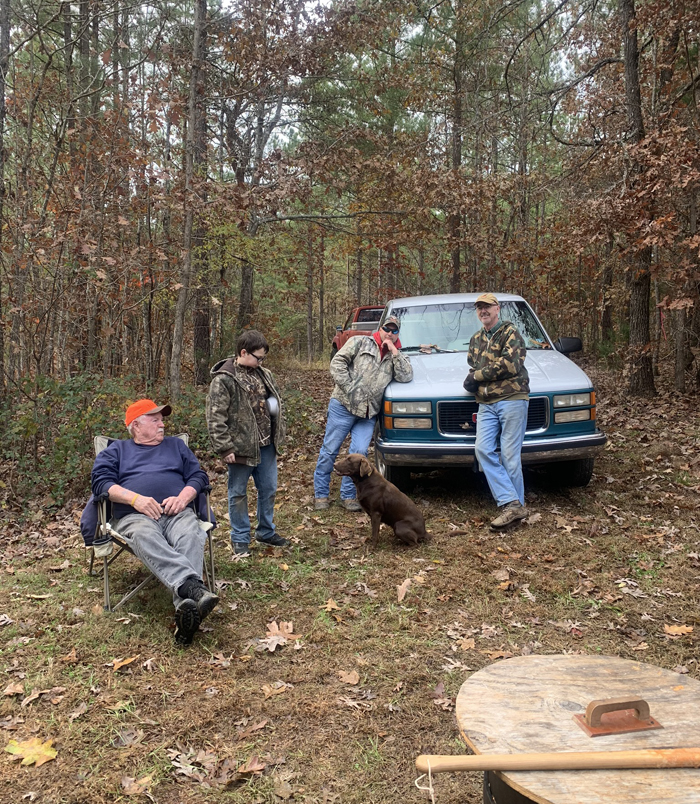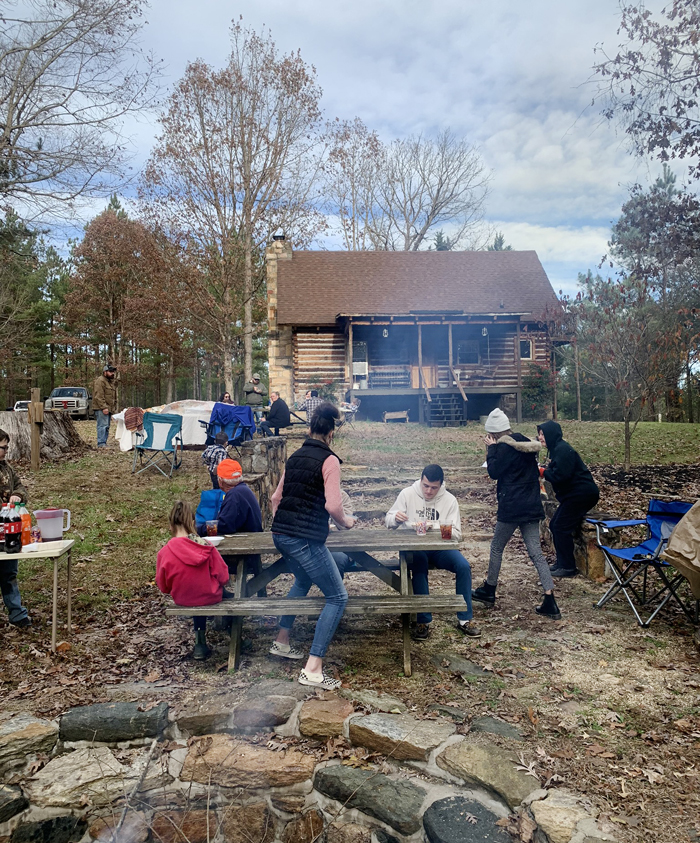 For those who haven't had a traditionally prepared brunswick stew, or aren't sure what it is at all, it's a regional (Southern) stew prepared in a cauldron over a flame. Vegetables (potatoes, corn, lima beans, carrots,) and chicken are the most common ingredients, but the trick is that someone must continuously stir it the entire time it's cooking. This causes the chicken to break up and makes the stew thick.
This was the first time I'm aware of that my family made a stew together, though it was (and continues to be) a staple meal in my life. Men at my family's church make it often and sell it by the quart to raise money for different causes, as do the volunteer fire departments and other small organizations in my hometown. When you see someone sitting in town next to a big black pot, you have to stop and grab a few quarts to enjoy and freeze for later. Dan and I brought home three quarts of this batch and it'll be hard to resist and ration.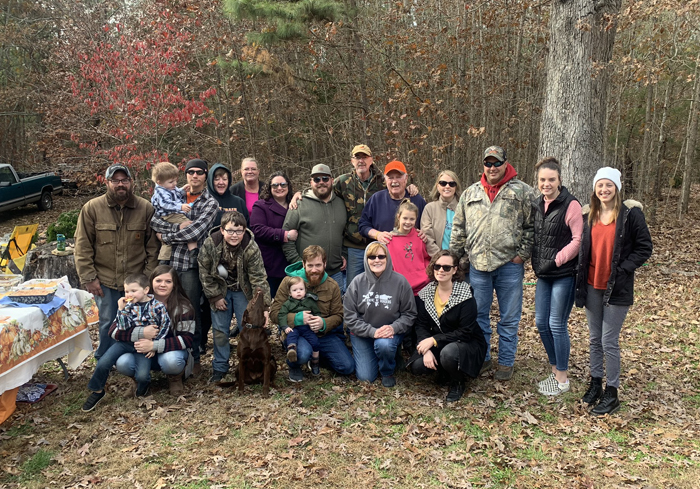 Des loved running around outside the cabin with my cousins, and they all love him. It's nice to be able to be with our family so easily these days, living so close by and having such a better handle on everything having to do with Des these days. He's so much fun. We are so, so grateful for so many things.
We are spending Thanksgiving day with some of Dan's family and his sister's (and her boyfriend's) house. I'm already cooking my share of the meal today, and possibly already setting aside small portions for Dan and I to snack on this evening.
Wishing everyone a happy Thanksgiving! I hope all of your meals are delicious and all of your get-togethers go smoothly.