October is my favorite. I love this time of year, and everyone else seems to as well. Our weather dropped from the 90s to the 50s literally overnight last week and I've unpacked my tub of long sleeve shirts, cardigans, and sweaters. I wish we could sit in this time of year for so much longer than we do.
Life lately has been exciting. We've hit a busy bunch of weeks after a fairly slow September. Both my and Desmond's birthday are this month and we have a lot going on surrounding them.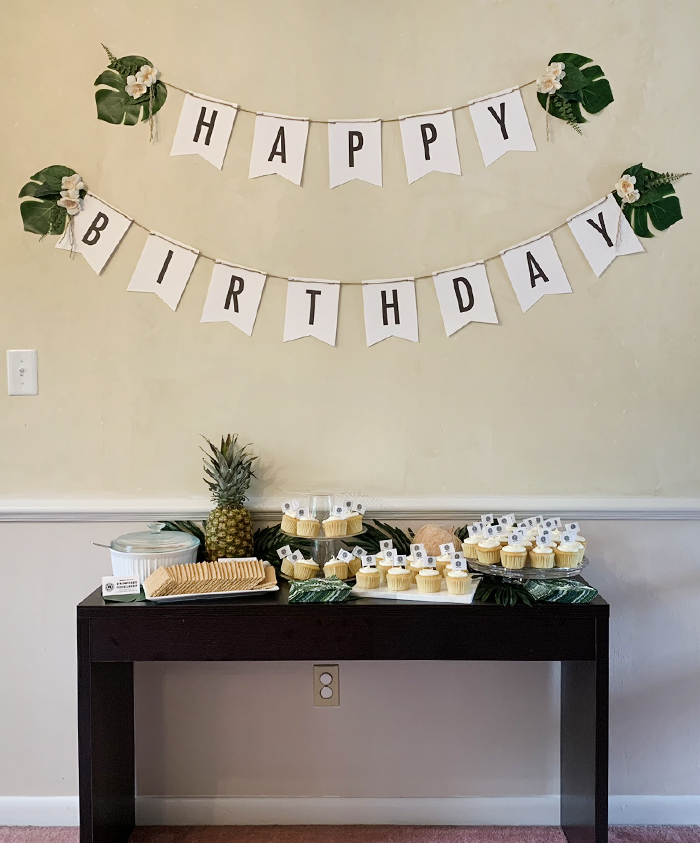 First of all, can anyone even believe my baby will be one year old tomorrow?! Everyone always says the time really flies, and I both disagree and agree with that statement. Sometimes I'll go, "hold up, he's a year old!?" and then other times I sit and unpack everything that's happened over the past year and I'm just glad we survived it all. (ha!) I have a lot of musings on my first year of motherhood, which I may write up and share soon, but throw in buying a house, moving, fixing up said house, etc…it has been quite a lot to take in over the past twelve months.
I went overboard and planned a huge first birthday party for Des that was held this past Saturday. I had to invite family of course, then our core friend group, and then a few other friends who have babies and kids…Dan wasn't thrilled when I told him my guest list reached over 40 people. The kid only turns one once, right? Plus many of these people were visiting our new house for the first time, so it sort of served as a housewarming of sorts. What can I say, I love having all of the people who are important to me together in one place. It was so much fun watching Des play with the other kids; he truly lit up and had such a blast.
Except all of my people weren't here; my family decided to throw another party at my parents' so they all didn't have to drive 2+ hours and fill our house with twice as many people, so we'll be heading to Richmond tomorrow (for a work event for Dan) and then partying again with my family this Sunday. Whew.
The following week I'll turn 33, on the 16th. I've barely thought about my own birthday but I am looking forward to it as an opportunity to "start fresh," as one does. Thirty-two has been a very challenging year and lately I've been putting a lot of thought into who I want to be as a person moving forward. Motherhood ripped my former identity from me in a way and I have been working to put the pieces of myself back together as I come to understand my new role and what my life and identity will look like moving forward. Nothing has ever been so transformative. It's both overwhelming and a little exciting that I can stand at this point in my life and decide and discover so much about myself. (Well, I said I'd write more about motherhood later, but here we are.) Thirty-three should be a really good year.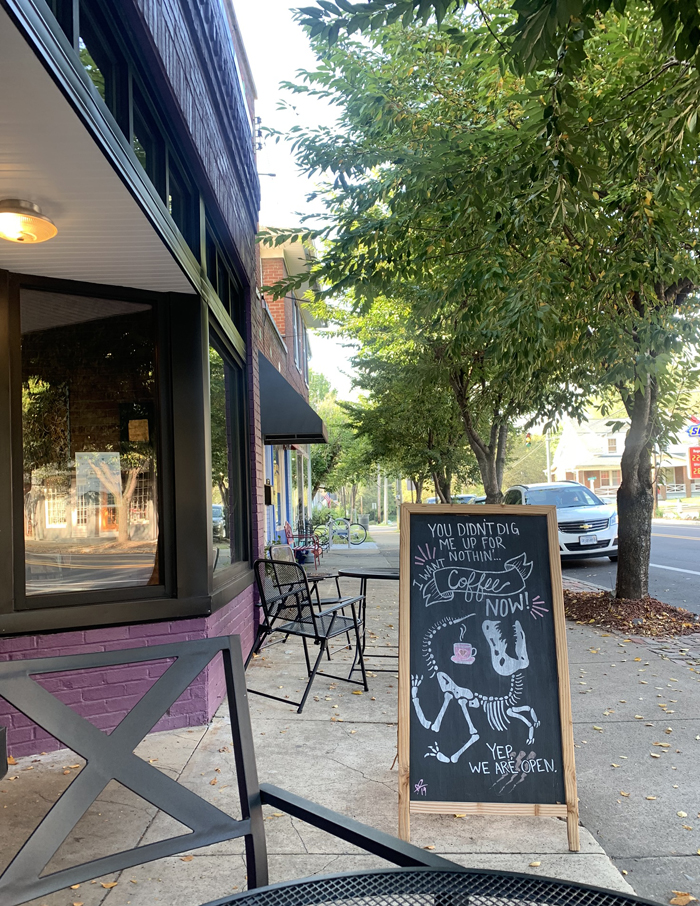 I have made it a mission to both make some new friends and get out of the house more. I joined the mom-friend-finding app Peanut and have connected with several girls there. I've met two of them individually for playdates out and about in Roanoke and then they and another girl all joined me for a walk on the greenway. Yesterday I missed a larger get-together, but I think we're going to make the group hangs a weekly thing. I'm pretty excited about that. I highly recommend this app to other mamas who need to find some other moms with kids their kid's age.
I hope things are going well in my blog friends' lives. I haven't had much time to read blogs or check in on anyone much besides on Instagram. Find me there: @embusyliving