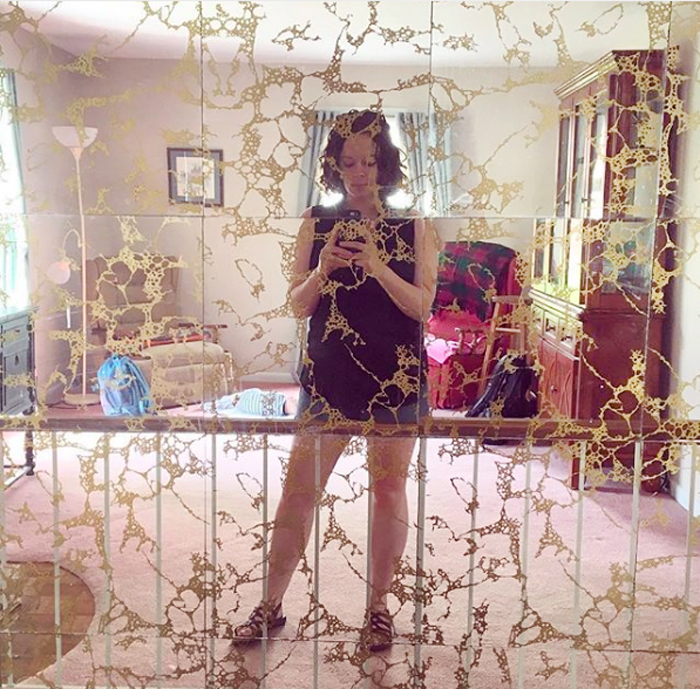 I'm coming in live today between the chaos of nap time, bottle washing, hair scrunching, coffee drinking, and important phone calls to take a moment for myself and to update everyone on what's going on in my life. If I don't stop when it's absolutely not convenient to do so, I'd just never have a moment to stop at all.
We only have twenty days left in this house and my emotions are running the gamut from excitement to sadness. I didn't know I had such strong affection for this little home, but here we are. After all, we've had so many big moments in this house. We faced the depths of infertility together here, experienced the loss of our first pregnancy here, and then it was where we joyously brought Des home. He'll never remember living here but I have about one million photos of his time here to share with him.
We've spent so much time on our little screened porch this past week enjoying the perfect, cool mornings, listening to the rain, and watching our resident cardinal chirp ferociously at Rory, who is no longer phased by him.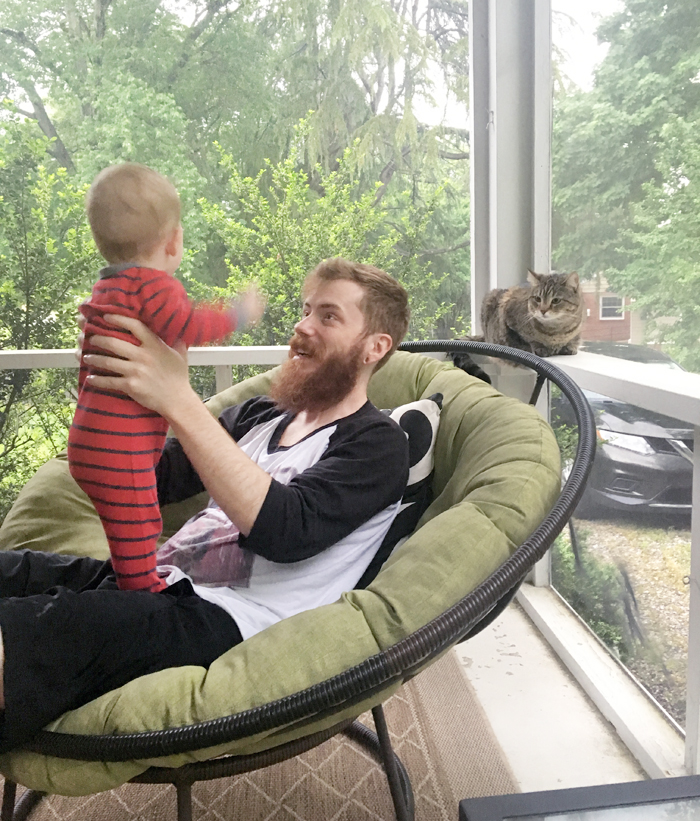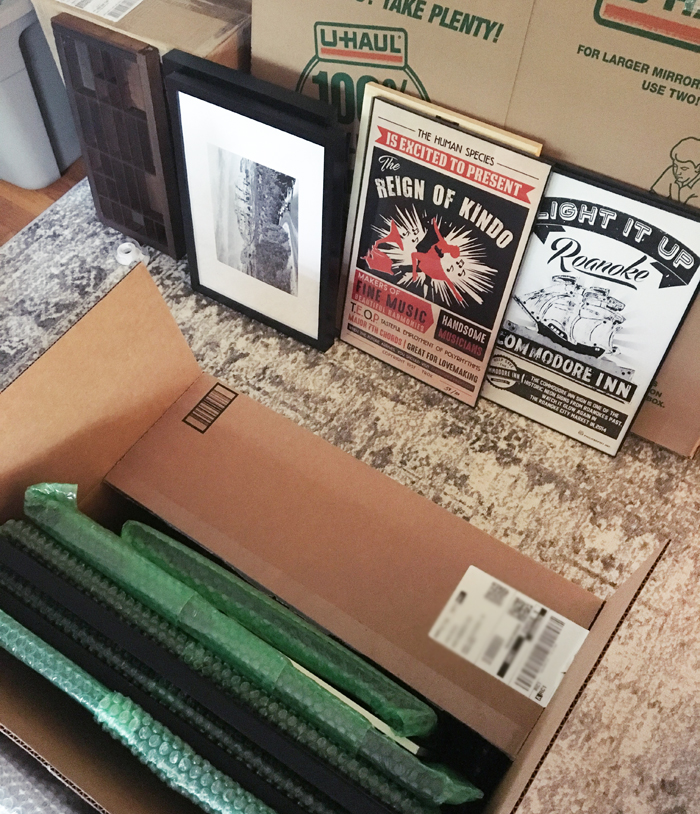 I've slipped in a few hours of freelance work, some personal design time, and lots and lots of packing. Our house is a maze of boxes. There are utilities to activate and cancel and mortgage-related phone calls to make and take. Moving is wild enough, but when people talk about how crazy it is to buy a house they aren't kidding.
Oh yeah…by the way, we bought a house! Or, we're buying a house. It was built in 1974, was last updated in 1989, and it is ugly. You may have seen the Instagram post where I took a selfie in the gold-veined wall mirror, which gives a good glimpse of the front-to-back pink carpet. I snapped that while we were there for the inspection which was also the first time we saw it in person. Yes, we are those brave people who heavily depended on their real estate agent to give us a very honest assessment of a home and then put in an offer on said home without ever seeing it. I still can't believe that and I'm so glad it worked out. Also, so much driving…it's three hours each way and feels like eternity.
Anyway, the house needs a lot of cosmetic work but it has good bones and is in a really great neighborhood. It's huge (for us) and has space for an office for Dan (he'll be working remotely) and lots of places for the cat to hide from Des (she's his current obsession, to her dismay.) I'll even have a dedicated guest room, which is more than I could have asked for. Though it doesn't have a screened porch…that may have to be one of our first additions.
So, who's ready for some home renovation posts? We're actually excited at the prospect of buying a fixer upper so we can make it our own. We saw a few houses that were updated but not our style at all, but it would have felt wasteful to rip out newer updates and spend money to change things. With this house we can do things exactly the way we want to, even though it will be a slow process due to budget constraints. The good thing is that we can just do simple things—like ripping out that pink carpet and putting in wood floors—and the house will already have better resale value. We'll see where this goes! I promise to share lots of before photos and in-progress posts as we go.
Back to the chaos of my current life in 3…2…1…