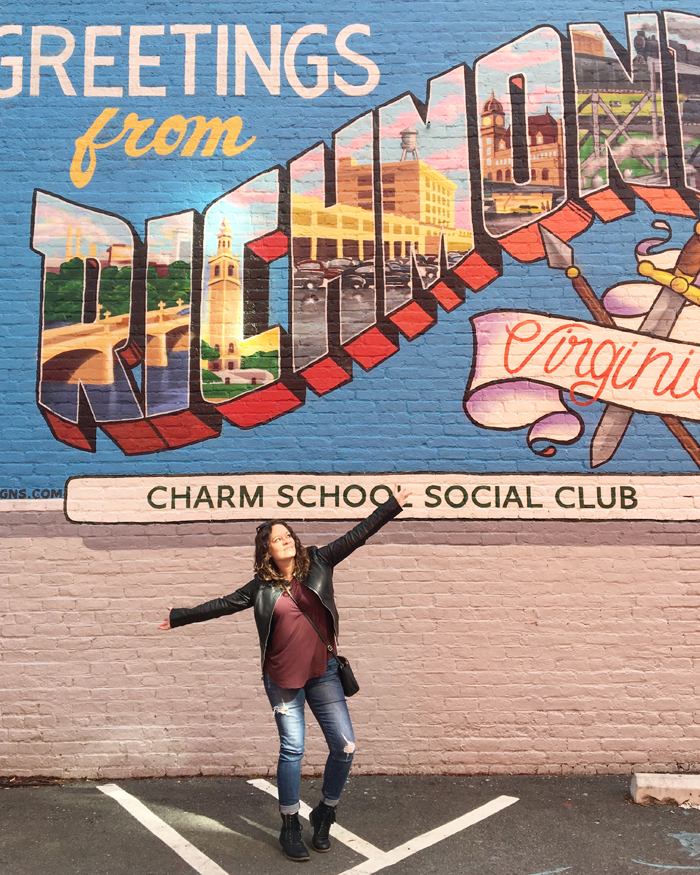 Our time here is nearly up! We move this coming weekend, which feels totally wild and fast to me. We've been here almost exactly three and a half years and while our life here wasn't as exciting as say, our time in California, I wanted to look back on what our life here has been like just the same.
Sometimes I think over these years and only see the hard stuff; it's easy for me to look at these years as "boring" to those on the outside looking in because they were hard and seemingly slow years for us. "Life in Richmond" = "the infertility years" to me, but I want to remember all of the other things that happened over this time as well, because it wasn't all bad (like our eventual pregnancy and baby!!)
Let's go back in time…

We moved to Richmond at the beginning of January 2016. Dan started a new job at a fun company, the same one he's still with today. They treat him well and that means the world.
We found the most fun industrial-style concrete box loft downtown with huge wall-size windows, right between Shockoe Slip, the canal, and the James River. I loved it, even though the floor was cold and hard and the windows wouldn't open, to Dan's dismay. I got to live the walkable-downtown lifestyle I'd always wanted (besides living someplace like NYC) and had great views with my coffee every morning.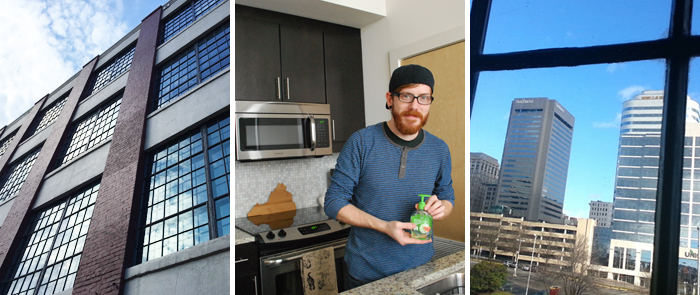 I got a job at a coffee shop in the Slip and loved that I could walk there, sometimes even before the sun was up. My favorite random thing about working there was that we were across the street from the hotel where the cast of Mercy Street was staying, so I got to meet and serve director Laura Innes (from ER,) Gary Cole (Office Space,) AnnaSophia Robb (The Act,) and Jack Falahee (How to Get Away with Murder,) multiple times. (It became a regular hangout and study spot for a couple of them.)
After eight months downtown (we signed a weird eight-month lease) we felt familiar enough with the city to find a place with a little more space. We fell in love with our little rental house in Southside and have been here ever since.
We adopted Rory that first October just a couple of weeks after my 30th birthday. She'll be three this August. And yes, I still have the little birthday hat I put on her every year ready for another very tolerant photoshoot with her.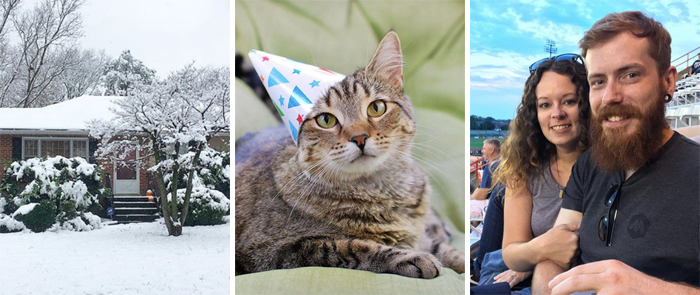 We've been to a ton of concerts while living here, thanks to being in a music-loving city that draws a lot of tours of our favorite genres. In Richmond alone we have seen MuteMath, Hands Like Houses, St. Lucia, Sofi Tukker, The Naked and Famous, Xylø, The Chain Gang of 1974, Circa Survive (twice), mewithoutYou, The DJ Williams Project, Dance Gavin Dance, Vasudeva, Chon, Bonobo, Chrome Sparks, Citizen, and The Reign of Kindo. We've also been centrally located enough to travel to see UnderØath, Caspian, Panic! at the Disco, Andrew McMahon in the Wilderness, and Weezer in Virginia Beach/Norfolk, Periphery, Sikth, and Chon (again) in Raleigh, and The Maine, The Mowgli's, and Beach Weather in Washington DC.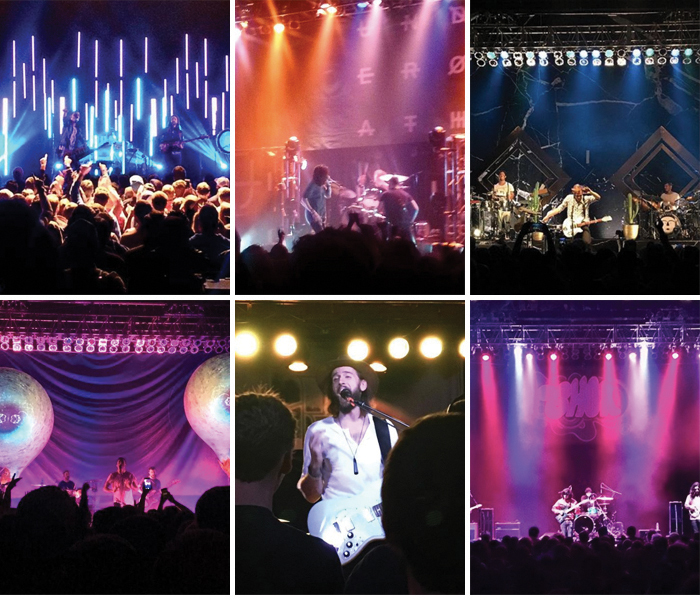 We ate so much delicious food.
We explored locally and fell in love with different neighborhoods in the city, from Carytown to the Fan to Church Hill and Shockoe Bottom. I visited local destinations, like Maymont and the Lewis Ginter Botanical Gardens, and attended local events, like Food Truck Thursdays at Hardywood Brewery, Richmond Flying Squirrels baseball games, and the RVA Street Art Festival.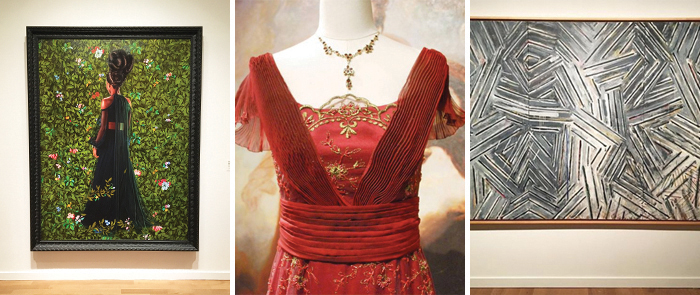 I also frequented local museums, like the VMFA and Virginia Museum of History and Culture. I was lucky enough to see several really exciting exhibits: "Dressing Downton," "Yves Saint Laurent: The Perfection of Style," the Terracotta Army, Jasper Johns & Edvard Munch, "DaVinci Alive," "Fresh Paint: Murals Inspired by the Story of Virginia," and Kehinde Wiley.
Speaking of art, RVA's got a bunch of it, especially in mural form.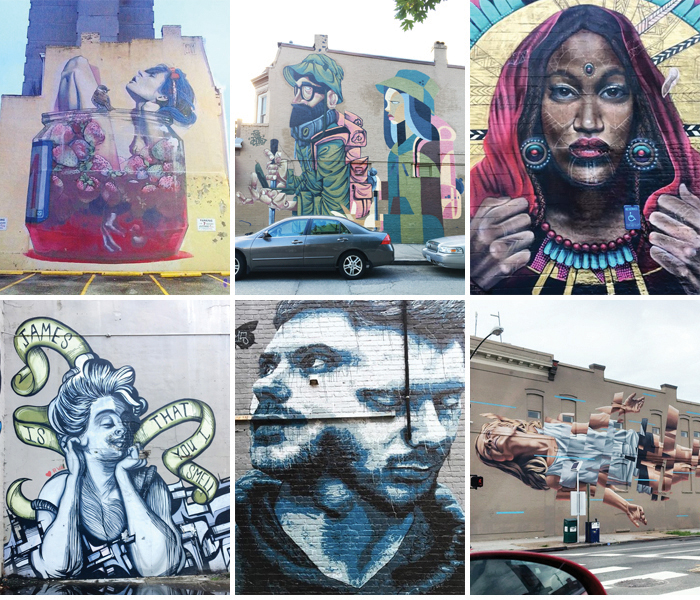 We were also finally close enough to home (2 hours to my hometown, 3 hours to Roanoke,) that we were able to spend many weekends with family and friends. We were able to visit frequently for weddings, showers, birthdays, softball games, festivals, or simply because we wanted to be with our people. We also had lots of family and friends visit us, from as close as just down the road to as far away as the Netherlands.
We also took the time to travel, both near and far. We visited Virginia Beach, Old Towne Petersburg, and Colonial Williamsburg here in Virginia, the Outer Banks and Carolina Beach in North Carolina, and I spent some time with Chelsea in Philadelphia, Manasquan (NJ), and New York City. We went to NY again to take my cousin Sarah as a graduation gift and that was a big check mark on my bucket list. All of those trips were great, but our biggest adventure was our trip to the Netherlands and Belgium in June 2016, which was too long ago in my opinion.
Back in Richmond… We spent days at Busch Gardens with friends, saw Cinderella on Broadway at the Altria, brewery hopped in Scott's Addition, ate Ms Yoder's donuts at the South of the James Farmer's Market, explored the ruins on Belle Isle, lounged on big flat rocks in the James River (without PBR—gasp!), took overrated city skyline photos from Libby Hill, and walked the pedestrian bridge from Brown's Island to the Manchester climbing wall—just like any seasoned Richmond resident should.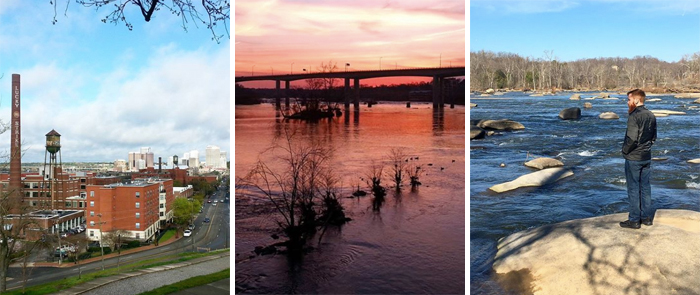 It's not like Richmond is so far away that we won't be back, but our trips here will probably be rare. Dan will still come to the office sometimes and I'm already planning to tag along for some of those trips and make it a mini getaway (book a hotel, visit some friends, and eat all of the food we miss). But I can't lie…I'm pretty excited to move and for everything that is to come.