Richmond has gained a reputation as a "foodie" city over the past few years. I can already tell you that the dining options here are going to be what I miss the most once we've moved. We have eaten some really really great food here. Similarly to how I shared my favorite Orange County restaurants in a post before we moved back to the East Coast, I absolutely had to share a list of my favorite RVA eats as well.
The following spots are places that became our favorites and that we visited repeatedly during our 3.5 years here. While we have had the opportunity to check out some of the more "destination" or list-famous restaurants in the city, I'm sticking mostly with our everyday favorites regardless of their nomination-worthiness. (Though, some of our favorites are quite list-famous.)
I'm not even going to put them in any specific order, because I love them all for different reasons and I couldn't begin to rank them. They're numbered here just because I promised you 10 (and even that wasn't enough.)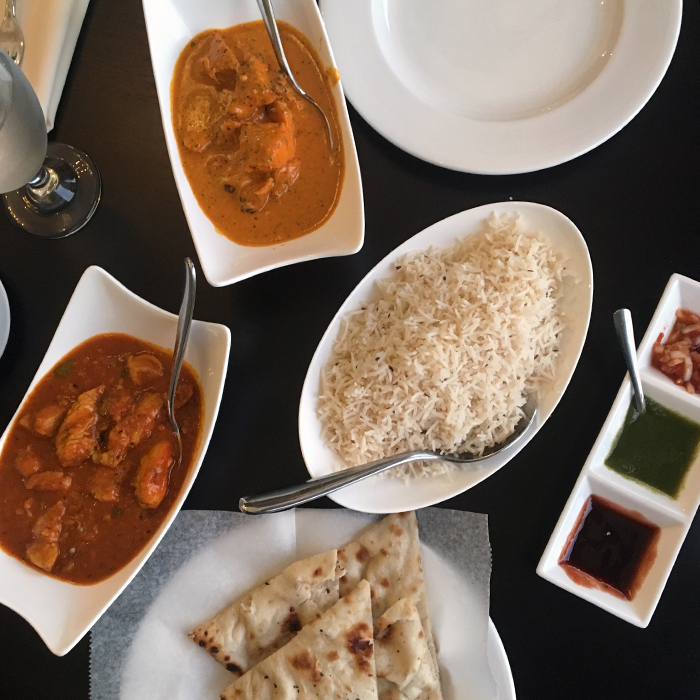 1 | Tulsi
I could eat at this Indian restaurant in Carytown every day and never get sick of it. The staff is so friendly and the food is always wonderful. I've chosen this place when asked where I've wanted to go for many special occasions—my birthday, our last dinner before baby, my first Mother's Day—but it's not stuffy or overpriced…I just really love Indian food.
Our favorites: the mango curry, chicken masala, and chicken karahi.
3131 W Cary Street, website
Vegetarian, vegan, and gluten-free options available.
2 | Fat Dragon
I don't know how authentic the food here is compared to real Chinese cuisine, but it's my favorite Chinese food in the city. (I've tried lots.) The atmosphere is loud and upbeat, the bar has a lengthy list of craft brews, and the portions are huge. We frequently order appetizers and one entree to share family-style and sometimes still have leftovers for lunch the next day. This is a great place for date night or to take friends (more entrees to share!)
Our favorites: green bean stir fry, tangerine chicken, ancient secret bbq pork fried rice
1200 N Arthur Ashe Boulevard (formerly simply "Boulevard"), website

Vegetarian and gluten-free options available.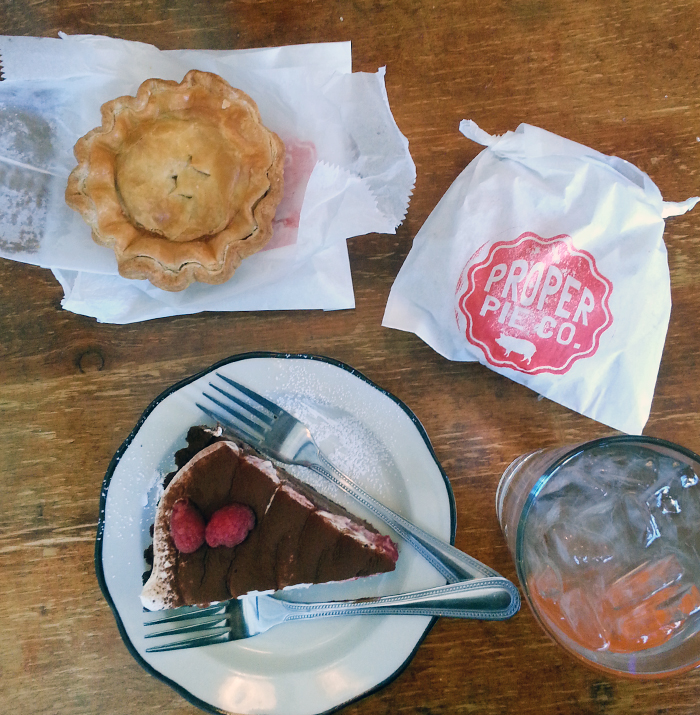 3 | Proper Pie
You will find Proper Pie on almost every "Where to Eat in RVA" list out there, and for good reason. Their New Zealand-style savory hand pies are creative and always delicious, plus their sweet pies are some of the best in the city. There's always a line out the door and few places to sit, so it's a great choice for takeout or a picnic nearby. (Maybe the Libby Hill overlook?) Also, the chocolate raspberry cream pie is my favorite slice of pie anywhere ever.
Our favorites: pork and peach barbecue (savory), chocolate raspberry cream (sweet), key lime (sweet)
2505 E Broad St #100, website, see today's menu on Facebook
Vegetarian and vegan options available.
4 | Don't Look Back
Coming from Southern California, we were immediately on the hunt for good tacos once we settled in. This was harder than you'd think, even with as many options as Richmond offers. We finally came across Don't Look Back and we were thrilled. Unfortunately a fire closed their Carytown location shortly after we discovered them and they were closed for over a year, but now there are two new locations: one in Scott's Addition in an old pool hall (still has pool tables!) and one near us in Southside (just perfect for us for takeout!)
Our favorites: carnitas, pulled chicken, fish, black bean, chorizo
DLB Triple (Scott's Addition) 3306 W Broad St, DLB Southside 7524 Forest Hill Ave, website
Vegetarian options available.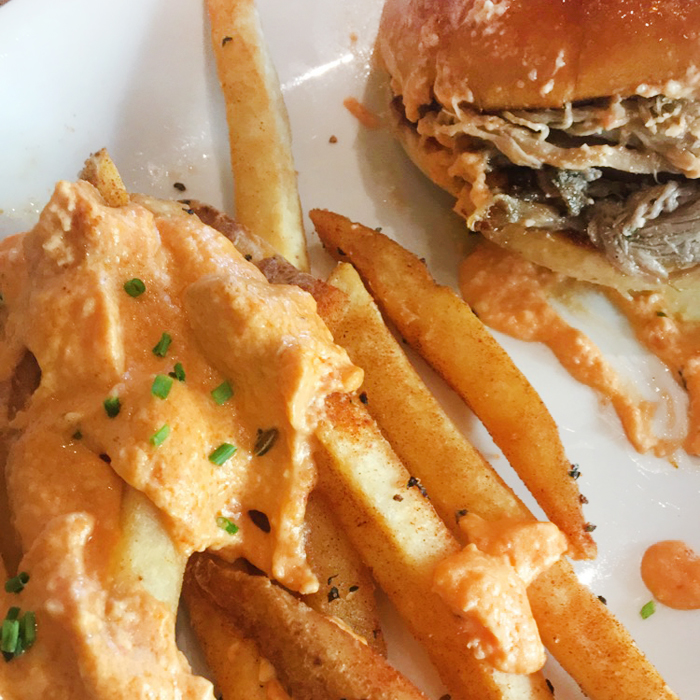 5 | Secret Sandwich Society
We've had many meet-ups for dinner or drinks with visiting friends here, partially because of the central location (near the Marriott conference center and directly behind the Hilton downtown) and partially because one of our favorite meals in the city is here. Three words: pimento cheese fries. Dan has said he wants to buy a tub of the pimento cheese and just swim in it, which, gross…but it really is that good. This is a place where we get the same exact order every time we go. They have an extensive cocktail and beer list, too.
Our favorites: the Adams, pimento fries, key lime pie
501 E Grace St, website
Vegetarian and gluten-free options available.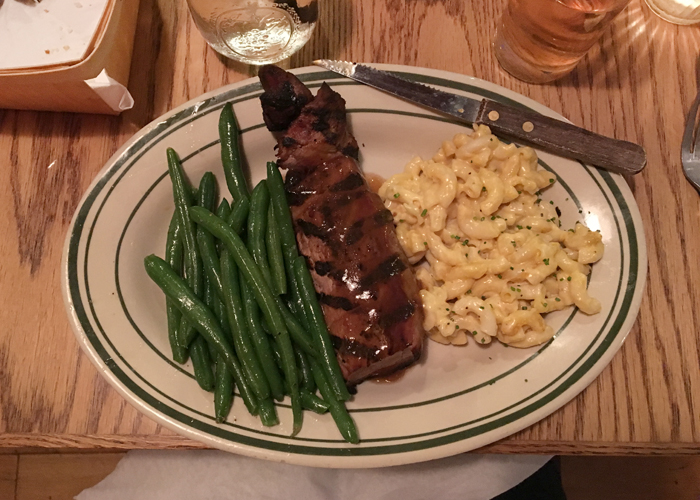 6 | Comfort
This southern style "meat and three" is owned by one of our local celebrity chefs and donates all of their profits—daily—to FeedMore to fight hunger locally. This is one of our favorite date night spots, but it is one of the more expensive places we've dined in the city. Everything we've ever had here was cooked perfectly and wonderfully flavorful. You will most definitely need a reservation, especially on the weekend.
Our favorites: smoked pork loin, roasted chicken breast, scalloped potatoes, mac and cheese
200 W Broad Street, website
Vegetarian options available.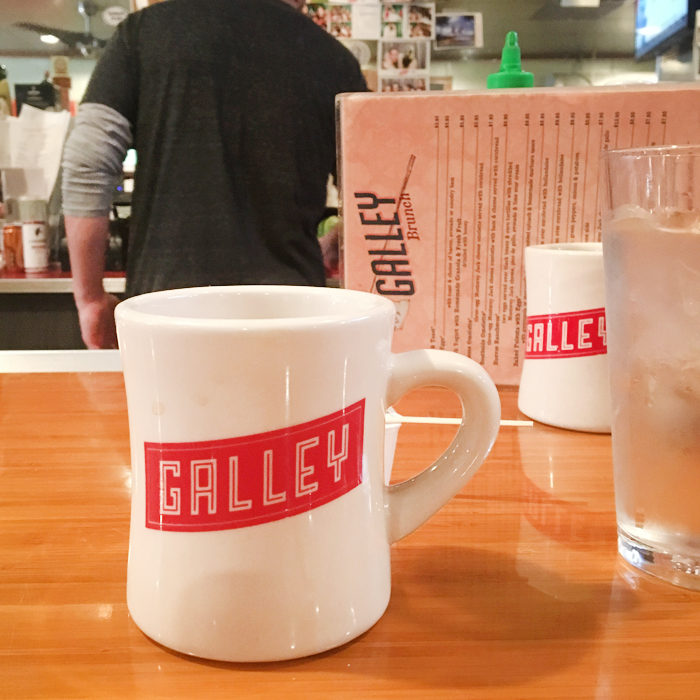 7 | Galley
Galley is the closest spot on this list to us, which means we're there a lot. It's super casual (almost divey,) always full of regulars, and the food is fantastic no matter what you order. We are really going to miss Saturday morning brunch at Galley before running errands and Dan is already talking about making sure he has time to stop and eat here when he comes back to visit the office. The salmon benny (with asparagus over corn bread) is his favorite meal in the city.
Our favorites: Galley burger, salmon benny, meatball sub
2805 Hathaway Rd, website
Vegetarian options available.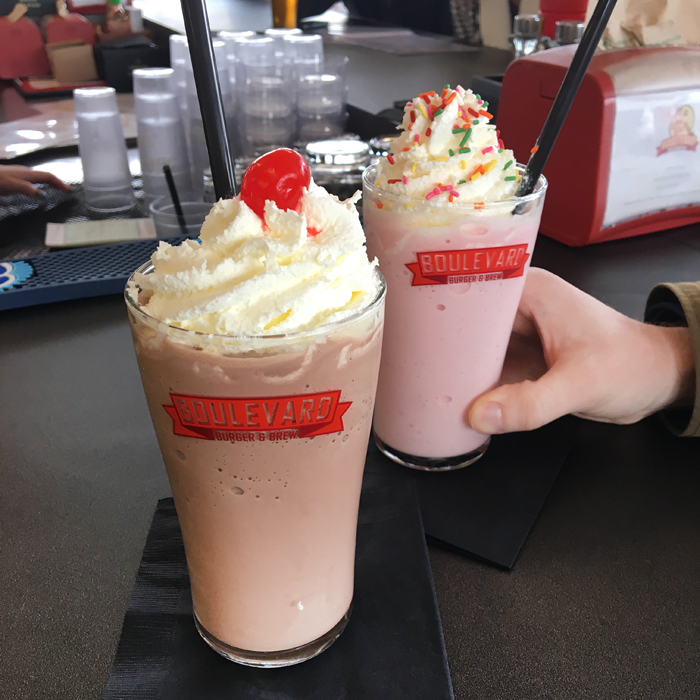 8 | Boulevard Burger & Brew
This place is always really crowded but it's worth the wait if you want a good smashed burger. There are dozens of burger (or other sandwich) options, various fried potato side options, a long list of craft beers, and creative boozy (or not) milkshakes. It's also directly across the street from the Movieland theatre, so a stop here before or after makes for a perfect date night.
Our favorites: the Kelly's classic, the triple play, tots, chocolate shake
1300 N Arthur Ashe Blvd, website
Vegetarian and vegan options available.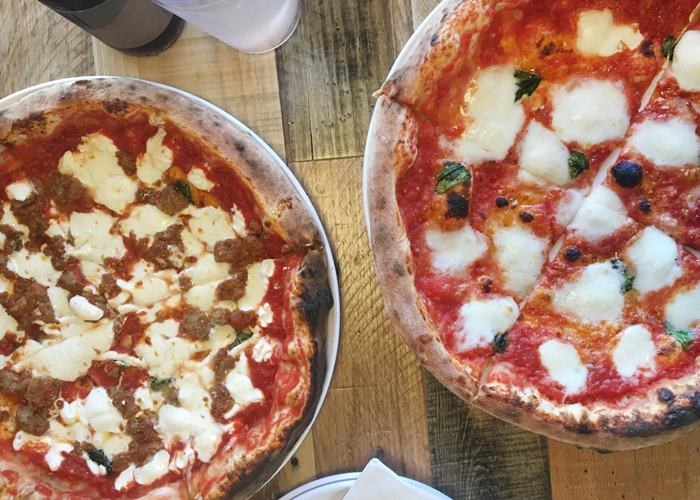 9 | Pupatella
While I still haven't found a really great NY-style pie around here, this Neapolitan-style (and certified) spot is my go-to when I'm craving pizza in the city. They're created right in front of you, cooked quickly in an imported Italian oven, and use authentic Neapolitan ingredients. Plus, pile a bunch of ricotta on top of any pizza and you've won me over.
Our favorites: margherita DOC, meatball pizza
1 N Morris St, website
Vegetarian and gluten-free options available.
10 | Sub Rosa Bakery
I know this isn't fully a restaurant, but everyone should have a favorite bakery near them. Sub Rosa has also made lots of "Best of RVA" lists, and with good reason. I don't know why, but it's hard to find really great bakeries that make authentic, flaky croissants like Sub Rosa does. I only wish we'd lived closer to Church Hill so I could have visited more often.
Our favorites: croissant, almond croissant, savory tarts
620 N 25th St, website
Vegetarian options available.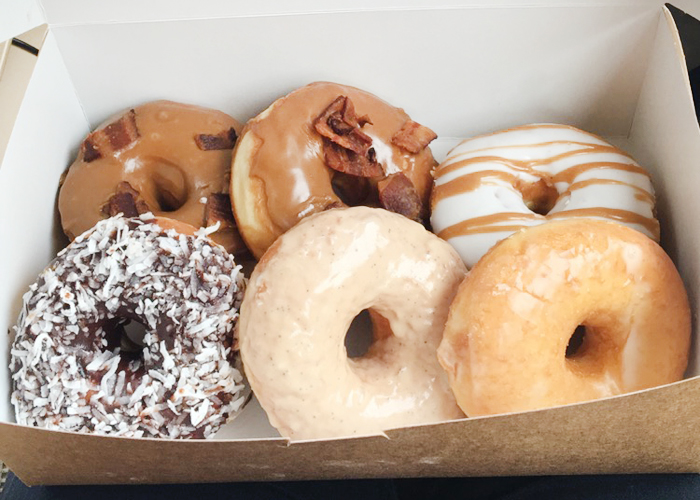 Honorable Mentions:
Lunch / Supper | My favorite pulled pork bbq sandwich. 1215 Summit Ave, website
Village Café | Dependably great diner food and breakfast all day. I've been eating here for over 13 years. 1001 W Grace St, website
Ginger Thai Taste | Really great Thai food in the center of Carytown. 3145 W Cary St, website
Edo's Squid | Delicious Italian food in a somewhat hidden-in-plain-sight location. 411 N Harrison St, website
Sugar Shack | The best donuts in RVA Virginia, period. 1001 N Lombardy St (+ other locations), website