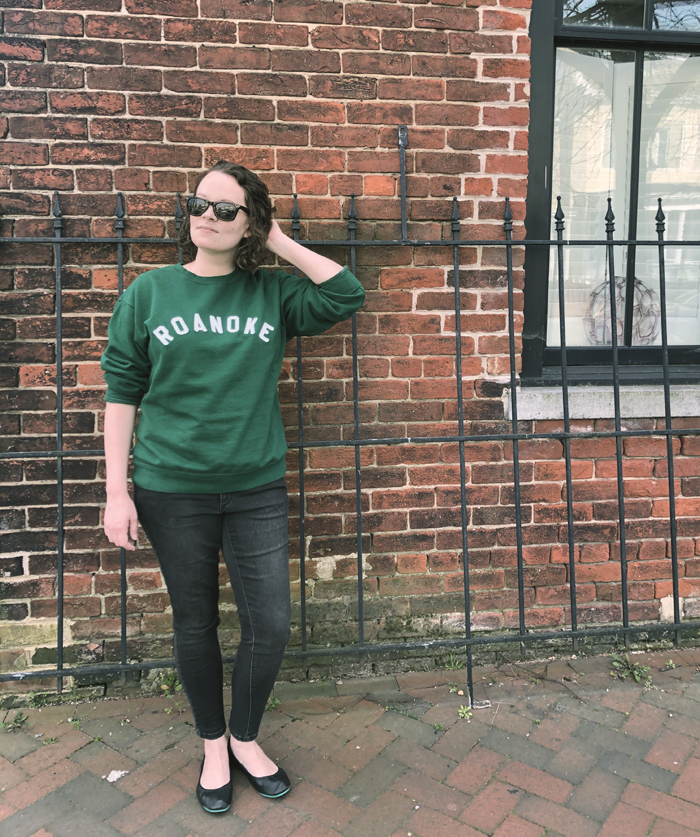 If you've been following along a while you may be thinking, "Again?" But "Finally," is more like it. We've been trying to move back to Roanoke for over two years now, so I'm sure we have some friends there who still won't believe it until they see us roll into town in a big dusty Uhaul.
It's finally, actually happening. We've been in Richmond for over three years now and have checked all of the boxes that were keeping us here so long. (Long story short: baby.) It's not even that exciting of an announcement at this point because we've been pushing the date back repeatedly all this time.
"Just another six months…"
"…well, now our lease goes until…"
"We will after (fill in the blank)."
But this time, there's an end date: May 31st. Our lease is actually coming to an end, we've given a formal notice, and our house has been a total wreck because I started decluttering and putting unnecessary things in boxes way earlier than I should have, again. (I do this every time.)
The problem is that once things are packed into boxes we have nowhere to put those boxes, so in the corner they go. I hate living like this, but I've done it to myself. To us, rather. And the cat, who doesn't seem to mind.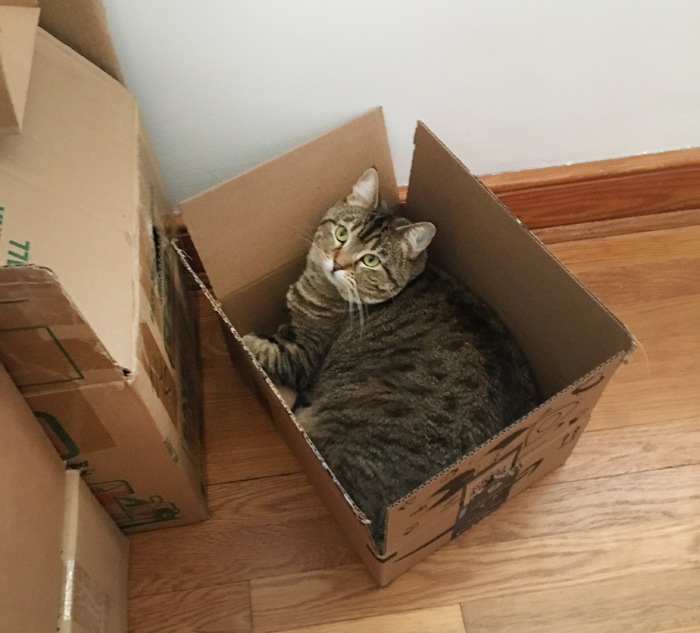 The other problem is that we don't have anywhere to move to. We spent a week in Roanoke in February and looked at a few houses, then spent an exhausting 24 hours there a few weekends ago, but things are going quick. Good houses in our price range are under contract within a day and we've been outbid twice so far on homes we've liked. At this rate, unless we can find an empty one and swing a 30-day closing, we're going to be living out of suitcases somewhere for a while. No pressure.
Besides the moving and packing, the prospect of leaving Richmond has made me want to appreciate it as much as possible while I still can. Not that we won't be back to visit (Dan is keeping his job and working remotely for his Richmond company,) but I want to make sure I didn't leave anything off of my non-existent "RVA Bucket List." I want to eat all of my favorite things and enjoy visiting my favorite places one last time. Maybe I should make a RVA Bucket List.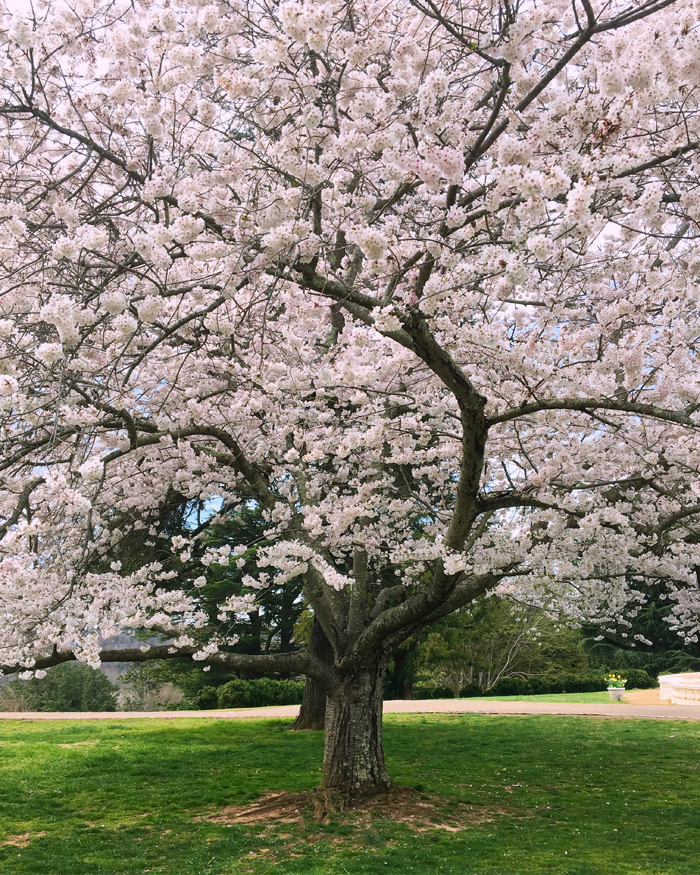 Luckily we've finally reached a point here in Richmond where there are more warm days that chilly ones, more greenery than dead branches, and more time with our porch door open and heat turned off. I love it. After months feeling cooped up in our house, I've been taking advantage of the spring weather as much as I can.
Des and I have been going on lots of little adventures lately, whether we just hop over to Target and Publix for a few things or spend an entire day out and about in Richmond. We've recently had breakfast with Sarah at a bakery in Church Hill, gone for walks at Maymont with Katherine and her boys, and been to "story time" in Carytown with Carly and her son. In the evenings the three of us go for walks around our neighborhood before dinner; I've been looking forward to that every day.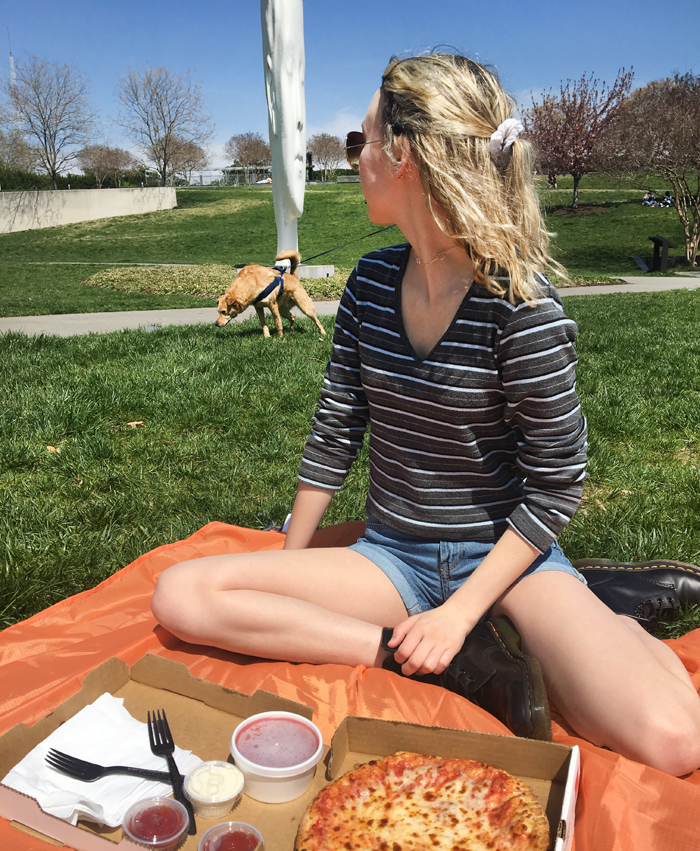 I've also been making sure I'm having a little "me" time lately. Sarah and I had a picnic at the VMFA last Sunday then spent the afternoon showing her some new places in town. I've been working on a couple of design projects for a very patient friend/client of mine and even working on my own project when I have the time. I hope to share more about that in the next couple of months, but it's Roanoke-centric so I sort of have to wait.
With all of the packing, house hunting, and daily life of motherhood, I've been pretty busy these days…and certainly can't complain.