A few weeks ago, while cleaning out my camera bag, I came across a Ziploc bag of old film and two old disposable cameras. I had very little idea of what might be on any of them, but it seems that I hadn't taken any of them any earlier than 2014!
Surprisingly there is still a film processing lab in Shockoe Bottom here in Richmond, so I dropped them off there early last week eager to see what might be on them. I've been a little bit disappointed with the process: they charged me almost double what I was expecting, then mixed up one roll of my film with someone else's (I currently have a missing roll and photos of someone's grandma!) Though it has been interesting to see what survived out of these old rolls, especially considering the film has been moved around so much and not temperature controlled for all these years. (And I'm hoping someone else is going to bring my film back soon so I can see what's on those, too.)
What I wasn't expecting was the flood of random memories and nostalgia.
I've decided to split these photos into two posts: one of photos I took at home, then one of photos from trips. You know what? Maybe three posts, if I ever get that missing roll back.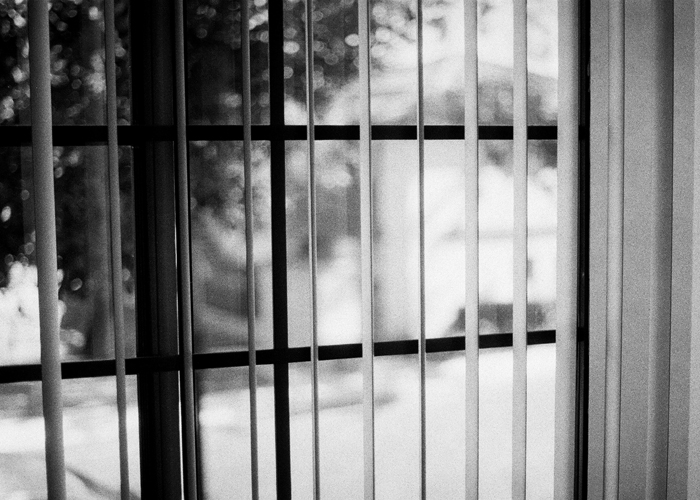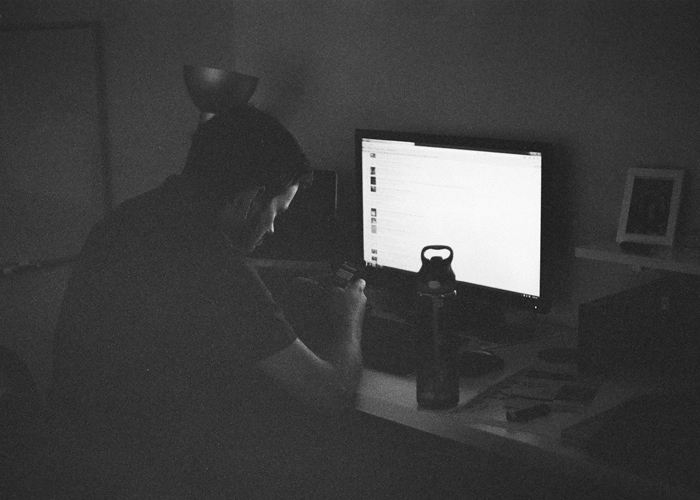 These two are from our first California apartment (the one that we had to move out of early due to the entire building sinking into the ground! Yikes!)
For those of you who haven't been with me that long, Dan and I moved to Orange County, California in the spring of 2013 with our Jetta full of a few essential things and nothing else. We even had to borrow an air mattress from a friend once we found an apartment in Tustin, which is this apartment. Dan had accepted an incredible job on a whim and that was pretty much all we had going for us, but it ended up working out great.
I especially love the photo of the window. Coming from the east coast, it was amazing to me that there was very little humidity and that we could leave our windows open almost year-round, there were (comparably) no bugs, and we would be awakened in the mornings by the sound of wild parrots. Who knew a photo of a window could hold so many memories?
Before we left we'd invited our friends to make the move with us. At the beginning of July, our friend Chelsea arrived to move into our second bedroom. That November she adopted her cat Audrey, who I had a ton of photos of in these rolls.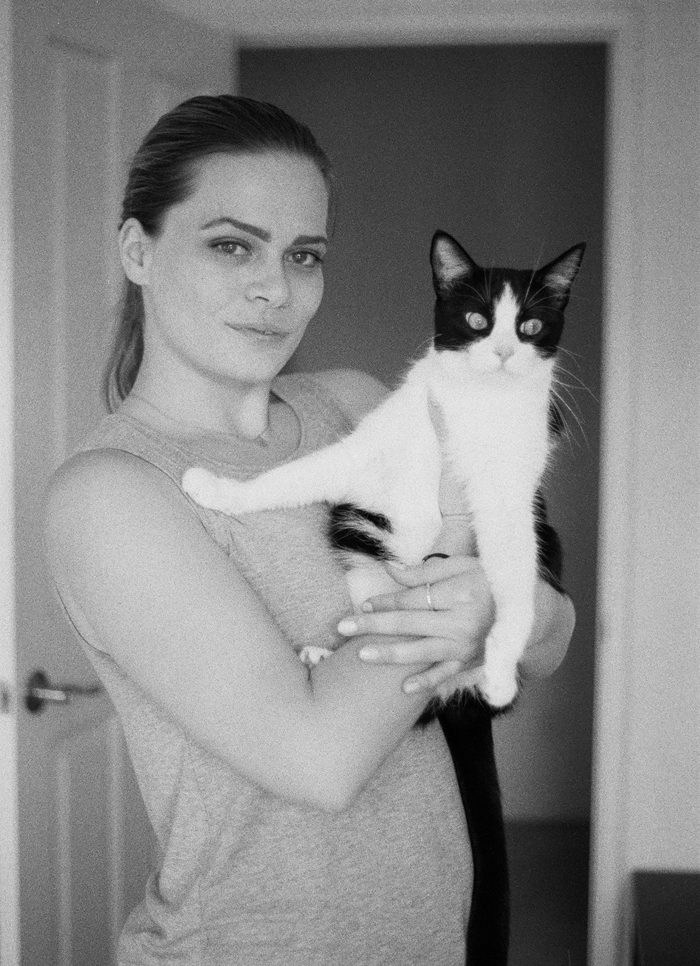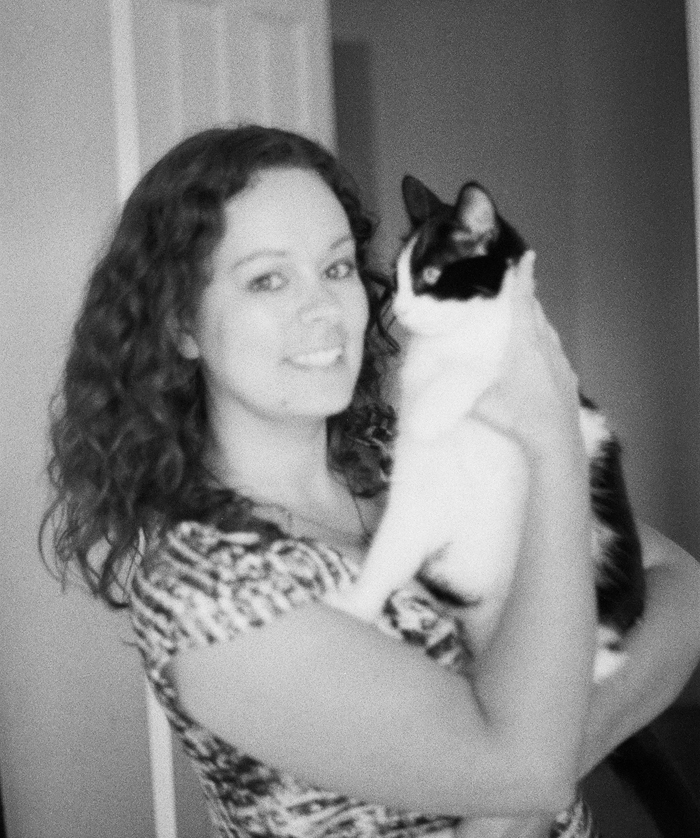 Our second apartment is featured a lot more in these rolls of film. We absolutely loved it and felt more at home there. One of our favorite features was our larger balcony, which only overlooked the parking lot and our garage but felt like a little haven anyway.
We spent a lot of time sitting in those big green papasan chairs that Chels and I had found on Craigslist in LA and had to strap to the roof of the Jetta to bring back to Orange County, which was as nerve-wracking as it sounds. Just imagine seeing that going down the freeway.
From that balcony we could watch the planes coming in low to land at John Wayne Airport (SNA) a few miles west of us in Irvine. We could also hear the fireworks at Disneyland every night; we could depend on them to tell what time it was. I also remember standing out there and watching planes and helicopters working to put out a wildfire on the mountains to the east of us and working out a plan in my head for if we were called to evacuate.
(Also, our washer and dryer were in a large closet only accessible from our balcony, which was bizarre to me but apparently common there. I guess it's not weird to go outside to do laundry when it's never below freezing or raining frequently.)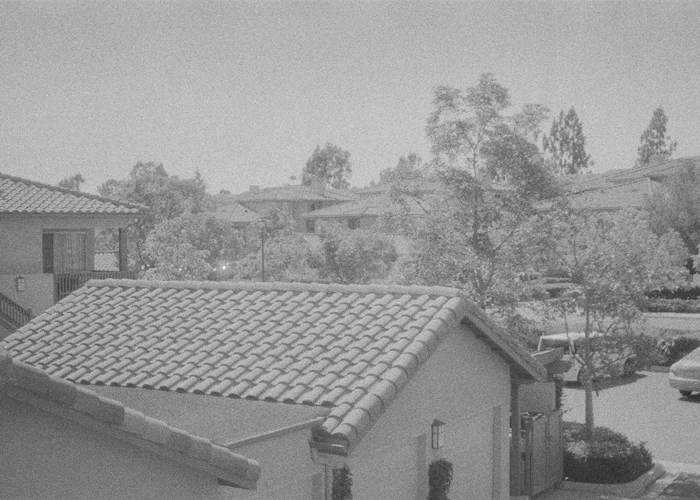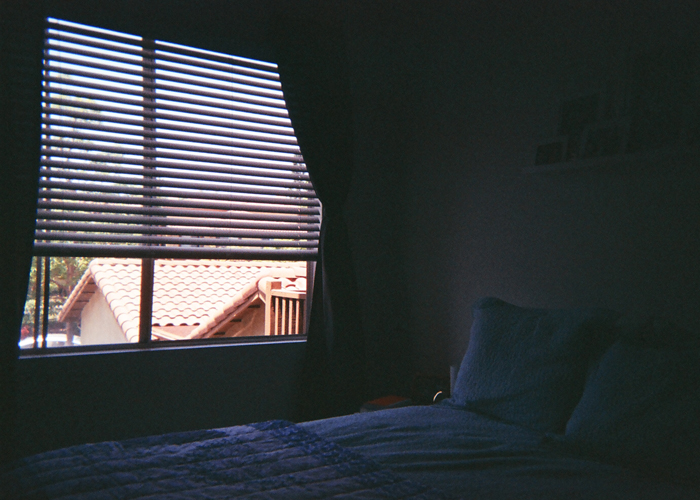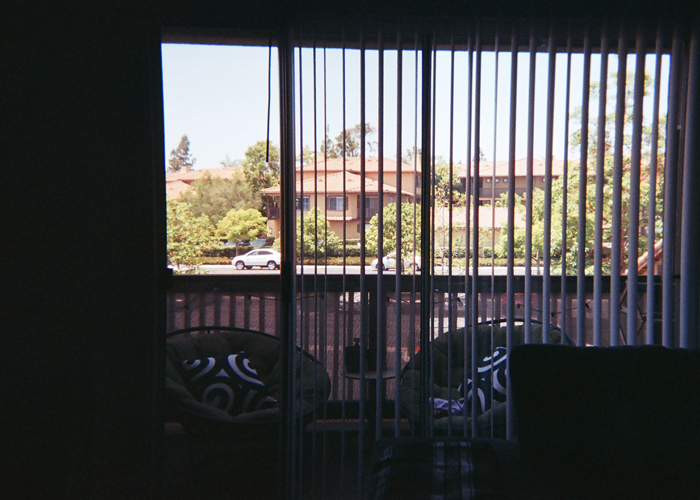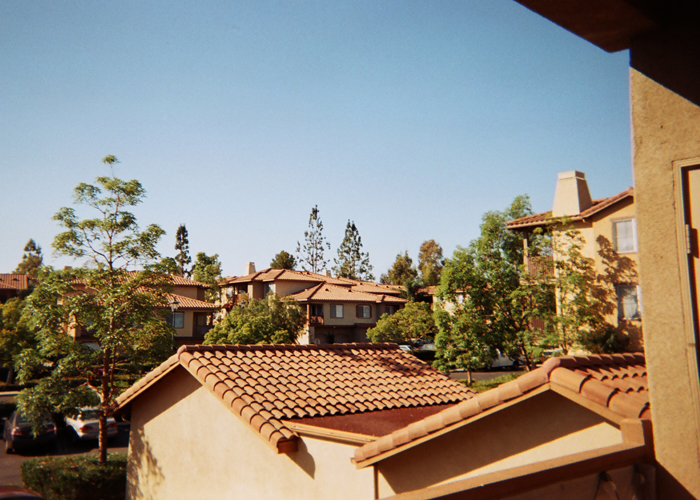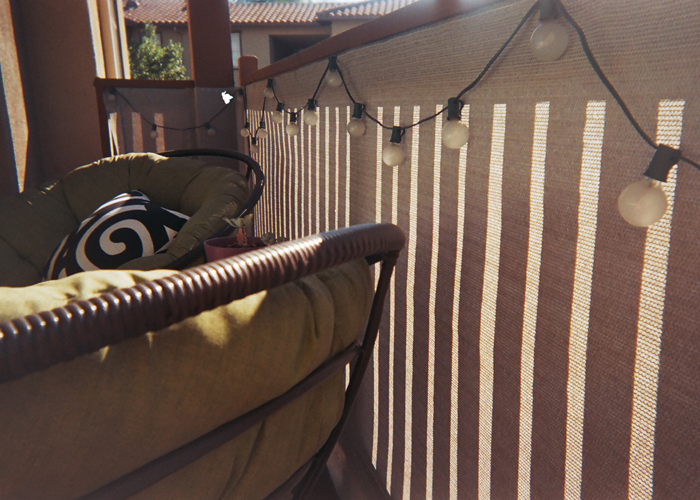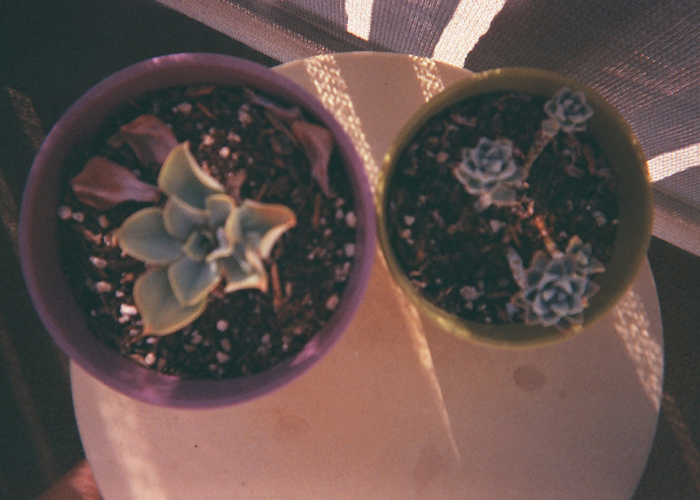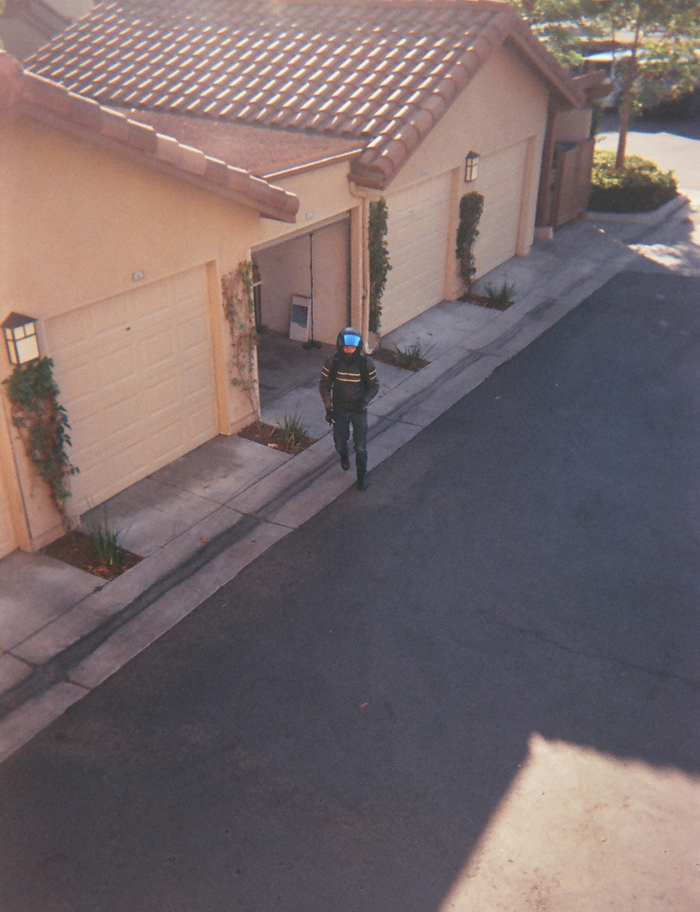 And finally, one last little photo taken in downtown Irvine. I knew I really missed our home there, but these photos have stirred up all sorts of heartache for these places.
If you have any old rolls of film sitting around, I highly recommend sending them off to see what you might stir up in yourself. Just expect that it might cost you $20 a roll, ugh. (Remember when Walgreens would develop them in an hour for $8?)