Last weekend Dan and I finally made it over to the Virginia Museum of History and Culture to see an exhibit I've had my eye on for months now, Fresh Paint: Murals Inspired by the Story of Virginia. The murals were created in September by ten Virginia-based mural artists and all tell different and unique stories from their perspectives.
I wish I'd done a better job of taking notes on the story behind each mural, but I had my arms a little full with a certain tiny someone. I also didn't get shots of each piece, but there's still time to visit and see them all in person if you're in the area, or looking for a fun weekend getaway…Richmond is pretty great to visit! The exhibit runs until April 21st. More info at the bottom!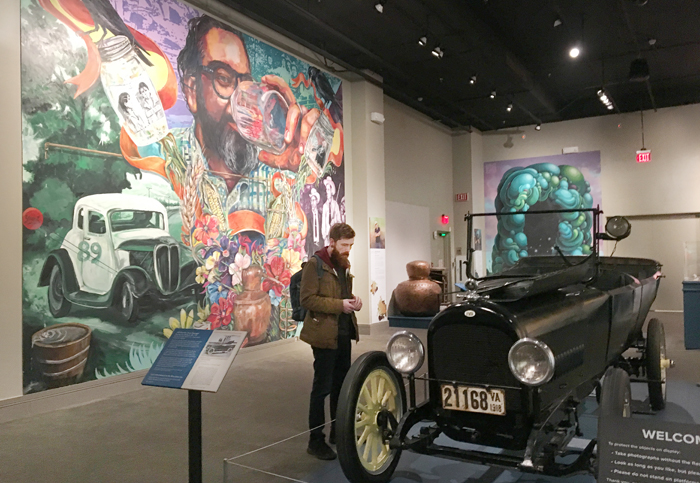 Dan stands in front of murals by Ed Trask (left) and Wing Chow (right).
Like I said, the exhibit is on view through April 21, 2019! If you have the opportunity, you should definitely go see these in person. They're huge and full of detail.
Exhibit Website
VMHC, 428 N Boulevard, RVA 23220
Open daily 10am – 5pm