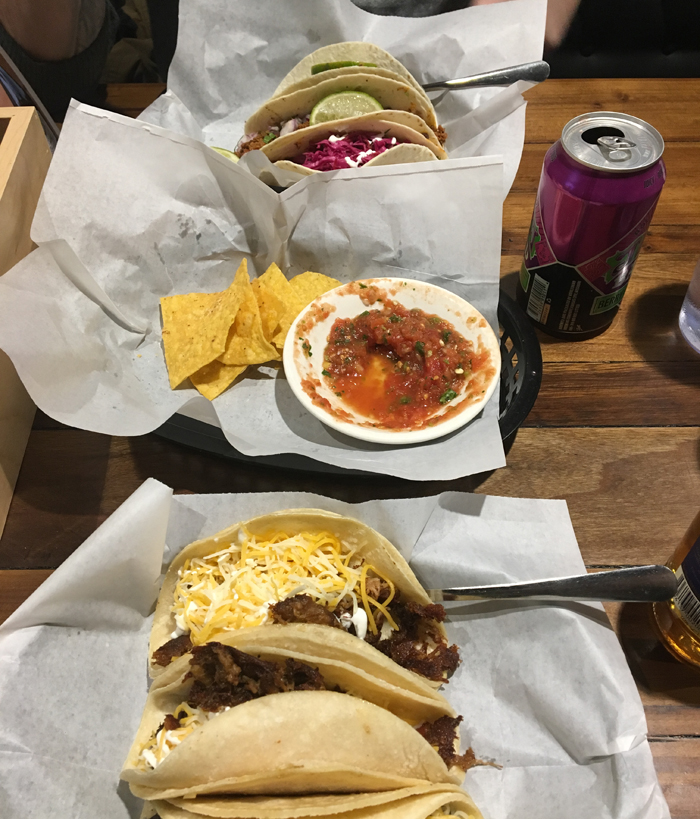 Des is sleeping a longer nap than usual right now and I almost don't even know what to do with myself. Of course there are a hundred things I could probably think of that need to be done, but at this moment I just wanted to stop by, check in, and let my little corner of the world know that I'm still out here and doing fine.
I think Desi's extra sleepy because he doesn't feel all that great. He had to get shots at his four month(!!!) check-up yesterday and we all know how fun that can be. We also got his new stats: 15.5 pounds (49%) and 27.25″ long (99%)! Little dude will definitely be taller than both of us one day.
The last month has felt more "normal" to me than life has in a very long time. The so-called "fourth trimester" is over and I definitely see significant differences in so many aspects of our lives. Desmond's personality has exploded and he seems so much more like a little person than just this tiny, fragile, needy being. He's started to hold his head up really well so I feel much more confident with him all around. We've felt braver leaving the house with him for various reasons, which has helped with how isolating it can feel to have a baby this time of year. (Bad weather + flu/RSV season = a lot of time at home.)
Des loves music and musicals (Disney movies, Across the Universe, Spotify playlists,) and Clair de Lune calms him down instantly if he's fussy. He's happy playing by himself on his activity mat in the floor while I'm doing things around the house and hangs out in his rock-and-play and babbles while I take as long of a shower as I want. (It's the simple things, guys.) He smiles every time you look at him and has been laughing at us for weeks, which can make a person do the stupidest things in an attempt to get him to laugh more. It's wonderful. Altogether, this past month has felt like a big sigh of relief, the release of this deep breath we've been holding onto and slowly letting go of since October.
Dan and I had our first date night since Des was born a couple of weekends ago. My cousin Sarah came to spend the night with us and watched him while we went to our favorite taco spot's newest location. Granted, we were only five miles down the road and only gone for about ninety minutes, but it felt like an eternity for the both of us. I even drank a hard cider. Wild times, y'all! This is parenthood.
On the "not Des-related" front, I'm feeling extra inspired lately. The only freelance client I've ever consistently hung onto has sent me a little "whenever you can get to it" kind of work and doing that has made me feel a little more like myself. I have been brainstorming on personal projects and think I may actually be at a place where I can make some of them happen. A lot of things are going to start coming together in the next few months and I'm excited to see how they all play out.
We're heading to Roanoke next weekend to spend an entire week and I'm really looking forward to that. Dan will be working remotely but we'll be able to spend a lot of time with family and friends while we're there. The following weekend we'll be at my parents'; my Dad is turning 70 tomorrow and my mom and I are throwing him a seventies-themed party that weekend to celebrate. It should be a lot of fun and I'm looking forward to decorating, getting dressed up, and having a really good time with family and close family-friends.
What have you been up to lately? I miss my blog friends; I try to keep up and open lots of posts in new tabs to read, but good luck with having time to read them all! ha!