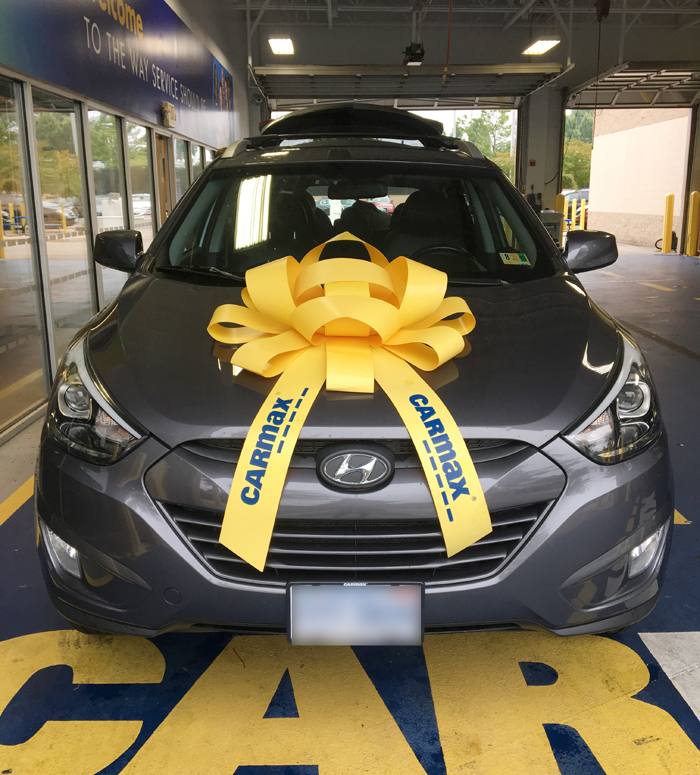 Hello friends! I'm dropping in live today, just ranting all of my thoughts "out loud" as I go, which is something that doesn't happen as much in blogging anymore as it used to, ya know?
Guess what? I'm still pregnant…40 weeks and four days, going strong. Baby seems comfy where he is and though I'm making some progress according to my doctor, it's not progress enough to get things going. I mean, my water could break and labor could start literally ten minutes after posting this, so we'll see. I've thought I was feeling the effects of early labor a couple of times this week but then it would stop, even after lasting hours, but every little thing helps move me in the right direction so I'm trying to be patient. I want this whole process to happen as naturally as possible, so I'm trying not to lose it over here.
Do you think if I started pushing down on my belly, baby S would take a hint?
I'm not actually going to do that, haha!
I think I have more patience than other people do over this pregnancy. While I know that him coming when he's truly ready is the way to go (for me), and I want to avoid an induction (and the subsequent other interventions that could come with that), other people have been on what I'm jokingly calling "Baby Watch 2018," checking in daily and already asking me when I'm going to be induced. I never thought that I was being all hippy and crunchy about this childbirth experience, but my patience and expectations are apparently a bit out of the norm.
But let's distract ourselves from my ever-present bump with some other drama in our lives…
Some of you may have seen on Instagram stories that we've been having a bit of an ordeal with the car we bought at the beginning of September. Unfortunately, like this pregnancy, that ordeal is not over yet. I wrote in my last "Life Lately" post that the Tucson we bought on the 8th was making some thumping noises and that we were having to take it back into the shop just days after bringing it home, but what I haven't shared is that it has been back in the shop four times since then and still has the original issue.
I bring you, for your reading pleasure,
The Saga of the Tucson:
We spent a couple of weeks looking at and test driving cars. We ended up really liking a guy at CarMax who was incredibly helpful, informative, and knowledgable about everything surrounding the cars we liked and explaining the car buying process from them to us. We decided to stick with them because nobody harassed you when you shopped there and the sales people seemed like they actually gave a shit even though they aren't on commission. Our experiences elsewhere were disappointing and underwhelming.
We called our bank, applied for a loan, had them hit our credit, got approved for what we needed, and were told we had 45 days to use it before the offer expired. I laughed because we knew we'd use it within a couple of weeks…the whole point of buying a car just then was to have this all sorted before getting to close to baby's due date (Sep 30). Right?
We test drive the car. Thump, thump, thump. Dude thinks its a tire balancing issue. We agree. He sends the car into the shop where they balance the tires and put on new break pads and rotors. He calls a couple days later, tells us the car is ready, and we head in to buy it, because besides the thumping we really liked everything else about the car. So we buy it and drive out of the lot. Thump, thump, thump. Give it a couple of days, we decide, let it settle itself out. Dan drives it to work two days that week. Thump, thump, thump…it never lets up.
That Wednesday (the 12th) I take it back in. "The thump is still there," I tell them. "It could be a wheel bearing issue…?" They tell me since the car is under 60k miles, it's technically still under Hyundai's warranty, which they would void if they did anything major. They say they'll take it up the road for Hyundai to deal with. I tell them we should have test driven it again before we signed the paperwork (so dumb of us) but we had been told the issue was fixed and trusted they were right. They apologize and say they'll call us ASAP.
Hyundai has the car for seven whole days before we are asked to come back in to pick it up on Wednesday the 19th. Their solution was to replace a strut, which is part of the suspension. I know this because I know a thing or two about cars despite having a vagina. I know without anyone else telling me that a strut would not have made the rotational thump, thump, thump noise we all were hearing, but give them the benefit of the doubt. They say the car does not make a noise anymore, but I can hear it thumping away before we even make it to the next stoplight. Sarah is with me and I'm cursing like a sailor. We can both hear the thumping over the stereo, which I turned up to avoid hearing said thump after angrily calling Dan, who was driving in front of us, who assured me he was equally pissed off.
The very next morning I walk into the front of the building and I can tell that several sales people recognize me immediately. Oh no, that hugely pregnant woman is back, I can tell they're thinking. At this point I hope they fear my hugely pregnant hormonal self waddling back into their space. I need to speak to a manager ASAP. I'm that person, and I don't care.
I'm 38 weeks pregnant, ready to pop at any moment, and hurricane Florence is on her way. You do not want to mess with me today.
"The car is still thumping. Please have someone check the wheel bearings." They take it back to Hyundai. I'm given a Nissan Pathfinder as a loaner, which is almost as big as an F250. I hate driving it immediately and pray I don't accidentally kill anyone on the way home.
On Monday the 24th, four days later, we are called and asked to come in to the Hyundai dealership because nobody there can hear any thumping sounds. Supposedly two people have driven it and have no idea what we're talking about. I explain that I can even hear it over the radio and am not in fact crazy. Dan leaves work and goes with me, because maybe they'll take a man seriously.
A young mechanic jumps in the front seat and I slide into the back. Dan drives up and down Midlothian Turnpike until the guy can definitely hear the thumping. Thank goodness. I can even feel it in the floor. "Check the wheel bearings," I offer for the ten thousandth time. Dan is also concerned about a slight tic in the engine, asking them if it's normal for a Tucson to sound like it has a diesel engine. We're assured that the engine is fine (just like the rest of the car has been this entire time, right?) Also, this isn't the first time he's asked about the tic, it has just been blown off as not an issue from the start.
Dan follows the mechanic into the shop and watches them check the underside of the car. A group of mechanics decide it's the rotors, to which Dan says, "They said they changed all of the rotors and break pads the day before we bought this thing." Dude just looks at Dan and shakes his head "no."
We get back into our Jetta and furiously drive over to CarMax, demanding an explanation. It was a communication error, they explain. They did change the rear break pads and rotors, but not the front ones; they should have been more clear. Dan explains that we no longer want this car at all if it's going to be such an issue. We just have so much resentment for it at this point that there's nothing about it that we like anymore. (Plus, there's that tic that nobody has really ever looked into and can we really trust anyone that it's "normal" at this point?) I'm six days from my due date and we didn't buy a car 16 days prior to only have it in our possession for about five of those days.
To be clear, none of this is the direct fault of CarMax or the sales employees there, which we assured our sales guy repeatedly. (He looked extremely upset and is the nicest guy…I mean, we bought the car there because we liked him so much.) I can't even say if it's the service department's fault, because to me it sounds like it's a communication error and that our problems passed through too many hands for anyone to really know what was going on at any point.
Thankfully, they all assured us that our paperwork was frozen in place and that despite their usual five-day return policy on sales there, they were going to make sure things were right and we ended up with a car we were happy with. This is an okay solution for us, as long as we can work something out around the fact that I'm about to give birth at any moment.
They tell us they'll get the car back that evening and they'll replace the front rotors and break pads, then give us a call. I mention the words "wheel bearings" one more time to deaf ears because at this point I am absolutely certain that this has nothing to do with rotors or the front of the car in any capacity. We're exhausted and hungry and head home with little faith.
The next day, Tuesday the 25th, I receive a call that the car is ready to pick up, again, and that it is "quieter than ever." They lied. We thump, thump, thumped all the way home.
Wednesday morning we showed back up with the fury. They had the lead mechanic in the shop drive our Tucson one more time to listen for the thump. As Dan handed him they keys, he looked the guy in the eyes and said, "It's the rear right wheel bearing, good luck." Wouldn't you know, the guy came back from the test drive and told us he'd found the problem: it was the rear right wheel bearing.
After this news we decided to test drive some other cars, but they didn't really have anything we liked in our price range. We found a Nissan Rogue at their Northern Virginia location that they ordered to have shipped in to us, but it unfortunately had a seven day transfer date. Just from looking at that car online, we decided that as long as it drives well, looks good, and sounds great, we'll be switching the two out ASAP. We were told that we needed to make the change happen before the 30-day mark, which would be around this coming weekend.
The only issue would be the fact that I could be in labor at any moment, especially this week when the car was due to arrive. I can't tell you how much this has stressed me out over the past week. I've imagined myself laying on a bed at the hospital pushing this baby out while Dan answers his phone to learn the car is here and ready to test drive.
None of this has been ideal in the slightest. We even had to reapply for another loan with our bank, hitting our credit score again since we're beyond the 30-day window of the last hit. We have to treat the first loan like a trade-in and start all over with this second vehicle. You could say I'm pretty grumpy about this whole mess, but I don't think that word fully encapsulates the full range of fury and frustration I've felt over the past month.
The other car arrived yesterday and we are literally just sitting around this morning waiting for them to call us and tell us to come test drive it. Fingers crossed we've found a replacement, because this whole process has just been above and beyond ridiculous. A friend has convinced me that baby knows all of this is going on and that he's just waiting until it's all sorted before he decides to make his grand appearance. I'm completely okay with that idea!