I am currently 30 weeks pregnant and have somehow been both busier than ever and more exhausted that I've felt in my entire life! We are 3/4 of the way through this pregnancy and are a couple of weeks into the third trimester. Suddenly everything feels very imminent, yet still so far away.
Little dude has always measured about five days older than he is, despite the fact that IVF has given us an exact "date of conception," so I think he's going to come a little earlier than his due date of September 30. Five days before that is the 25th, which is when we're expecting a full moon, so I'm telling everyone he's bound to come (or start coming) then.
I've apparently started nesting, using every extra spurt of energy to clean the house in between all of the other errands I've been running. Though this hasn't even been regular cleaning… nooo. This kind of cleaning has been me going from putting away clean towels in the bathroom to deciding at 8pm that I really need to bleach/clean/scrub the entire bathtub; for me to go from simply putting a couple of dirty bowls in the dishwasher to suddenly scrubbing the wall behind the sink like it has never been scrubbed before; finding myself picking up a sock from beside the bed and ending up with the Swiffer cleaning all of the dust bunnies from underneath. I am a woman obsessed with details, somehow already fearing the idea that this little guy could come any time and our home won't be ready for him, even though I have ten weeks to go.
I had my dreaded glucose test a couple of weeks ago and ended up in bed all day afterward… I now totally get it, mama friends; it's gross. I was super sick from it that day and unfortunately failed it, leading me to have to go back last week for an even worse 3-hour test, which I thankfully passed with flying colors. I'll just fast from the start when I have to have it done for baby #2, because I think the breakfast I'd eaten on the drive there is what put me over the limit the first time.
PS – If you'd told me a year ago that I'd have to do four blood draws in a three hour timespan, I would have passed out simply at the thought. I've come a long way.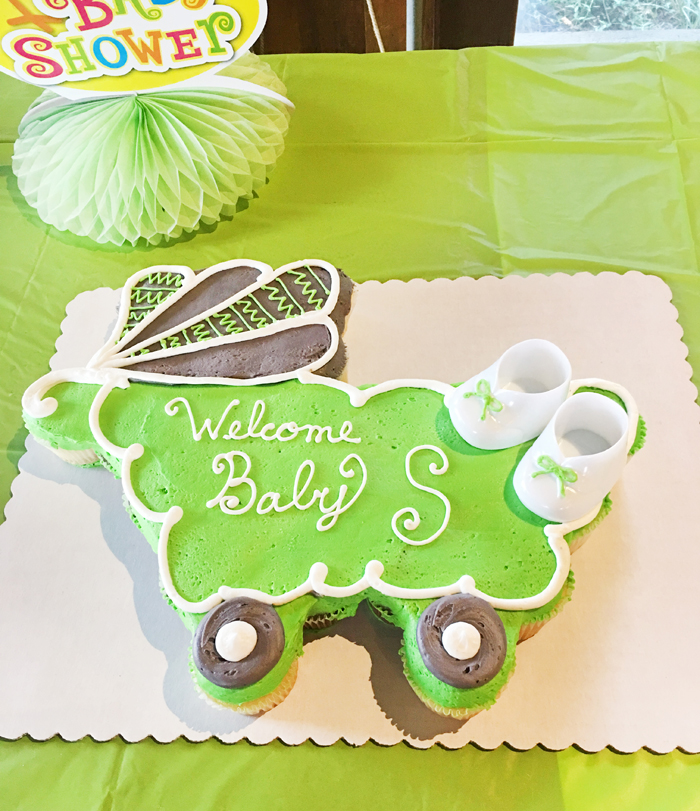 July has been the month of baby showers! While the first one was in Roanoke, hosted by some of my best girlfriends, we had a second one in Roanoke the following weekend hosted by Dan's mom Lisa and sister Rochelle. (Lots of driving!) It was a small crowd made up of Dan's family and some of his parents' friends who are pretty much also family, but everything was so nice! Rochelle is the family's default party planner and decorator extraordinaire, so she'd gone all out putting together all sorts of baby-themed decor. She made "blocks" that spelled out "B-O-Y" out of craft paper-covered boxes and each one was filled to the brim with packs of diapers and wipes. Unfortunately I didn't get very many photos (and the ones I did get didn't all have very good lighting,) but I did get a few I love, like these with Lisa and Dan's grandmother seeing if she could feel baby kicking.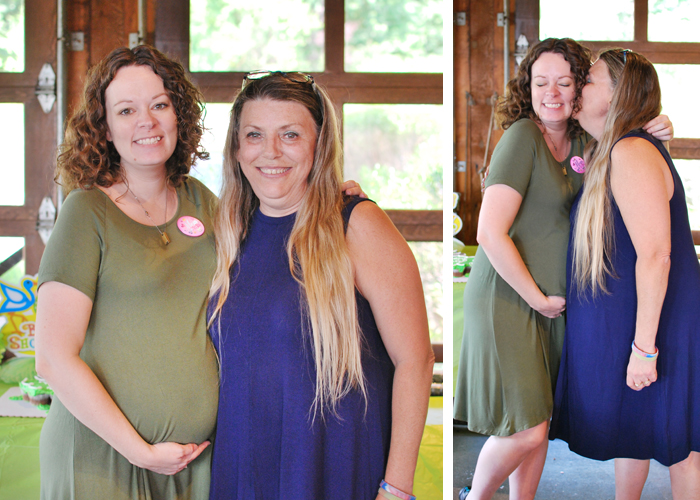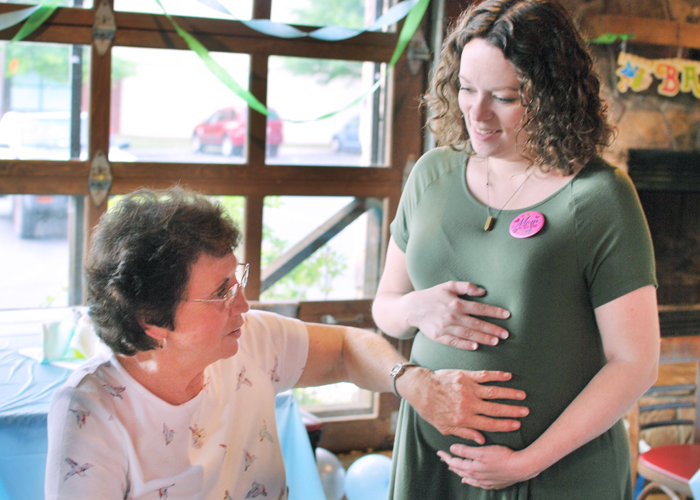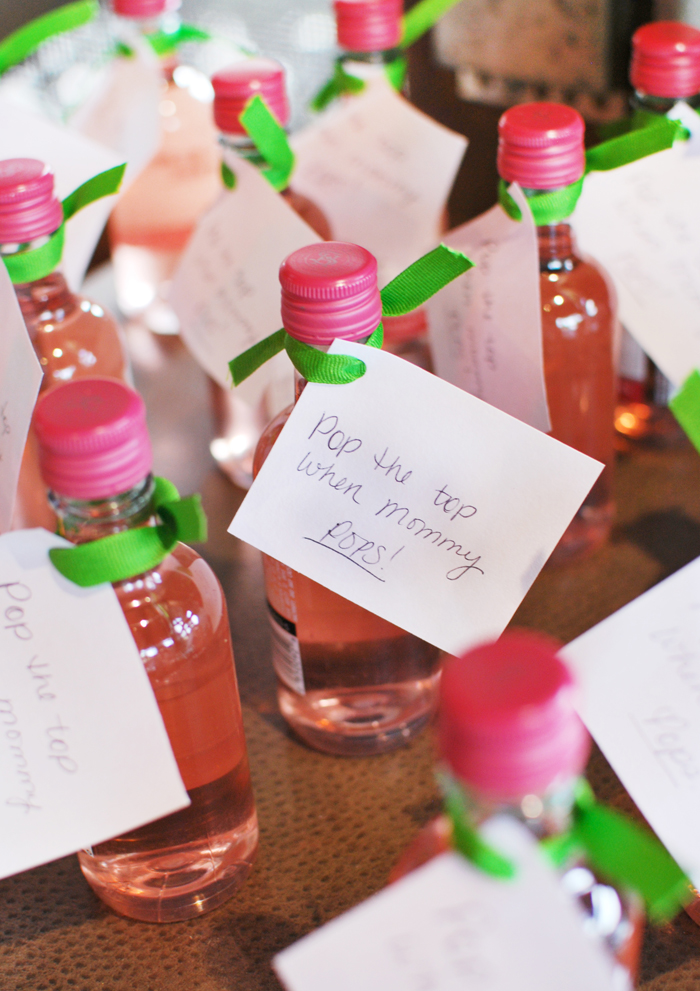 A few other random things:
I've been reading like crazy again recently and have finished about five books since my last reading review (all the way back in March!) I always tend to slow or stop my reading around April every year…what a strange pattern. I'll post reviews soon.
I've been baking up a storm, but nothing more than blueberry muffins. I love this recipe; it has vanilla and almond extract and they are so tasty!
We spent this past weekend in Richmond and it was a great break from all of the driving we've been doing lately. My cousin Stephanie and her daughter Sarah are now here for a few days for VCU orientation; Sarah starts there in three weeks and I'm so excited she'll be nearby!
We have one more baby shower (in my hometown) next weekend and then we're off to the beach the following weekend! Our 8th wedding anniversary falls during the week in between, so you could call this beach getaway a sort of anniversary celebration, but also sort of a baby-moon. I don't plan on moving much after we're back from that trip; if people want to see us, they're going to have to come to us.