It's time for a few more of my favorite murals from around town. I like that starting this series has made me keep an eye out for new works when I'm driving around and that I'm eager to retake a few shots that haven't turned out so great in the past. There is always new work going up here in Richmond, which I'm grateful for. I love that this city is so arts-focused and colorful.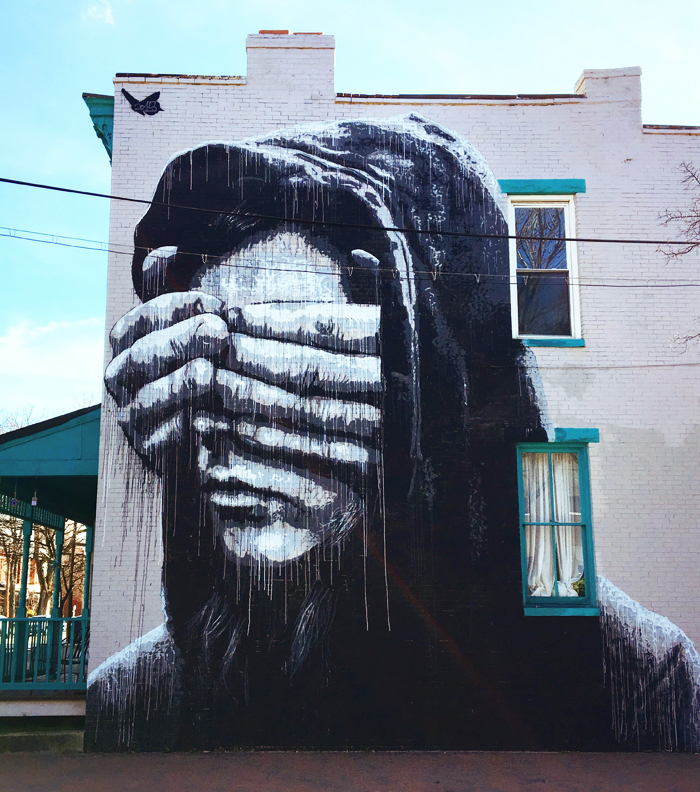 "Within" by NILS
Nils Westergard is a local Richmond mural artist who has works on walls all around the world. He's one of my favorite local artists and his stylized portraits are some of the most easily identifiable around the city.
You can see more of Nils' work on his website and on Instagram.
This mural was created in 2015 as part of the Richmond Mural Project. You can find it at 1533 Floyd Avenue in the Fan, at the intersection of Lombardy.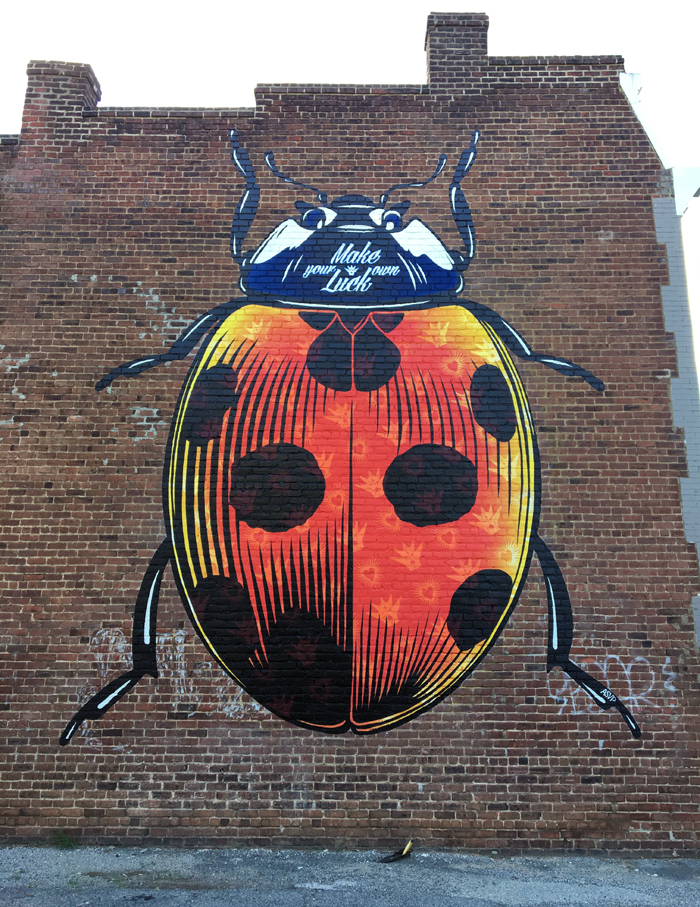 "Make Your Own Luck" by ASVP
ASVP is Brooklyn-based duo of artists with a history in advertising who have done collaborations with Spotify, Nike, Gibson Guitars, and various other companies. They've also done various gallery shows, created murals for many festivals, and have commissioned pieces on walls of NYC buildings. This mural was created during the 2015 Richmond Mural Project.
You can learn more about their work on their website and follow them on Instagram here.
This mural can be found in the parking lot between Immortal Beloved (2311 W Main Street) and Riggs Ward Design (2315 W Main Street) in the Fan.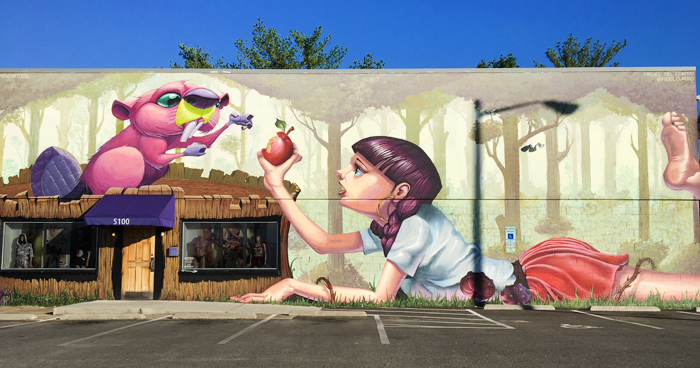 "Girl Feeding Beaver" by Jesse & Miguel
And now for one of the most controversial murals in all of Richmond. This mural by Puerto Rican tattoo and mural artist Miguel del Cuadro and local Richmond tattoo artist Jesse Smith covers the entire storefront of the 'adult entertainment' store Taboo in Southside. I don't even know if this mural is officially titled, but "Girl Feeding Beaver" (quite the reference haha) has kind of stuck throughout the news coverage.
Intended as a light and innocent piece to brighten up the formerly drab building, the surrounding community nearly lost its collective mind when it went up, saying it was too provocative, too close to a high school, and fear it would lead children to believe it was a store for kids.
You can read some of the news stories surrounding this piece here, here, here, here, and here. It's kind of hilarious.
You can see it for yourself at 5100 Midlothian Turnpike in Richmond. You can follow Miguel on Instagram here and Jesse on Instagram here.
---
Other posts in this series: