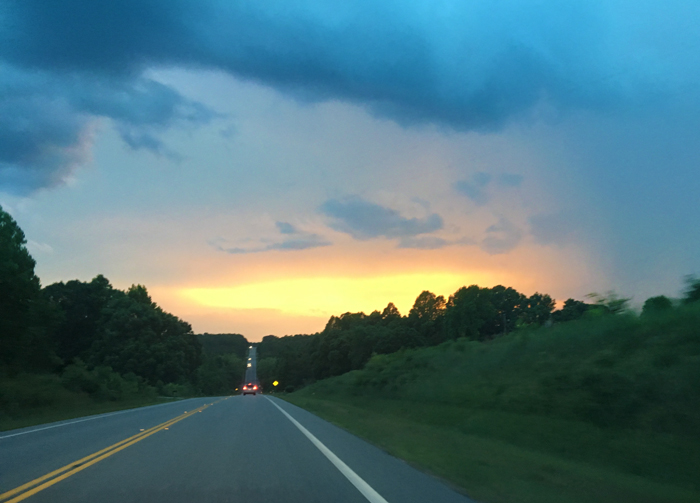 Hellooo June! And hello summer! (Almost! Sort of! Basically!) I have been in the best mood this week, doing all the things and feeling so pumped for the weeks and months ahead.
While our vacation to visit our friends over Memorial Day Weekend was cancelled due to illness, we're now in the process of planning a possible trip to the beach with them in August. Whatever we come up with we'll make up for our missed time together somehow, if we can find a good rental in the right place/right budget/right timeline. I love the planning part of vacations, so this is giving me something fun to do in my down time.
Last weekend we headed down to Roanoke for the weekend for the first time since April. I can't believe it had been that long, but graduations, wedding parties, and other things have kept us in Richmond and in my hometown so often lately. I was so excited to see everyone, so of course halfway there I started sniffling, sneezing, and getting really congested. (Was it the AC in the car? I can only assume. Does that happen to anyone else?)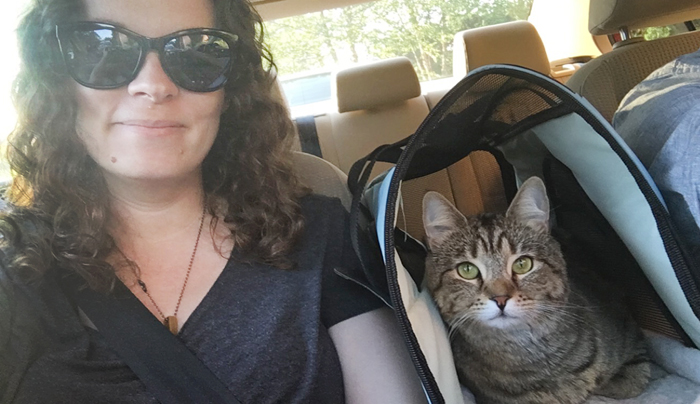 My main reason for heading to Roanoke was to attend my friend Georgia's baby shower that Saturday morning. Her family hosted a mid-morning brunch in her honor and it was so nice. It was the first time I'd seen Georgia in almost three years and the first time I'd seen her husband James since our wedding—almost eight years ago! She is due with her little boy toward the end of July and it has been so fun knowing we're having our babies so close together. We keep excitedly talking about playdates in the future, when Dan and I and our little one are living back in the Roanoke Valley. It's a future I keep getting more and more excited for every day.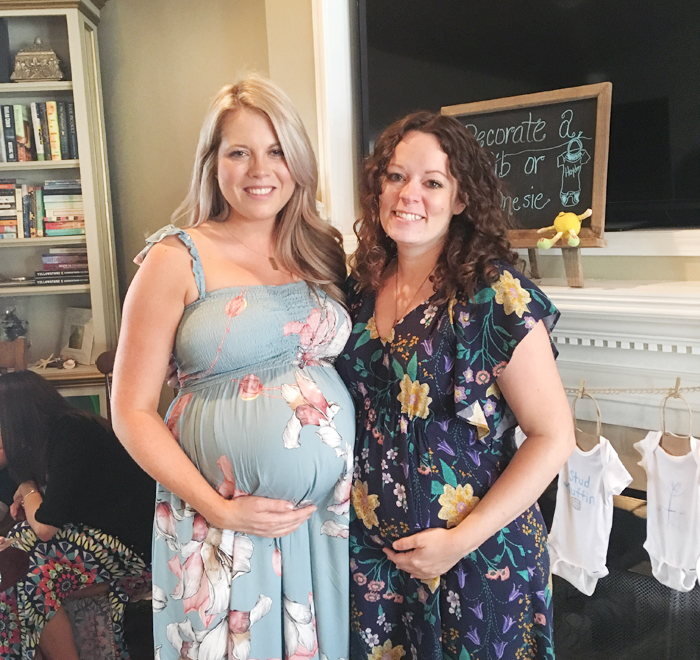 I also jumped at the opportunity to call up my friend Kristen and make an appointment with her for an afternoon Deva Cut that day. I hadn't had my hair cut (or even trimmed) since she cut it for the first time last Labor Day weekend, so it was beyond time! If you want to try a curly cut and are in or near the Roanoke area, definitely message me for her contact info.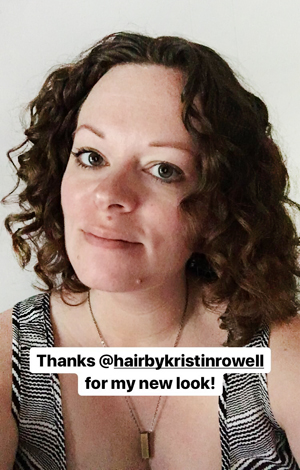 Thanks to the wonderful sinus mess that hit me on the way down, I was pretty much worthless Saturday night and most of Sunday, so I didn't get to catch up with our other friends while we were there. We spent lots of time with Dan's parents and talked about baby a lot. Everyone is so excited about his pending arrival.
Mom came to Richmond earlier this week and we made the 1.5 hour journey to the IKEA in Northern Virginia. We generally don't head that direction often because traffic on 95 sucks, so we made a day of it. We picked up all sorts of things for the baby's room, from photo frames to a nightlight to a little play mat, but the main goal of the day was to get the ever-famous Hemnes dresser to use for his clothes and changing station. Dan and I put it together over a couple of days and it is huge. (This house is already too small for all of us and he's not even here yet.) I don't know if it'll actually come out of that bedroom now that it's in one piece, so we might be stuck here forever. (Or we're going to have to disassemble it upon moving. Yikes.) As soon as I've hung some photos and set things up for good in there I'll share some pictures here.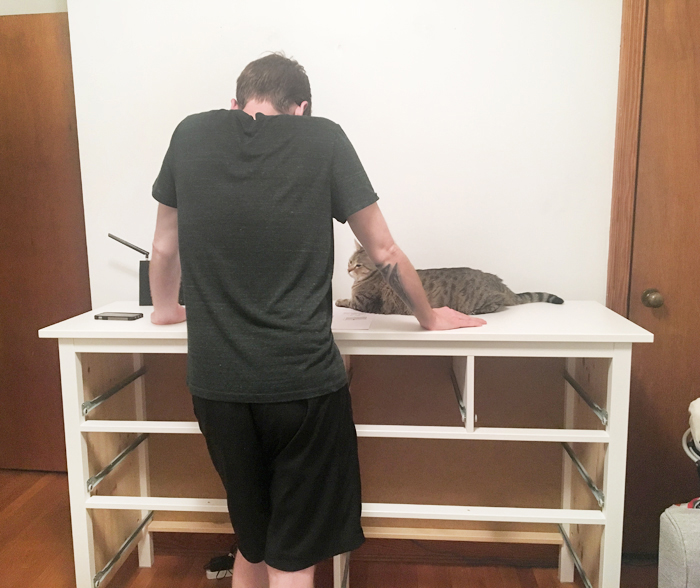 Speaking of baby, friends and family in different places are planning three different showers for me and all of them are in July. The first one is being planned by my closest girlfriends in Roanoke and will consist of all of our young friends and some family. I don't know all of the details yet but I'm really excited; I think it's going to be all of the girls and the guys. The second shower will also be in Roanoke with Dan's family, church family, and family friends. The third will be in my hometown with my family, church family, and family friends. I'm feeling so honored, blessed, and even a little overwhelmed, haha. I love that so many people love me (and Dan) and love this little baby so much already! There hasn't been a reason to get a lot of these people together in one place like this since our wedding and celebrations surrounding that, so I'm just bursting with joy. July is going to be a busy month!
And for your entertainment, what all of Richmond has been raving about this week: Tank-Thing.