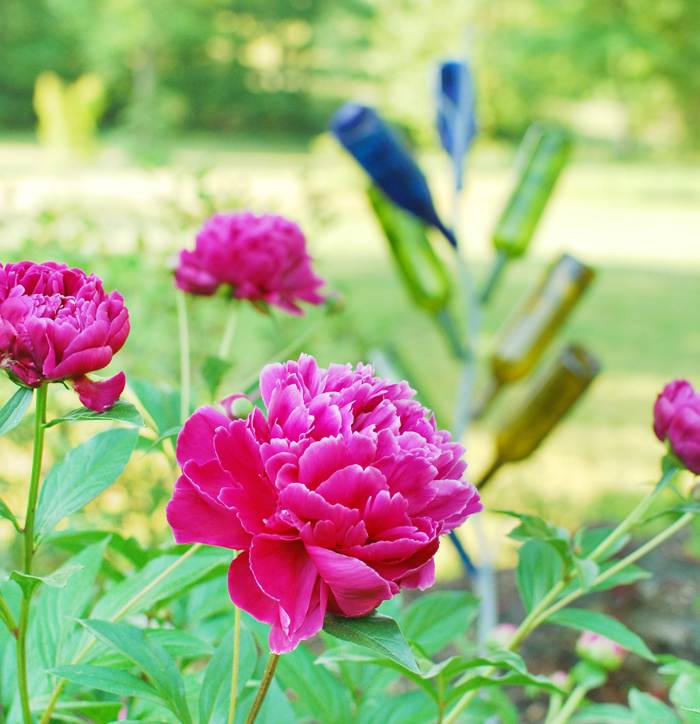 Mother's Day used to be so hard for me. I mentioned that briefly in my first post in this series, specifically how the last time I attended the Mother's Day service at my hometown church with my family I got up and walked out because I was completely unable to handle the many emotions I was feeling at that time. I not only walked out and headed straight to the bathroom for tissues, but somehow found myself outside crying on the swings of the small children's playground out back, which was just a little more irony than I felt like digesting at the time. That was over five years ago and I purposefully hadn't been to church on Mother's Day since, until this year.
(For those of you who aren't religious, you may be wondering why there's such a strong correlation between a religious service and this holiday. While I can't speak for other churches, denominations, or religions, my small Southern Baptist congregation has always made a big deal of holidays like these, and it seems to be a widespread trend.)
Mother's Day this year was bittersweet. Dan and I had a memorial service to attend that Saturday morning so we hadn't planned to do any traveling over the weekend, but I felt a really strong pull to head to my parents' that afternoon so I could attend the next morning's service with my mom, not only for her, but for myself. A reconciliation of sorts, I suppose. After years of avoiding the holiday I was ready to sit down in that pew, surrounded by the community that raised me, and make peace with God over my previous years of sadness, anger, and bitterness.
The day could not have been more different than those of the past. The pastor who had delivered that last Mother's Day service to me years ago has since left the church and a new interim minister was there for his second week of preaching. The focus on the holiday itself was minimal in comparison, but I felt it was tastefully done and worked into his message of love in the most appropriate way. As I sat there and took it all in, I glanced over at another couple near us who is also newly pregnant, but I imagined how different I knew this holiday could have been for her because of the miscarriage she'd had just months before. My heart broke for the woman across the aisle who had lost one of her children shortly after birth, even though it was so long ago, as well as the family who's matriarch had passed away only a couple of weeks before. While there was so much joy for the mothers and mothers-to-be around me, I knew how much heartache others were experiencing for the mothers who were no longer with us, the children that had been lost, and for others like myself not too long ago, broken by the knowledge that they may never become a mother at all.
Dan and I both received many hugs and congratulations on our way out of the church that morning; it was the first time I'd seen most of those people since the end of last year and my mom had shared much of our journey with her women's Sunday school class. Everyone was genuinely happy for us and I was filled with so much joy and love from them all. The day was exactly what I needed it to be and I felt as though a huge weight had been lifted from my heart, but I somehow, strangely, will be forever grateful for what insight this experience has given me when it comes to the heartache of others.