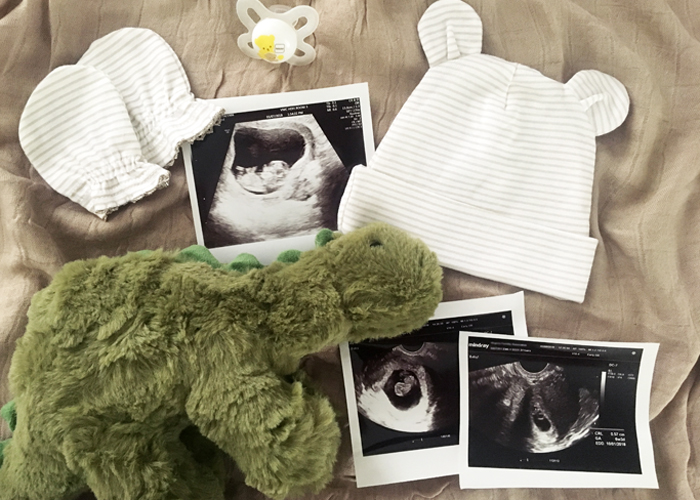 I've sat down and tried to write this post several times, but I have so many things to say and so many mixed emotions that I haven't even been sure where to start! I guess the best place to start would simply be to make the announcement…
I'm pregnant!
It's true, and I still can't believe it sometimes! Dan and I are having a baby, and it's really happening this time. It's for real and our lives are about to change in the biggest way.
I sort of want to scream, "We did it!" but we sort of did, sort of didn't. Some people who know me in real life (or just in a deeper capacity online) know that it has taken a lot to get here, and that's putting it lightly. You might remember that last year around this time I was recovering from an ectopic pregnancy, but there was more to the story than the results and aftereffects.
I have been struggling with infertility actively for nearly two years, but we have unfortunately felt the effects of these issues our entire marriage…nearly eight years, as of this July. While I plan to share more about infertility and everything we've been through to get us to this incredible, unbelievable place in the future, right now I just want to revel in the fact that something finally worked, I am healthily 15+ weeks pregnant, and this is actually happening.
At the same time, I have been hesitant to share this information because I am so afraid for the hurt it may cause others. I know how hard it is to struggle through infertility and how painful it can be to come across yet another excited pregnancy post, whether it be an announcement, ultrasound photo, or weekly bump update pic. It is a very strange thing to see these posts from friends and family members and to feel so excited for them, but then to also feel the deep ache and reminder that you may never share a post like that yourself. It's horrible to feel the loneliness, the pain, and then the guilt for those feelings all within seconds of these joyful moments that you want so badly to share in, but also just want to hide from your sight.
I hate to think that someone I know would come across this post or one on my Insta and feel that way because of me. I hope that our success can be a beacon of hope to those struggling, rather than a reminder of the pain they're currently going through. (If you are reading this right now and want to reach out to me privately to talk, please do. I am so much more open about these things than you'd imagine.)
Anyway, that's why I've disappeared from my blog (besides book reviews) since January. I've also pretty much disappeared everywhere else online as well, because the first trimester was very…not fun, haha. Not that I want to come off as complaining after how grateful I am and how much I went through to get here, but it has been really rough. (Real talk: we can be grateful for what we're going through and still really hate feeling horrible.) I was very sick and lived in my bed for the better part of two months, so picking up my laptop or leaving the house to do much of anything has been very far down on my list of things to do. I've been so grateful for Dan during this time as well…not only is he going to be a great father, but he has been the biggest help and supporter through all of this. I am so happy to be in my second trimester and feeling better every day! Thank God, for all of it!
A few facts about Baby S: I'll be 16 weeks (4 months) pregnant this coming Sunday. My due date is September 30th, so it could be a September baby, but if I go even one day late it'll be sharing a birth-month with me! Baby is the size of an apple, which is appropriate right now because sour green apples have been my biggest craving. Also, we already know the gender, which I'll share soon! I'm so excited to come back to this space and share more with you.