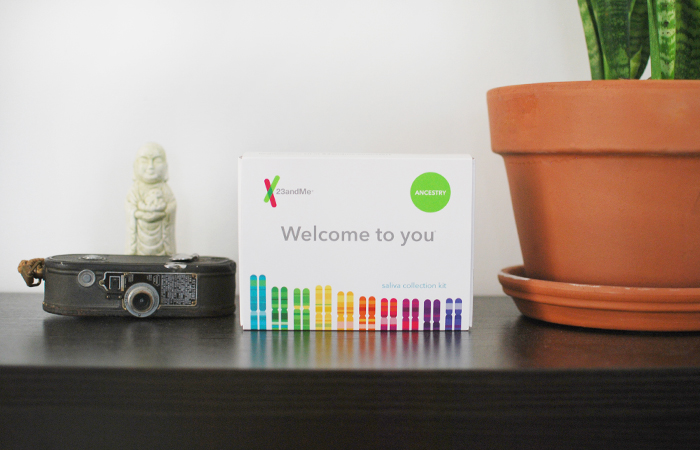 Some of you may already be aware of the fact that I am adopted. Since I was adopted at birth, I have always known and it has been a large part of my identity and life story. You can read more about my adoption story and life as an adoptee here.
Though I have connected with my birthmother and have a bit of information about my ancestry through her, it has been a lifelong curiosity for me, mostly met with very few answers for my questions. Sometime in my later twenties, my birthmother told me that she was of English descent, as far as she knew, and that my birthfather may have been of Scottish or Scandinavian descent. Without hearing directly from him, I had no real way of knowing.
I have always thought that trying an ancestry DNA test would be really interesting. It would fill in the blanks on the things I don't know and possibly give me even more information than my birthmother could about her background. Being that my brother is also adopted, my parents thought that giving us both—and our spouses—ancestry kits from 23&Me would be fun and interesting Christmas gifts. I agree!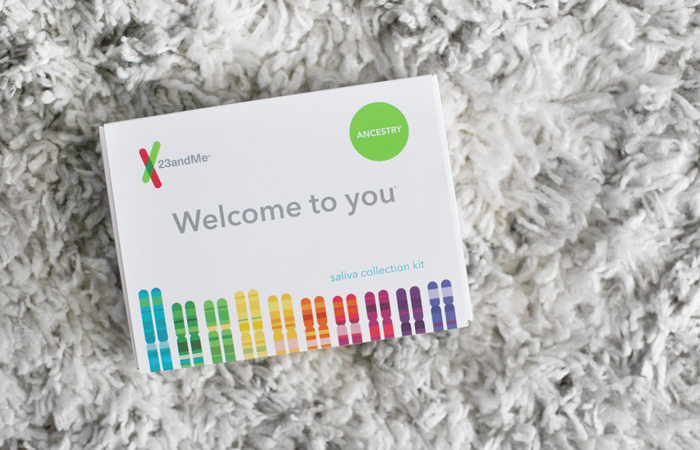 I registered and sent in my kit around the 12th of January. It was as easy as it could have been; you spit in the provided container, mix the stabilizer, seal it back up, and drop it in the mail.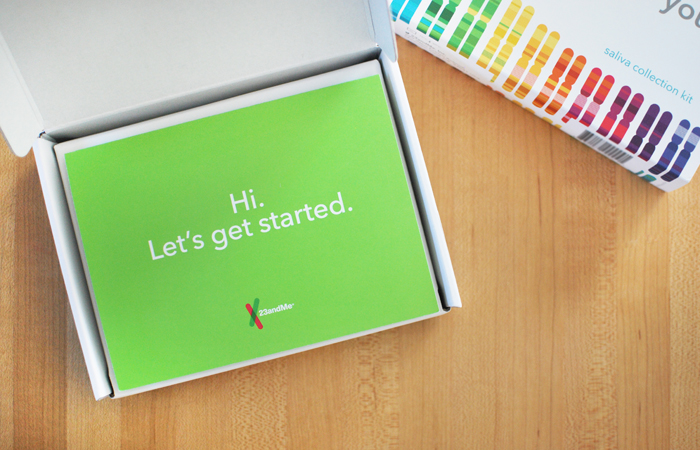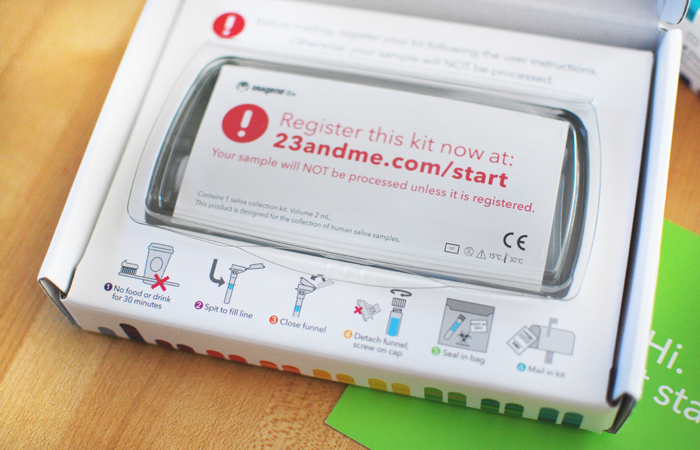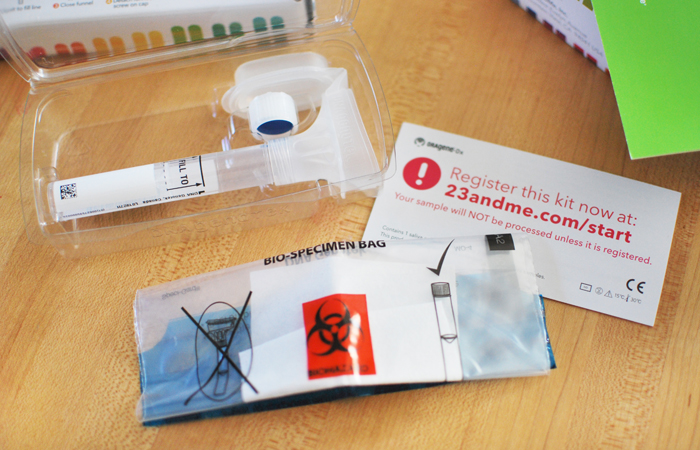 Registration online included a series of questions that help them with a few factors in your kit as well as with research they are doing. Matching customers' genetic markers with traits and health history has helped with research in figuring out what some markers are tied to. Some questions were things like, "Do you have a dimple in the middle of your chin?" and "Can you flip your tongue over so that the underside is on top?"
My kit was received by the lab on February 1. The website said it would take 6-8 weeks to receive my results. I received an email alerting me that my results were ready yesterday morning and Dan and I were excited to look them over before he headed off to work. (He's still awaiting his results.)
My Results
I am so white…99.7% European, in fact. My birthmother was right in her assumption about my birthfather, because Scandinavian makes up over 36% of my ancestry. I get the 34% British/Irish from her. I'm also a 22% mix of French, German, Finnish, and "Broadly Northwestern European."
The 0.3% of me that isn't European is 0.2% Native American ("a 3-to-7x-great grandparent may have been 100% NA,") and 0.1% "Broadly Oceanian."
I am zero percent Jewish, African, Asian, or Middle Eastern, which is shocking considering where the entire human population started.
One cool feature was being able to see a timeline of how far back these different ancestors may have been in my ancestry. (See timeline below.) If I hold my mouse over Finnish, for example, (on the 23&Me site) a box pops up that says, "You most likely had a third-great-grandparent, fourth-great-grandparent, fifth-great-grandparent, sixth-great-grandparent, or seventh-great- (or greater) grandparent who was 100% Finnish. This person was likely born between 1720 and 1840." I think it's pretty cool they can figure that out.

The results also give you information on your maternal haplogroup, which seeks to determine when in history your ancient ancestors moved out of Africa and out across the European or Asian continents. I'm of the H11a halpogroup.
It also discusses your Neanderthal ancestry, which is something that's wild to wrap your mind around. I have a very high count of Neanderthal variants, but zero of those variants associate me with Neanderthal traits, like the height associated with Neanderthals or the fact that I don't have straight hair.
Overall, learning these things about myself was really interesting, even though most of it wasn't surprising. I guess it's comforting to have some sort of definite knowledge about my ancestry when I've lived 31 years of my life not knowing my biological relatives and unable to ask them about family history the way most people do. I grew up hearing stories about how my dad's great-great-(x?)-grandfather came to Ellis Island from Ireland and they've seen his name on the wall there, etc, but all of that ancestral DNA stops with my father; I don't have stories like that about my biological ancestors. Just a few more blanks in my life have been filled, and that is really satisfying for me.
If you're interested in trying out 23&Me for yourself, click right here and give it a go.