When I say "the trip of a lifetime," I'm not talking about this vacation…I'm talking about literally tripping and busting my ass on 23rd Street.
Our fourth and final day in New York started with a bang. The bang was the sound of me falling and…I think you get it by now.
Our morning walk to a nearby diner was going just fine, until we turned onto 23rd and spotted a utility van double parked, its large industrial hose slung across the sidewalk into a business. Three men stood by the hose, cones scattered around, while someone at the back of the van wound the hose back up into the back of the van. I watched as we approached and carefully went to step over the hose, which was moving slightly but not so much…or so I thought.
The next thing I knew I was in the air; the next I was on my back somehow, and everything hurt. A man standing nearby apologized profusely as he helped me up. I checked myself: nothing was broken, nothing was bleeding. A lady walking by checked on me and said, "that was quite a fall!" Sarah was half laughing, half panicking, because not only had my foot fallen on the suddenly-moving hose, but hers had as well. We had both bit it on the sidewalk. I was just the only one who apparently did a ninja roll over my shoulder—both hands in my pockets—to avoid having my face collide with the concrete. (I'm still kind of proud of that. You should have seen Sarah demonstrating this to Dan.)
As soon as the initial shock and nausea wore off, we both laughed over our breakfast and for the rest of the day. By the time we were back in Richmond that night both knees and my left elbow bore nasty bruises. The pointy end of my elbow hurts to this day. (Cracked?)
I'm glad I could entertain you with that little story, haha. The rest of our morning in New York City was far less eventful, but we enjoyed our last few hours before we headed to catch our train. (Which we did an hour early, because you know, "with the luck we were having that day…") I also made sure to keep my hands out of my pockets for the remainder of the day.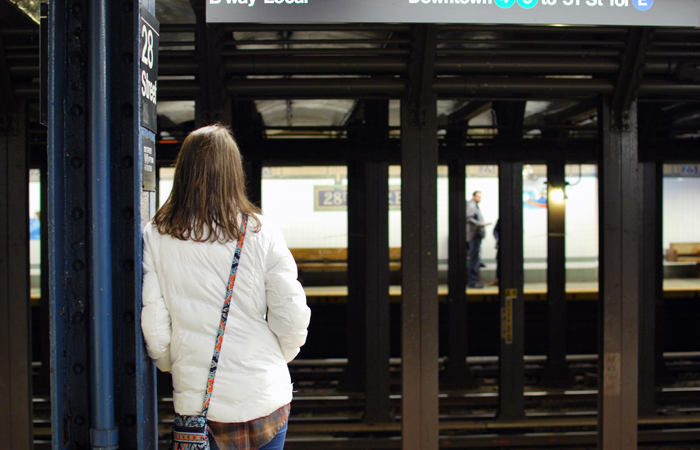 After breakfast, we carefully walked to the subway to head to SoHo. The train arrived as I hit the bottom step and I ran through the turnstile to catch it, then spun around to watch Sarah swipe and bang into the turnstile at least ten times in a row before she could get through. The luck we were having, right? We missed that train.
We arrived on Price Street and stopped in at Dominique Ansel's bakery to grab a few treats. While we should have gotten a cronut to share, we did load up on croissants, kouign amann, and vanilla brûlée macarons.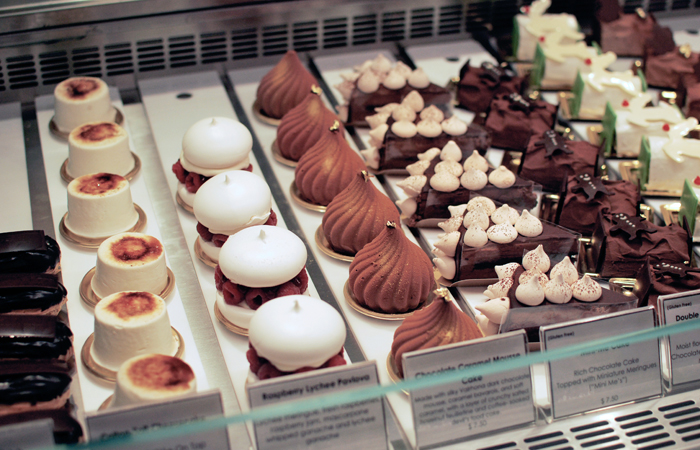 From there we simply wandered around SoHo, stopping in a few shops like the MoMA Design Store and the Aerie holiday pop-up. Esther of Local Adventurer had told me she and Jacob would be nearby for a Bob's Burger pop-up, so we ran into them briefly while they waited in line for the opening.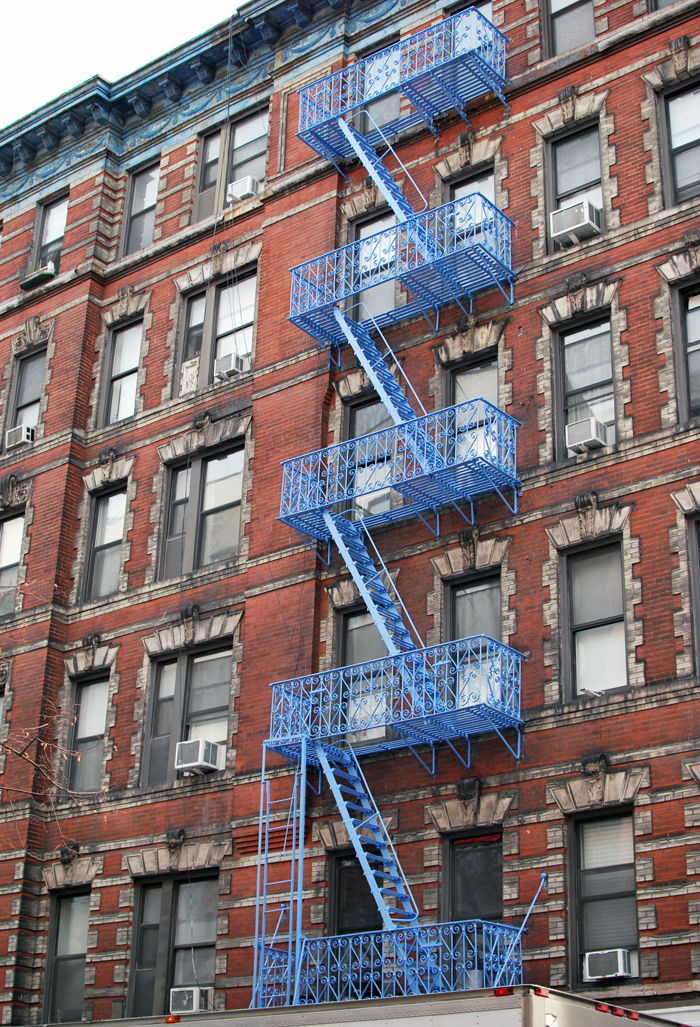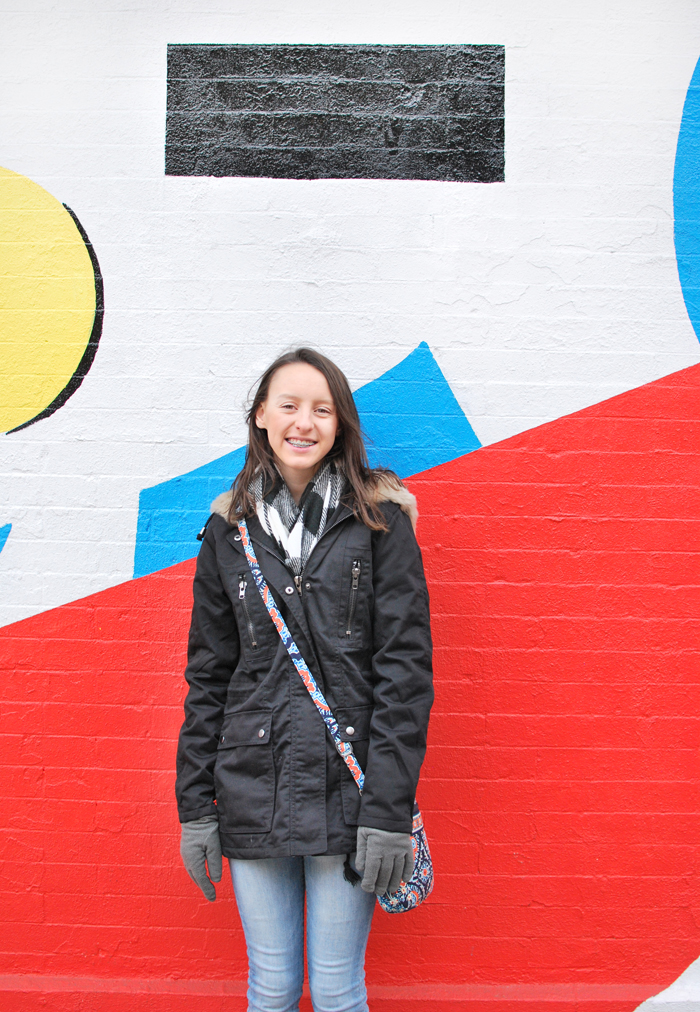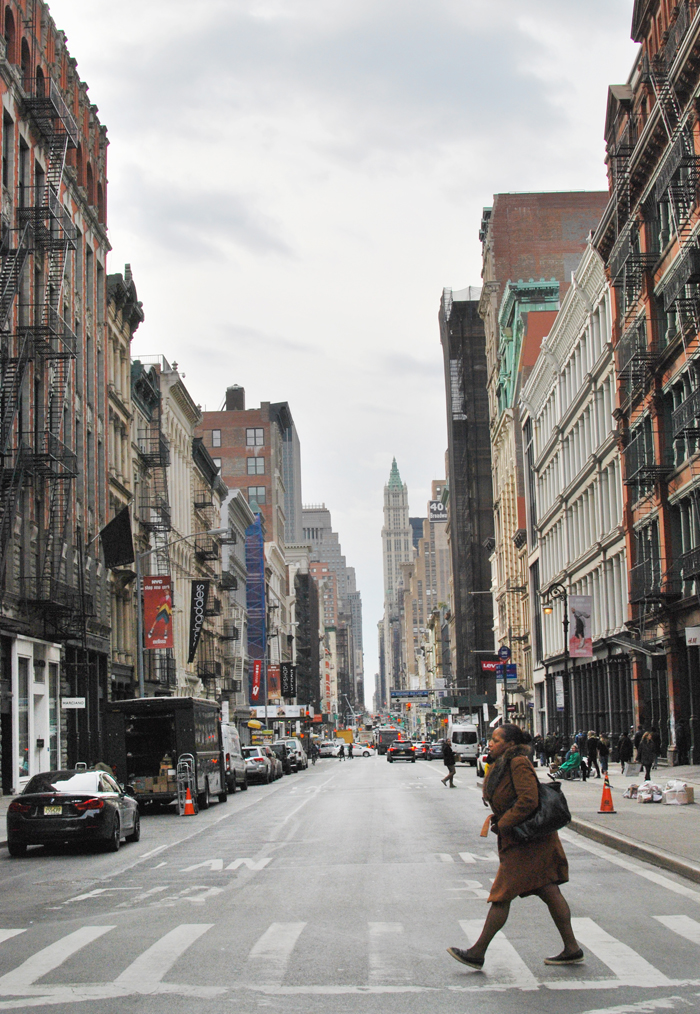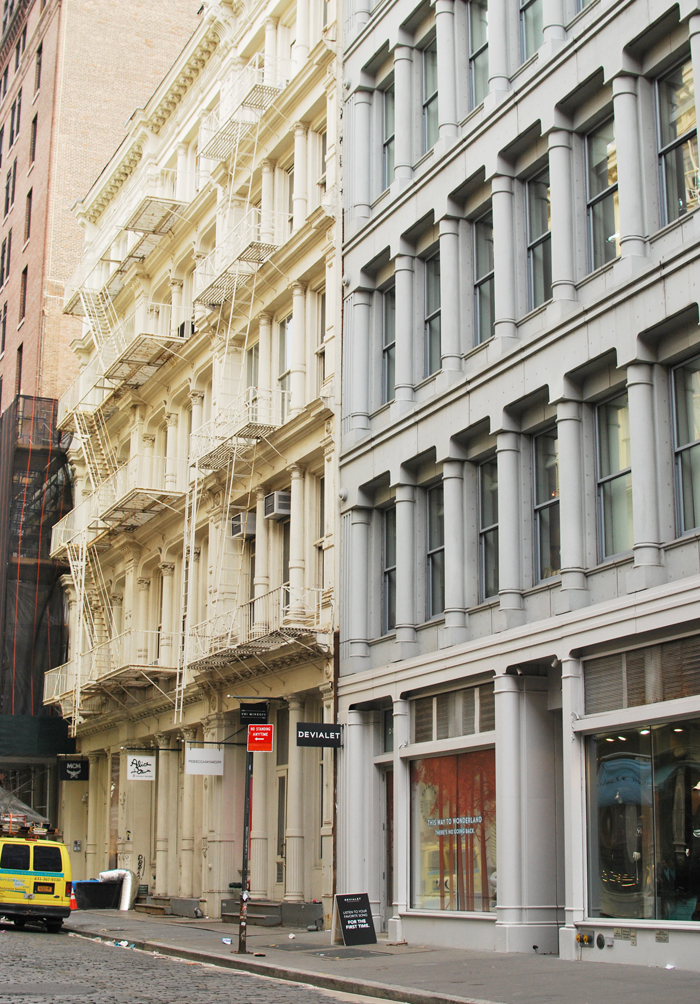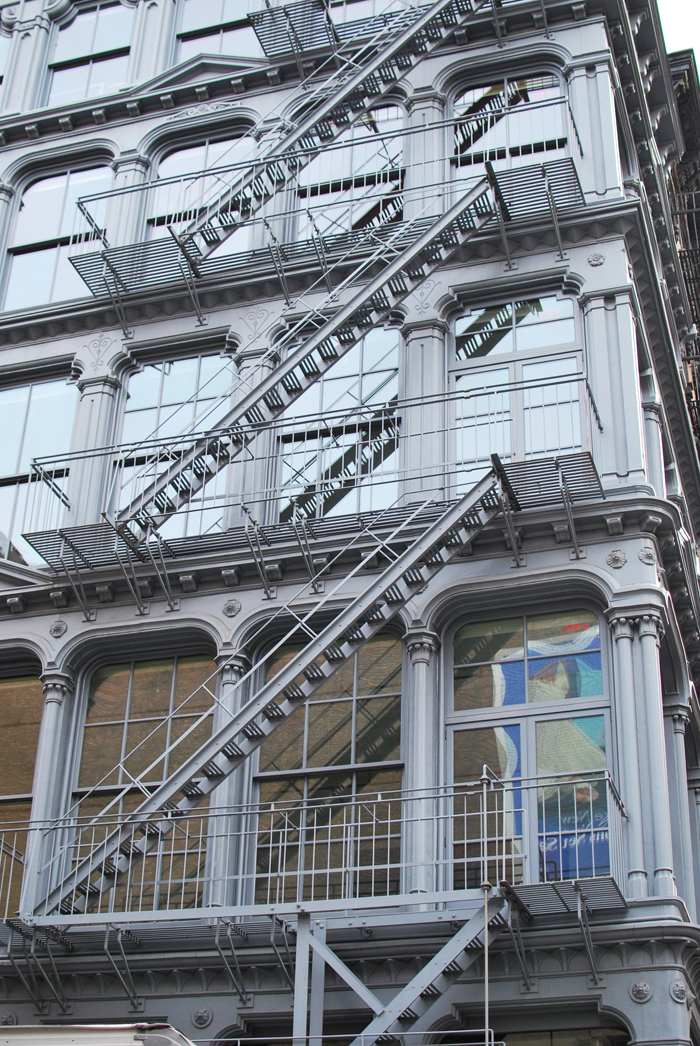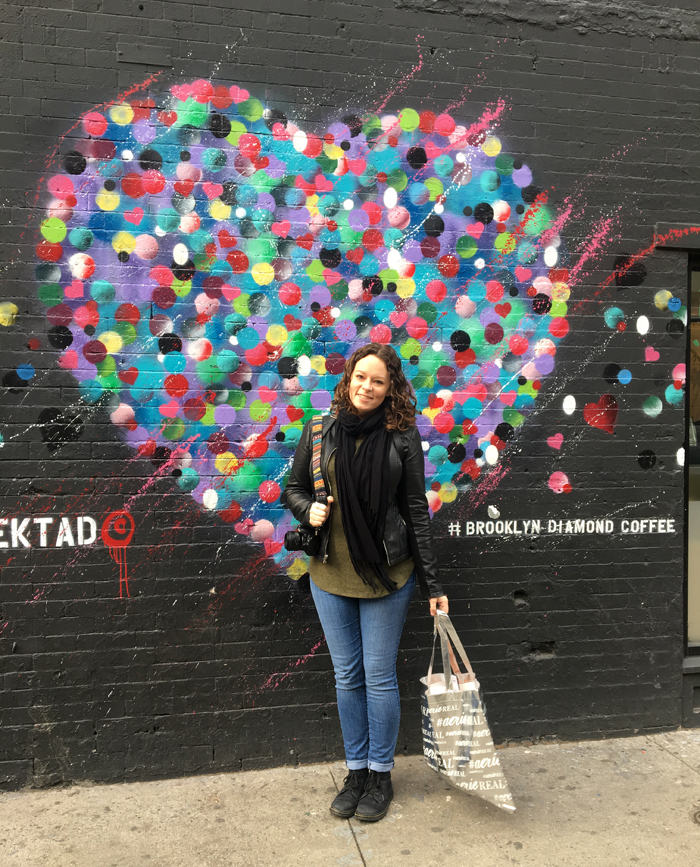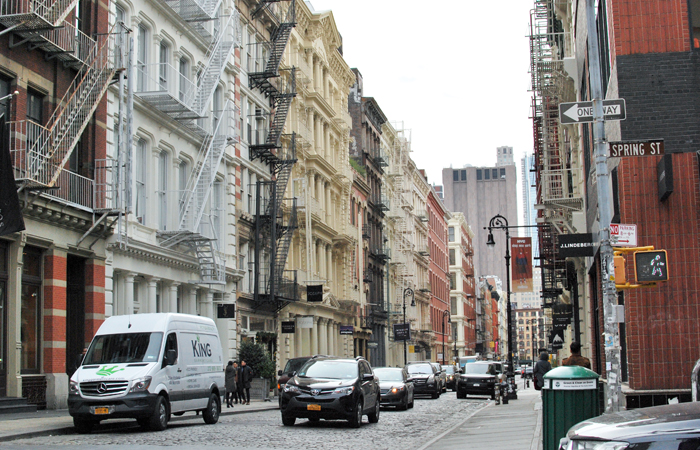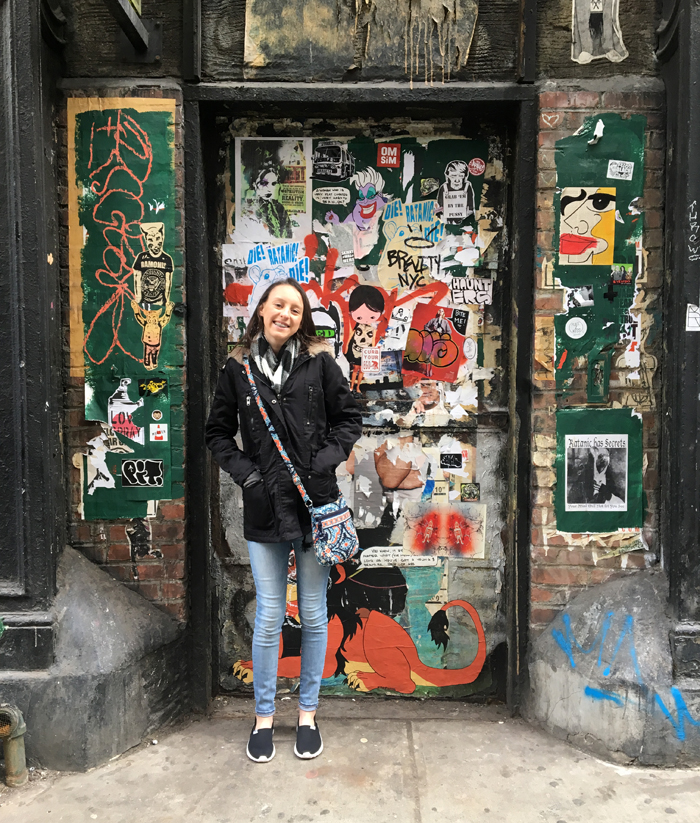 From there it was all about more food. I was on a mission to find black and white cookies and we wanted some more treats for the train. We stopped at the cannoli bar at Eataly and each bought a couple, which were not enough because yummm! I found the cookies soon after and we declared our food hunt a success.
Our trip home took six hours and we watched most of The Marvelous Mrs. Maisel on my tablet, a show with NYC as a character of its own, fitting as we wrapped up our trip. We both highly recommend it.
And that's the end of me recapping this trip for nearly a month. We had such a great time and I'm so glad we have these memories to share. We're both already itching to go on more adventures together.
You can read all of my posts from this trip here.