I declared our second day in New York City as "The Day of Food" before we even left the hotel for the day. After our first crazy night of tourist hot spots, I was looking forward to spending time downtown and in the Village, hopefully eating our way through the day.
We started with bagels from Brooklyn Bagel on 8th between 24th and 25th. The AirBnB we'd stayed in for a week when we first moved to the city was nearby on 24th, so we'd grown attached to daily bagels there quickly. They're so perfectly cooked and the schmear is nearly an inch thick…yum! I haven't found bagels anywhere else that I like as much. I have no photographic evidence of this because I dove in so quickly. No regrets.
Next we headed downtown. We took the A train to Fulton Street station so Dan and Sarah could see the new skeletal Fulton Center on our way to the World Trade Center reflecting pools. Even though we had no intentions to spend a lot of time there or visit the museum, showing Sarah was a must. She was born early in 2000, so she has no recollection of 9/11, which is really weird to think about. We briefly shared our "where we were" stories (she has the same teacher whose classroom I was in that day) and talked about life before (airports, a general sense of security, living in a time when the US wasn't at war.) I realize now that I lived almost exactly half of my life before 9/11 and have lived the other half since, which is strange; was the feeling of life being so different back then simply because I was young and naive, or because things really were that different? Moving on!
We couldn't wander around downtown without visiting Trinity Church or the battery for a glance at Lady Liberty. Somehow we totally missed the Charging Bull and Fearless Girl, which I saw in September with Chelsea.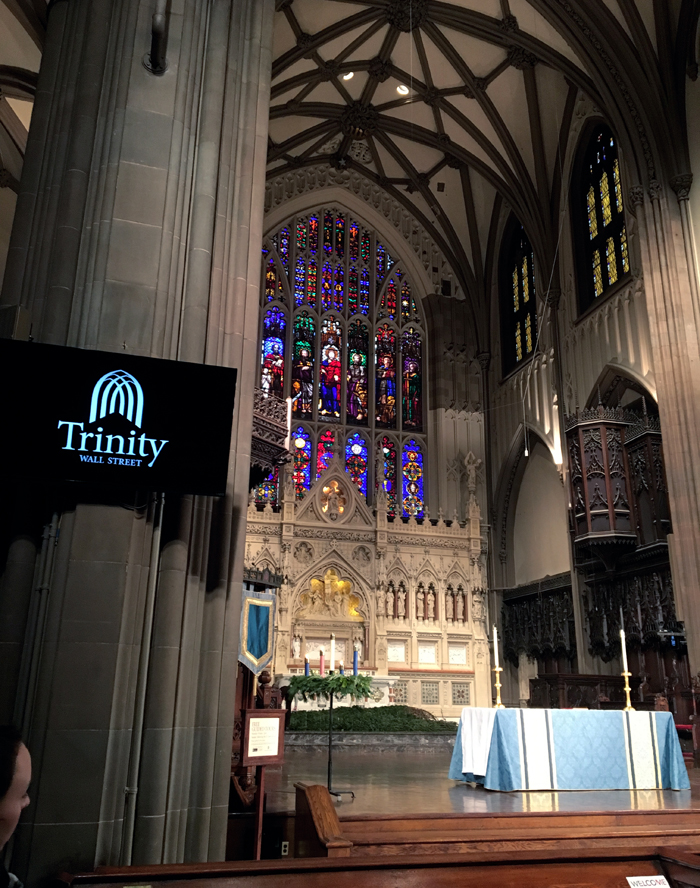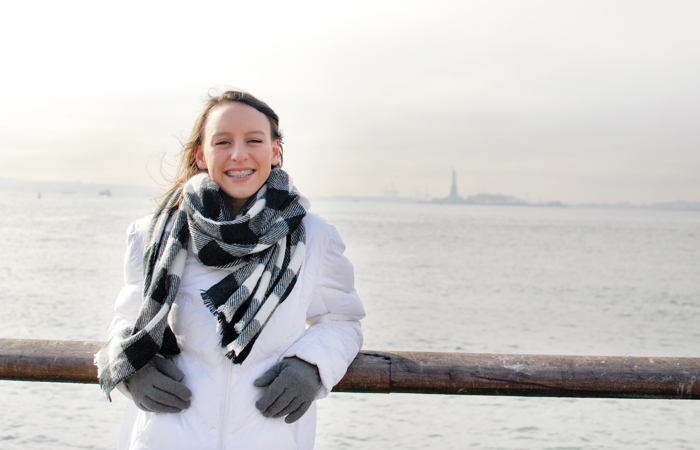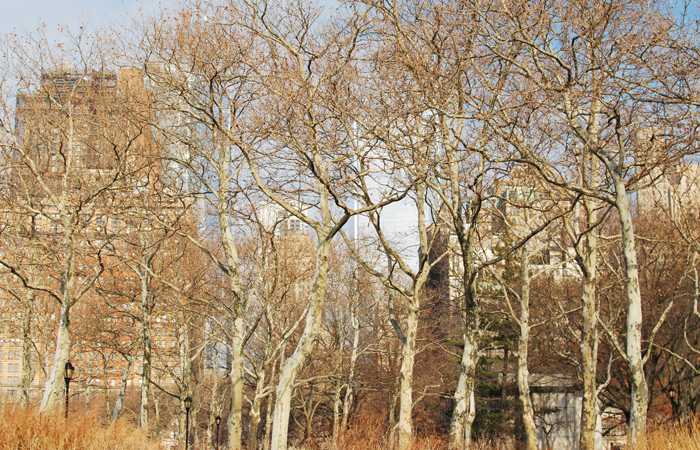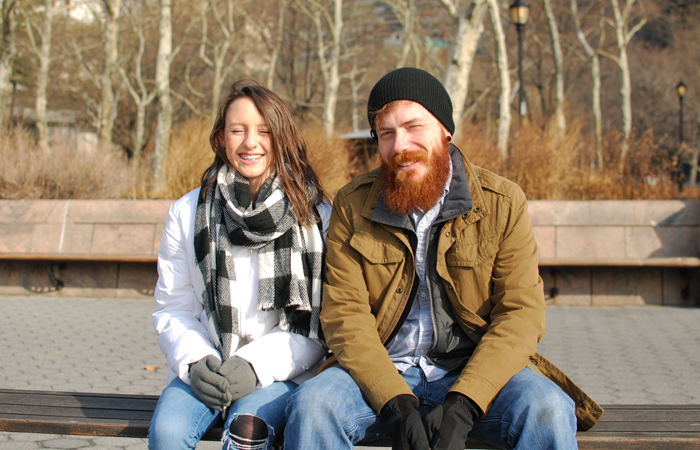 Soon we headed uptown to visit Greenwich Village. We strolled down Bleeker, people watched at Washington Square Park, and shared a sleeve of Belgian fries at Pommes Frites on Macdougal. (Delicious food of the day #2.) From there we wandered through the Christmas Market at Union Square, detoured to visit Strand Bookstore, then headed north again to Madison Square for a stroll through Eataly. Finally we took a break at the hotel, which was thankfully nearby. This little stretch of walking alone was over 2.5 miles; you could say our feet were screaming by this point.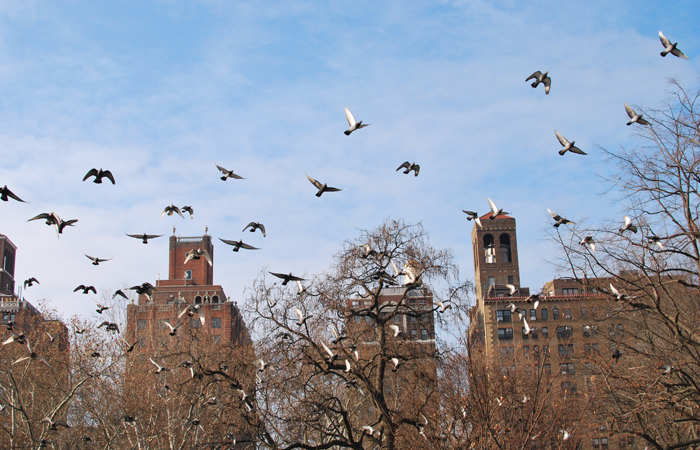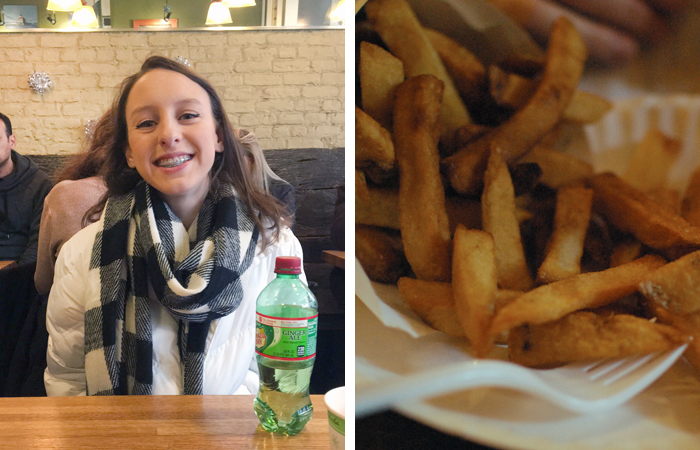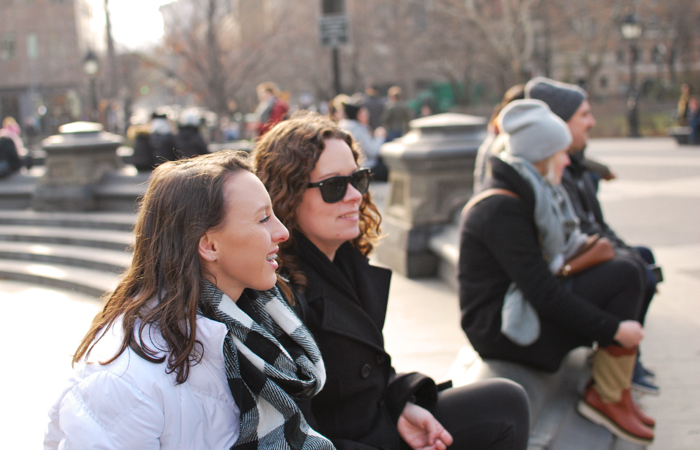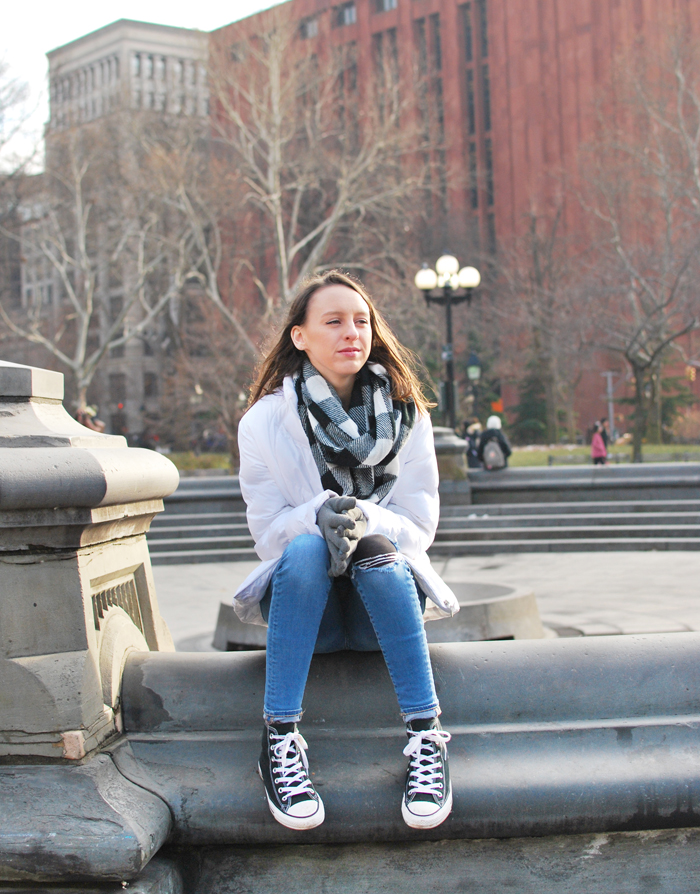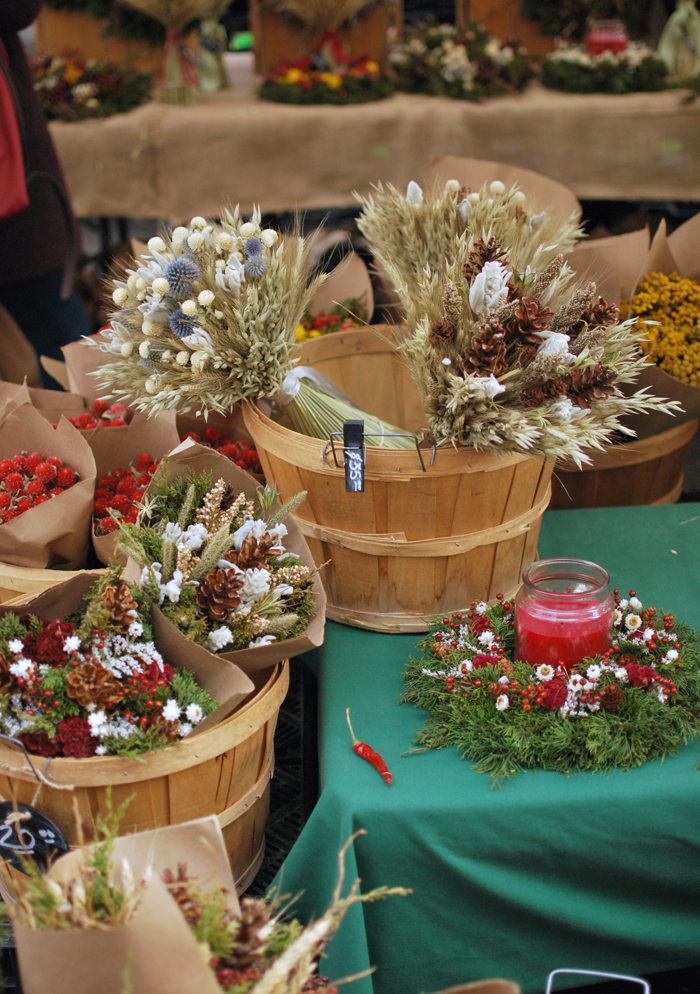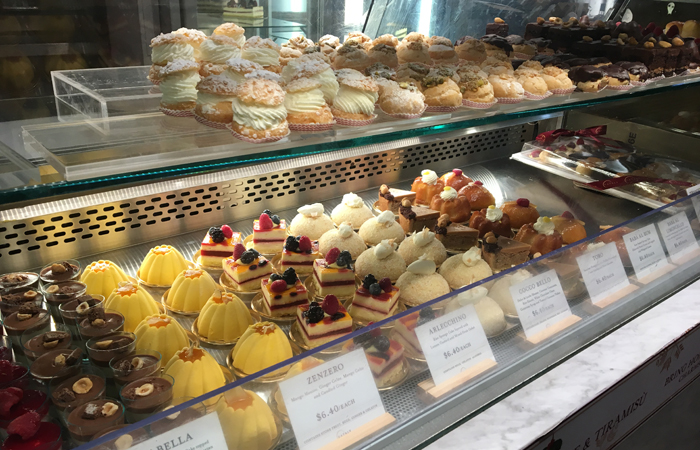 To finish off the Day of Food, we made plans to meet my friend Ada in SoHo at a restaurant Dan had been raving about since he went there on business last autumn: Rubirosa. Some of you may remember my darling friend Ada from when we lived in New York; she was my partner in the darkroom at Parsons and we spent most of every day together while we were in school there. It was great to spend the evening with her and catch up.
One thing we did not do was make reservations at Rubirosa, as we were under the impression that wasn't a thing we could do for some reason or another. Dan said his group had waited nearly two hours for their table when he went, but that it was so worth it. We met Ada and headed to a nearby bar to wait for our call, hoping no one would say anything about Sarah being there. (And they didn't. A bartender made her a fun non-alcoholic cocktail and we all enjoyed being off our feet for a while.)
Our nearly two hour wait for our table at Rubirosa was completely worth it. We shared the parmigiano ricotta ravioli as an appetizer and then shared a large half fresca/half vodka pizza. They're known for their vodka pizza, and with good reason. It was delicious. I could eat an entire pie right now, all by myself. This is a place I'll definitely be visiting again, but next time I'll make reservations before I go.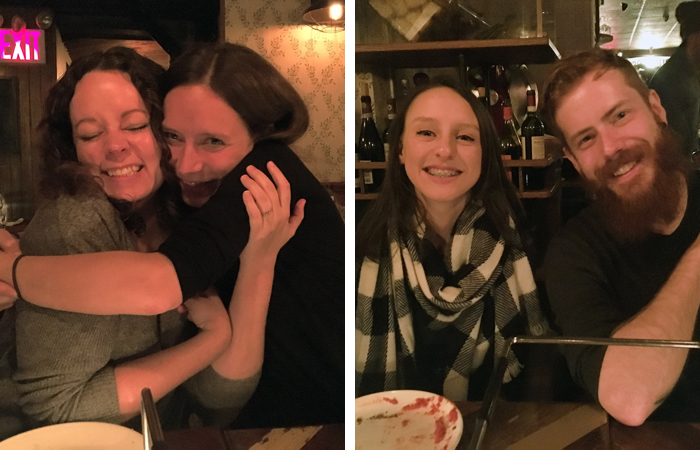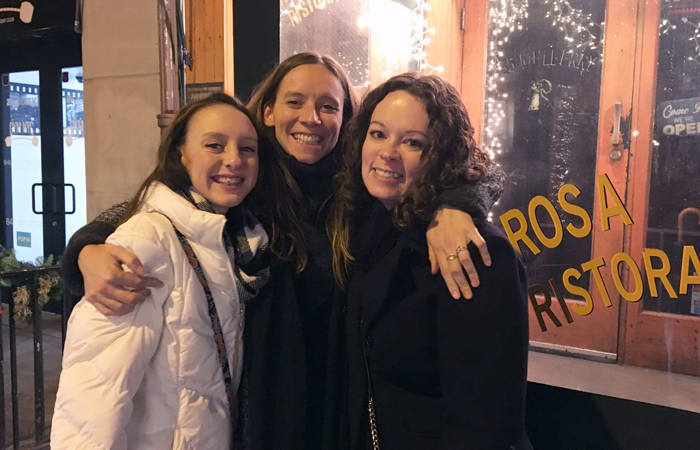 We had another couple of days in the city, but once again, not trying to cram it all into one post. I'll share more soon!