Looking back through photos of my trip to New York in December makes me want to plan another trip there ASAP! I had been looking forward to our time there for months, finally having convinced my cousin to let me take her oldest daughter Sarah with me to the city for the first time. Sarah will be graduating in the spring and heading to college in the fall, so I wanted to take advantage of her having some free time right now and share this experience with her.
Daniel, Sarah and I took a Sunday morning train from Richmond to Manhattan and while Dan returned to Richmond that Tuesday (to save some vacation time for the holidays), Sarah and I stayed for one more night and returned on Wednesday. If it hadn't been the week before Christmas we might have stayed longer. Maybe next time.
You know how sometimes when you look forward to something for a long time it can end up flying by and feeling like it almost never happened? That didn't happen to me on this trip, which I'm so grateful for; I savored every moment and really enjoyed our time there. I think Sarah really loved it too.
I remember the first time I laid eyes on New York City and how it made me feel. Both Sarah and I grew up in the same small town in Southside Virginia, in a county with only one high school and no stop lights. It is the complete opposite of NYC in every single way, which makes a trip to the city even more exciting your first time there.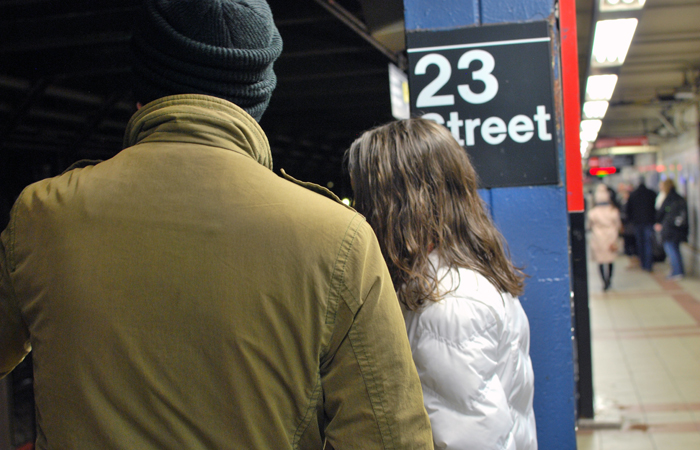 We thought the best way to spend the first evening in the city was to just throw Sarah head-first into the middle of everything. After arriving at Penn Station and checking into our hotel in Chelsea, we took off to the chaos of Times Square. It is by far the most overwhelming spot on the entire island, from the insane crowds to being surrounded by so many high-rises and bright lights. While we went out of our way to avoid TS when living just blocks away in Hell's Kitchen, you have to admit there's a big magic to it the first time you see it.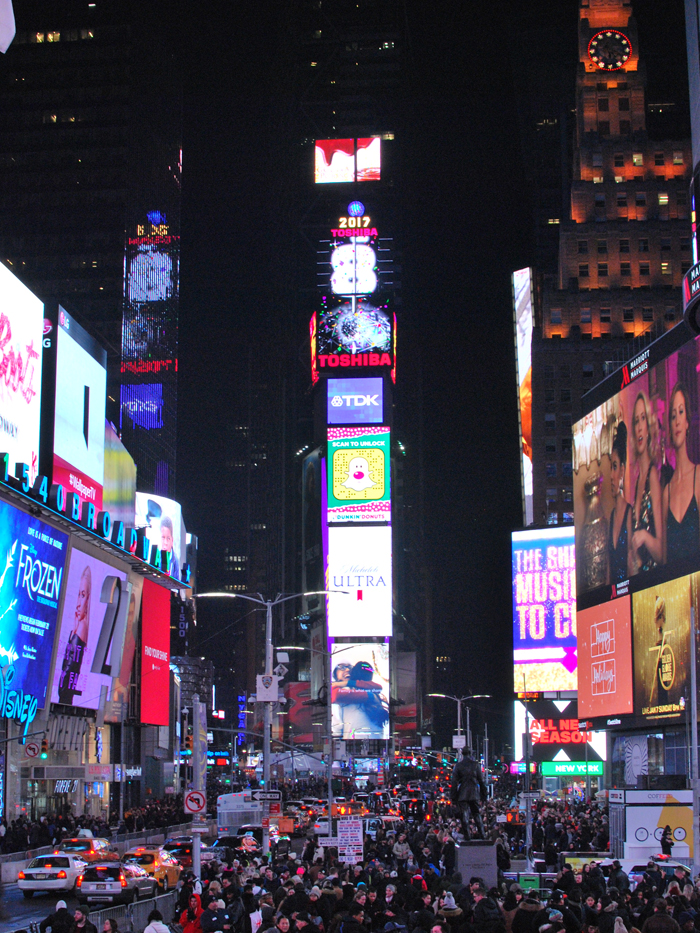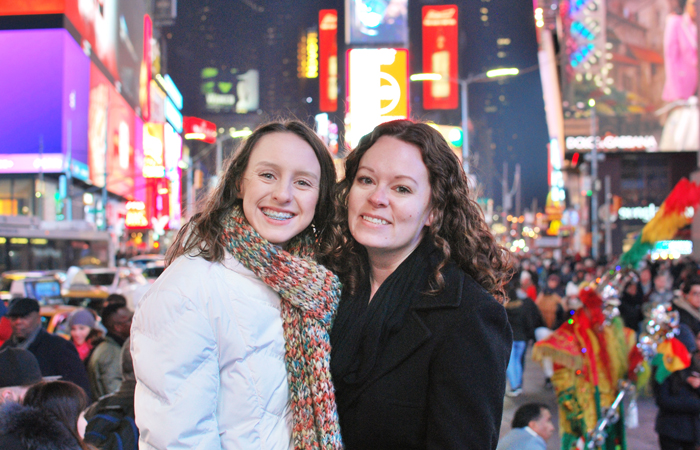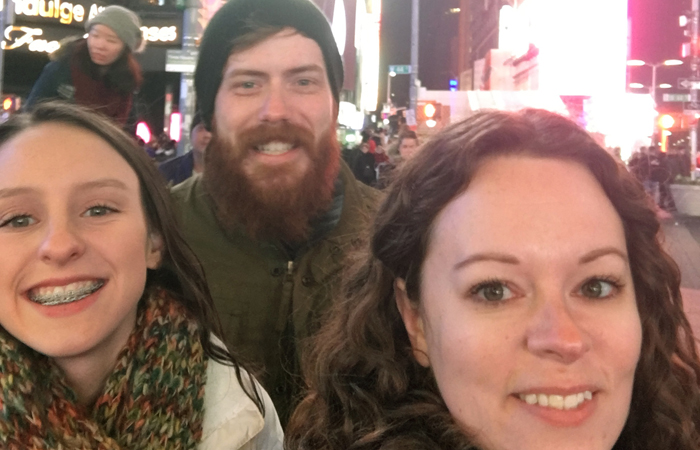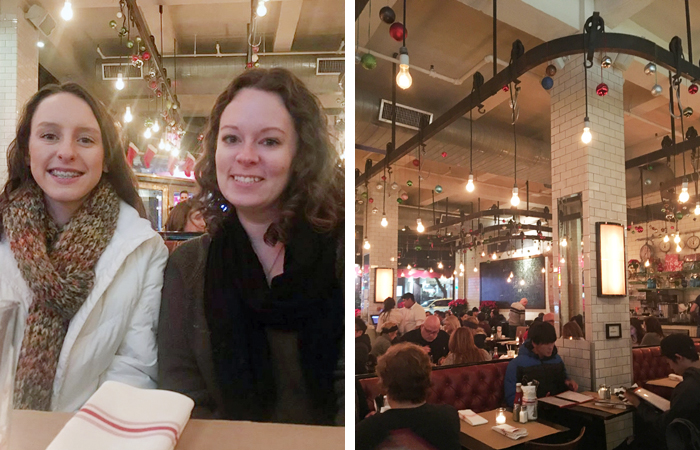 We made our way over to 9th Ave and the huge selection of tasty restaurants that make up Hell's Kitchen in search of dinner. Dan and I especially loved feeling "back at home" there, pointing out our favorite dinner spots and remembering the feeling of meeting up someplace after work before heading to our minuscule studio for the night. That night, we had a great dinner at 5 Napkin Burger before heading across town to Rockefeller Center. Like I said, we threw her in head-first.
I had been to see the Rockefeller tree during other visits, but never at night. There were people having to direct foot traffic and I'd never felt so claustrophobic. (A close second goes to the time we were stuck in a literal people-jam at Disneyland and they had to bring out cast members to get things moving again. Ridic.) Besides the tree and iceskating beneath, Saks 5th Avenue had an incredible light show on their storefront that nearly everyone stopped to look up at; the entirety of Rock Center was an absolute madhouse. We made our way through the crowds and into 30 Rock to cash in our tickets to Top of the Rock.
Related Post: Which is Better, the Empire State Building or Top of the Rock?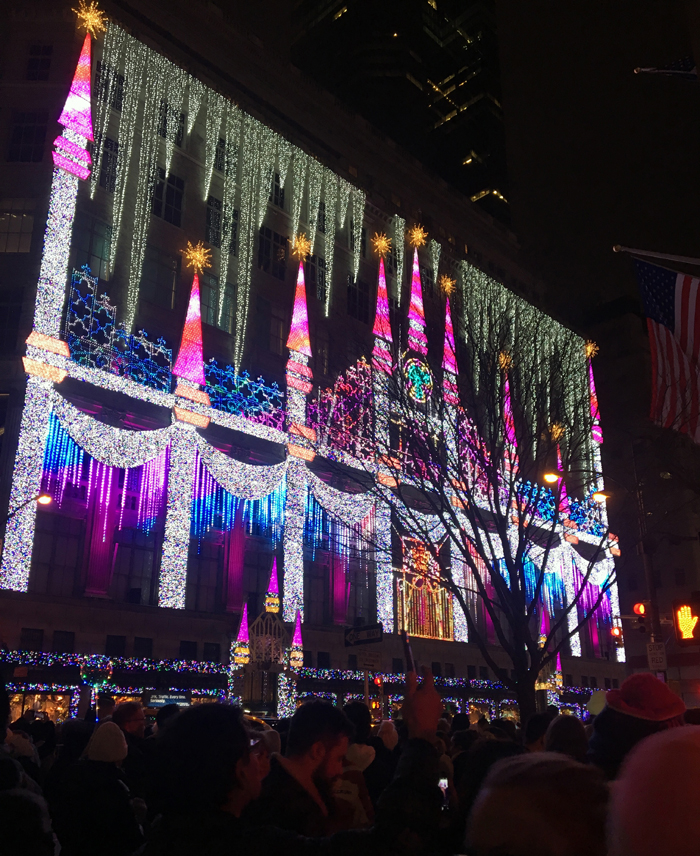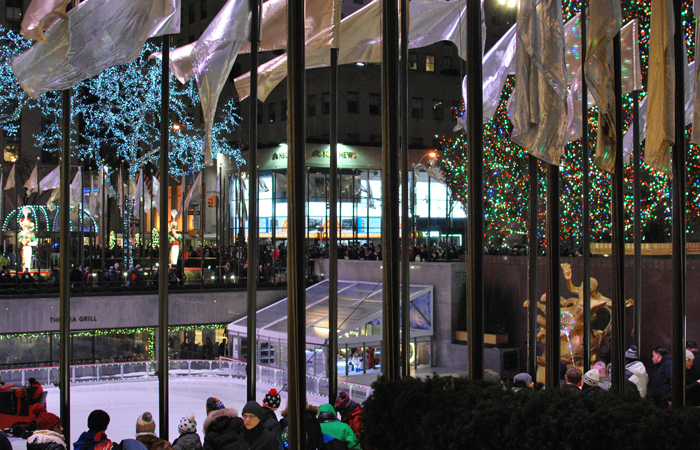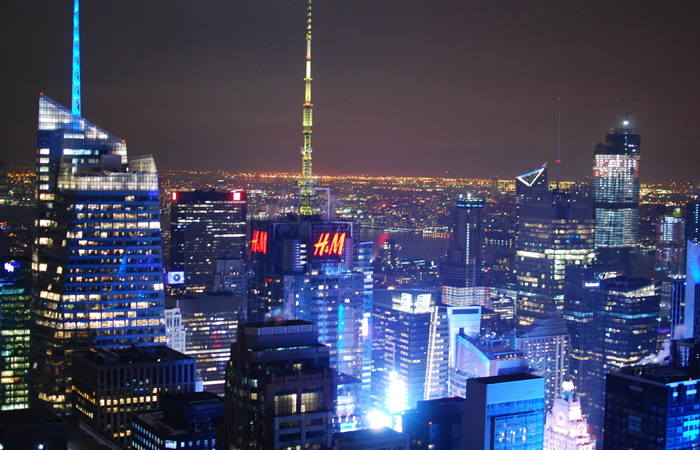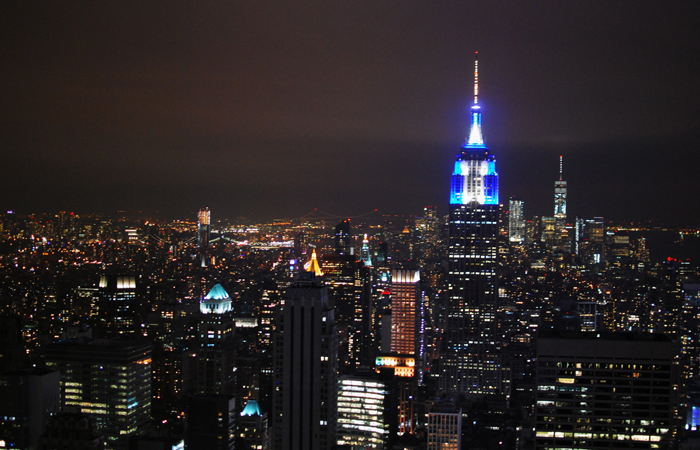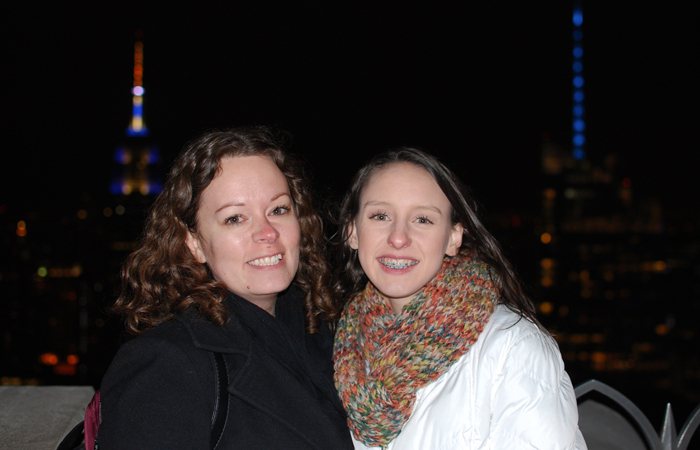 After freezing for a while on the observation deck, we were ready for warmth and a good night's sleep. I wish I could say we stayed at some fun boutique hotel unique to the city, but I found an unbelievable deal at a Holiday Inn on 26th Street and couldn't resist. It was perfectly located and I looked at the cost difference as an excuse to splurge on meals. It helps that we were on a high floor and had an incredible view of the Empire State Building and Chrysler Building.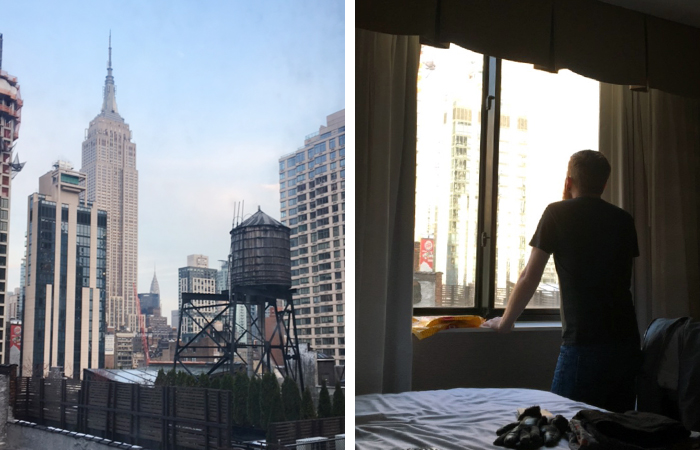 I wanted to do as much of the touristy stuff as we could our first night so we could take the next few days at a slower pace, which we successfully did, though my feet couldn't tell the difference.