Two thousand eighteen! It's off to a great start. I've loved reading everyone's 2017 recaps and seeing their holiday photos. I'm finally feeling like life has settled back down enough to come back to this space, dig through all of my photos, and recap the last few weeks of my life.
My trip to New York with Sarah was an absolute blast! I have barely had time to go through and edit those photos, but I will soon. I have some fun stories to share too, like our spontaneous night out seeing the Rockettes, or that time I tripped and almost died walking down the sidewalk. (My elbow still hurts.) Stories, photos, and food recs soon, promise!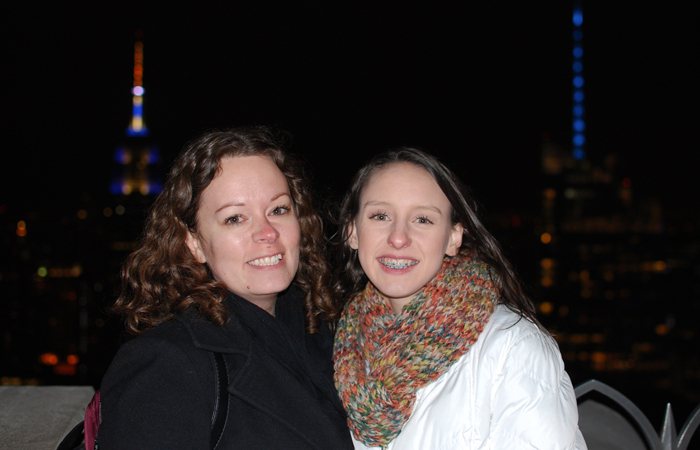 Christmas this year was better than I could have wished for. I was worried that Christmas would be a repeat of the chaos and busyness of this past Thanksgiving but it ended up being very laid back. It truly felt like we had all the time in the world to simply enjoy the presence of our family members and friends, which is what the priority should be during the holidays.
We had five Christmases this year. First, I hosted brunch at our home in Richmond for my immediate family. Daniel made biscuits from scratch and I loaded up a cheese board and made mimosas. It was a nice, quiet time with my parents, brother, and sister-in-law. Second, my parents hosted a Christmas Eve get-together with some of their friends, kids included, and we all played at least six rounds of White Elephant Dirty Santa, where gifts ranged from a $5 bottle of wine to a four pack of toilet paper. We then spent Christmas brunch with my entire family (3), Christmas dinner with Dan's immediate family (4), and then one more Christmas dinner the following night with Dan's entire family (5). Whew.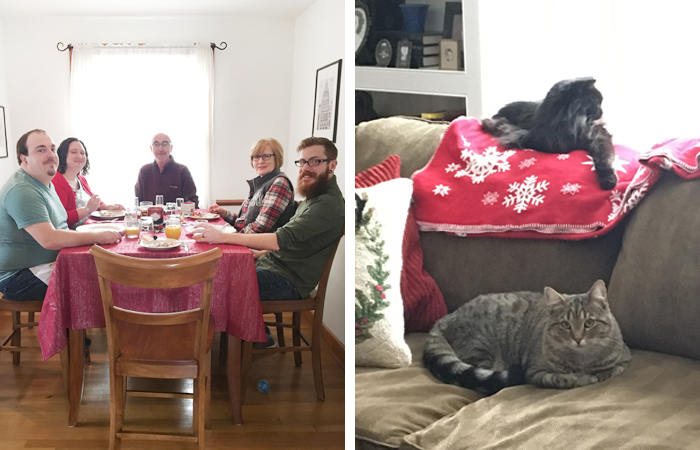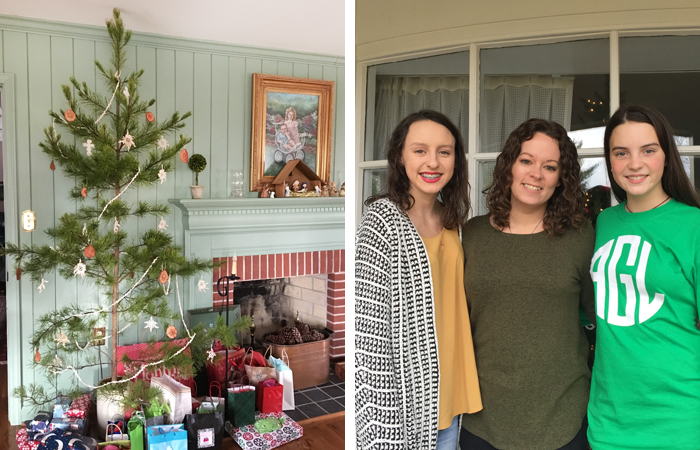 (above) This year's crazy tree. In recent years, my parents argue over getting a real tree vs a fake one until it's almost too late. My mom ends up getting frustrated and just going into the woods and chopping something manageable down. You should have seen 2014's tree.
Luckily, Dan found out at the last minute that his job was okay with him working remotely from Roanoke for a few days during the week between Christmas and New Years, saving us from six hours of driving back and forth for only three days of work in between. That alone dropped my stress rate from a 7 to a 3.
I was able to spend some of those days hanging out with Chelsea, who was visiting her parents from New Jersey. (I sure did see a lot of her these past few months, considering she lives several states away.) We checked out new restaurants and shops downtown, visited the Taubman, and shopped a little.
Later Chels and I grabbed a pizza and headed to Jared's, where he and Dan were making a lot of noise in his studio. (He's a music producer.) I mentioned that Dan's cousins Ian and Nicholas would love to see his setup, so we were invited to bring them over the next night to play around. They loved it.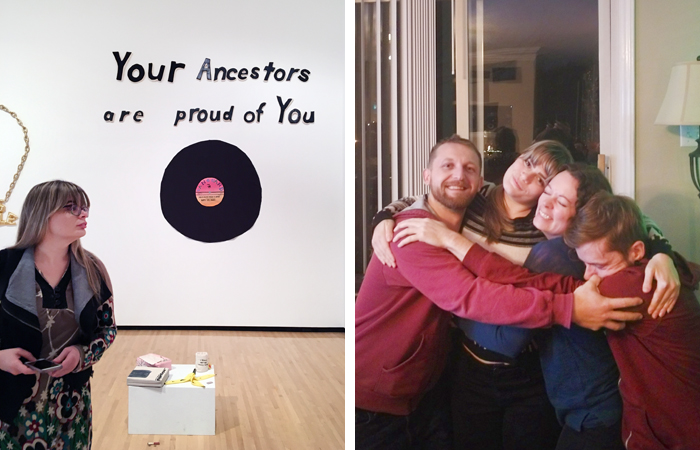 This was the third New Year's Eve in a row where a group of us got together for dinner at Macado's and closed out the night with a late showing of the newest Star Wars film. The movie was over around 12:15am and we were in bed asleep by 1am. That's my kind of New Year's celebration.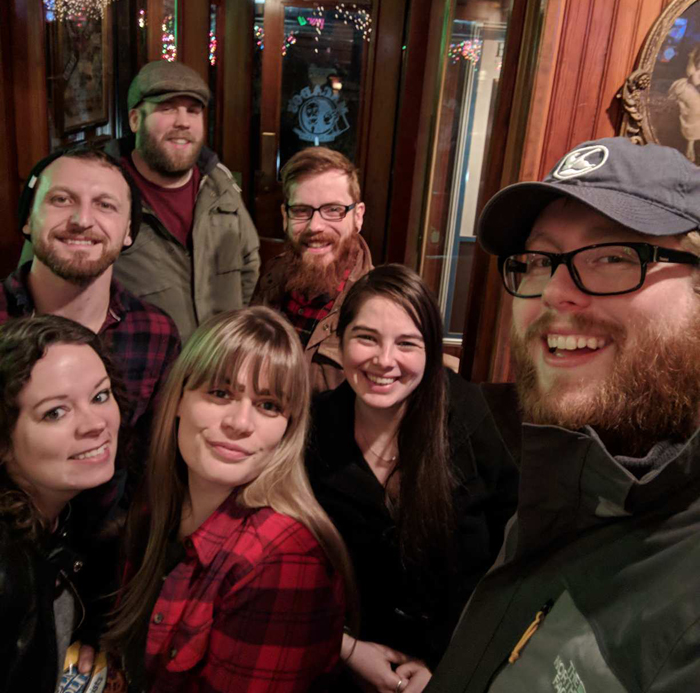 Pleased with our laid back holiday and relieved to return home to our own bed, Dan and I were disappointed to walk into a freezing cold house on January 1st. We brought a space heater and Rory into our bedroom, closed the door, and bundled up in our electric blanket. Our house never got above 60˚F for three days, which was better than the 55˚ it was when we first walked in. The heating guy finally realized it was because when our new heat pump was installed in September, they failed to install a thermostat that worked with heat pumps. Uhhh…okay. Glad to say we are now warm in our own home, though we both have horrible colds and can't stop sneezing nonstop.
We spent the weekend watching the original three Star Wars movies, eating at our favorite Indian restaurant in Carytown, and trying not to freeze. I'd say it was a perfect way to spend a couple of slow days after such an action-packed few weeks toward the end of last year.