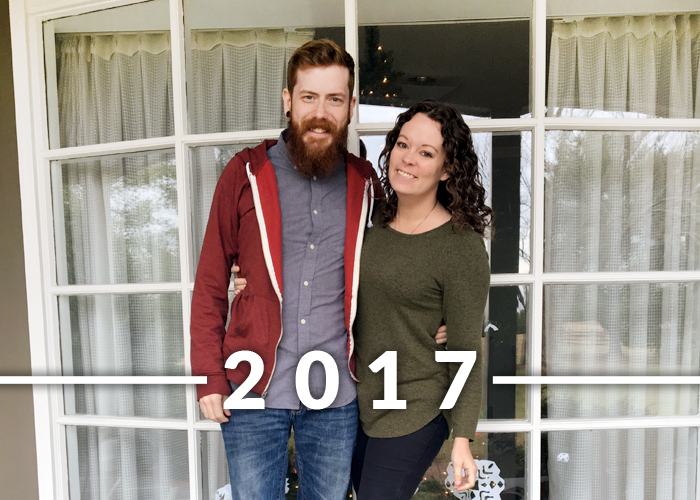 It's that time of year! I'm looking back over everything that has happened in life this year and reliving it all, both the good and the bad. Overall 2017 was sort of a difficult year, but it was also rather low-key, in the best ways. I love that our priorities have shifted and we've spent so much time with our friends and family this year, but I hope that 2018 will be more uplifting and exciting. I certainly have my fingers crossed for a few exciting things that could happen!
The Year in Numbers:
I read 29 books this year, which surpassed my Goodreads Reading Challenge. You can read all of my book reviews here.
I went to 6 concerts this year, seeing the following bands: Circa Survive (twice this year, which brings me to 5 times), Citizen, mewithoutYou, Chon (again), Dance Gavin Dance, Vasudeva, Bonobo, Chrome Sparks, The Maine (4th time), The Mowgli's, Beach Weather, The Reign of Kindo, Stolas, Captive. *bold indicates headlining
I spent almost half of my weekends out of town (24/52), though we stayed busy or hosted friends during most of our weekends in Richmond.
I visited 6 fun places, besides Richmond and our hometowns: Washington DC, Virginia Beach, the Outer Banks, Williamsburg (VA), Manasquan, and New York City (2x).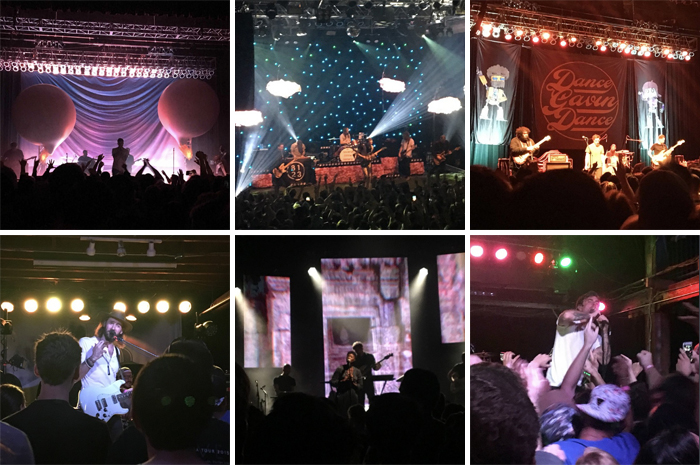 My Top 10 Moments of 2017
1 | Taking Sarah to NYC | I'm not sure when the idea starting coming to me, but whenever I would travel and do or see something really fun I would think to myself, "Sarah and Amy would love this!" I have loved being able to spend more time with my cousins since moving back to the east coast, especially the weekends they've visited us in Richmond, but taking them new places and sharing new experiences with them has been one of my favorite things. Taking them both to NYC has been at the top of my bucket list for years, and while I will have to wait until Amy is a little older to take her, taking Sarah a few weeks ago was definitely one of the highlights of my year!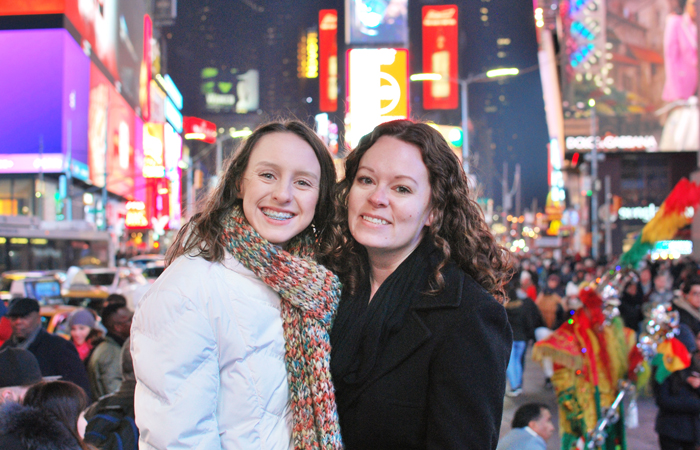 2 | The Good Times Crew Cabin Party Weekend | Nothing brings me quite as much joy as spending time with our friends, and we were able to do that so many times this year. The fifth annual Cabin Party weekend was especially exciting, with Chelsea coming from New Jersey and John and Nicole coming from South Carolina. The only way it could have been better would have been to have Diana, Dana, and Davy there with us as well.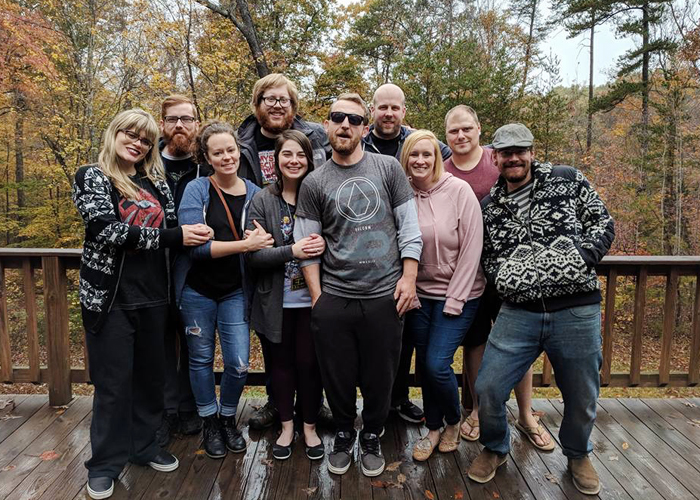 3 | Diana's Visit | For those of you who don't know, my BFF is Dutch and lives all the way in Holland. Though I had surgery only 48 hours prior to their arrival, having Diana, Robbert, and Luca visit us in March was wonderful. I tried my best to be a good tour guide as we made our way around Richmond, south to Roanoke, and around through my hometown, and despite the slow-going nature of the trip, we enjoyed simply spending time together.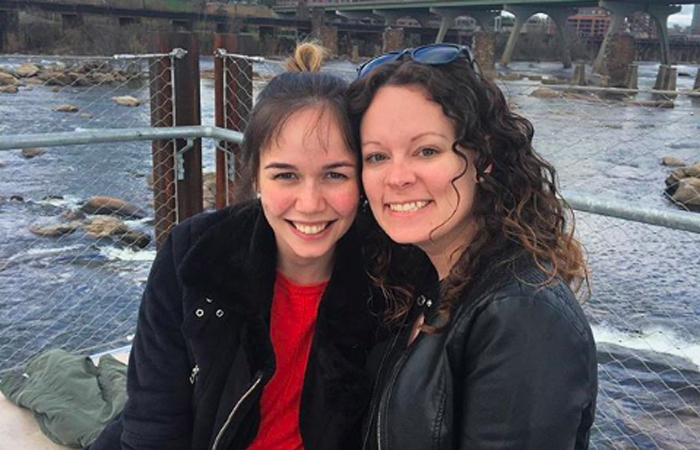 4 | The Fourth of July | July 4th isn't one of my favorite holidays typically, but this year's casual get-together at Tom and Janel's home in Roanoke turned into a big reunion of friends, including our friend Caleb who was down from Michigan. We ate great good, caught up, and ended up swimming in the Roanoke River (which, in hindsight, eww.) It was one of those times where I could look around me and just beam with happiness, surrounded by "my people."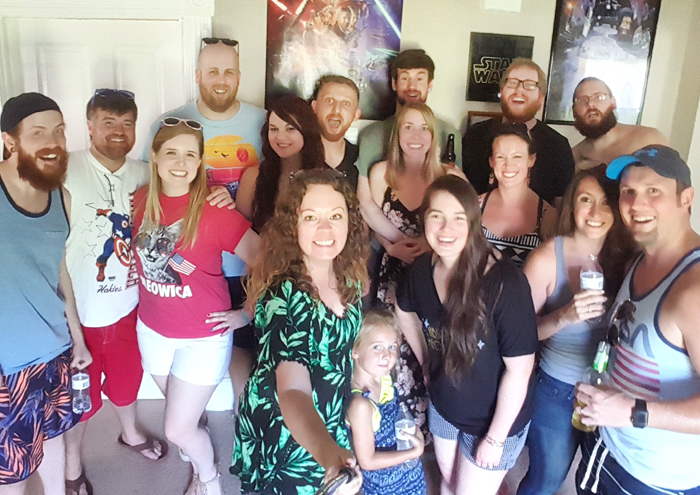 5 | Celebrating 10 Years with Daniel | While we've only been married seven (and a half) years now, we celebrated spending ten years together in June. That feels like more of a milestone, in a way, because I can't discount the first incredible, fun, foundational years we spent together before we said "I do."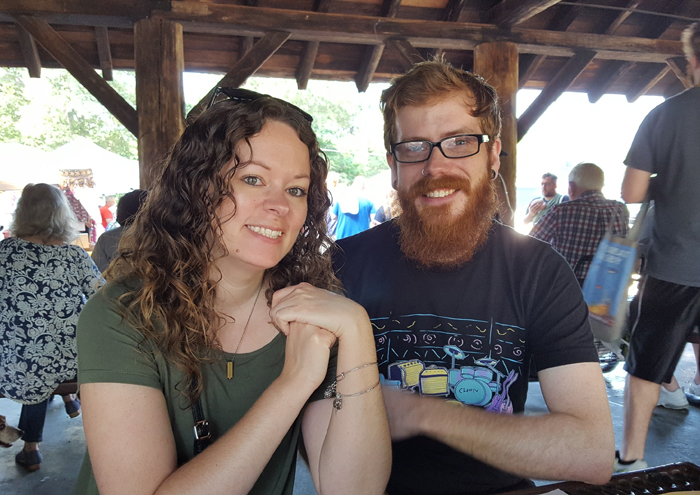 6 | Visiting Chelsea | After last year's Girl's Weekend with Chels in Philadelphia, we made a pact to spend at least one weekend together somewhere fun each year. While we weren't able to meet in another city, I was able to visit her in her new home of Manasquan, New Jersey, meet some of her new friends, and we spent a day in Manhattan.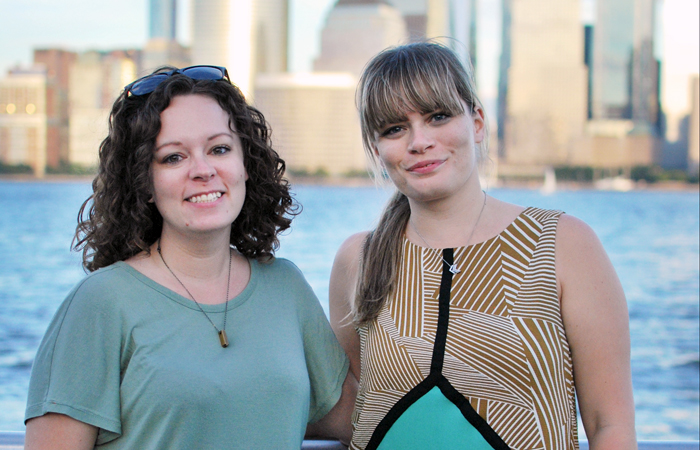 7 | Hosting Visitors | Some of my favorite weekends this year were when friends came to stay with us and we got to show them around Richmond. Tom and Janel came up for three weekends of exhibits, exploring, and being shown around Richmond's great food scene. Jared came with them one of those weekends and we headed to Busch Gardens. Chelsea and her friend Jessica got a mini tour when they came down early for the Cabin Party. My brother and sister-in-law came for a barbecue festival. Di and Robbert, of course. Dan's parents visited us for the first time one weekend in August. And then our friends John and Nicole (and their two precious daughters) went the wrong long way back to South Carolina after a celebration in Roanoke and stayed for a few days. My friends Tara and Matt stopped through for a night on their way to Denver after two years in Malawi. We even hosted teenaged cousins from both sides of the family. Having a full house and playing tour guide is a blast.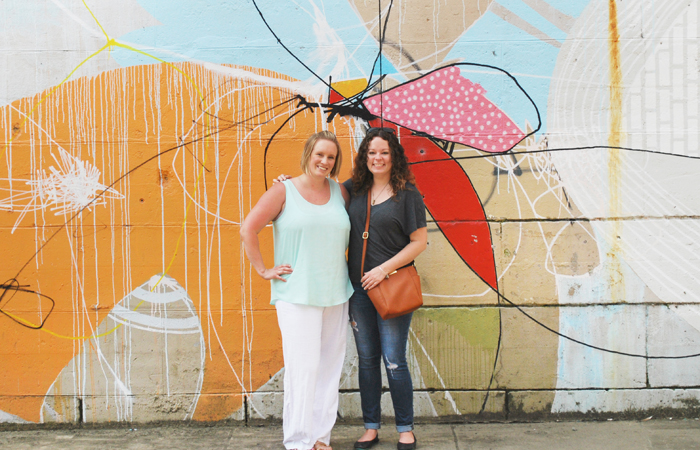 8 | Celebrations in Roanoke | We had a streak last spring where we were in Roanoke every other weekend for different celebrations (and hosting friends here in between). We danced the night away (both for fun and to keep ourselves from freezing) at our friend Maggie's wedding. I co-hosted a tropical-themed bridal shower for Dana a couple of weekends later. Then we were back again for Dana and Davy's pool-party wedding. Basically, friends non-stop/what I live for.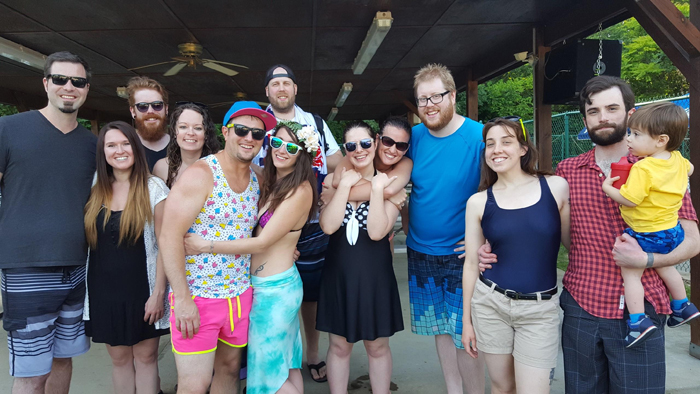 9 | Finding Out I Was Pregnant | Spoiler alert: this story doesn't have a happy ending, but this brief joy in March brought Daniel and I both a renewed hope in our dreams of starting a family. Part of me hates to add it as a "highlight" of my year, but so much of our year revolved around this that I can't leave it out. This year has been tough, but months later I'm able to look back on that moment and remember the way we felt, despite our grief.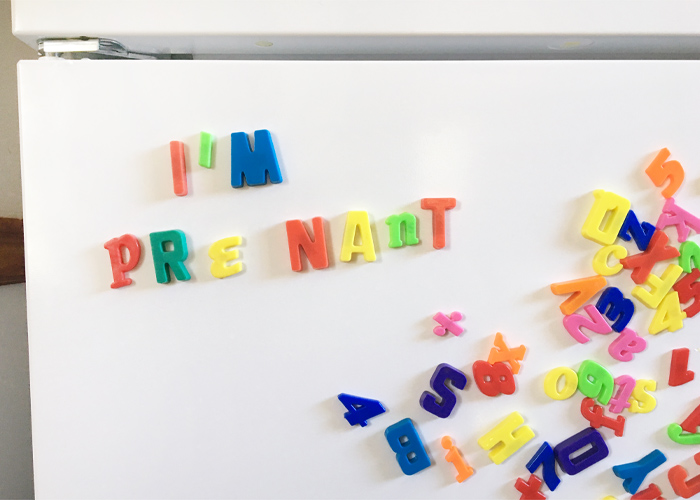 10 | A Ton of Family Time | Our weekends in either hometown were wonderful this year and it has been so nice being only a couple of hours from each of our families. We've been able to make it to birthday parties, softball games, and other small get-togethers, a fact I hold so dear after missing out on those things for years. We also just had one of the best Christmases in years; we had five different get-togethers in three cities over the course of five days, but I wouldn't have changed a thing. Despite sounding chaotic, it was the most laid back holiday we've had in the longest time. I'm so thankful for all of the wonderful people in our lives we get to call ours.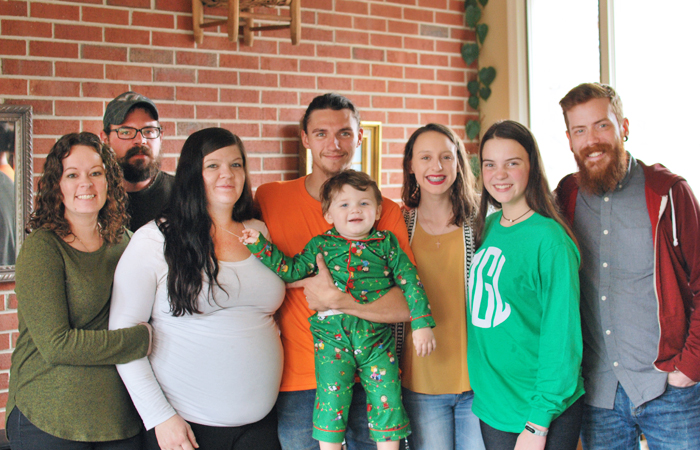 A Few Notes on…
Richmond | We've lived in Richmond for almost two entire years (on Jan 8th), which sounds like so much longer than it feels like we've been here. Just a few more months and we'll have lived here longer than we lived in California. Not that we had some great plan when we came here, but we didn't think we'd still be here by this point. (In fact, in last year's review I talked about how we'd probably move to Roanoke this August, which didn't happen for multiple reasons.) Richmond is full of great art, food, and events, and so many great bands stop through on tour, so life here is pretty great. We may not want to buy a house and totally settle down here, but it's a nice spot to land for a while. Will we still be here this time next year? Only time will tell. I'm done trying to predict the future.
Next Year | It's unlike myself, but we don't have any major things planned for next year (so far). I'd love to head out to California to see G-Ma and Bill because somehow two years flew by since we were there and we miss them (and California in general) terribly. That trip would hopefully include a detour to visit Dan's grandfather in Texas. We also have refunded credit with Allegiant Airlines from our hurricane-cancelled trip to New Orleans in October, which we are supposed to use by the end of June…so we'll see how we end up using that. Right now, the only major celebration we have coming up this year is Sarah's graduation; no weddings, bridal showers, or baby showers in our immediate future (that we know of). We don't even have any concert tickets for upcoming shows, –gasp!– It looks like 2018 might be a quiet year, but I'm sure we'll find ways to fill it up!
Blog Friends | Dear blog friends, I'm raising a glass of something bubbly to you! Thank you guys for sticking around, sharing your lives with me online (through your posts and social media,) and making me feel like you're interested in mine as well. I truly feel like I have a friend in so many of you, even if we don't know each other in real life. I realized this year that even though we've moved a lot and may not have a lot of consistency in our lives, the friends I have online have always been there no matter where I am or where they are in the world. That's a fun thing to hold onto! I'm sending you all my virtual hugs and love across the wires.
Love,
Em