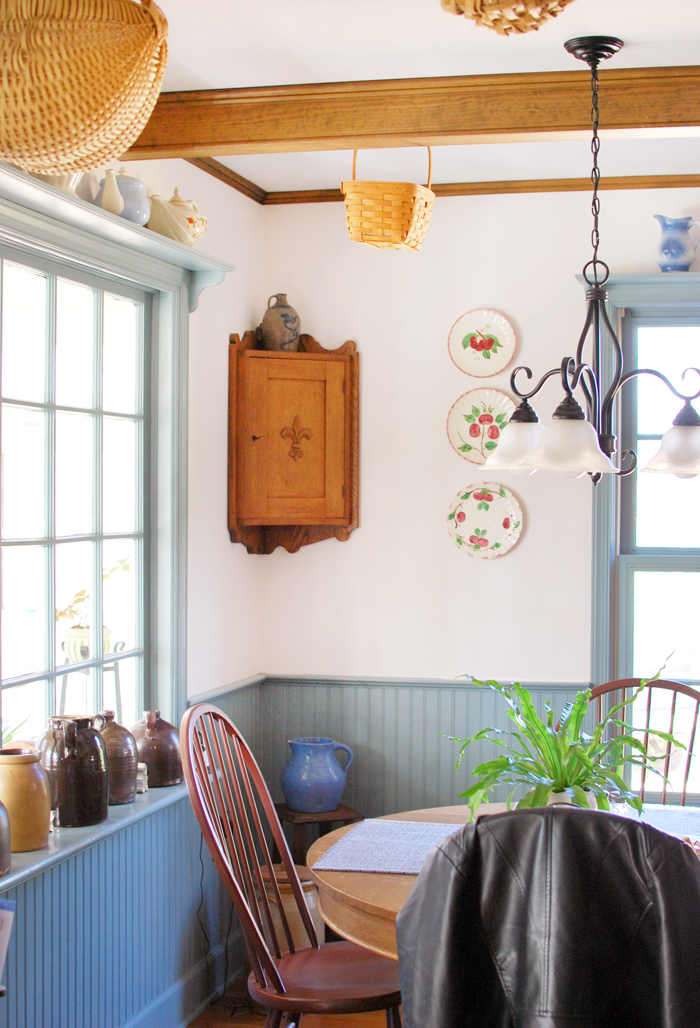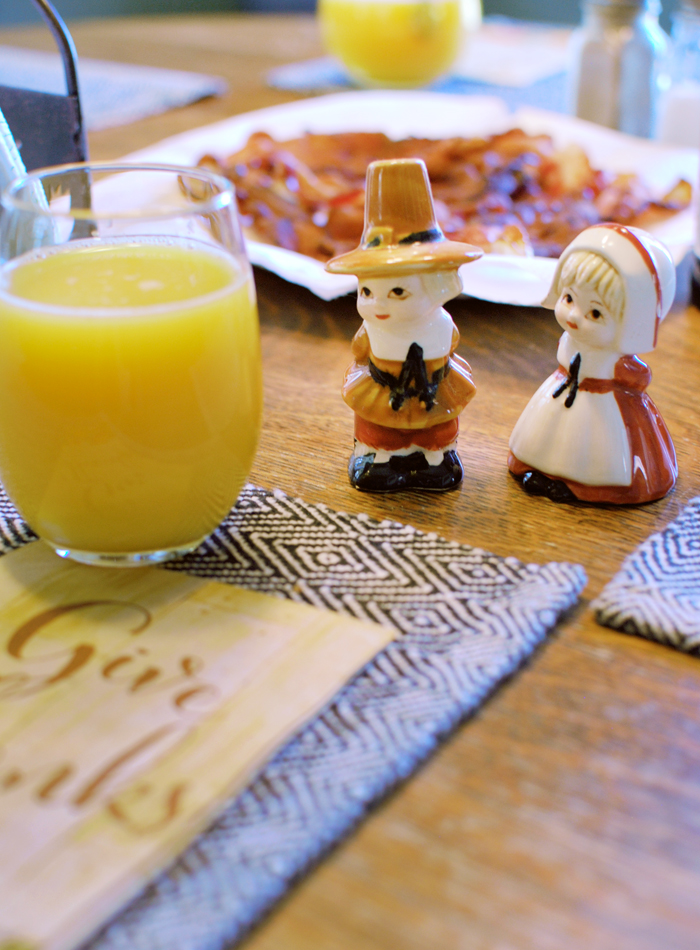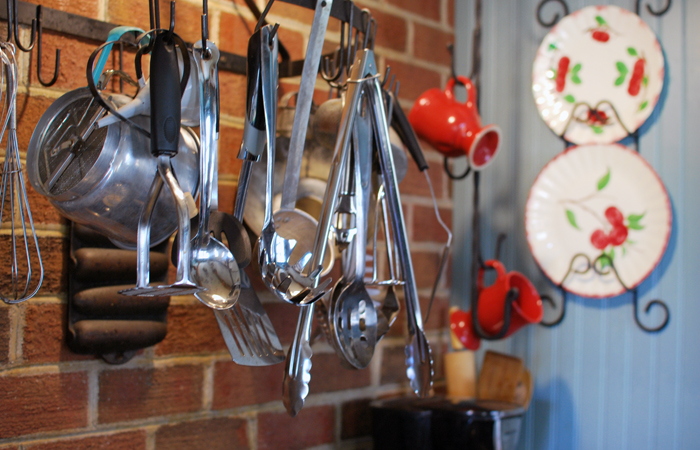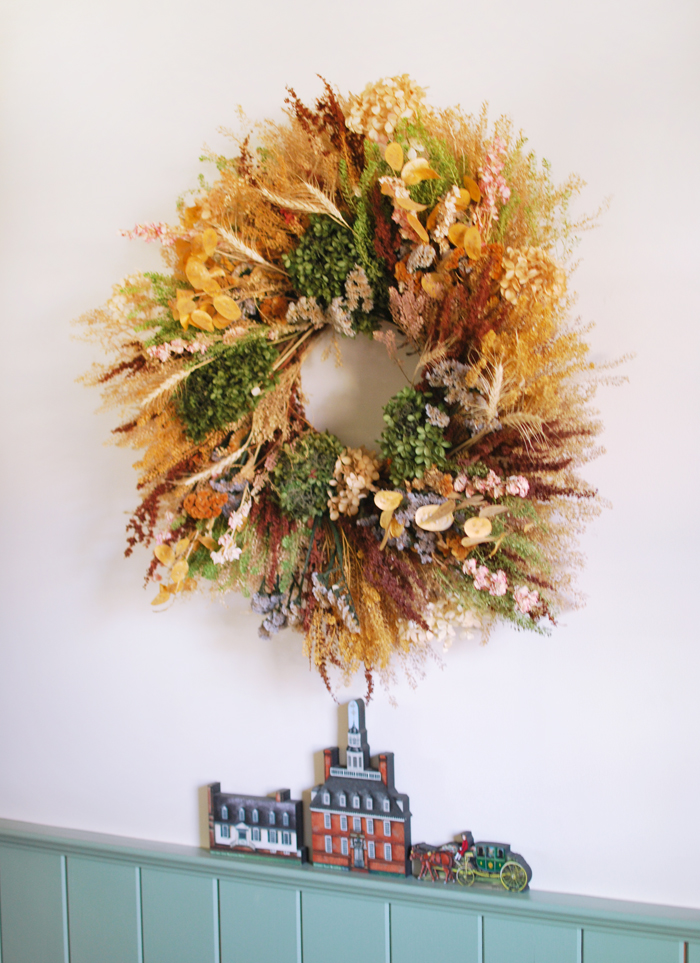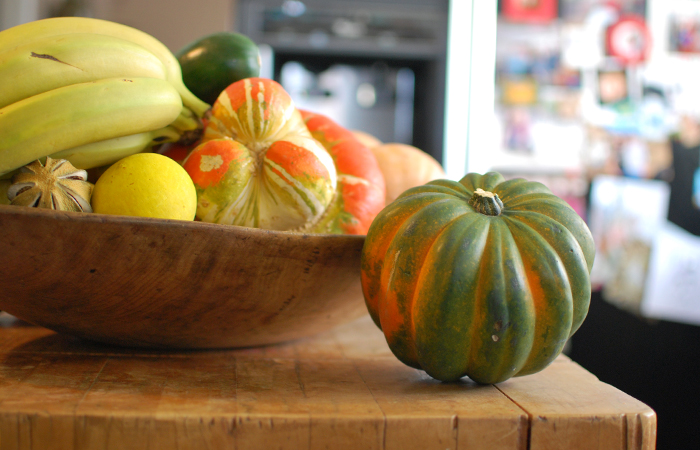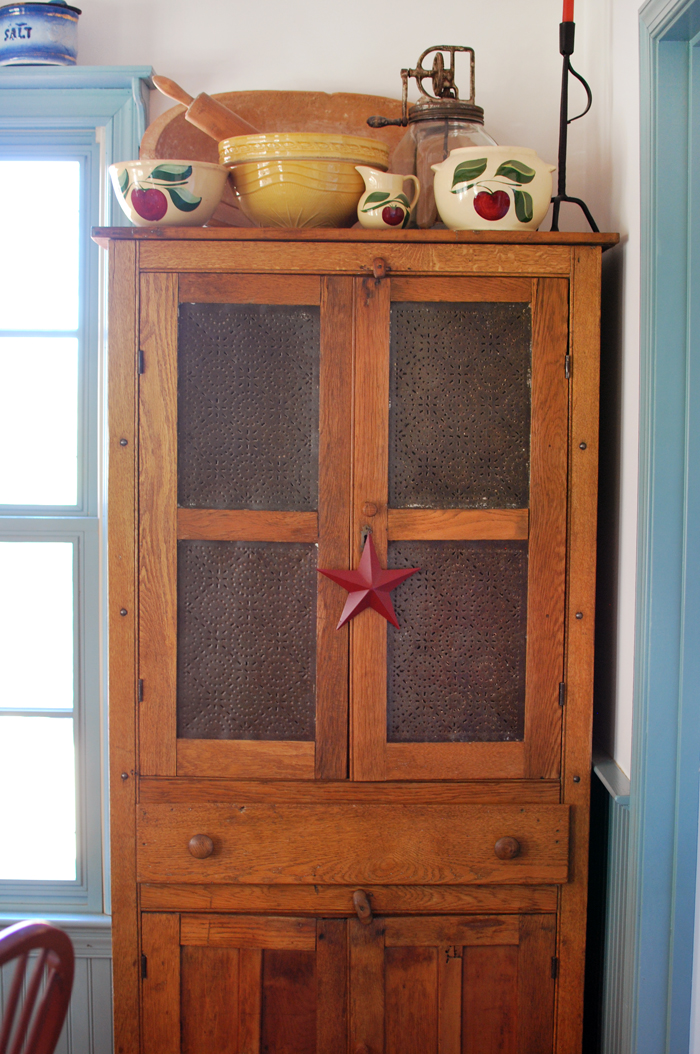 The holidays feel so rushed these days; there is never enough time when our entire families are together. (Is there ever?) We usually do brunch or lunch with my family and then rush to make the two hour drive to Dan's parents to do dinner with his side of the family. With everyone showing up, catching up, and finishing the preparation of food all at once in the kitchen, I rarely manage to get any photos of our actual family members. I tried to prep myself to take photos all day by snapping a few shots around my parents' kitchen and dining room, but my camera was quickly set aside once I was surrounded by our loved ones.
On a photo-related note, the cabinet sitting in the corner of my parents' kitchen has a long family history. It's my great-grandmother Rosa's pie safe, in all of its original glory. I try not to be sentimental about material objects, but I'm pretty sentimental about this one. I should have taken a photo of the bottom left side; you can still see discoloration from the butter and grease from food stored inside years ago. So many of the things in my parents' home are antique and most of them have a story: a chest made by my great-great-great grandfather; great-grandma's butter churn; rolling pins and bread bowls from the family farm. I took these things for granted growing up and never dreamed how much I'd appreciate them and want to know their stories now.
Even if I was unable to take a lot of photos of our actual family get-togethers, I appreciate capturing the memories of home and everything its made of.
Actually…I did get this photo of my brother at my uncle's house. You're welcome, Nathan.