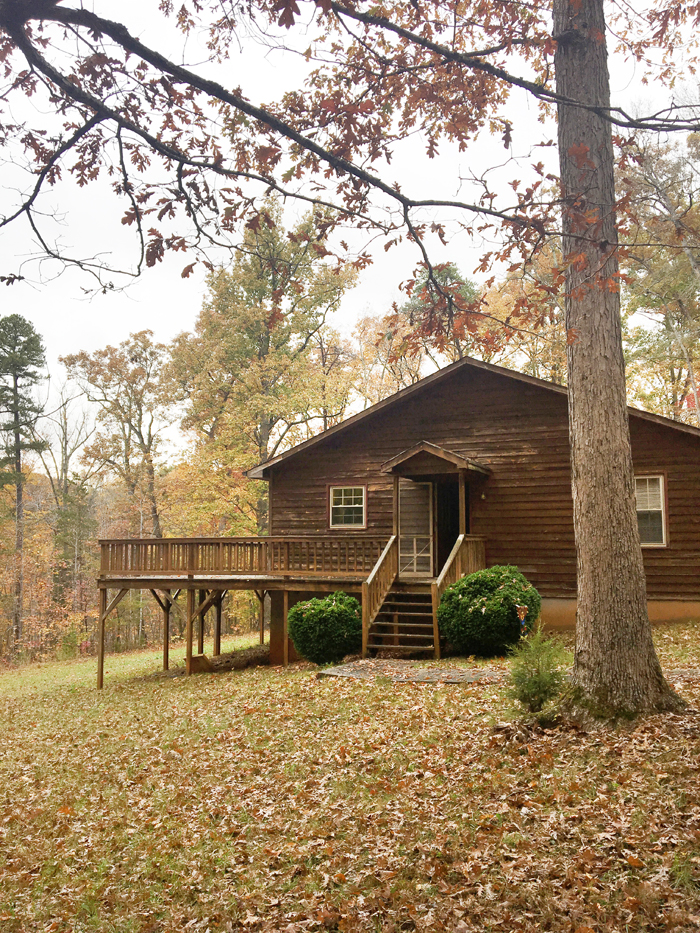 The most wonderful weekend of the entire year is behind me. All of the holidays and other celebrations through the rest of 2017 can just pack up and go home; they simply can't compete.
Nothing fills my heart more than spending time with these people, and there's no better way to do it than to pile us all into a cabin in the middle of the woods for three days.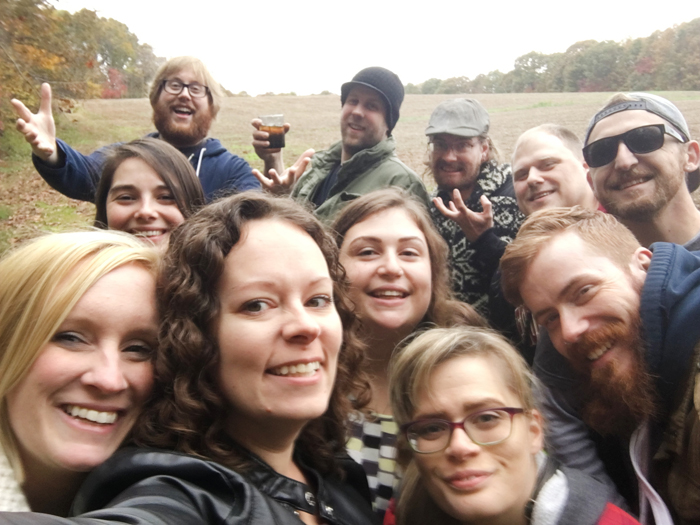 This past weekend was our Fifth "Annual" Good Times Crew Cabin Party. The cabin parties have changed a lot over the years. Last year's cabin weekend picked back up after three years of no parties (while Dan and I lived out of state) and was really low key, with only six of us staying the entire weekend. This year we had four cabin party first-timers and four people came from out of state to attend.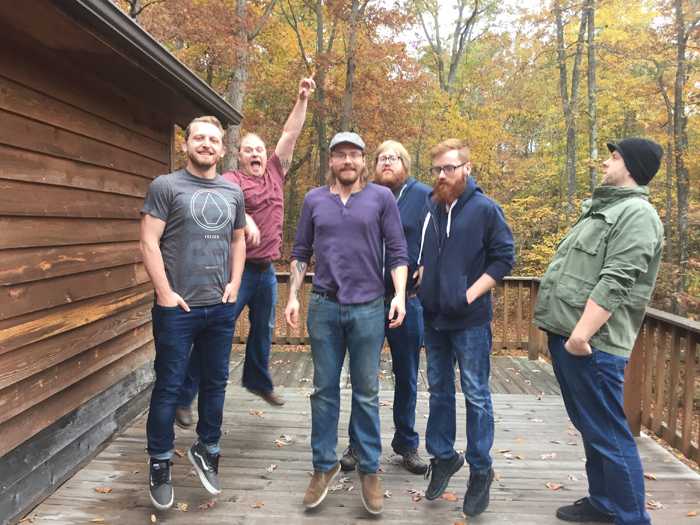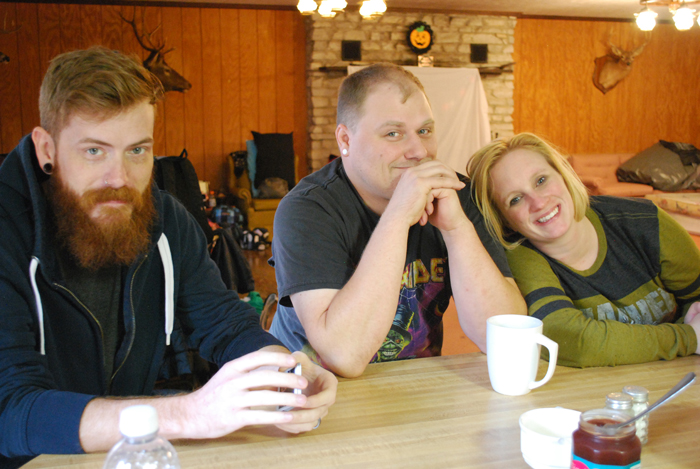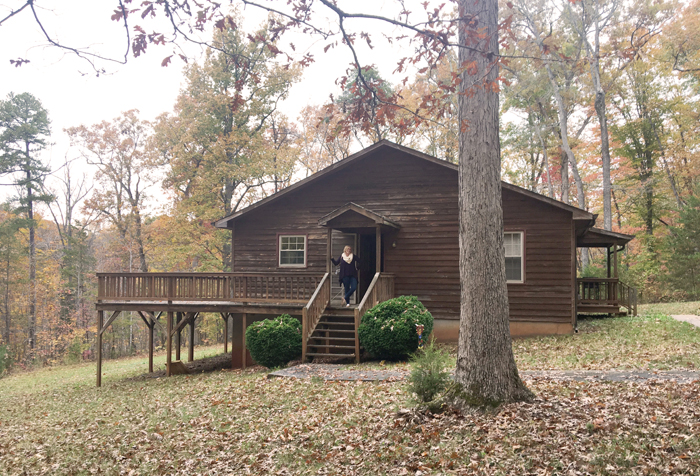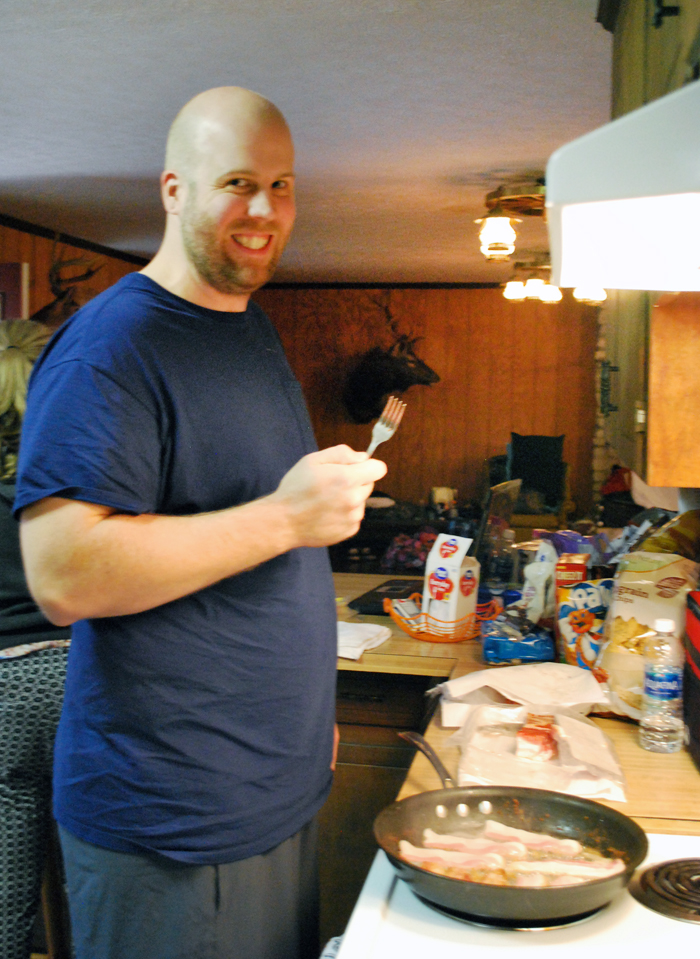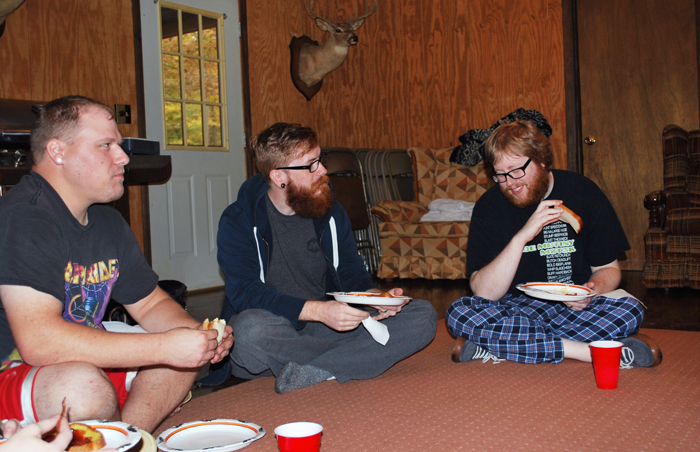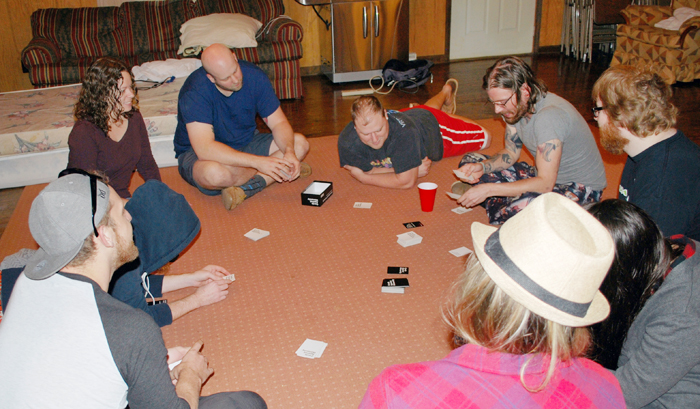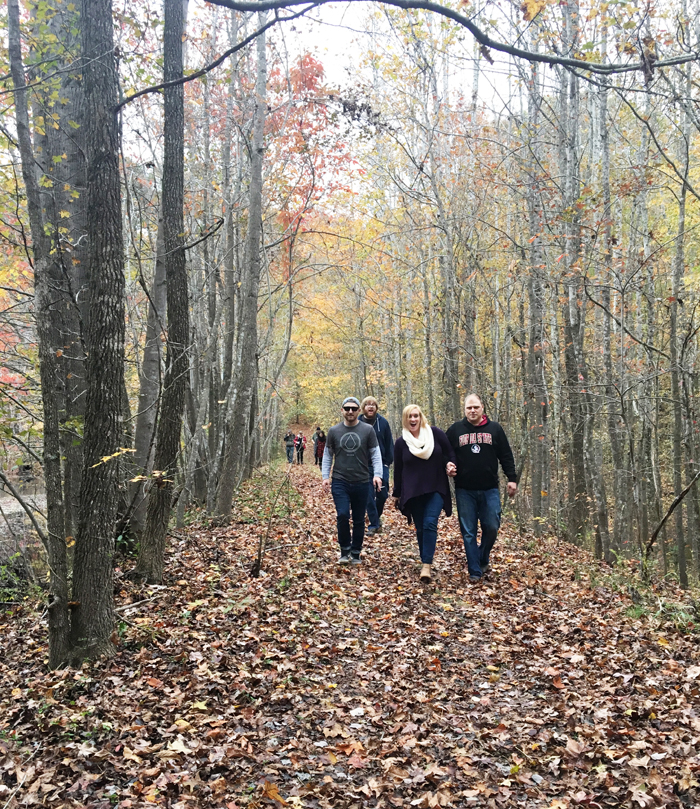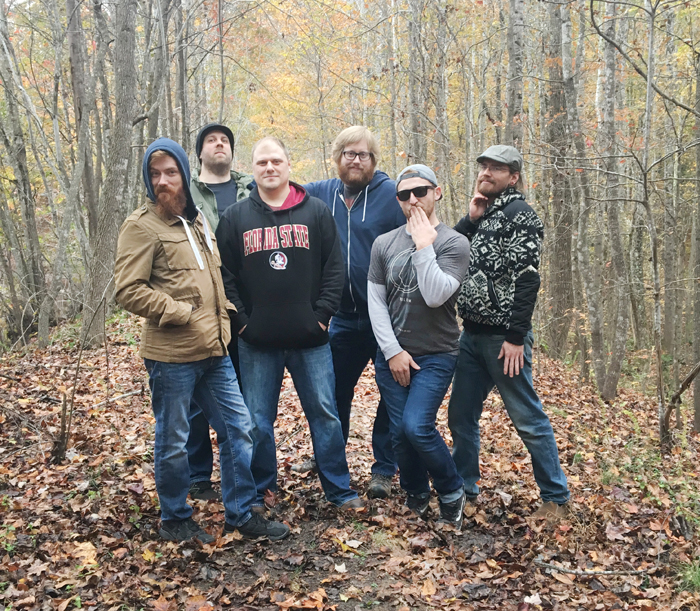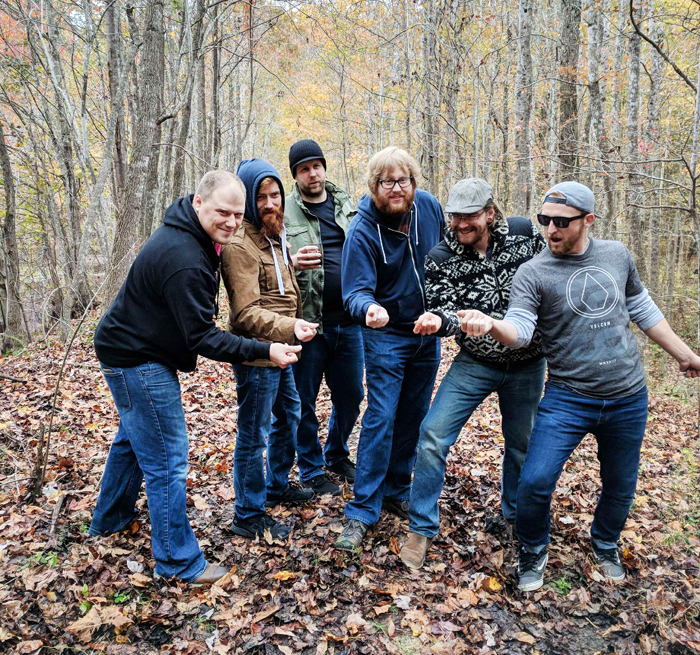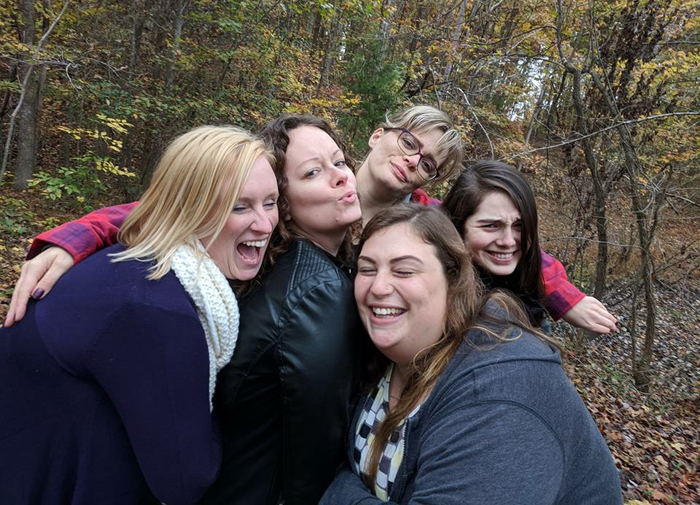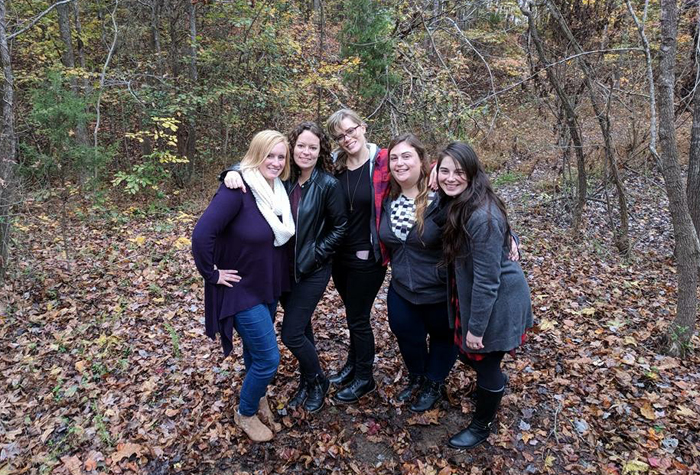 We cooked huge breakfasts together, roamed through the woods, played Cards Against Humanity, ate the best barbecue and brisket in town, and had an epic dance party in our Halloween costumes before our ritual Mist Run through the woods after dark.
(There were also a variety of phones and cameras, which is why all of these photos look so different. Photo credits to my friends!)
I have to say we had some pretty great costumes all around. Dan and I were Wayne and Garth from Wayne's World. Shwing! Before the party, Chelsea kept wondering out loud how I could possibly only be wearing a hat as my costume and asking how she would be able to identify my character. I kept telling her the hat would literally spell it all out for her. She was Alice and her friend Jessica was Daria. Geoff and Jared were Salt and Pepper. My brother and his wife Vanessa were Red Jaguar team mates from Legends of the Hidden Temple. Tom and Janel were Mario and Luigi. John and Nicole were Hopper and Eleven from Stranger Things. Scuba kept saying his costume was in his bag, then in his car, but I think his costume was just to say he had a costume when he really didn't.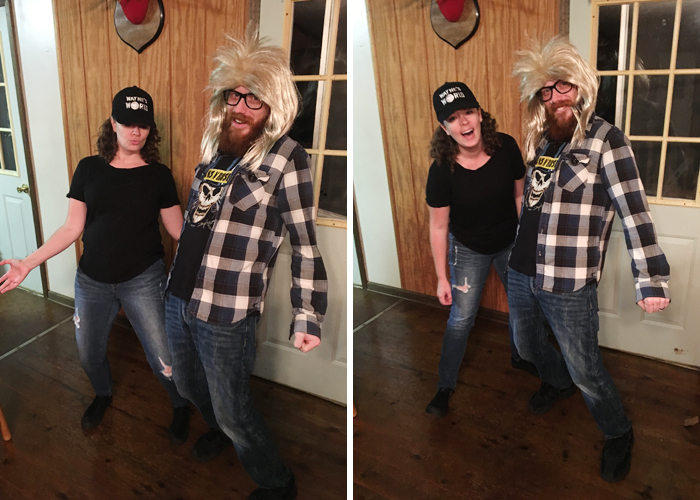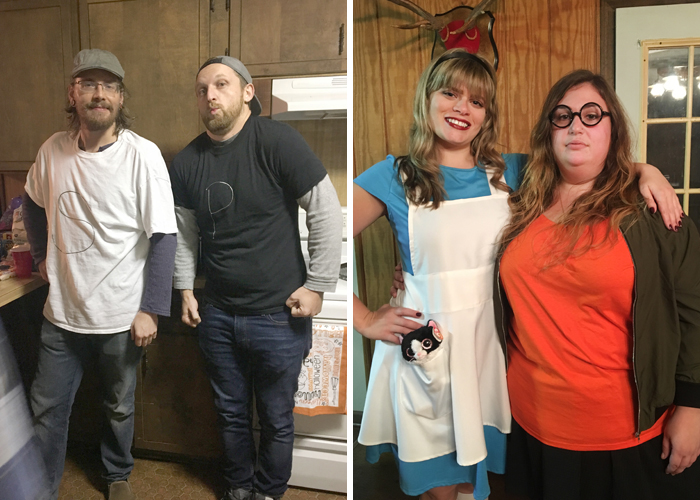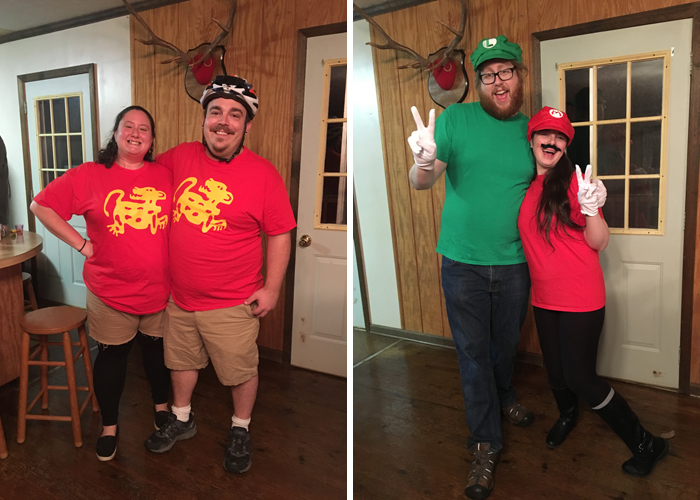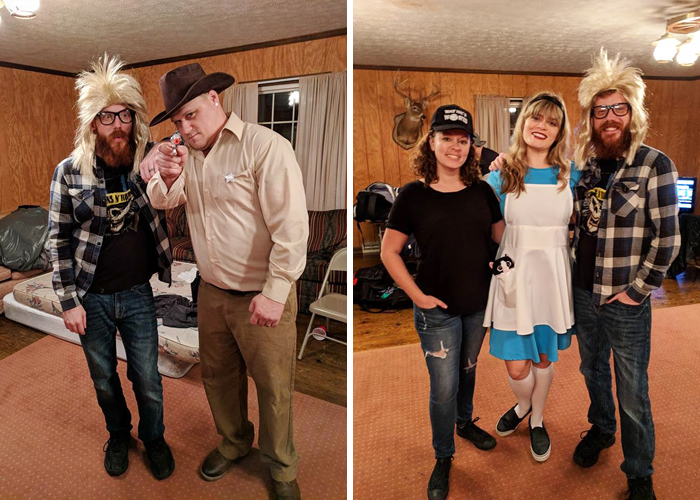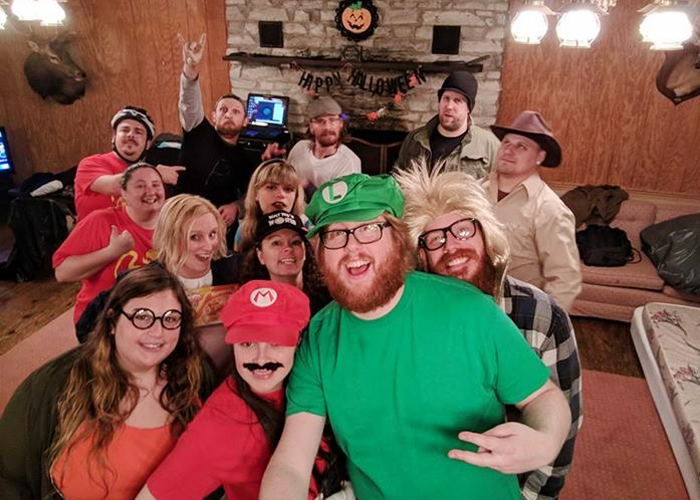 I'm not exaggerating one bit to say that I cried when we all said goodbye on Sunday afternoon; some of them just live too far away. I'm already counting down to next year's.