When I visited Chelsea in New Jersey recently we decided to spend one of our days together visiting New York City. We made the quick hour drive from the Jersey Shore and parked in a garage in Jersey City, from which we walked two easy blocks to the PATH at Exchange Place. I had never been in Jersey City before, or taken the PATH train, so I had no idea that I had been missing out on these incredible views of downtown Manhattan from the nearby docks.
For those of you not familiar with NYC or the public transit there, the PATH is an extension of the NYC Subway system managed by the Port Authority of NJ-NY, used primarily by commuters who live across the Hudson to get into the city. I highly recommend everyone use a couple of swipes on their metrocard to head to Exchange Place just for these views! (The fare is the same as any ride on the NYC subway.) Next time I visit New York (by anything besides Amtrak) I will be sure to park here for the duration of my stay.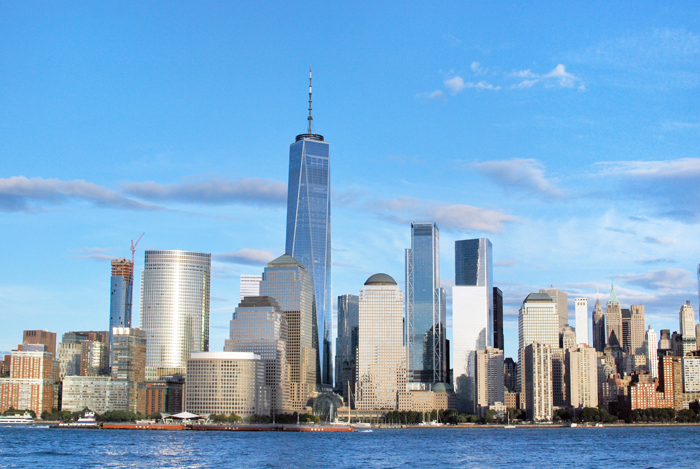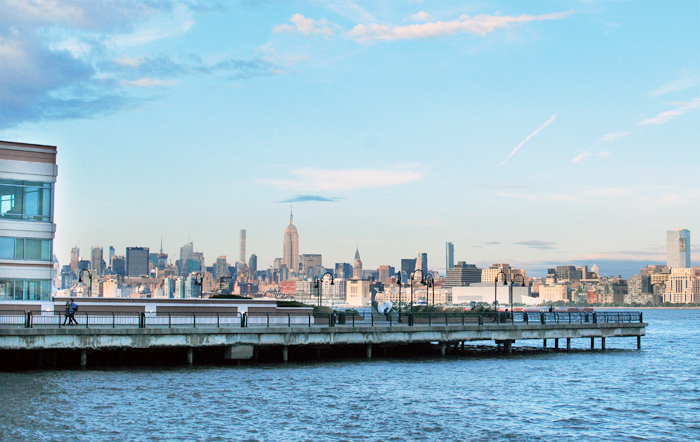 A while back (gosh, nearly a year ago!) I wrote a post detailing how I would spend my day in New York if I had no agenda. While Chels and I decided to take it easy that day instead of running ourselves ragged, we did end up having quite the perfect day.
We started by riding the train from Jersey City into the new World Trade Center transit station, which doubles as a shopping mall and definitely has a distinct look. From there we took the 2 train to Greenwich Village, one of my favorite neighborhoods, and made our way to Jack's Wife Freda on Carmine Street. I desperately needed coffee, Chels ordered the mint tea, and we both had toast and jam. I was a bit worried our waiter would roll his eyes at our light fare as other diners strolled in for early lunches, but this was sort of our breakfast.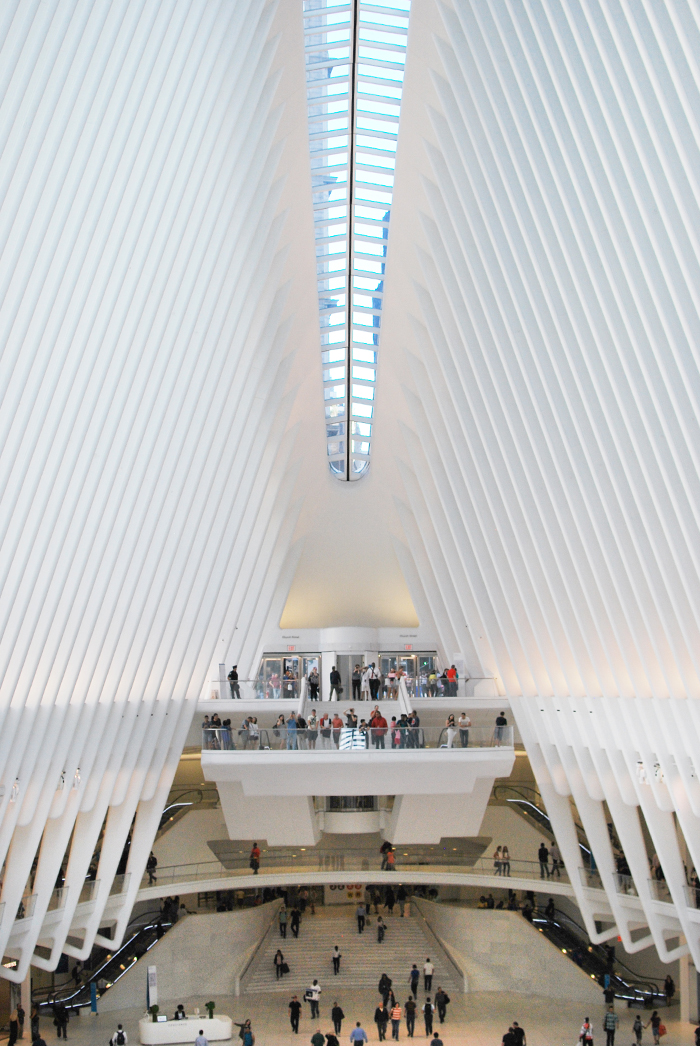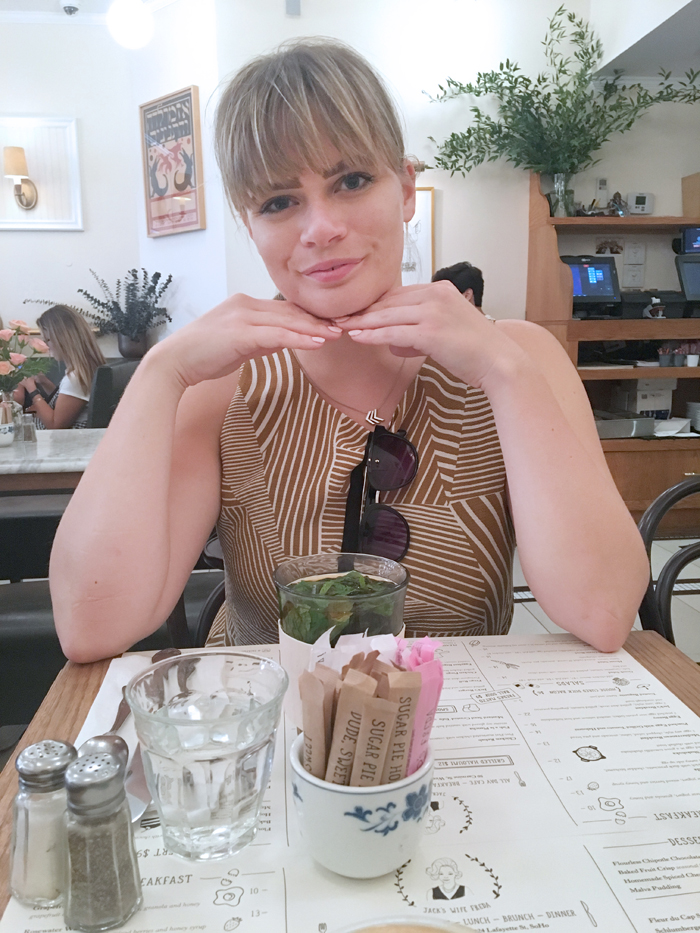 From there we made it a day at the parks. We walked to Washington Square Park, then on to Union Square and through the Greenmarket, then further on toward Madison Square Park. We stopped in one of my favorite shops, Fishs Eddy, and picked up a few fun items, followed by a crowded stop at Eataly. The weather was perfect and each park was full of people picnicking, exercising, and laying out in the sun.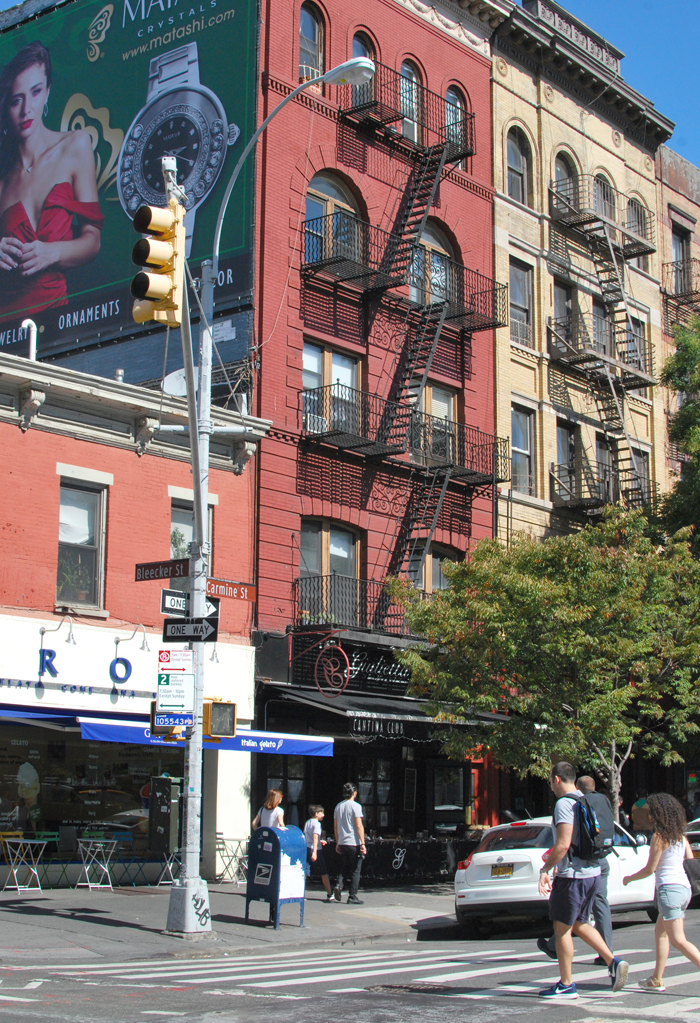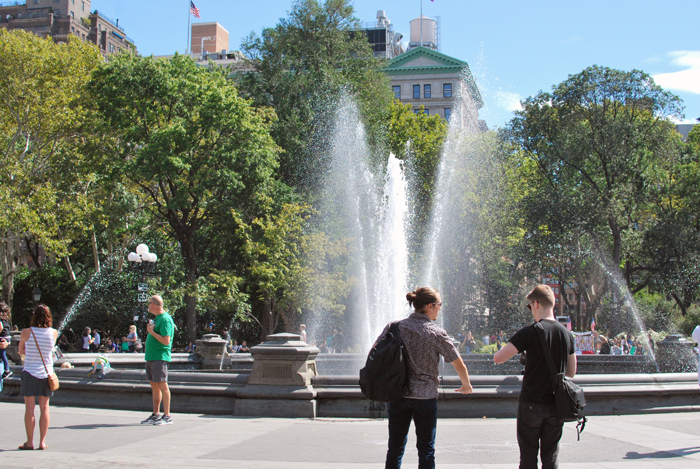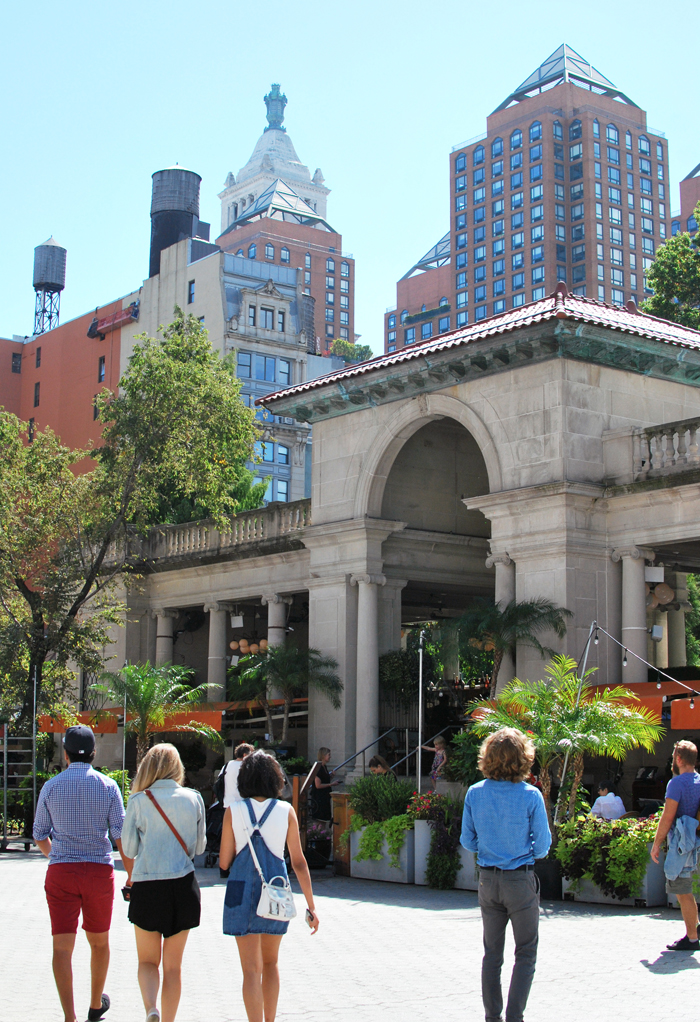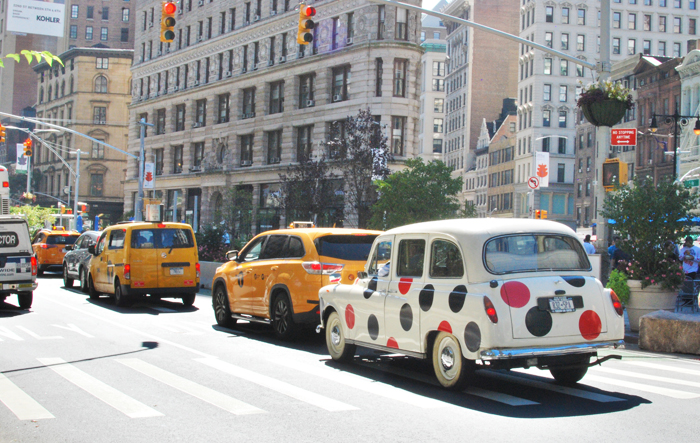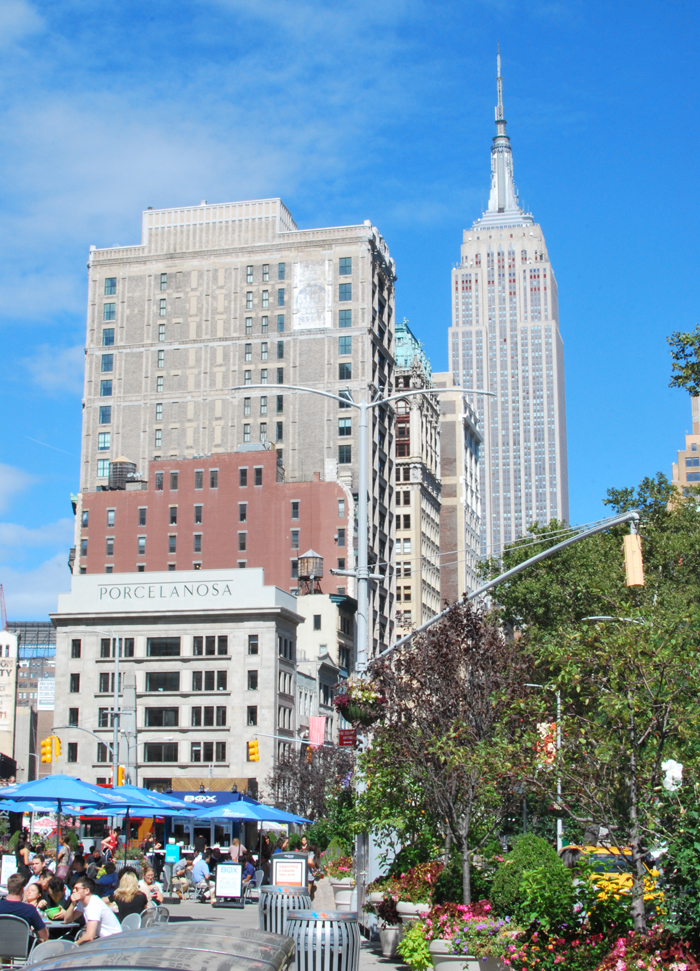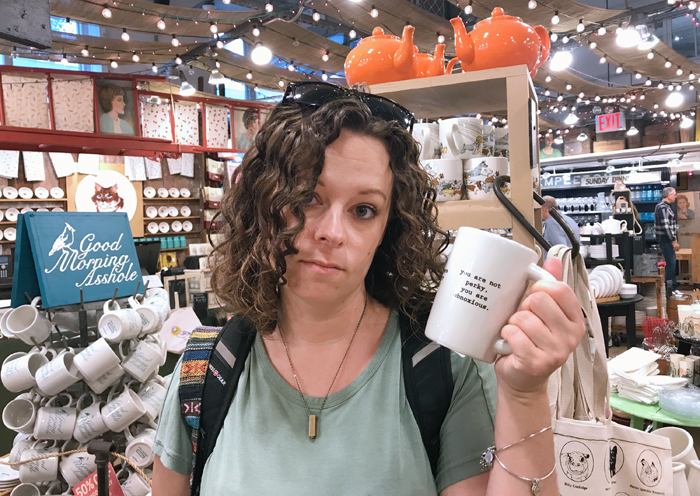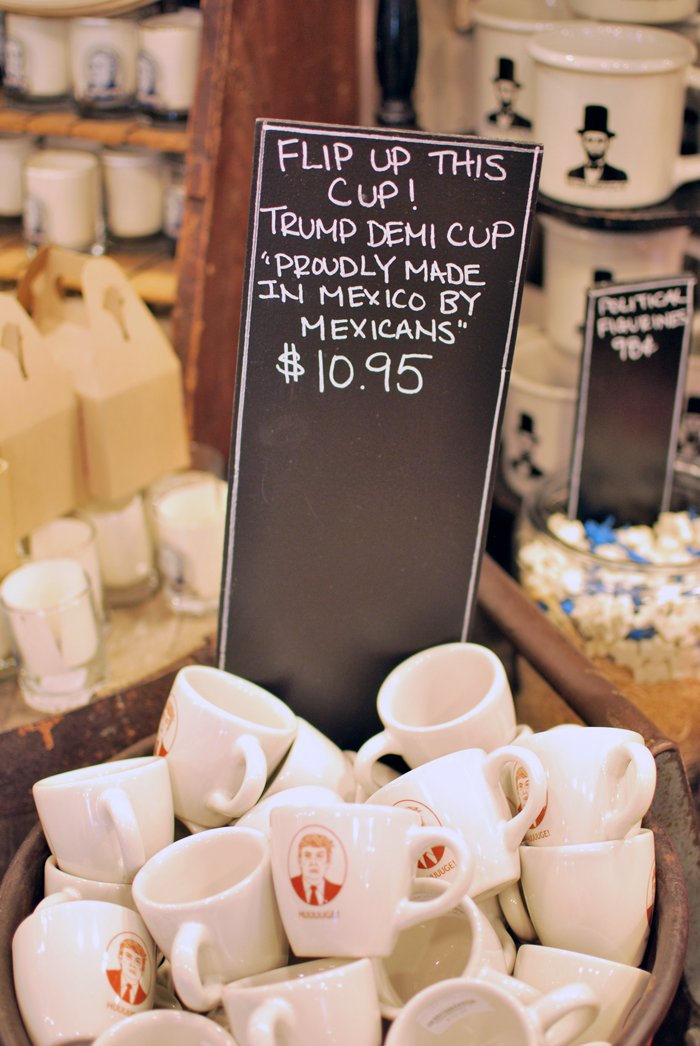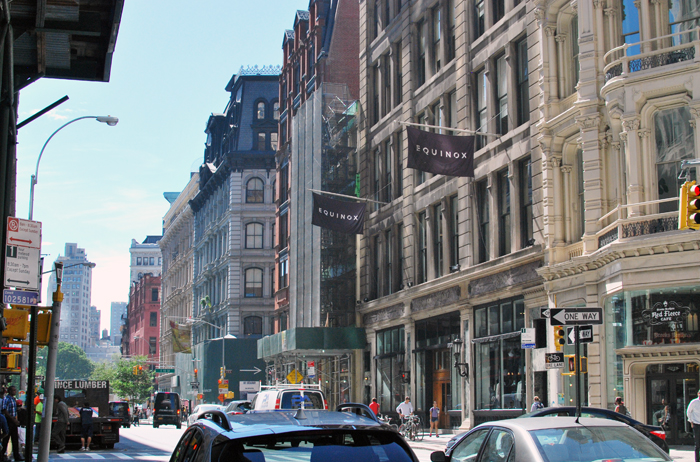 We decided to have a picnic of our own, fulfilling one thing on my checklist of how to spend a perfect day in New York. We headed back to the Village and picked up an order of fries from Pommes Frites with mango chutney sauce to share in Washington Square Park. We found a nice spot on the grass and relaxed there for quite a while, watching New Yorkers, tourists, NYU students, and all sorts of characters wander through the park around us.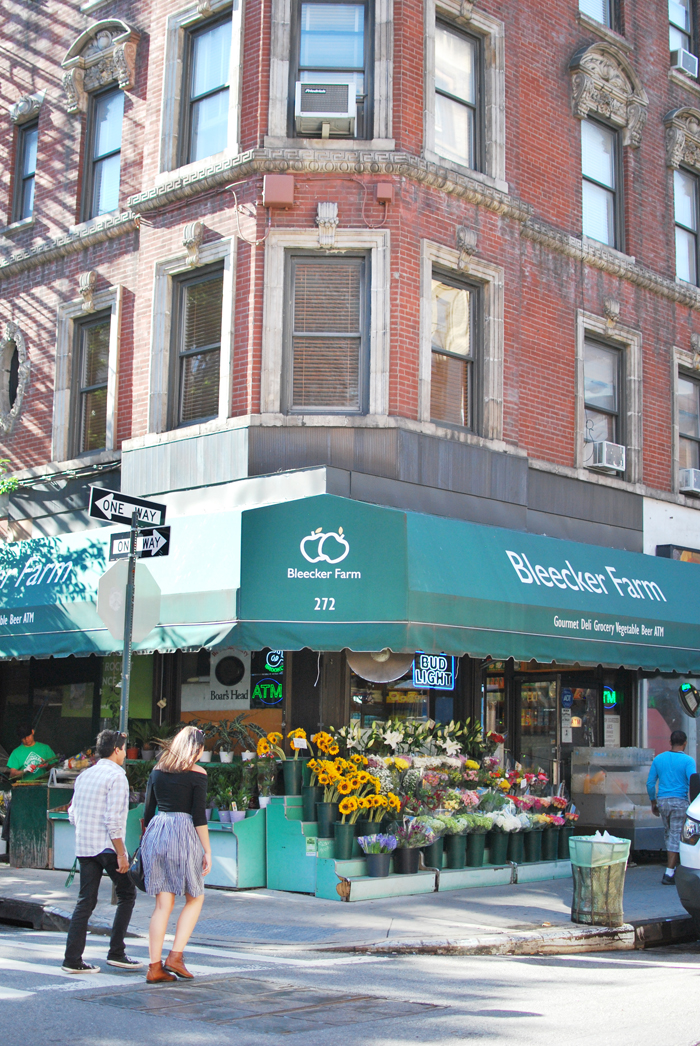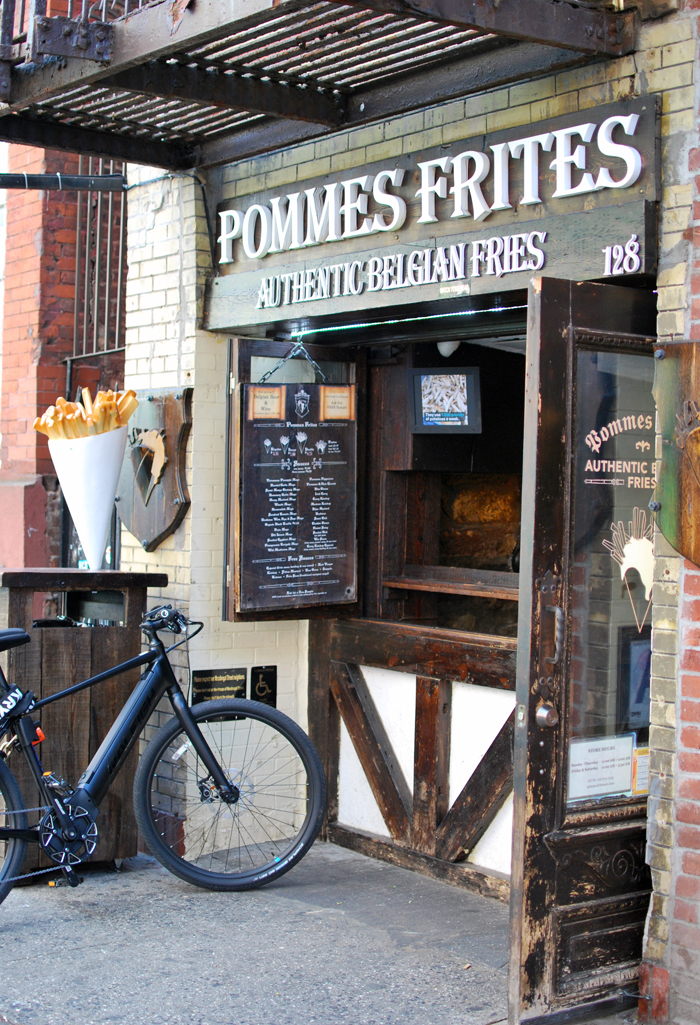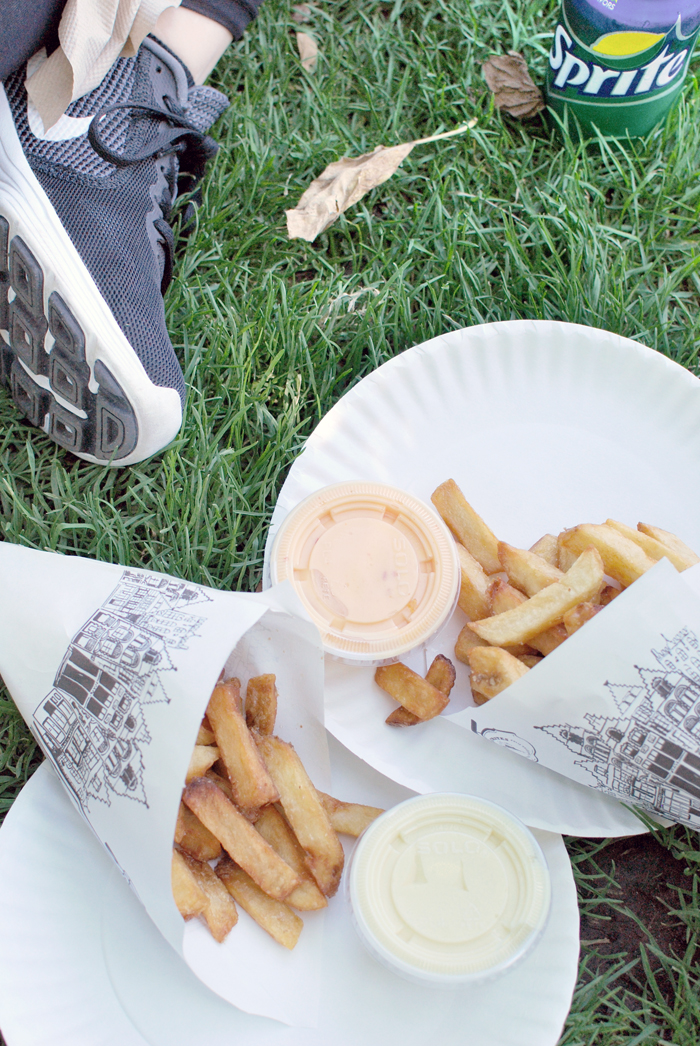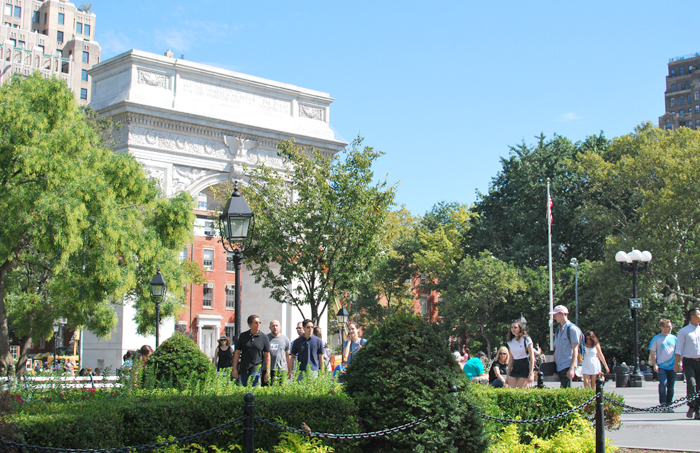 Once we were fully rested we decided to head back to the financial district to visit the Fearless Girl and Trinity Church while waiting out rush hour. Sidenote, I've visited Trinity multiple times over the years and had no idea Alexander Hamilton was buried there. Or maybe he just wasn't in my mind the same in the past, his name more prominent since the Broadway play soared in popularity. There was a wedding rehearsal going on inside and I wondered what it would be like to get married somewhere as beautiful and historic as that…and also how strange it must be for a bunch of tourists to be standing around watching your wedding rehearsal.
Being that the PATH is at the World Trade Center, we spent some time wandering around the memorial as well. They've moved The Sphere back to the area since my last visit, away from its temporary home at the Battery and back within sight of its original location between the towers.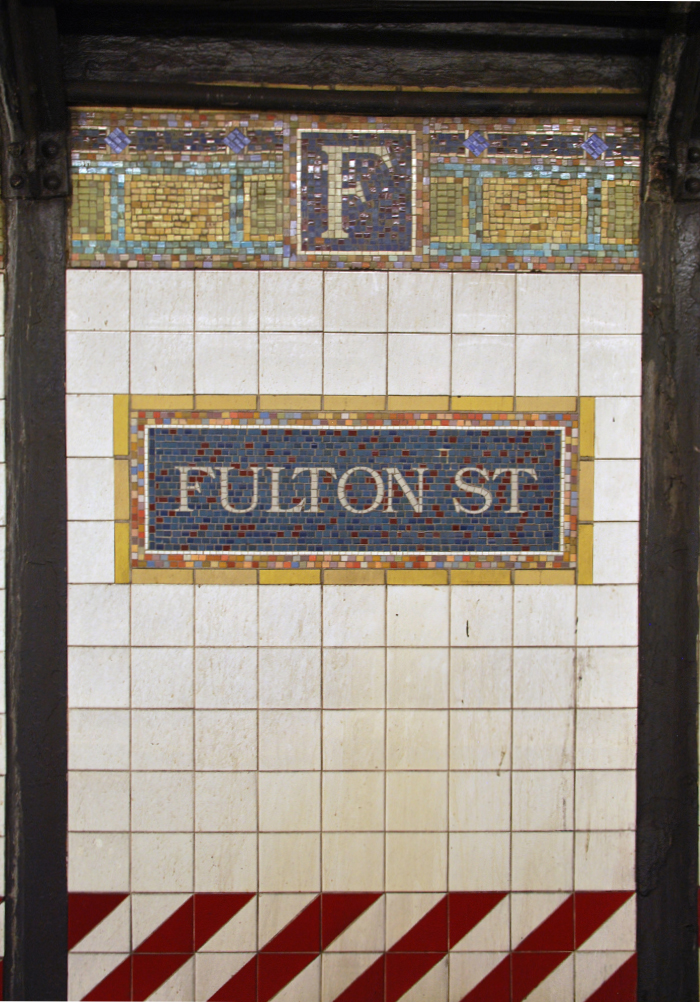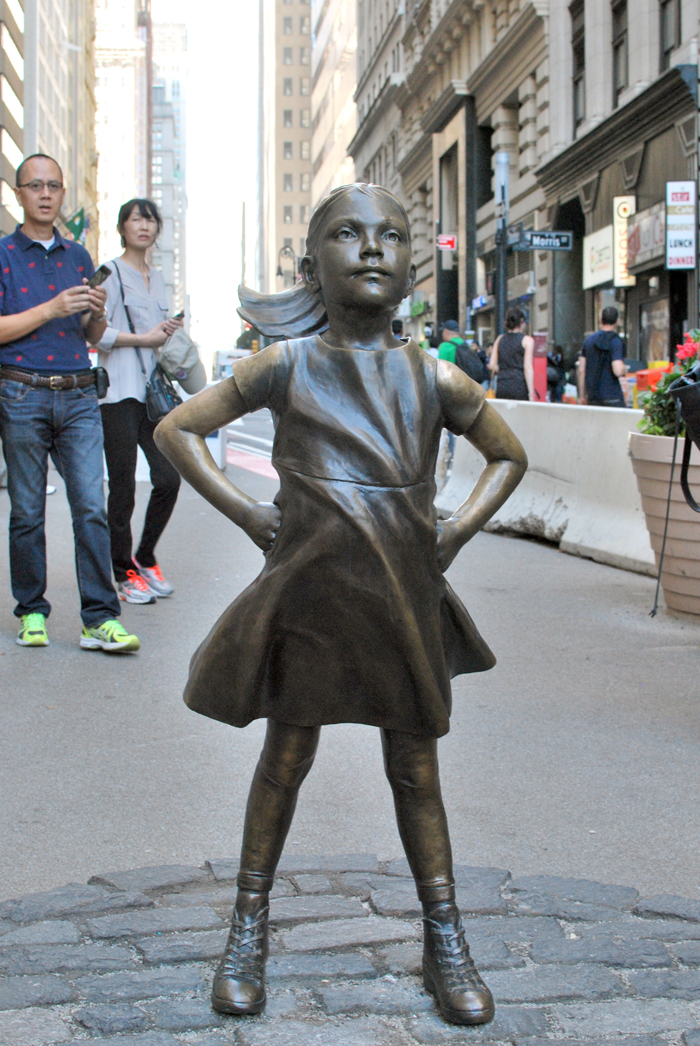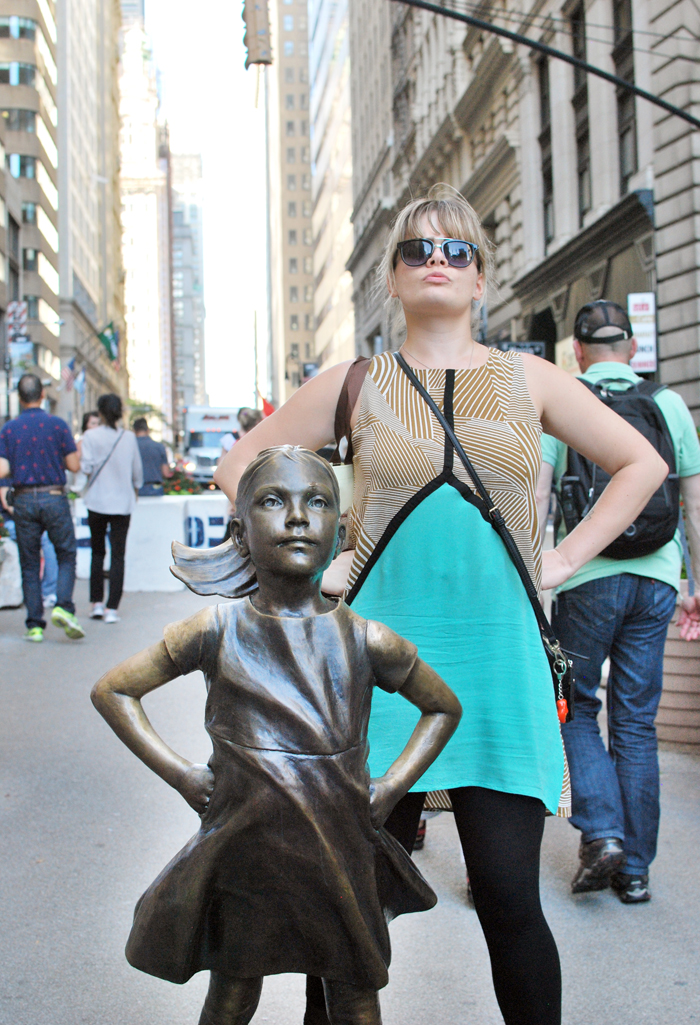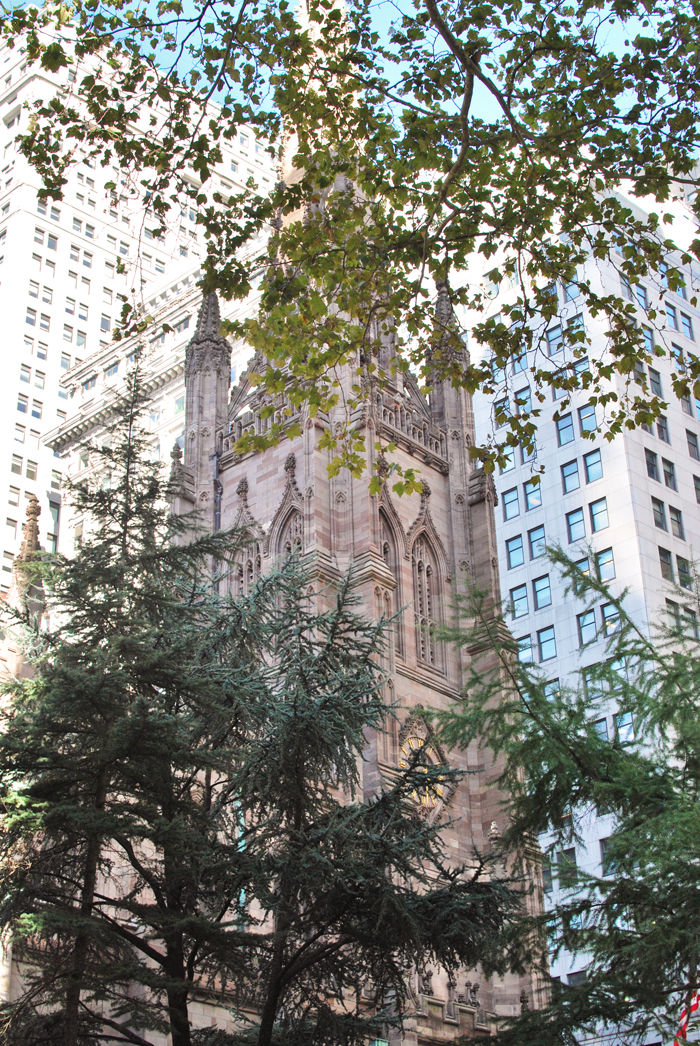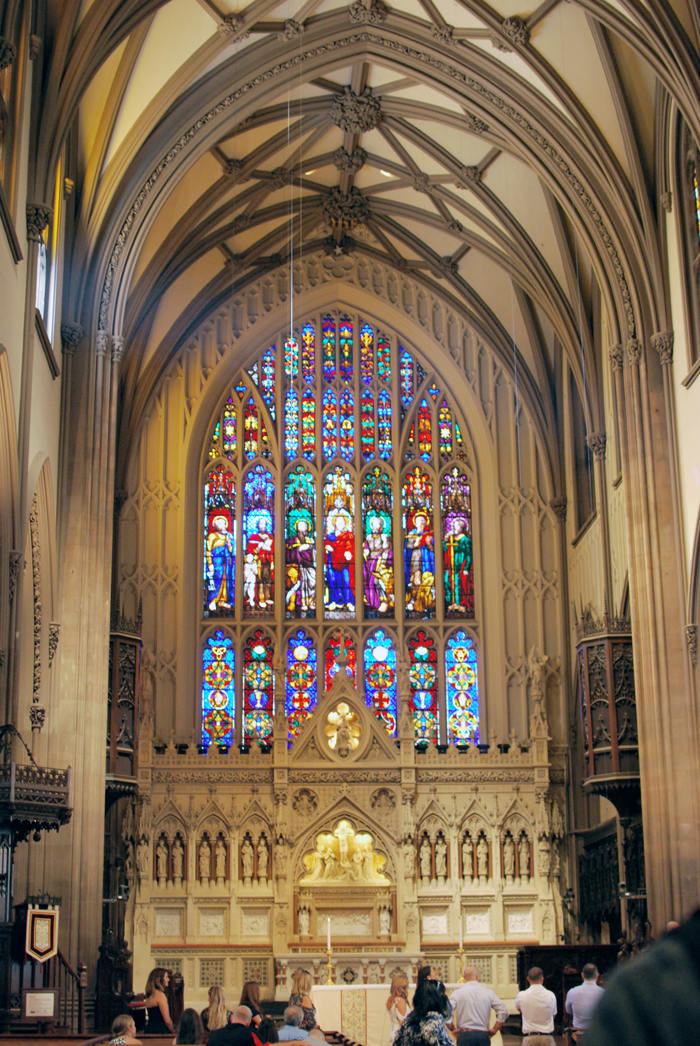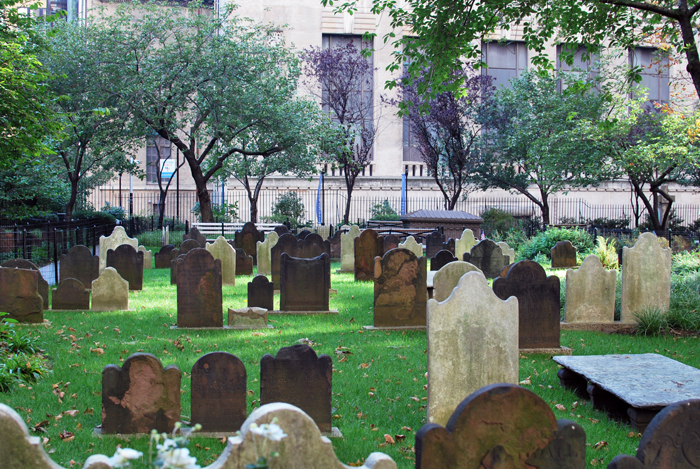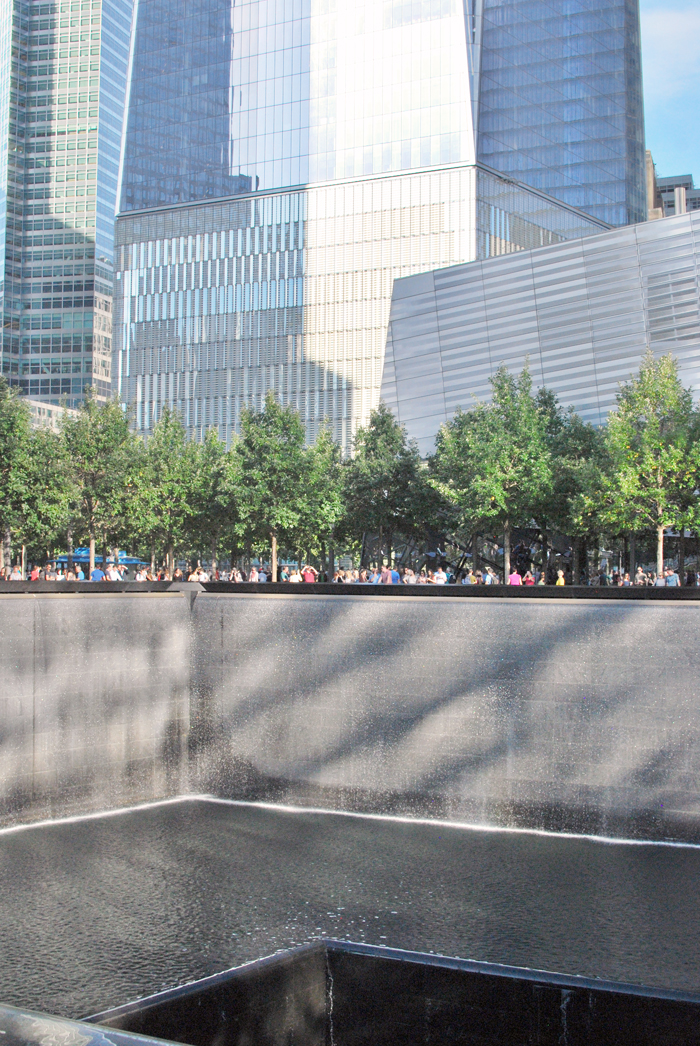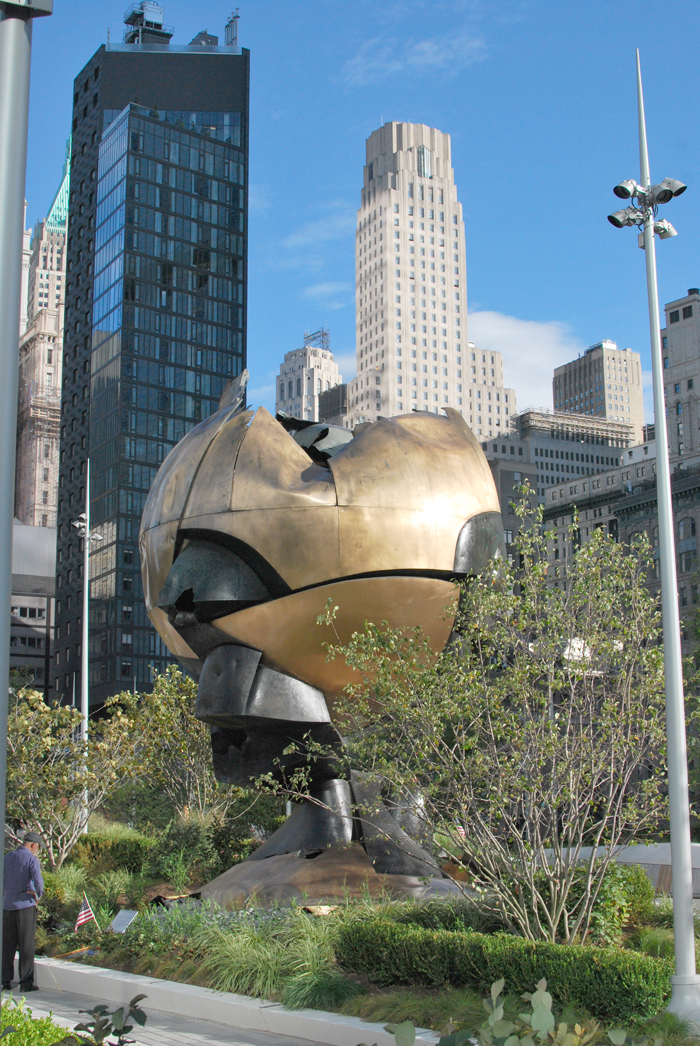 After a day full of walking, we were ready to head back to Jersey with plans to seek out dinner there. We also couldn't resist a few more shots from the pier at Exchange Place before heading back. I can't get over these views! What a great end to a wonderful day.