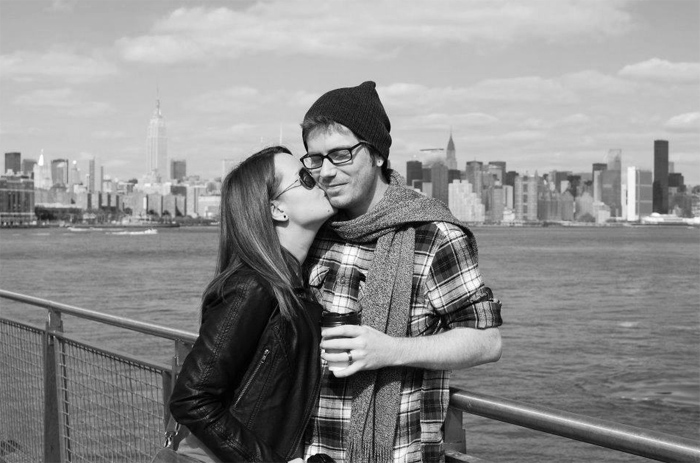 Daniel and I are celebrating seven years of marriage today! Since I went all out when we celebrated an entire decade together back in June, I didn't feel the need to do some sappy post about our relationship today. What I did start thinking about was how we've celebrated our anniversary each year, which took a little digging to remember. This was a fun way of looking back, as I had forgotten some of these low-key celebrations.
Dan and I have never been the type to make a huge deal out of these occasions, but we typically have tried to at least go out for dinner or do something fun together.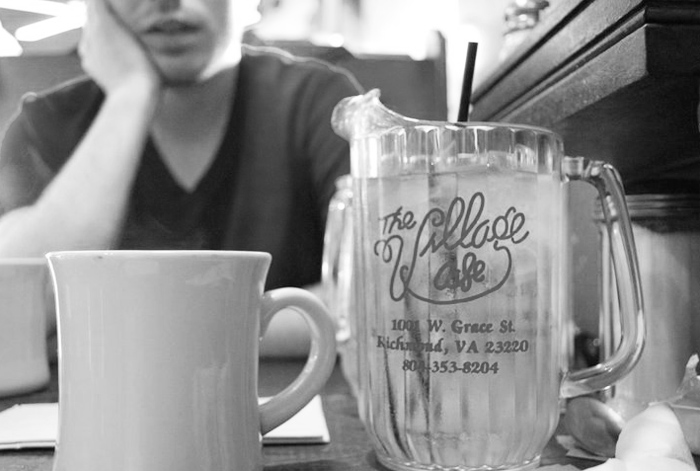 2011, One Year Anniversary: We actually celebrated our first anniversary by spending a night in Richmond. I'm fairly certain we planned this mini getaway only a day before we went, and we never would have imagined at that point in our lives that we'd be living here six years later. We were living in Salem (Roanoke) at the time. We stayed at a hotel in Short Pump (ugh, haha,) and spent the next day at the Virginia Museum of Fine Arts. The Faberge exhibit was on display there for the first time that summer and it's all I really remember about that trip, besides eating breakfast at the Village Cafe (Dan's first trip of many to come.)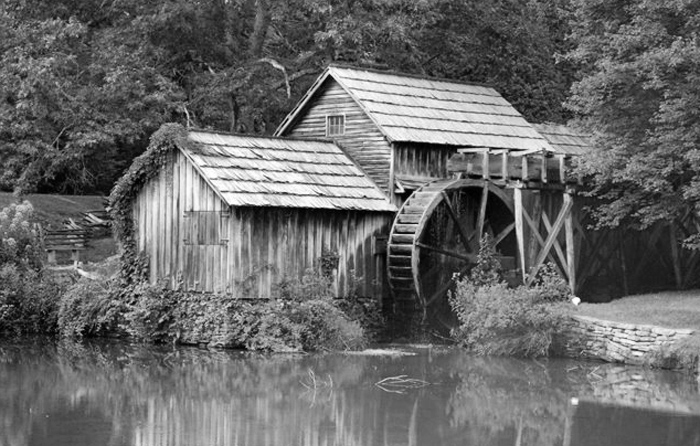 2012, Two Year Anniversary: 2012 was such a fun and busy year for us. I was knee-deep in magazine land, Dan was working remotely for a company in (and sometimes traveling to) Columbia, South Carolina, and we stayed on the go. Dan surprised me with our two year anniversary celebration by driving us down the Blue Ridge Parkway to Mabry Mill followed by dinner at nearby Chateau Morrisette Winery.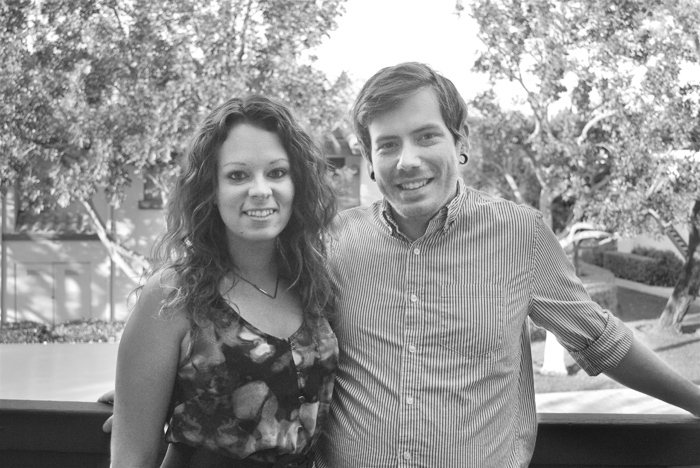 2013, Three Year Anniversary: I never could have foreseen this when we got married, but we celebrated our third anniversary in our new home of Tustin, California. We didn't go too crazy because we were still getting settled and pretty broke (I hadn't started working yet.) Chelsea snapped this shot of us on the balcony before we went out for dinner at Roma D' Italia in downtown Tustin, a local restaurant we returned to multiple times while we lived there.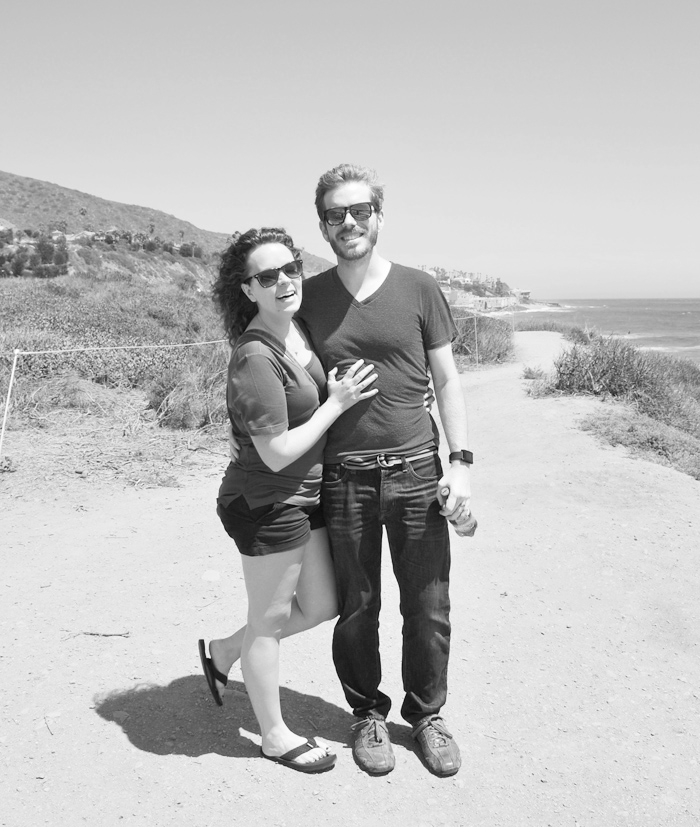 2014, Four Year Anniversary: Our friend Caleb was visiting us in California around our fourth anniversary. We spent the day driving to and around Malibu with him and decided to celebrate on our own later that summer. We made a trip to San Francisco over Labor Day Weekend and declared it our anniversary weekend, spending a fancy night out at a sushi restaurant overlooking the Oakland Bay Bridge.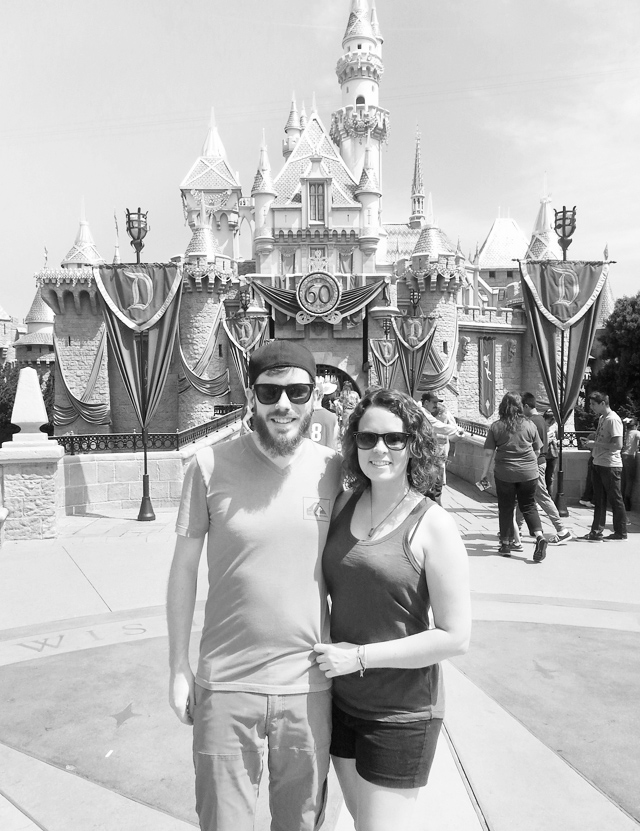 2015, Five Year Anniversary: Our fifth anniversary was fun, bittersweet, and really spontaneous (considering we were moving the very next day.) We spent the day at Disneyland, a promise we'd made ourselves five years earlier while spending our honeymoon at Disney World. (We declared we'd spend our anniversary at Disney every five years, even dragging along kids whenever they came along.) I'm so glad we had that fun day there, despite being exhausted from packing and stressed over our move.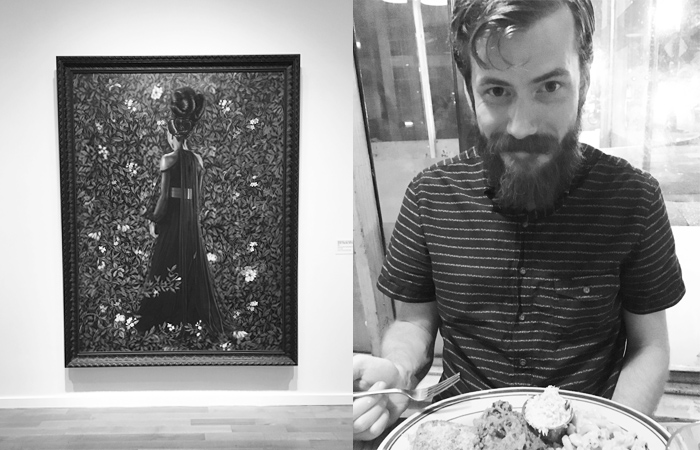 2016, Six Year Anniversary: Last year was a laid back anniversary celebration because we'd just returned from Europe only a few weeks before. I wrote a post last year about celebrating two anniversaries in one. Similarly to our first anniversary, we spent the day at the VMFA at the Kehinde Wiley exhibit followed by a spectacular dinner at Comfort.
2017: While we won't be celebrating tonight, we do have dinner reservations Wednesday night at a popular local German-inspired restaurant. This year is especially low-key, but so is everything else in this current season of our lives. While that sometimes distresses me, I know that things are going exactly as they should for the time being. I'm excited to see what next year's anniversary will look like, to see how much our lives have changed since this very moment.