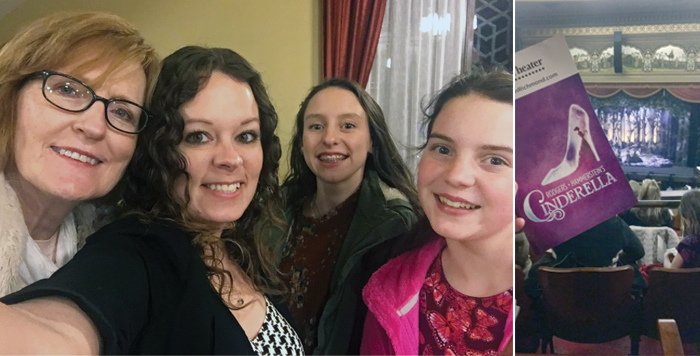 Good morning friends! I have my coffee in hand, I'm furiously wrapped in two blankets, and my cat is ignoring me. Let's chat!
Time flies when you're having fun, right? But seriously, where did the first half of March go? I asked a friend with a baby if I could borrow her extra pack-n-play for Di to use when she visits and she messaged me last night to arrange a time to meet next week since "Di will be here in a week and a half." What?! You know when you're planning for something for so long and if feels like it will never get here…then it flies right up on you and it's over in a blink? That's what I imagine is happening here, and our one-week "state tour of Virginia" with our favorite Dutchies is going to go by in a flash.
The hardest part of planning Di's visit is trying to think of where to take them for dinner in Richmond. RVA has so much good food and I have my favorites of course, but choosing the best places, which need to affordable when you have so many meals out in a row and need to accommodate a one-year-old, is tough. I am so in love with the food scene here and I keep thinking I'm going to do more posts on Richmond things like that, but I never do. I'm not sure I could even narrow my favorites down into a post or list. I'm surprised we're not broke and/or haven't gained 100lbs each since living here.
Speaking of Richmond restaurants…are you familiar with the metal band Gwar? I feel like they're one of those bands most people are familiar with, if only for their gore-themed action figure-like costumes. Well, they're from Richmond and opened their own "blood-splattered restaurant" called GwarBar. Not necessarily my thing, but we're going tonight for a friend's birthday. Should be interesting! I'm sure I'll be Snapchatting the night away (@EmBusyLiving).
Let's talk about entertainment. Have you been watching or reading anything great lately? Besides my list of regular shows, I've been watching HBO's Big Little Lies and loving it. I feel like they're doing such a great job, and even Dan is hooked (though frustrated, because he says the format of the story feels like they're "dangling the ending in front of him and not moving towards solving the mystery fast enough." But isn't that all of Moriarty's books?) Can we also talk about how the finale of This Is Us didn't end the way we were lead to believe it would? Because I was prepared for some serious crying, and I'm relieved. (I did watch the right episode as the finale, right? Anyone?)
And speaking of books…guys, I have had the worst reading luck this month. I wrote the most irritated review of one of the books I read this month and I'm fairly certain I'm not the only one who feels that way about it. (I'll share that post at the end of the month, so you'll have to wait.) Thank goodness I've moved on to a really great read, A Conjuring of Light, which is the third book of the Shades of Magic series I started in October. I think this series might be my favorite since The Hunger Games, which is saying a lot!
Last Friday night was as wonderful as could be expected. My mom, aunt, and cousins all came for Broadway's Rodgers & Hammerstein's Cinderella at the local Altria Theatre, which is crazy beautiful. The show was amazing and I recognized so many of the songs, and I was thinking, "how?!" Because Brandy and Whitney's version of Cinderella was the R&H version, that's why. It was my childhood come back to life. Ever since, I've been online looking up Broadway tickets and not-so-secretly scheming a weekend trip to New York for at some point this year. Dan has never been to one, and besides Cinderella here, I've only seen two in New York (Mary Poppins and Chicago). If you've ever been to a Broadway show, which one was your favorite?