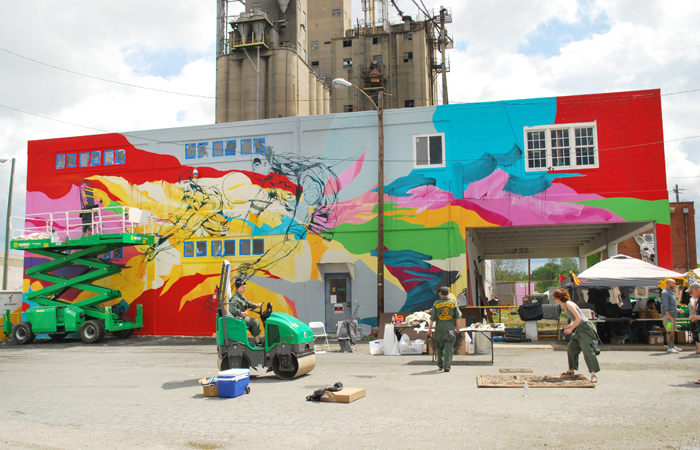 Street art is such a huge deal here in Richmond, and I'm so glad that it is. The murals that cover this city give it so much life and personality. I personally think more cities should take note and allow this kind of artistic expression; it can truly transform communities and positively impact tourism. (RVA Mag shared this really great article on how the growth and acceptance of street art has changed Richmond.) I've been sharing lots of murals on my Instagram and have been meaning to share more about them here, but today I'm going to share photos from an event from last April. (Yes, forever ago, excuse my tardiness. I'm just aching for spring and the festivals it brings.)
The three day RVA Street Art Festival was held over the weekend of April 22, 2016 in Manchester, which is an up-and-coming neighborhood across the James River, directly south of Downtown Richmond. This was something I definitely didn't want to miss! There were artists working, food trucks, and loud music encouraging everyone to have a blast regardless of the rain showers. Organizers and artists were given permission to transform the walls and space around the old Southern States silos, a structure visible from downtown and I95 that is nearly iconic in it's place in South Richmond's skyline. It was also the same day as Earth Day celebrations, so one nearby Earth Day fest was taking place only a block away, extending the festivities and things to see/do/eat.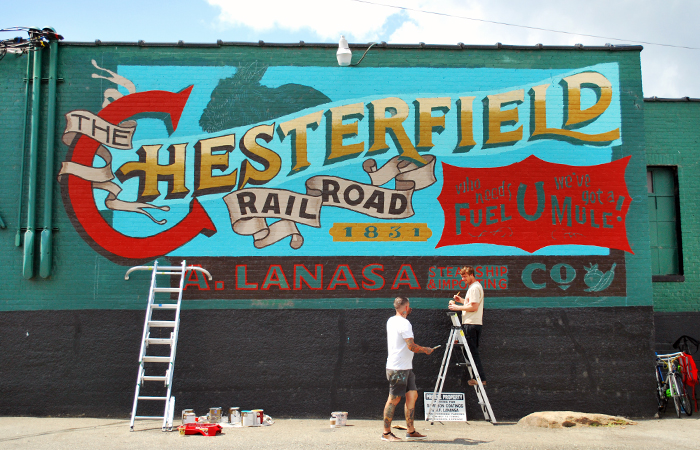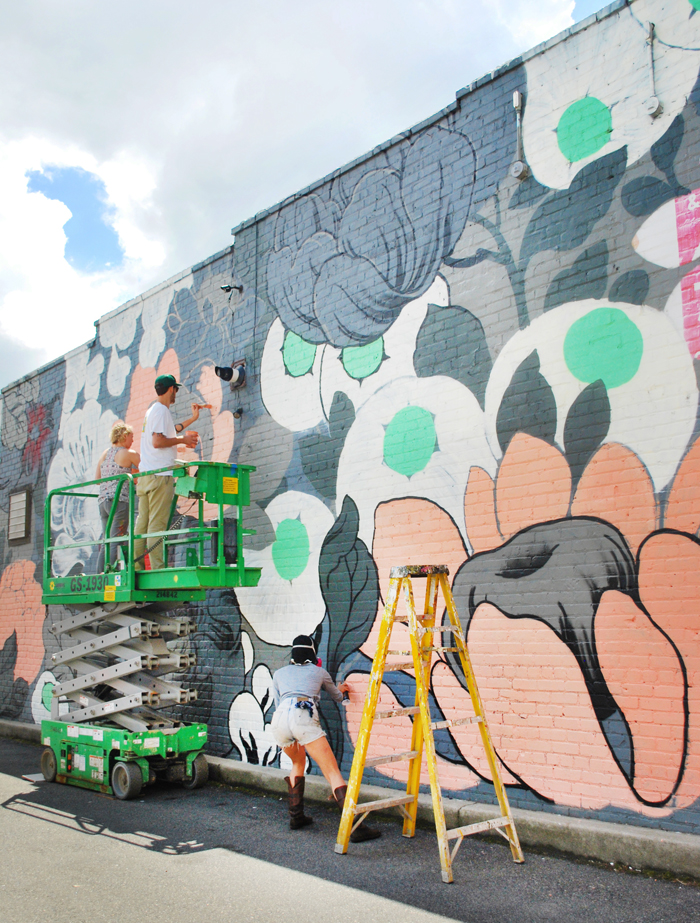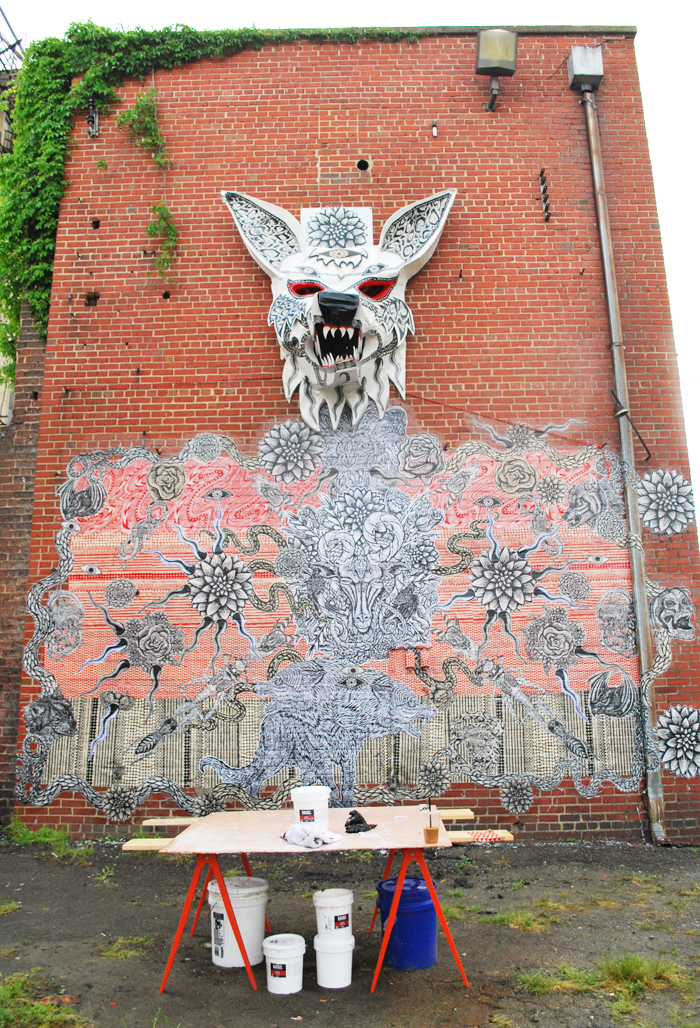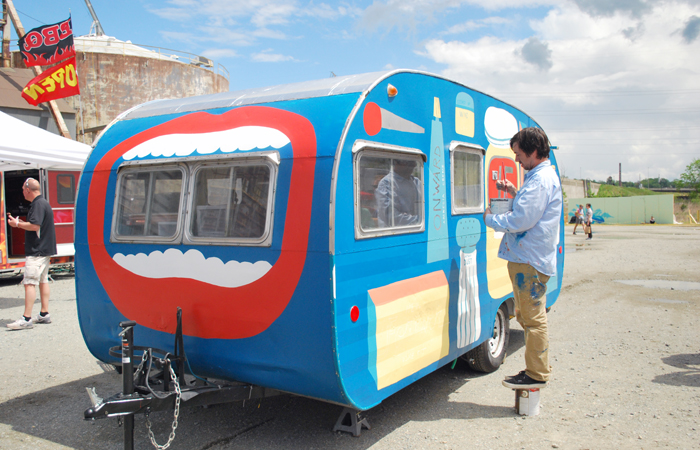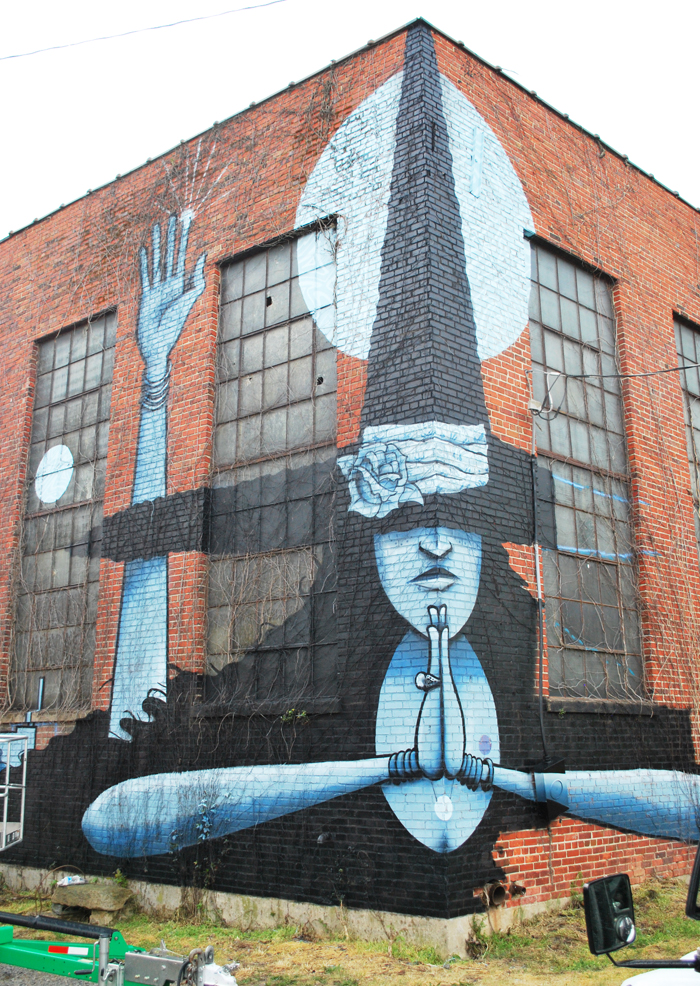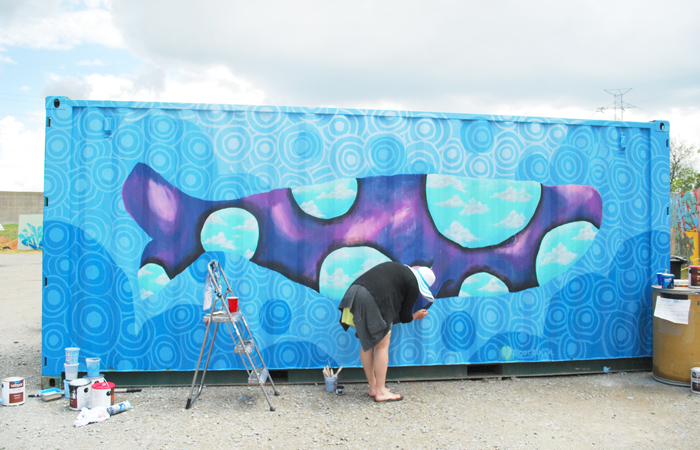 Remember that screenprinting class I took with my friend Carly last year? The artists and staff of Studio Two Three, where we attended that workshop, is well known in Richmond for their steamroller prints, which are created by literally driving a steamroller over giant woodblock prints. They were in attendance at the festival, steamrolling Richmond maps onto sheets and screenprinting Richmond-themed tees, and were probably one of the most interesting things to watch happening. How awesome, right?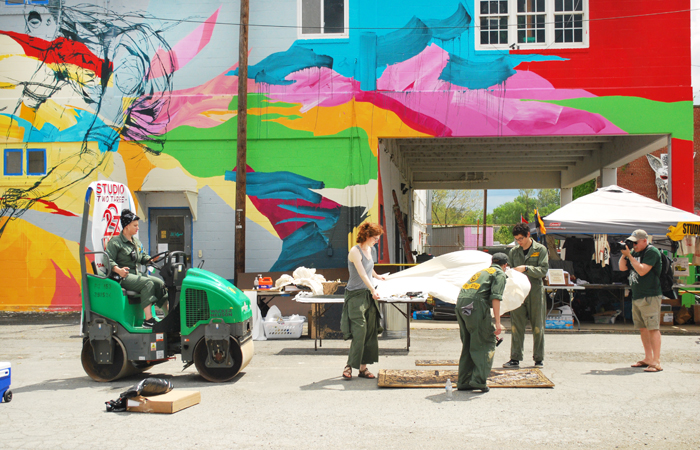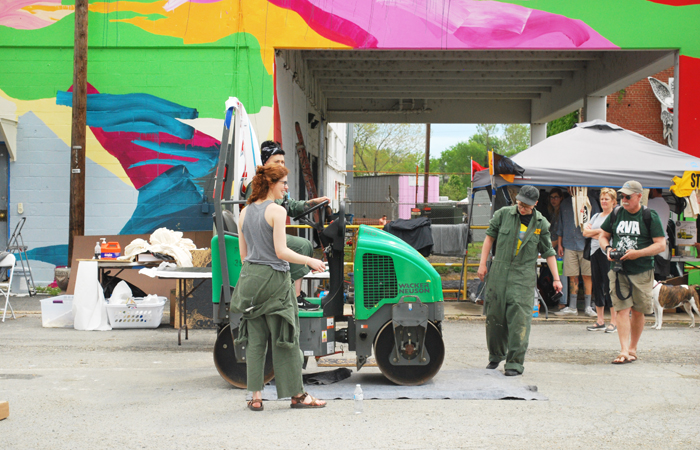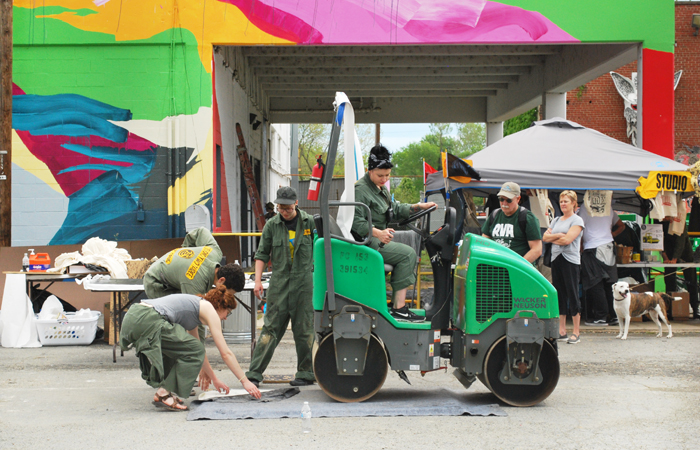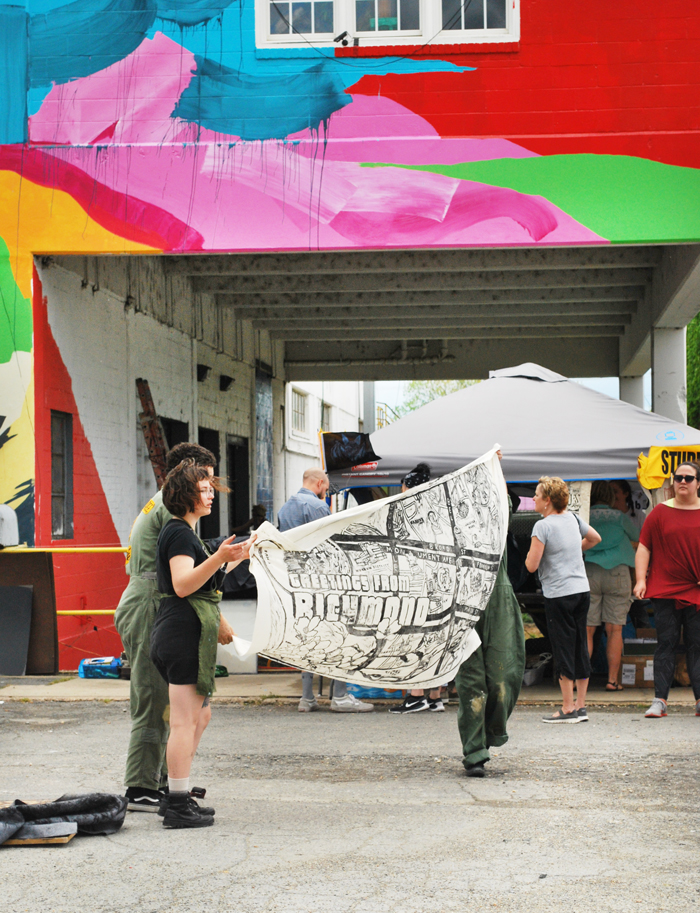 It was amazing to watch these pieces in progress and I love driving by now and glancing over at the finished products. As of right now, plans for a 2017 RVA Street Art Fest have not been announced, but I will definitely be attending if/when that happens!
Visit these works:
1 Manchester Road
Richmond, Virginia 23224
Southern States silos
Directly across from the entrance to the Manchester Floodwall Park and Walkway
Learn more about the RVA Street Art Festival: