A few weekends ago Dan and I found ourselves with nothing to do…a rare treat! When thinking out loud about places in town or in nearby towns we could visit, I brought up Old Towne Petersburg. I'd never been before, even though I worked only 8 miles north of there last year. Petersburg isn't a huge destination, but it is a great place to visit for a day, especially if you're interested in history. Being only 27 miles from Old Towne, a spontaneous Saturday trip to explore was easy and definitely enjoyed.
My first curiosity with Old Towne Petersburg came from learning that the PBS Civil War drama Mercy Street was filming there when they weren't shooting in Richmond. Remember when I worked in the coffee shop downtown and the actors would come in? I quickly became interested in knowing where they were filming, hoping to catch a glimpse of something familiar while watching the show. While a third season has not yet been confirmed, if they do a third season it should start filming there this spring. (They were filming in April and May last year.)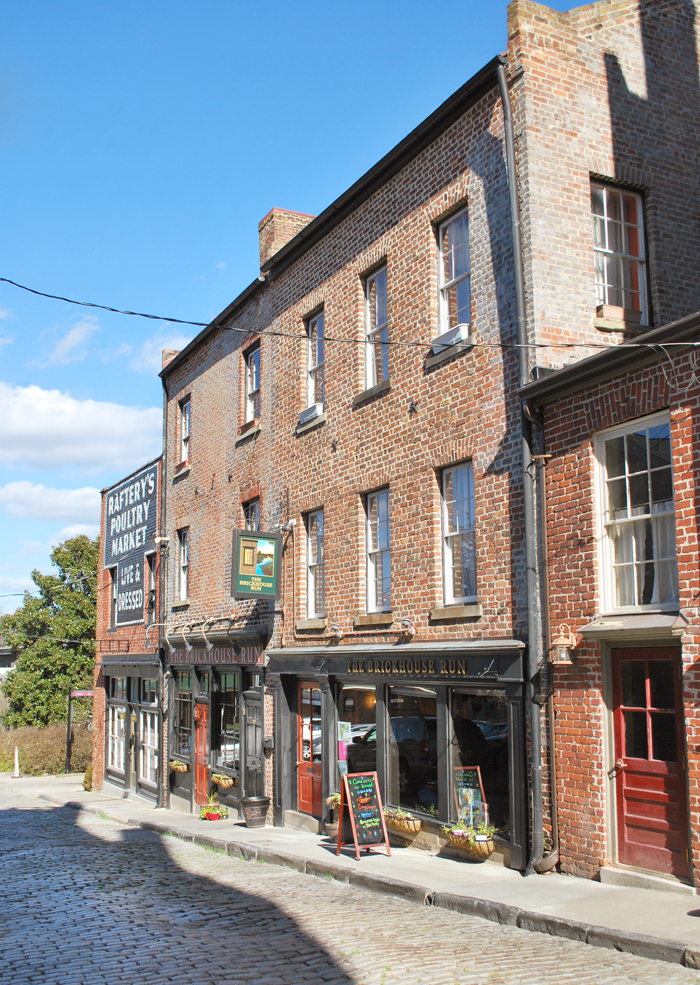 We arrived in Old Towne a little before noon and found parking easily on River Street near the train station. We walked up the cobbled streets to Bollingbrook Street where we found ourselves standing in front of the old Farmer's Bank, now the Petersburg Visitors Center. Take this advice: always stop inside visitors centers when visiting someplace new! Don't be so worried about looking "touristy;" the people inside always know so much about the place you're visiting. The man inside the visitors center here was no exception. He immediately started showing us around, explaining the history of the building, what rooms were used for what, and showing us what parts were original versus restored. We were able to look down into the cellar where slaves used to have to lower the safe every night (so heavy! I can't imagine!) and look out onto the courtyard in the back. I wish I'd taken some photos, but I was so intrigued by his storytelling that I totally forgot to.
I did see a few scenes on Mercy Street that were shot inside of the bank as well as in the courtyard out back. Most of the scenes of the slaves working in a brick courtyard, whether washing clothes or building caskets, are shot in the Farmer's Bank courtyard. Here are a couple of screenshots while watching the show, which—please don't sue me for sharing these, PBS.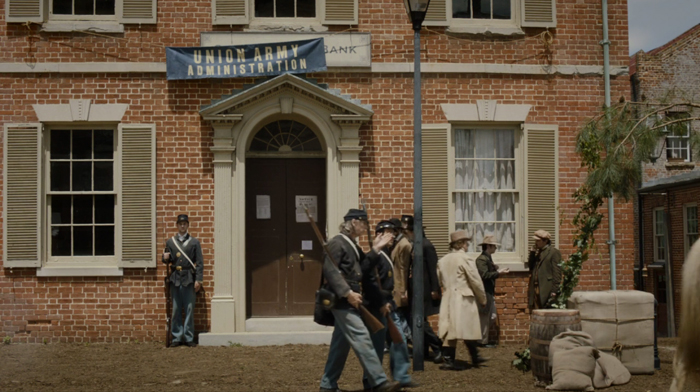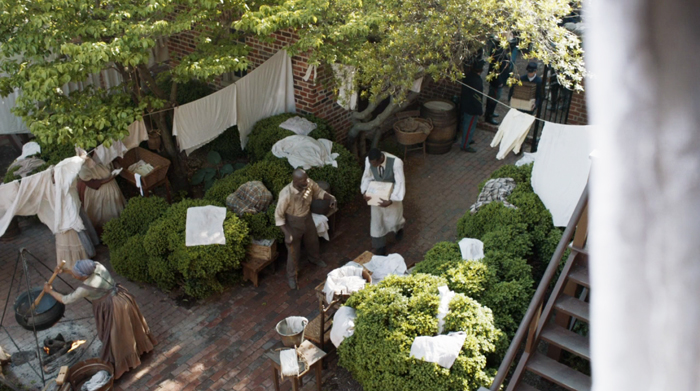 After that fantastic tour, we set out to find lunch. There were a ton of options considering how small the area is, with everything from cajun to sushi to steak. There are thirteen locally-owned restaurants within walkable distance, as well as three cafes and two breweries, so the hardest part is choosing one. We wanted something more on the affordable side, so we chose Dixie Restaurant for a diner vibe and a tasty burger and fries.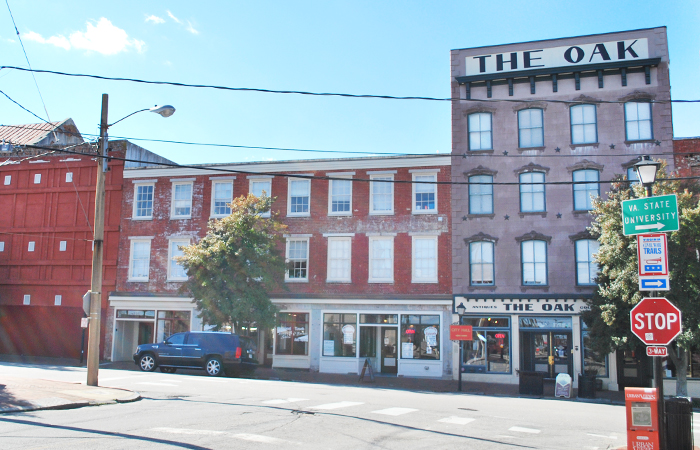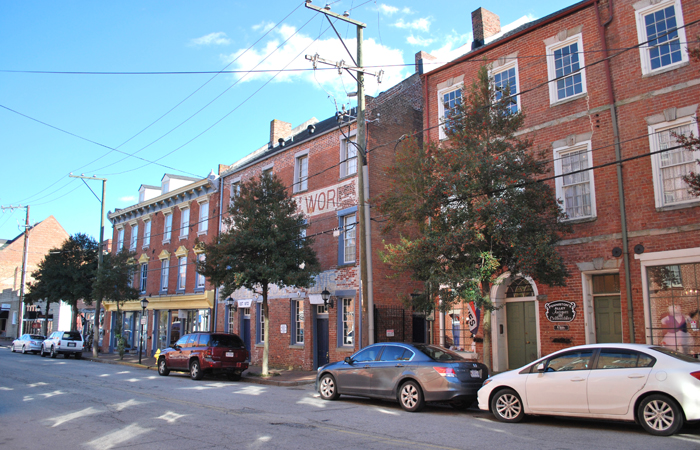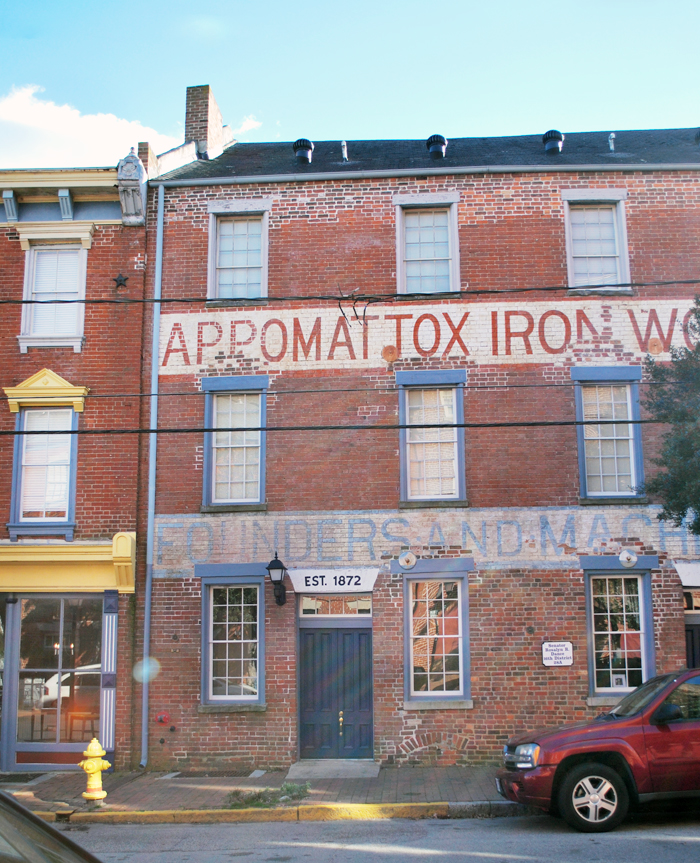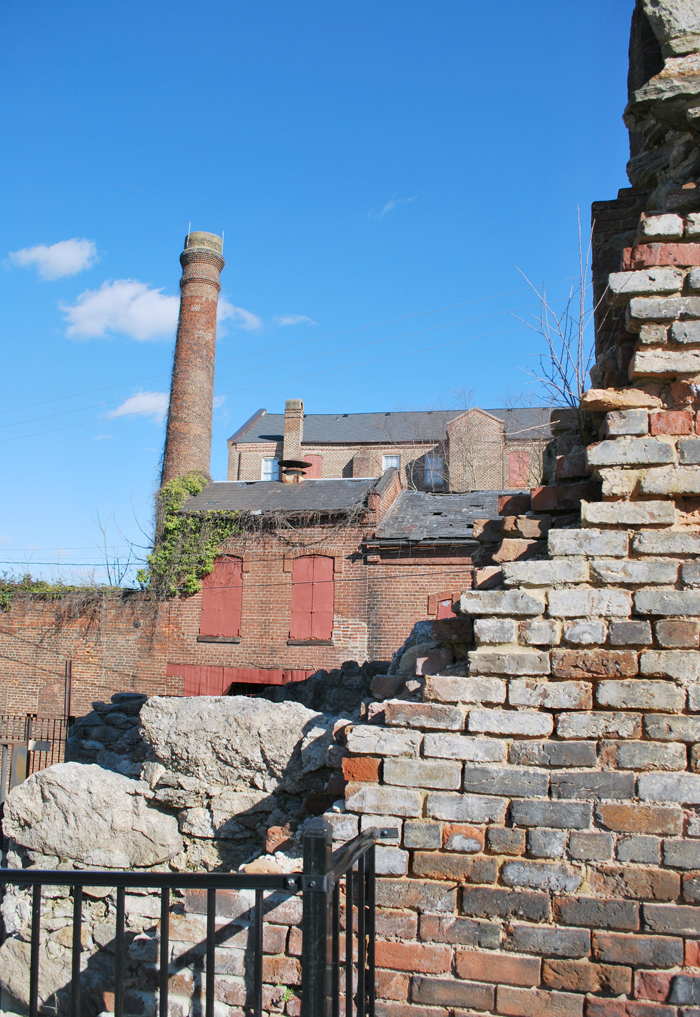 Then we tried to walk off our lunch, winding through the streets past old buildings, homes, and many antique shops on our way back down toward the river where we parked. The buildings here are so cool and in great shape for their age, with many of them dating back to the 18th century. After checking out the Peter Jones Trading Station, we headed back toward the Farmer's Market building. This unique looking building is featured in Mercy Street, but was most prominently featured in the 2012 Stephen Spielberg movie Lincoln, which was also filmed in Petersburg and Richmond. The building is now Farmer's Market Restaurant, which I wish I'd known before we'd already had lunch. I want to go back just so I can eat there and see the inside better than I could through the windows.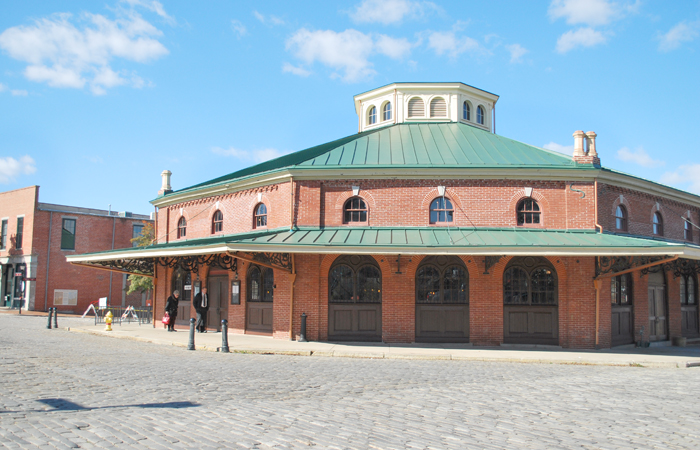 One of the coolest things we happened upon was a film set. Right beside the Farmer's Market, on tiny one-block Rock Street, facades for an "old New York" were set up for the filming of AMC's Revolutionary War drama Turn: Washington's Spies. All three seasons have been shot in Old Towne Petersburg and the surrounding area. I'd love to go back on a day when they're filming and watch!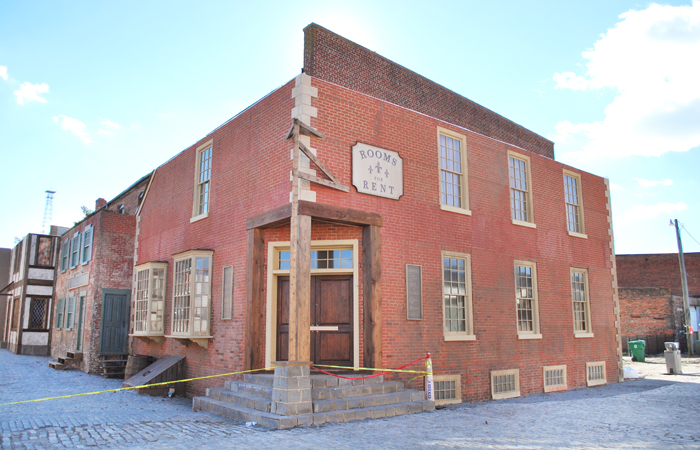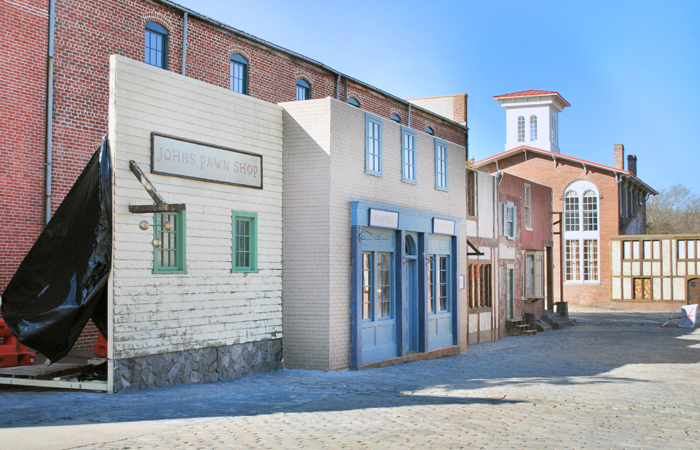 And back to Mercy Street (since it was what interested me in Old Towne in the first place…) Rock Street is also the main filming location for most of the outdoor scenes in this show, too. Where the facades of old buildings are set up for Turn is exactly where the Mansion House Hotel (aka, hospital for soldiers) is located in MS, but a fake front door, balcony, and facade are built onto the existing building for that show. In the photo below (another PBS screenshot) you can see the roof of the Farmer's Market in the bottom right of the shot, over a wagon. The old train station in the back, with the steeple, is "native" to Petersburg, too (you can see it in some of my shots of the Turn set, above.) Though, the building that they turned into the hospital isn't quite so tall, with the third floor possibly being created with CGI in post-production. (Or perhaps they build it on, who knows. I'd like to go and find out!)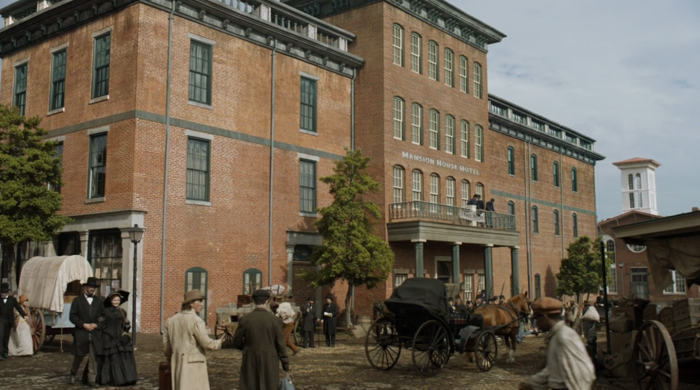 There's no wonder Old Towne Petersburg is chosen for a filming location over and over. The old buildings, cobbled streets, and ease of covering up any signs of modern life almost make it too easy here. It's like going back in time to visit and it's easy to imagine what it looked like two hundred years ago. Here is a list of movies and tv shows shot in Old Towne Petersburg:
Of course there are many more smaller productions, documentaries and commercials filmed here, but these are the most prominent.
If you're ever in the Richmond area and want to check out Old Town Petersburg, you definitely should! Visit for lunch, take a tour, read up on the history, and visit the local shops. Next time I visit I hope to check out Centre Hill Mansion, another hot spot for filming and a ton of Petersburg history.
Visit:
9 E Old Street
Petersburg, VA 23803
Directions take you to Farmer's Market; find parking nearby.
www.preservationpetersburg.org