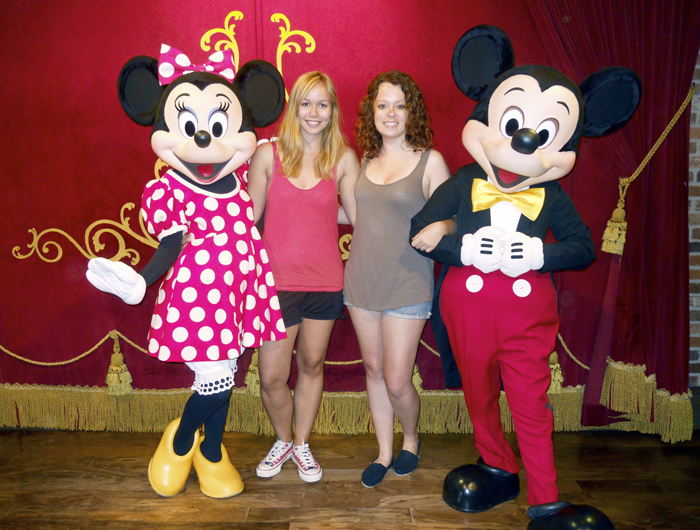 My best friend Diana is here from Holland this week and we're out and about seeing Richmond, Roanoke, and my hometown. In honor of her visit, and because I'm too busy to blog at the moment, I thought I'd do a #throwback to a road trip the two of us took together five years ago. (If you followed my old blog you may remember this trip. In fact, I've included a few quotes from those original posts below.)
May 2012 was probably one of the most overwhelming, exhausting, and busy times of my life. (Also the most wonderful.) Chelsea and I had been working furiously to complete the first issue of our magazine and were set to release it to the public the weekend of June 2nd. There were all-nighters, trips to the printer, last minute articles to write, TV interviews, meetings, you name it. I dropped the files for our first issue off with the printer on a Friday afternoon and boarded a plane the next morning to Kansas City, because obviously what I needed at that very moment was a flight to Missouri and a road trip to Florida.
Roanoke ➔ Kansas City/Lawrence
I laughed then and still laugh now that we fit a trip to Missouri and Kansas in with a road trip across the south, all the way to Miami and back, and love(d) the look on people's faces when I put it like that. Skipping the in-betweens, saying "Kansas and Florida trip" as one sounds kind of crazy, but it was the kind of crazy I love.
And I just realized how crazy it must sound when I tell people I'm going on this trip. I said something very offhand about being super white and wearing a bathing suit at the beach and my coworker was like "Wait, what? I thought you were going to Kansas?" And I'm all, "Yes… but then we're going to Florida." —via my original blog, 5/11/12
A mutual friend of ours, Kavill, was graduating from Kansas University and we wanted to go. Di flew into New York for a couple of days before flying into KC. We met at the airport, picked up a rental car, jumped on the bed at our hotel, and ate all the nachos we could get our hands on at The Foundry. The next day we drove to Lawrence, Kansas for the ceremony.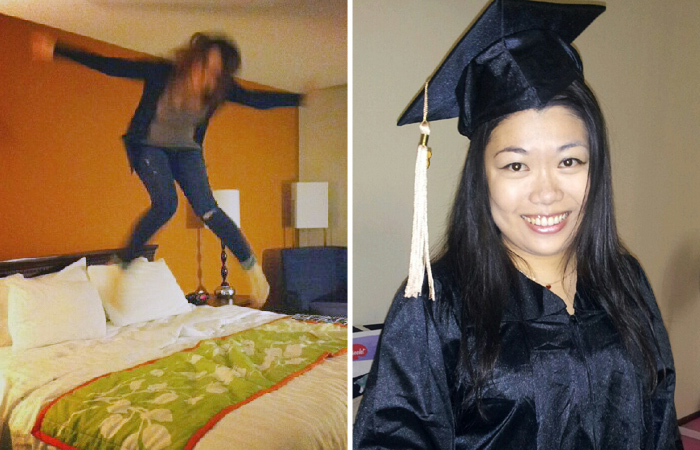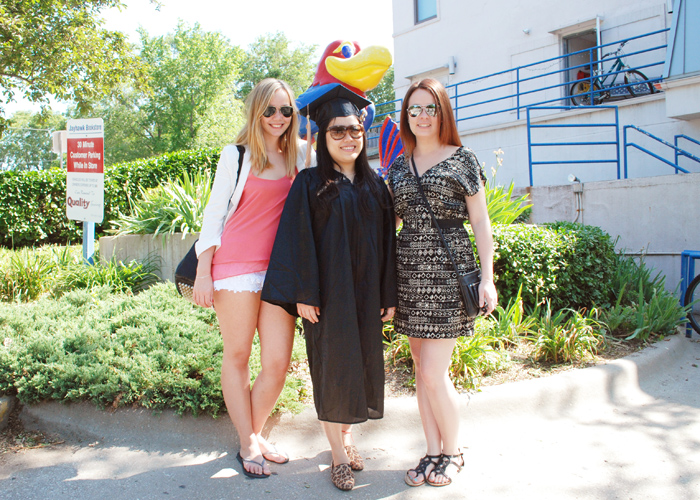 Kansas City ➔ Charleston
We only spent one more night in KC before flying together to my car in Charlotte, North Carolina, which was the closest major airport for me living in Roanoke at the time. Immediately after landing in Charlotte, we took off for Charleston, South Carolina.
A close family friend of mine lived in Charleston at the time and we had plans to stay with her. Before heading to her house on John's Island, we spent the last hours of daylight wandering the French Quarter and having wine and tapas at a wine bar (that apparently no longer exists) on Bay Street.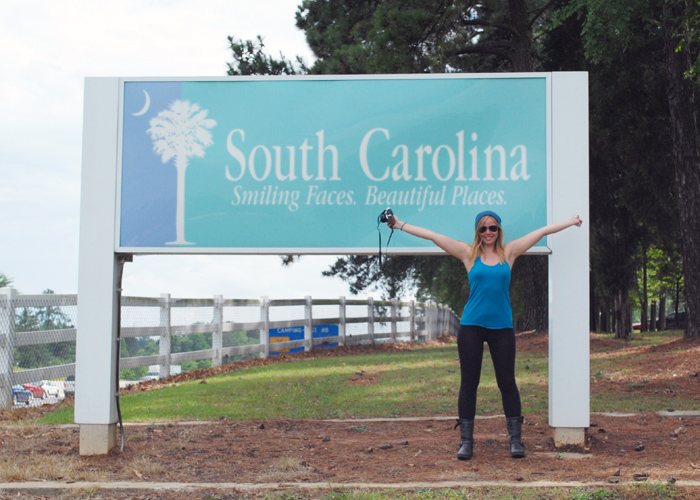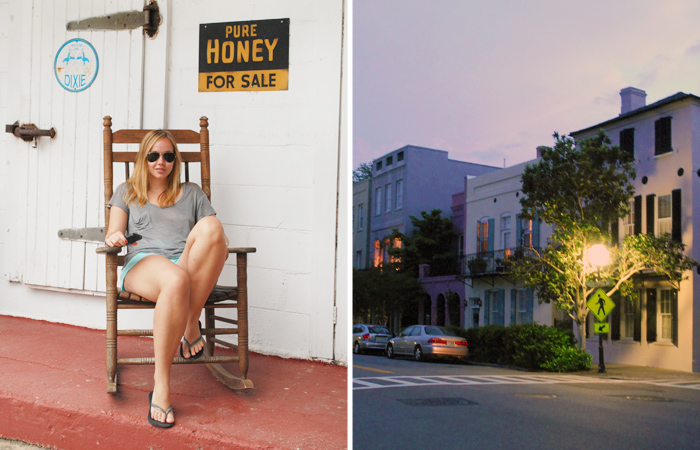 Charleston ➔ Orlando
The next morning we stopped at a grocery store and loaded a cooler full of water, bread, fresh fruit, and snacks. We took old route 17 as far south as we could, stopping at old country stores for jam and picnicking along the way. We hit several torrential downpours as we crossed the Florida/Georgia line, but we made it to Orlando in one piece.
We stayed at a hotel just outside of the Walt Disney World Resort, driving in to Downtown Disney for dinner and hopping a shuttle the next morning for a ride into the park. It rained most of the day but we made the most of it and acted like children the entire day, as one should when they visit Disney World's Magic Kingdom with their best girlfriend. Looking back, the park was so strangely unpopulated that day that we never waited long for any rides and almost felt like we were running out of things to do at one point. Apparently there was one exception:
We managed to find things to do the entire day without doing anything twice, and I'm pretty sure the only thing we didn't do was see Rapunzel… I made a joking and childish big deal over it but I think the angry mothers in the 70 minute wait line were actually livid. —via my original blog, May 2012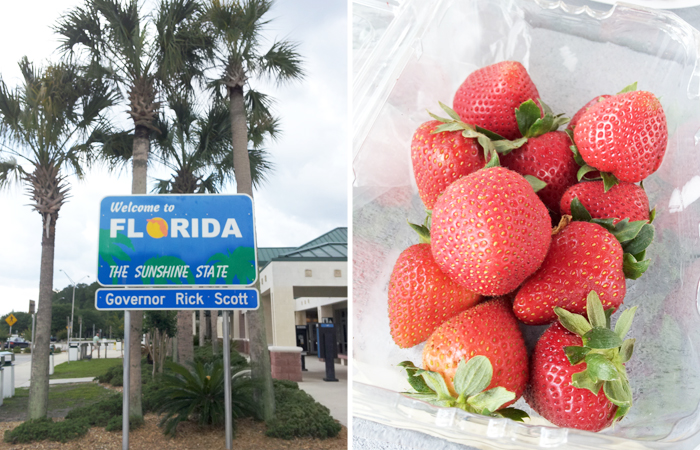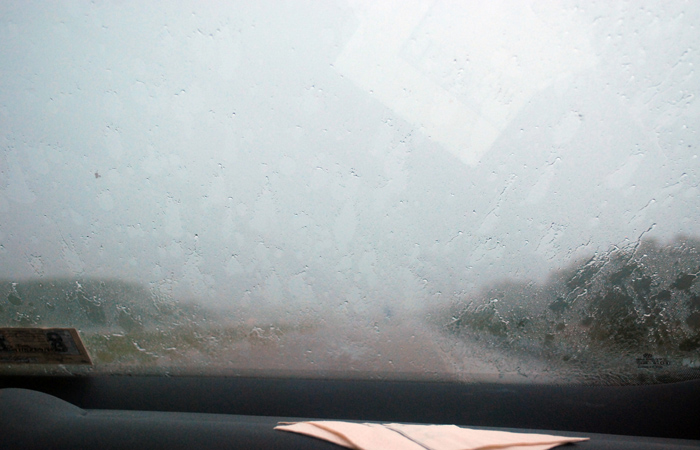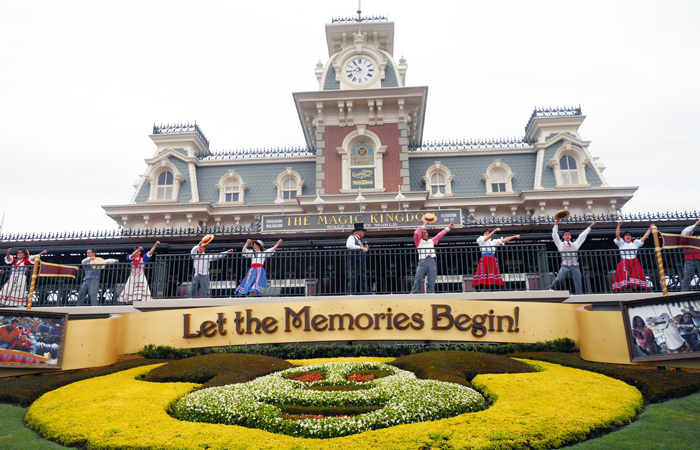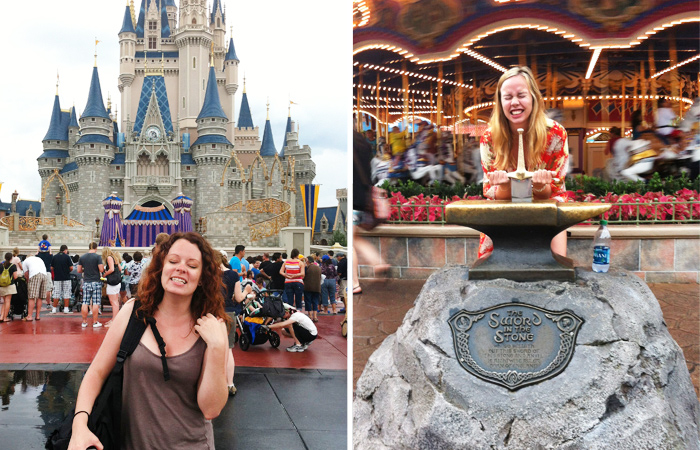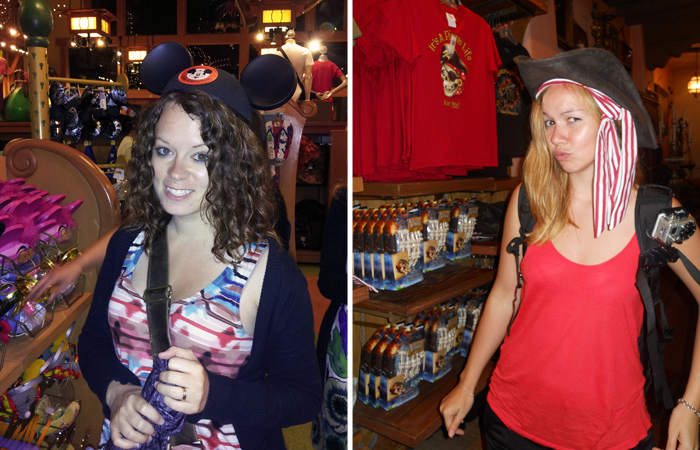 Orlando ➔ Miami
Next, we headed to Miami. Di had booked us at the Deco Walk Hostel in South Beach, which is right on Ocean Drive in the perfect location. I had been skeptical about visiting Miami, but it turned out to be a highlight of our trip. Our hostel was safe and clean; we were in an all-girl 6-bed dorm and had two Dutch girls as roommates (what were the chances, right?) along with another from Morocco and one from Brazil. It was my first shared dorm experience in a hostel and it was great.
Before our trip, Di and I had a running joke about what visiting Miami might be like:
Apparently, we're gonna party with Will Smith, be murdered by Dexter, and our deaths will be investigated by David Caruso from CSI Miami. What a terrible thing to joke about, especially the part about hanging out with Will Smith circa 1997. —via my original blog, May 2012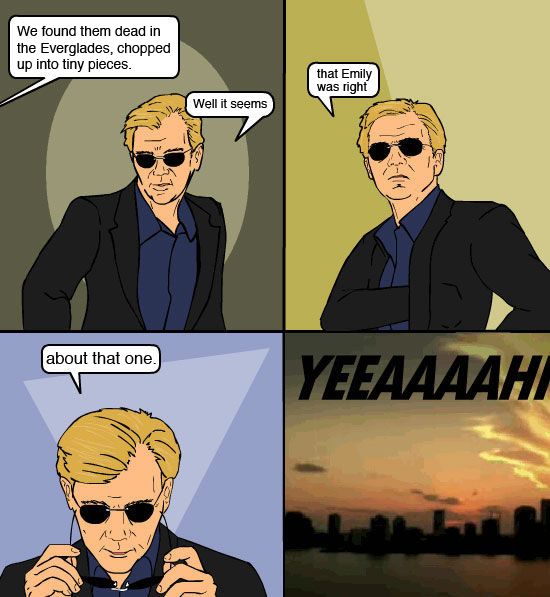 After heading out to wander about, we randomly stumbled upon a Pitbull performance as he promoted Men in Black 3. This probably tops the list of really random performances I've somehow come across. We were so close to getting something right with our Miami references murder joke…dammit Will Smith, where were ya?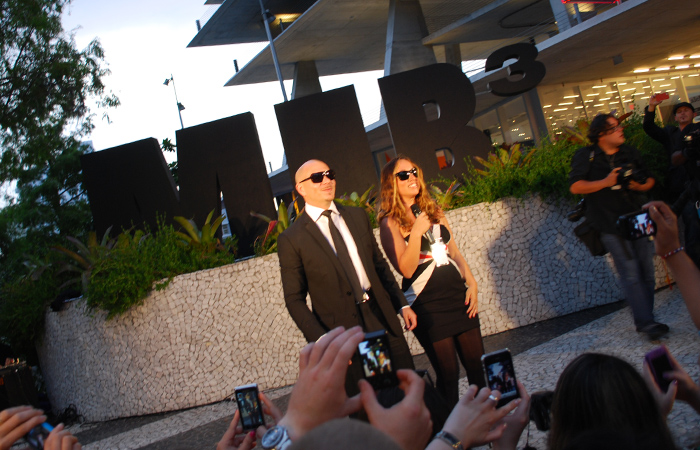 We then rented bikes from a bikeshare rack so we could ride around the peninsula for a while before dinner…
You know the term "it's like riding a bike;" yeah… that term is supposed to insinuate that whatever skill it is you're using should be easy to just pick up again after years of disuse. After hopping onto my bike and starting to pedal, I realized that this is not the case for me and this little phrase does not apply. Especially when you are following a Dutch girl who grew up riding bikes all over the place and I probably only spent a good 5 years ever riding a bike (I learned when I was 11 and probably haven't ridden since I was about 16.) I was wobbly with terrible balance. When I wasn't worried about getting hit by passing cars I was worried about crashing into a BMW parked on the side of the road. Frightening. —via my original blog, May 2012
South Beach was beautiful and I need to go back to see more of Miami. We shared the largest margarita of my life there, so obviously it holds a special place in my heart.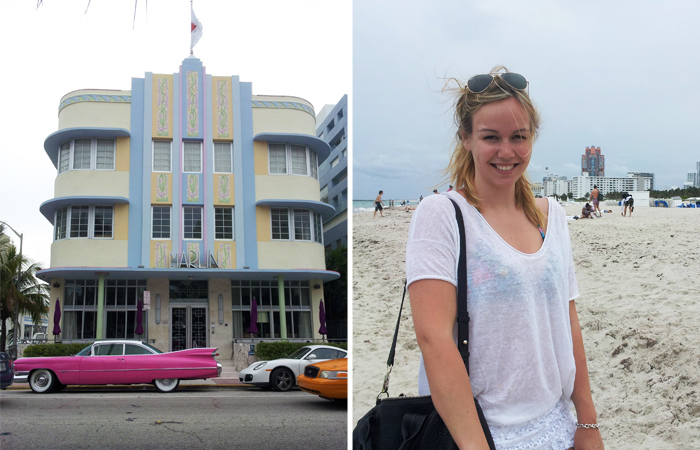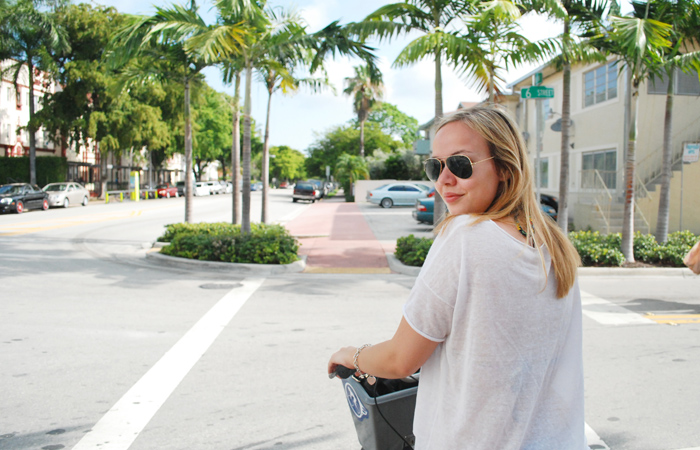 Miami ➔ Treasure Island
We spent less than 24 hours in Miami before hitting the road again. Next, we were off through the Everglades, where we saw zero wild animals and one wild Alligator Ron. After hours riding along the Gulf Coast, we finally arrive in Treasure Island, just west of St. Petersburg and Tampa. We had dinner at John's Pass and spent a quiet evening on the shell-covered beach watching the sunset.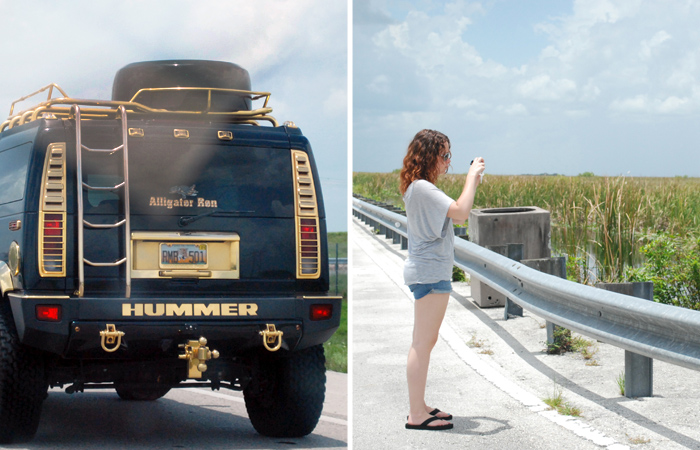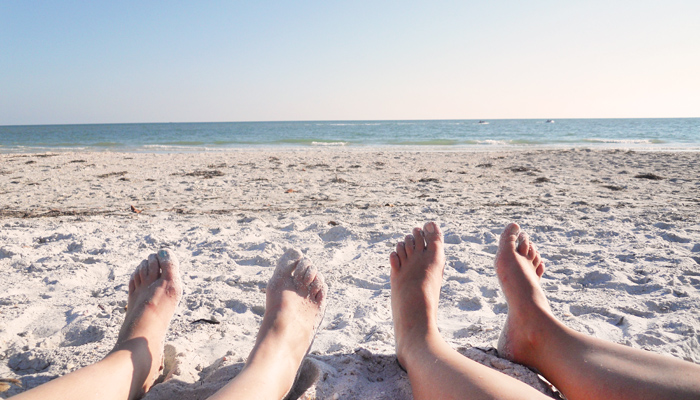 Treasure Island ➔ Savannah
After a very short stay in Treasure Island, we were ready to head back to Virginia. Or rather, we were closing in on me having to be back at my desk the following Monday. We decided to drive as far north as we could before finding a random hotel somewhere halfway, but not before stopping for a late lunch/early dinner in Savannah, Georgia.
Savannah is one of my all-time favorite southern towns. I would love to visit sometime soon and do lots of historic tours and just wander around the squares. We spent a while walking along River Street before popping into Huey's for dinner.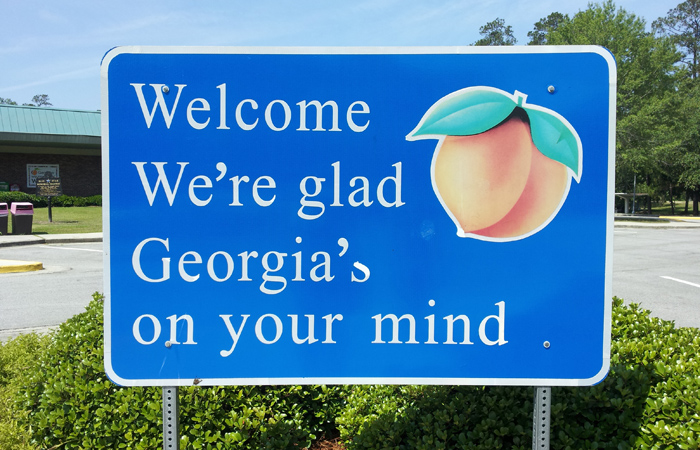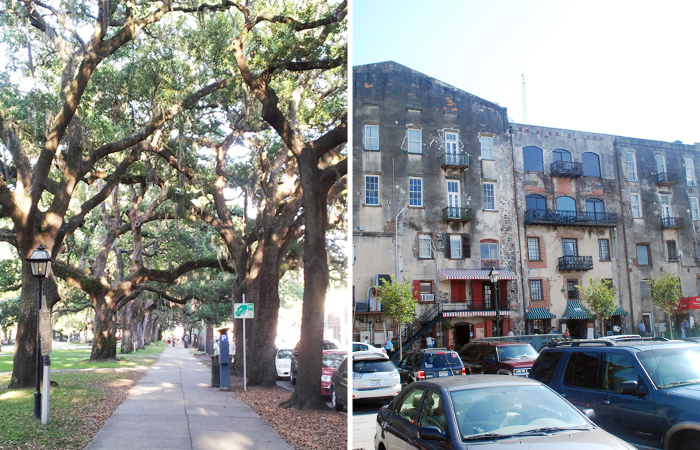 The next day we only had around a six hour drive before we were back in Roanoke. It was back to reality, back to work, and back to magazine craziness for me, and back to Holland for Di.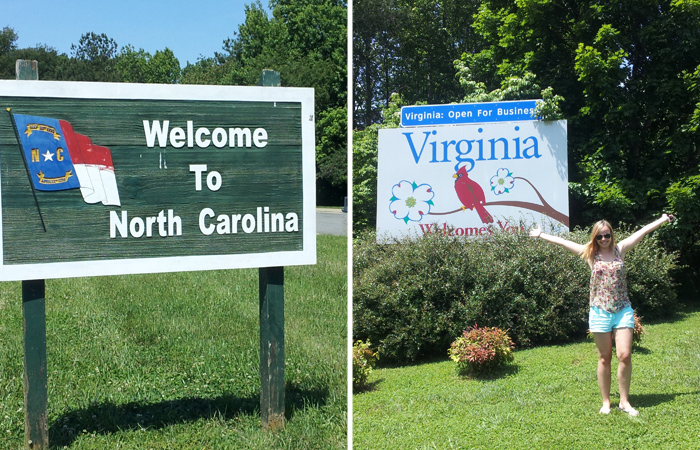 We really have had some great adventures together. I know that our lives are really different now (oh how things change in five years) but I hope we are still able to fit in some great adventures every now and then. Kind of like…right now. 🙂
Extra: a video made by Di