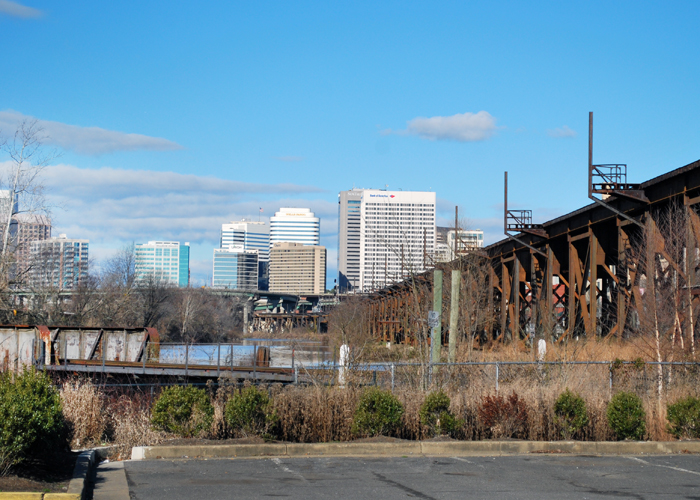 We've had many beautiful days here in Richmond lately, with temps reaching the mid-seventies! I've been out and about as much as possible, breathing in the fresh air and enjoying the sensation of an early spring. (I'm enjoying it while I can…I know we'll probably have snow again before I can blink.)
One recent morning, after a latte and pastry at Whisk in Shockoe Bottom with my friend Carly, we ventured down the hill to Great Shiplock Park to see the beginnings of the locks system that leads into the canal.
The canal in Richmond isn't the most spectacular waterfront (like the ones in Amsterdam, or even San Antonio,) but the city is starting to make it more of an attraction. We used to live alongside it when we were in our downtown apartment and absolutely loved being able to walk right out onto the canal walk and west to Brown's Island.
Along with all of the great history that Richmond has as a whole, the canal here also has an interesting history. When John Smith (yes, that John Smith) and Captain Christopher Newport reached the rocky rapids and falls here on the James River, they were forced to stop, discovering the Powhatan village where Richmond now stands and eventually establishing an English settlement nearby. In 1785, George Washington surveyed and planned a canal system to bypass the rocky rapids of the James River, intending for it to stretch all the way west to the Ohio River Valley. It only made it as far as Botetourt County in western Virginia (196 miles) before war funding took precedence, and later, trains made more sense for transportation and trade. You can read a more detailed history here.
The great lock at Shiplock park connected the Richmond docks to the James River, allowing ships up to 180 feet long to enter and be brought up to the canal level. Today the locks still work, but ships are no longer brought into the canal system.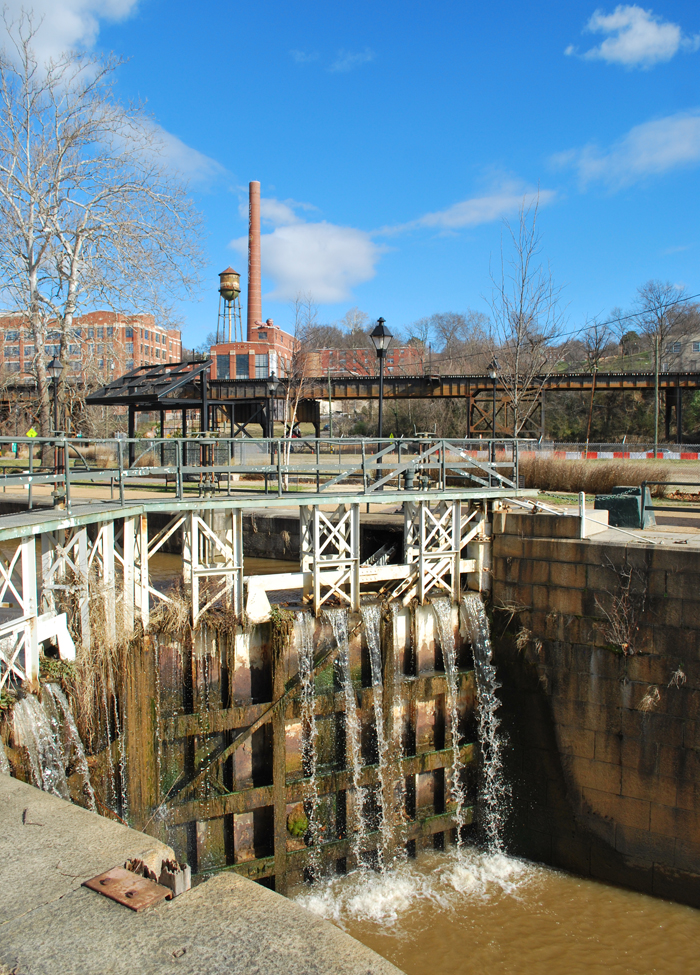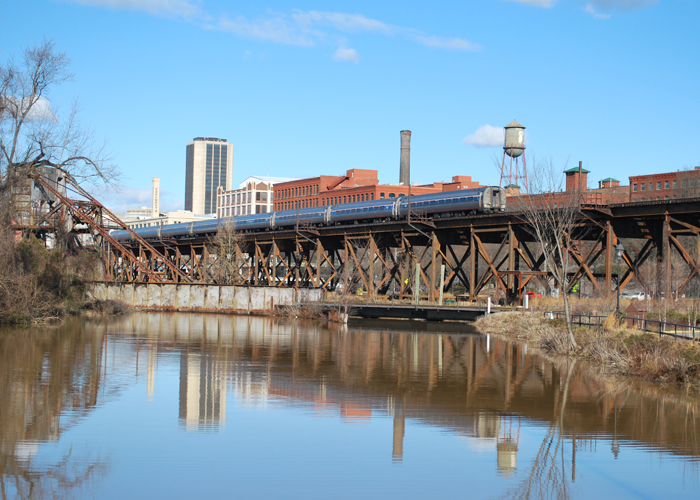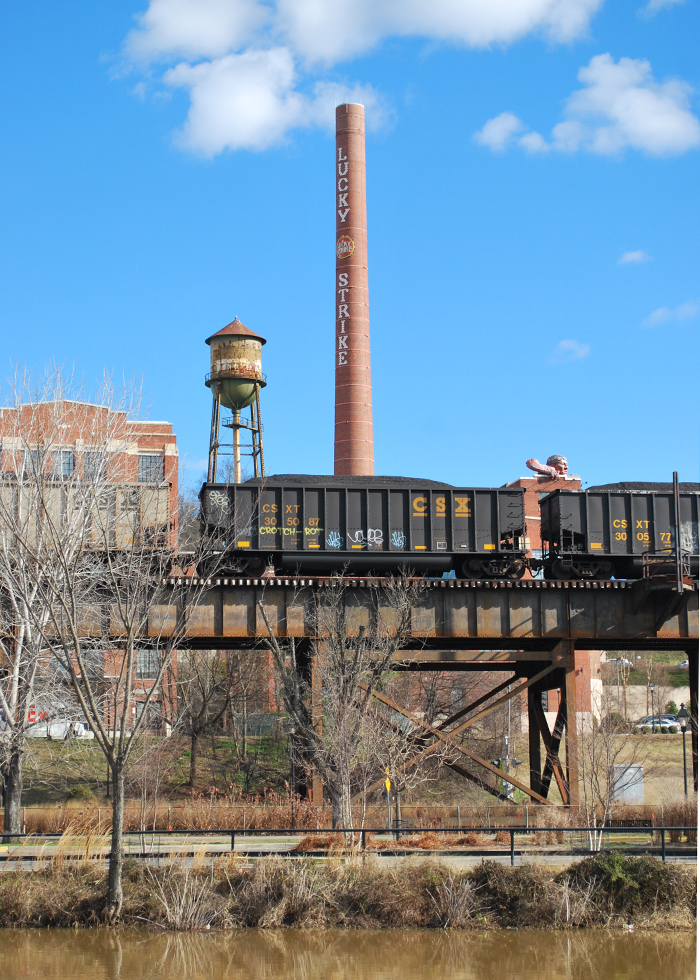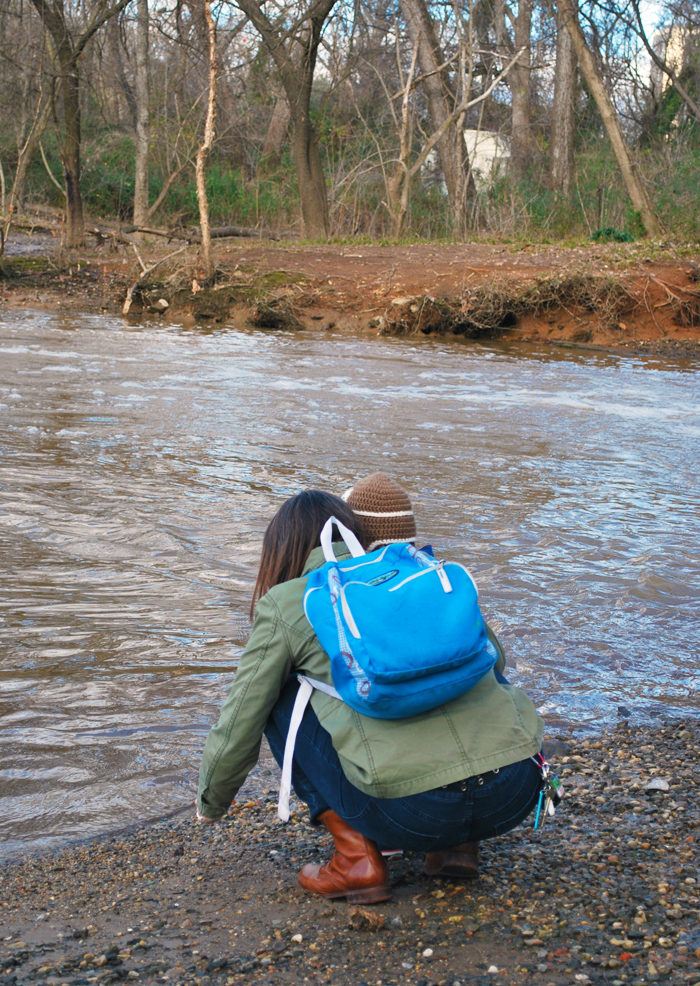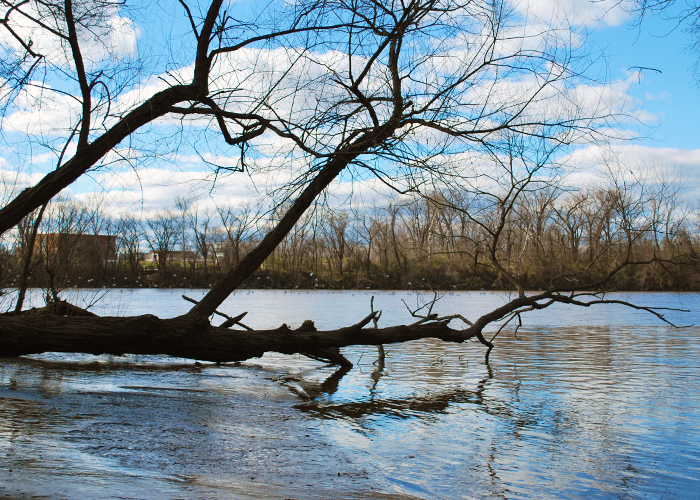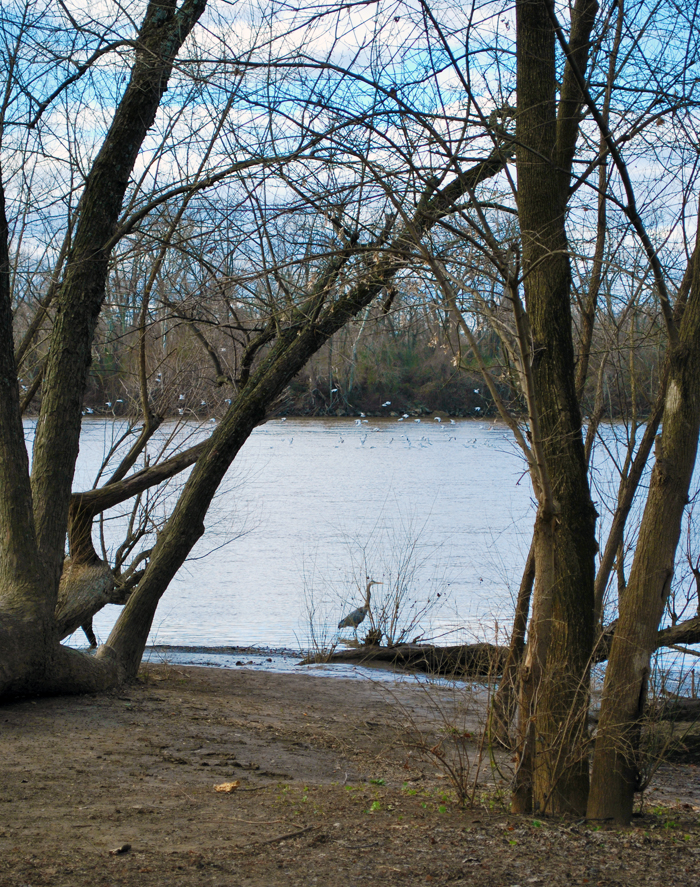 The park is currently used simply as a public park, with great access to the James on the south side for fishing or getting into a kayak, and a few small trails, great for walking or biking. It's an easy walk from Shockoe Bottom or the beautiful loft apartments along Tobacco Row, and it's also connected to the Virginia Capital Trail, just in case you want to bike/walk/run 50 miles to Williamsburg. The park is also the new home of Richmond's Earth Day Festival, which is coming up in April. I'd love to go back in the spring when it's more green and less muddy!
Get there:
2803 Dock Street, Richmond, VA 23223
Richmond Outside Website