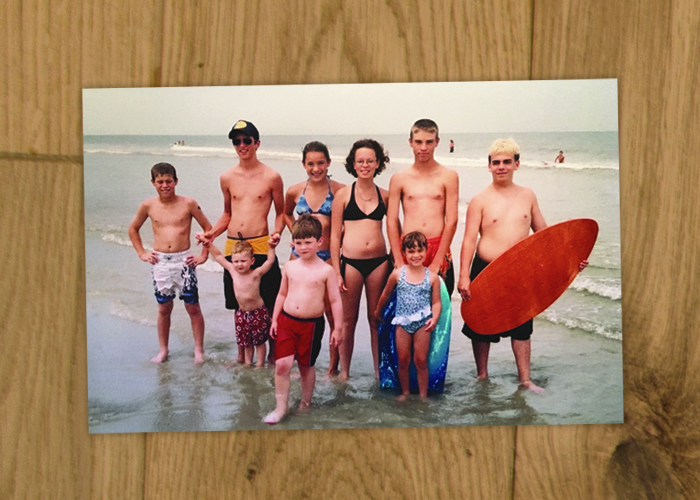 On Friday night I received one of those phone calls that we all fear and hope to never receive. Dan and I were driving around in the Fan looking at all of the big fancy houses decorated with tacky lights when my dad called. "I need to tell you some really bad news," he told me. "Wait, we need to find a place to park." Dan parked. Dad talked. We all cried.
My sixteen year old cousin Carter had been shot and killed while out hunting with a friend. It was a total freak accident. Mistakes were made. Lives were forever changed. Hearts are broken.
I am choosing to keep details private at this time out of respect for the family. Our community has already been bombarded with uniformed opinions and political opinions concerning this tragedy after the closest news station covered this story sparingly and shared it on social media. Our hometown is private and everyone would like to keep these sorts of things on a need-to-know basis. Random strangers over an hour away can satiate their curiosity elsewhere. (Can you tell I'm angry about this?)
We headed to my hometown Saturday and quickly headed over to my cousin's house. As expected, the house was full.
Dan is always surprised at how these kinds of things go where I grew up, and it takes him commenting on it for me to even remember that not every community comes together they way people back home do. I think the first time he experienced it was when my grandmother passed away in January 2013, and he said he'd never seen anything like it. It's so normal to me that it's hard to imagine things not going the same everywhere.
Small towns have a reputation for everybody knowing your business, and for everyone being related in some way, but that's not always a bad thing. While people usually remark on this with an eye roll, this kind of living results in a stronger community than I have been able to find anywhere else. When a loved one passes away in our small community back home, news travels fast. Tragic news from a single phone call spreads quickly through prayer chains, Facebook posts, and even CB radio to hunting trucks across the county. Hundreds of people across the area mourn because everyone knows everyone and is connected in some way.
Then people begin to come. The family in mourning will never have to cook; every person who comes to the house will bring food. Friends and family will let themselves into the home, taking over the kitchen to organize what is brought or to reheat food that others brought the day before. Someone will make trips to the store for ice and paper products. The floors will be swept, the bathrooms cleaned, clothes ironed. Someone will take responsibility for taking the trash to the dump. Someone will be sure to feed the dog. This will all go on for up to a week. Several dozen working hands will work through their collective mourning to make sure that the ones who are hurting the most never have to worry with these things of daily life. It is love in action. It is the greatest example of friendship, and I'm so proud to have had witnessed it my entire life.
Dan and I will head back to my hometown tomorrow for the funeral. If you're the praying type, please lift the family and friends up with prayers as we try to come to terms with the loss of this young, vibrant life. His parents and brother need all of the love in the world right now.