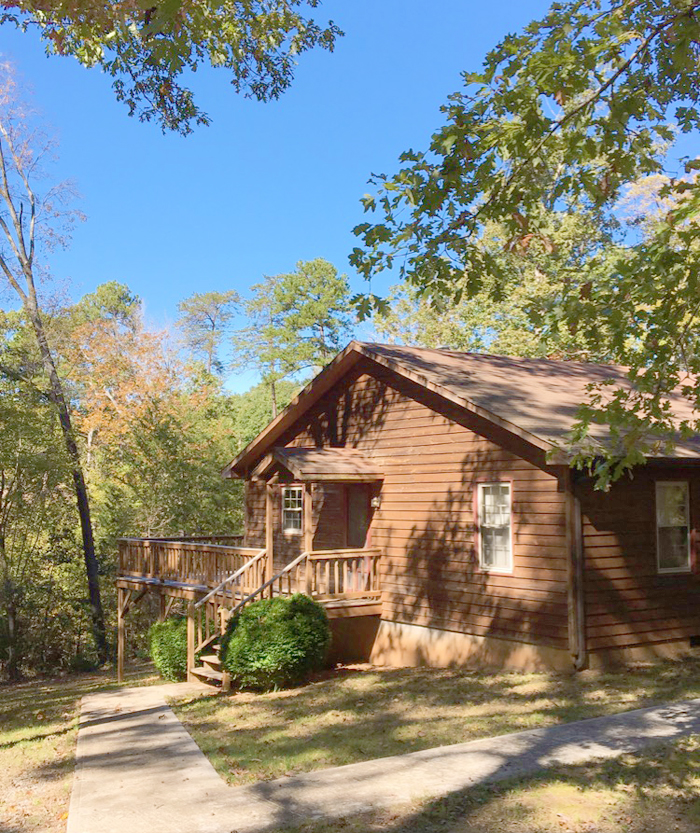 Oh, the Cabin Party. How I missed these times while we were off living in different parts of the country. Every October while we were in California or New York, we'd start talking about the Cabin Party, laughing over stories of parties past and wishing we could snap our fingers and be back there. This past weekend we returned to the cabin for the first time since 2012, and I have never been more thankful for moving back home.
My parents co-own a cabin (rather, a "hunt club") with a few other families back in my hometown. I grew up attending birthday parties, Halloween parties, and any other kind of get-together at that cabin. During our wedding weekend, all of the guys in the wedding party stayed there and absolutely loved it. After that, it was decided the whole group needed to return around Halloween for a weekend. This lead to annual epic weekends at the remote cabin, complete with costumes and ritual midnight runs through the woods. (You may remember some posts on these parties if you followed my old blog, pre-2014. Hello to all two or three of those old followers, ha!)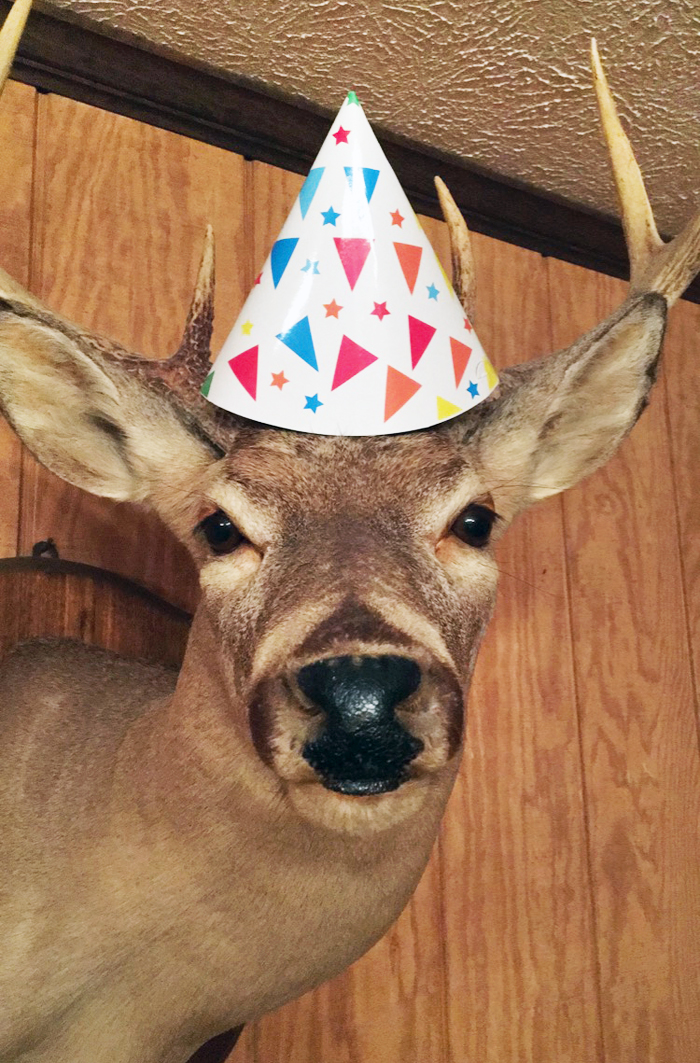 While our old Cabin Party weekends used to host between 20-30 of us (some who came only for the costume party on Saturday night), only six of us were able to return for this past weekend. We missed our other friends of course, but we didn't let that get us down.
We filled the floor of the main room with air mattresses and piled in to watch cabin-themed horror movies projected on a large white sheet hung from the mantle of the fireplace. (Evil Dead and Cabin in the Woods were so fitting!) We spent cool mornings drinking coffee on the porch. We visited a nearby winery for lunch from a food truck and a few rounds of cornhole. Saturday afternoon, we adventured through the woods surrounding the cabin, following a creek from pond to pond, Tom playing the Lord of the Rings soundtrack on his phone for effect. (If you follow me on Snapchat, you may have seen some of this ridiculousness.) Regardless of the fact that there were only ten of us for the actual costume party, we put on our costumes anyway. And keeping with ritual, we ran through the dark at midnight, following the long gravel driveway to an open field where we watched the stars and Orionid meteor shower while we shivered from the cold. These are the best times.