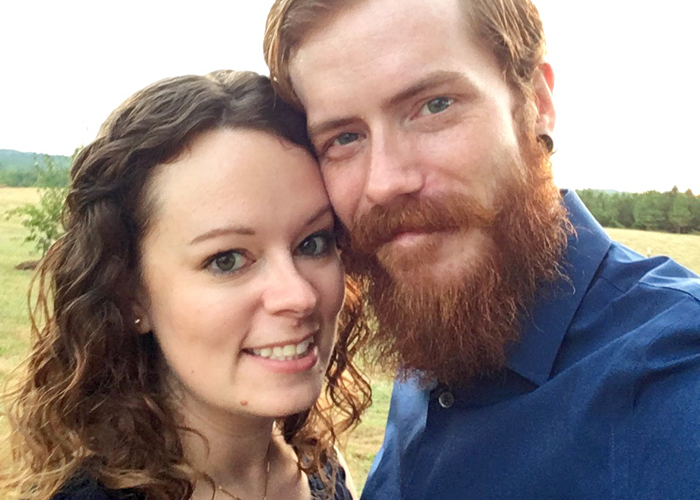 I never dreamed that it would take me one month before I had time to really blog again, but here we are. I have made big changes in the last month and I'm so pleased and excited with them. I wanted to make my big return to this space by sharing where I am in life and all that has been going on.
You probably already know that we moved about three weeks ago, which has been such a positive change for us. We have much more room to spread out and our new [rental] house feels so much more like a home. The house was built in the 50's and all of the floors, doors, cabinets, and molding are the original knotty pine. The floors are the slightest bit uneven in spots from settling and creak when you walk across them, adding a warmth I didn't realize I'd find so charming. We switched the second bedroom and office spaces, giving us lots of room for two big desks in one room and a small, cozy, pine-paneled guest room for visitors. Things aren't perfect and shiny and new, but I like this place a lot. Also, it has a screened porch! It's my favorite.
The biggest change this past month? I left my job! After months of looking and worrying about finding a job after moving to Richmond, I landed one at the end of May and felt so relieved…but the feeling didn't last long. It turned out that it was not the right place for me, and that feeling was apparent really early in. With the clock ticking on my 90-day contract, I finally came to the conclusion that I did not want the position to roll over to official-employee status. Everyone was shocked that I was leaving, but it wasn't a decision made lightly. Today is my second day at home and it has already been the best decision.
I cannot even put into words how thankful I am that Daniel has been 100% supportive of my decision to leave that job and how thankful I am that he is willing and able to support us while I'm not working. Instead of hitting the job boards and trying to throw myself back into another cubicle, I've decided to take this opportunity to start my own small business. Not everything has taken shape yet and I can't really say exactly what my small business will look like, but I have lots of ideas I've been rolling around in my head for over a year. What better time than now to try them out?!
For now I'm doing a bit of freelance graphic design work, working to completely settle us into our new home (we're still unpacking), and enjoying doing daily household chores. I love cooking, organizing, and having the house clean. Having Dan come home to an actual dinner brings me the biggest burst of pride. I never thought I'd actually want to be such a housewife, ha!
We've had such a great month, celebrating two our our friends' marriages and a family reunion. This weekend will be our first one at home in six weeks and I'm looking forward to a lazy Saturday of coffee on our porch and maybe a trip to the farmer's market. What's more "fall" than that? Things feel right and good, and for that I'm so thankful.