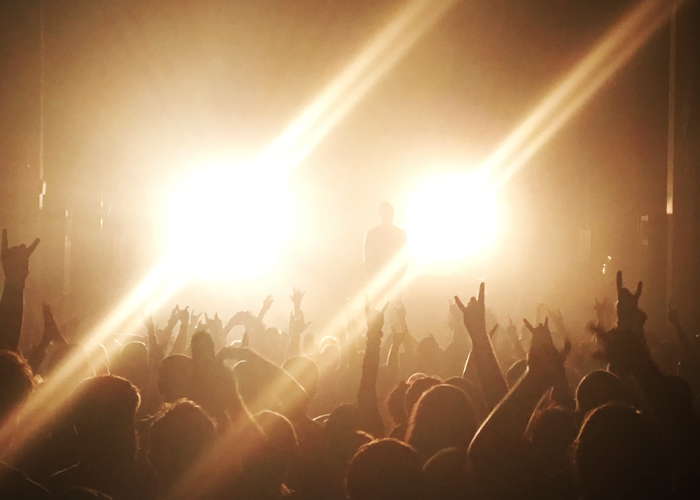 Last Thursday afternoon Dan and I hopped on 95 south on our way to Raleigh, North Carolina for a night out with some of our best friends. We pulled into the parking garage across from our hotel at the same time as three other carloads and excitedly checked into our neighboring rooms. We were in town to see Periphery's "Sonic Unrest" tour at the Lincoln Theatre, joined by the bands Chon and Sikth, who were playing their highly-anticipated (and long-awaited) first show in the United States. Nothing is better than a night out with your favorite people seeing some of your favorite bands!
Even though I lived only three hours away from Raleigh most of my life, I had somehow never been to downtown Raleigh until that night. Downtown was clean and easily walkable; we didn't wander too far, but it didn't seem we needed to from where we were. We stayed at the Sheraton Hotel, which was perfectly centered downtown next to the convention center and the performing arts center. A street festival was setting up outside while we hung out at the bar downstairs before dinner and it seemed like a lively place to be on a Friday night.
I was mostly there to see Periphery, but the other bands impressed as well. Everyone else had already seen Periphery and was really there for Sikth, who I'm not as familiar with. Chon blew me away with their intricate instrumental-only songs, something I believe anyone could enjoy regardless of their preferred genre. It was a long, hot, sweaty show but incredible nonetheless. (Shout-out to the guy moshing in the banana costume.)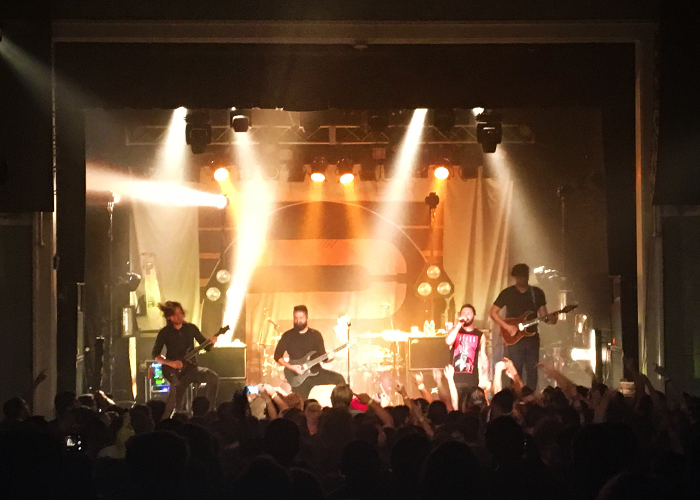 We were barely in town for 20 hours, but we still managed to eat some really great food! Chuck's Burgers was only a few blocks away so we headed there for dinner. Their creative burger recipes paired with thick-cut Belgian-style fries and various dipping sauces were perfect for our group before the show. I loved everything about the place, from the food to the atmosphere to the well-designed menu. (As a designer, I'm menu obsessed!) Scuba said the "Last Word" burger was out of this world.
The next morning we walked a few blocks more to Big Ed's City Market Restaurant for a true southern breakfast. Their pancakes were huge and out of this world, made with a pound cake-like batter that guarantees they're the best tasting pancakes you've ever had. Two of our friends, Jared and John, tried to take on their pancake challenge: eat three in 45 minutes. Jared only managed to eat about a quarter of one (no joke!) while John was down to only half a pancake left at the end of the clock. (If anyone can eat that much food, it's John. It was a great attempt!) We were impressed and disgusted at the same time. The waitress told us afterwards that only six people have won in the past twenty years.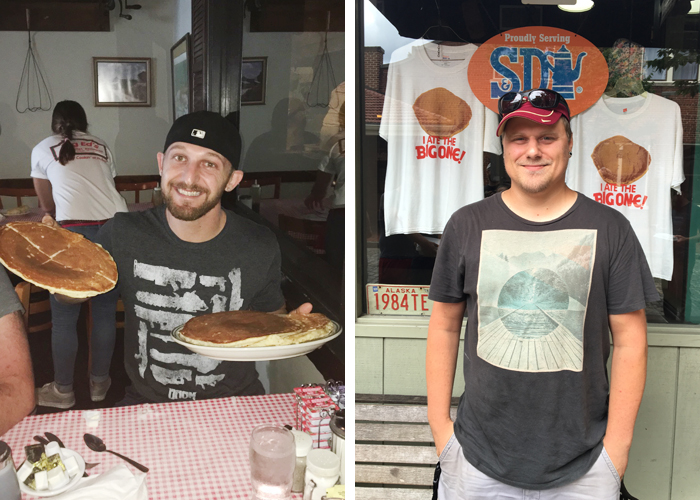 We just had the best time together. I love times like this and now I want to plan a bunch more weekend trips with these guys. I'm so thankful that I have these people in my life.