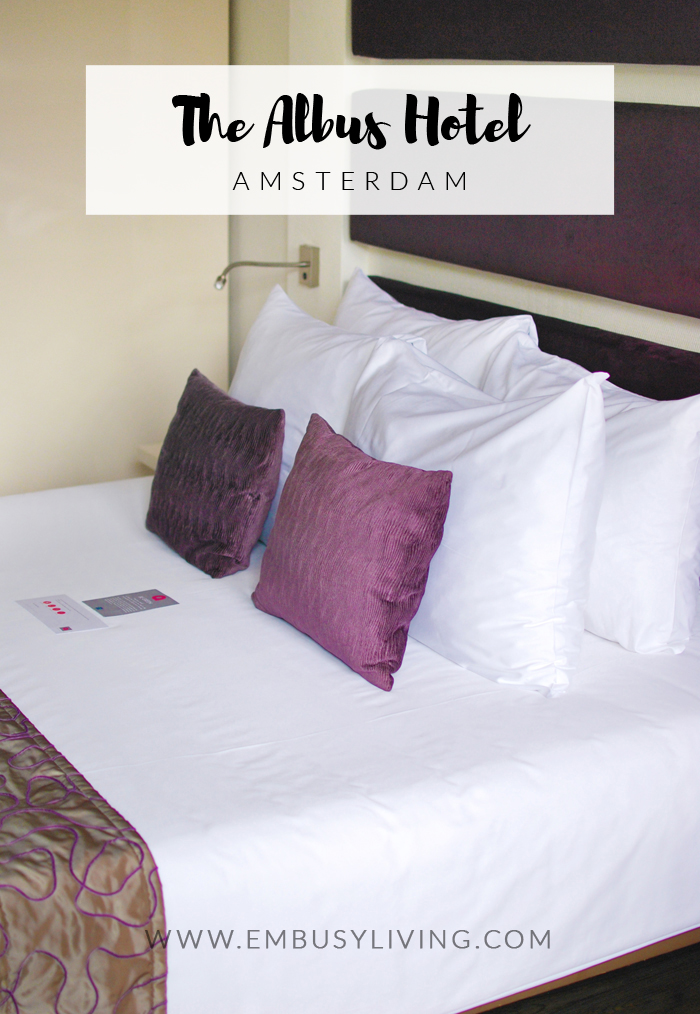 When researching for our time in Amsterdam, I knew that finding the perfect hotel would be one of my biggest challenges. With so many to choose from and my unfamiliarity of the layout of the city, I spent hours comparing hotels by reading reviews and checking their locations versus places I had starred on Google Maps. In the end I ended up booking our two night stay in Amsterdam at The Albus Hotel, and we were not disappointed.
Related Post: How I Plan Travel in Eight Steps
I felt like The Albus was perfectly located for our time in Amsterdam. We arrived at Amsterdam Centraal Station and hopped on the #16 tram, which dropped us off one block south of the hotel only eight minutes later (Keizersgracht stop). Eight minutes more and the same tram would have reached the Rijksmuseum. The Albus was within one block of the Bloemenmarkt (floating flower market), Rembrandtplein (Rembrandt Square), Muntplein, and Kattenkabinet, and within 1.5 blocks of Foam Photography Museum and the Tassenmuseum (Museum of Bags and Purses). Most everything we wanted to see was within 12 minutes walking distance, with our farthest walk being to the Anne Frank House (an easy 20 minute walk, though we could have taken the tram.)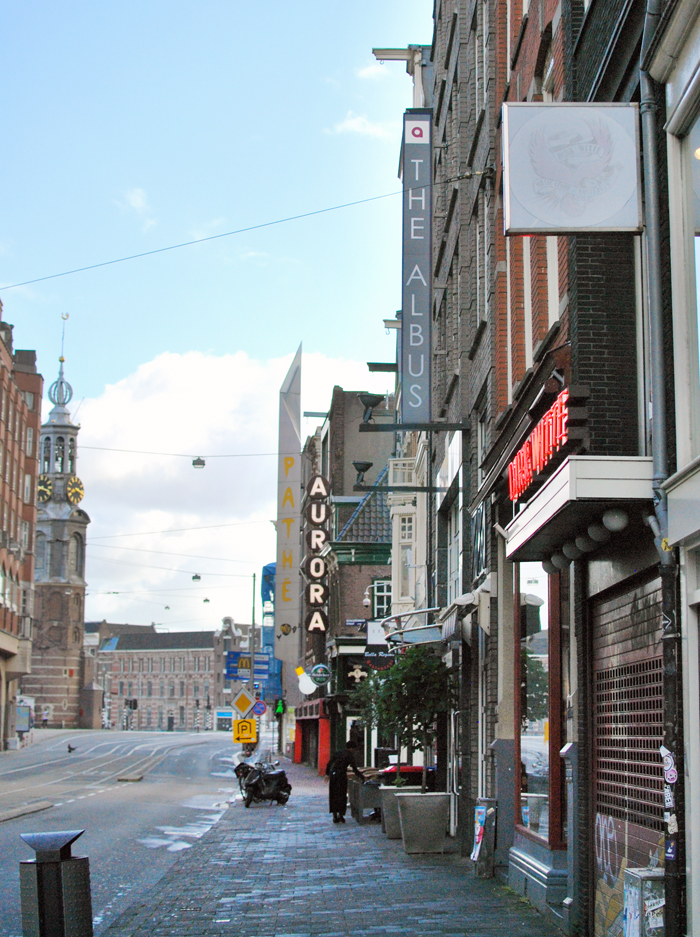 Great customer service at The Albus was apparent before we even left the United States. I had to book through email because of a credit card issue (on my end—my bank panicked) and the staff was helpful and prompt. By booking directly with them instead of through a third party site I was guaranteed the best rate as well as various other "VIP perks." (I double, triple, and quadruple checked prices through various sites, and they definitely offered the best rate directly.) The "VIP perks" included a 25% discount on breakfast, free drinks upon check-in, and free late check-out, but we received a few unexpected perks after check-in.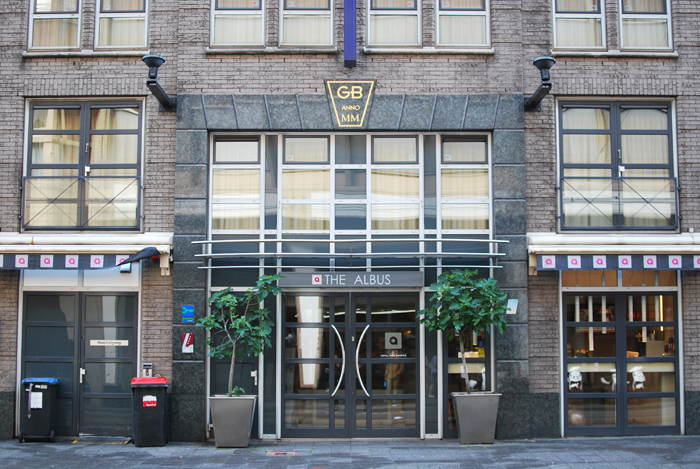 We arrived earlier than 3pm and headed to the hotel anyway to see if we could at least leave our bags while we explored the city. Luckily a room on the fifth floor was ready, so we checked in and headed up. We chose the "Splendid City King Room" and were pleased with the cleanliness and style. Our room included free Wi-Fi (a huge plus!), a rain shower, and one of my favorite perks—two free bottles of water by the bed. (I'm not the only one who heads out in search of bottled water before turning in at a hotel, right?)
We went back downstairs to head out and found that it was raining. The front desk staff offered us an umbrella to use for the remainder of our stay, which was wonderful because it rained almost the entire time we were in Amsterdam. We returned to find a few more unexpected gifts in our room. A personal note thanked us for our stay and offered us two free cocktails at the bar downstairs. Two pairs of Albus-branded sunglasses were also left by the note.
A few things I loved about our stay at The Albus (besides the location and other perks):
The bed was comfortable and spacious. We slept really well here.
The windows opened. The weather was rainy, but but the temperature was perfect. We opened our windows to hear the rain and let in a cool breeze, but we also enjoyed hearing football fans cheering from Rembrandtplein during the World Cup. (We actually turned on the game and put the TV on mute, laughing as the crowds at the bars reacted to what was happening.)
Our room looked out of the back of the hotel. After the excitement of the football games, it was very quiet.
The room also included a Nespresso coffee maker and a safe large enough to hold a laptop. We used neither, but they would have been wonderful to have, had we needed to use them.
The Albus is also home to Senses Restaurant, one of the top 20 restaurants in all of Amsterdam. An "American style" buffet breakfast is served there for hotel guests starting at 7am(m-f)/7:30am(s-s) and costs €19 per person. (25% discount for booking directly brings this to around €14.25.)
I definitely recommend The Albus Hotel to anyone who is planning a trip to Amsterdam. Whenever we go back in the future I believe I will stay there again.
Address: Vijzelstraat 49, 1017 HE Amsterdam, Netherlands
Website: www.albushotel.com
Social: Instagram, Twitter