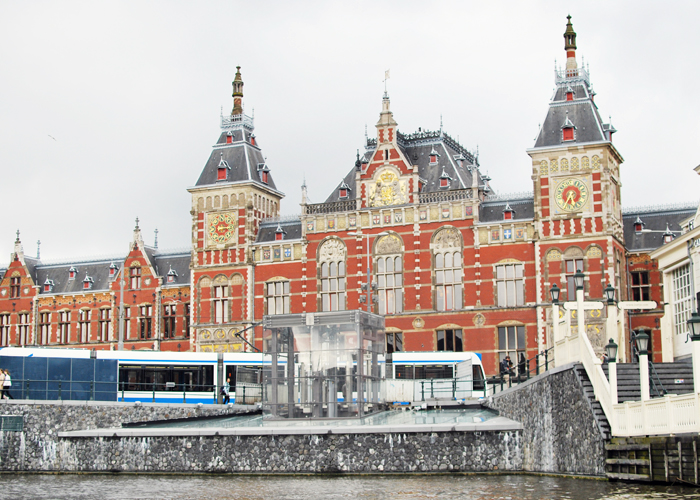 There were a few things I wanted to include in my previous posts about our trip to Europe that I left out because they didn't seem to really fit. When you're straddling the fence between being an all-out travel guide and simply sharing your experiences, some of these tips or notes don't really have a place. Here are 20 travel tips from our recent trip to Holland and Belgium that I hope others will find helpful when it comes to packing, planning, and exploring.
Disclaimer: This post contains some affiliate links. Click here to learn more.
5 Best Purchases For Our Trip
Our CabinZero Backpacks Taking large backpacks instead of suitcases made our trip so much easier. You can read my full review and see my packing list here: CabinZero Backpack Review.
Packing Cubes I already had one set of these Travelon Packing Cubes before our trip but knew that they would make packing and organizing our bags so much easier, so I purchased a second set. I found them (both times) at TJ Maxx, but I've also found them on Amazon.com ($19). (TJ Maxx had them for $14.) We each used three bags and it seemed to be enough. You can see them in use toward the bottom of this post; all shirts were rolled to fit and reduce wrinkles.
Inflatable Neck Pillows By using backpacks for our travels, we didn't have a lot of room for "extra" things. I knew we would want to try to sleep on our flights but also knew our fluffy neck pillows were going to take up too much room for how little we'd need them. I ordered a two-pack of these Lewis & Clark inflatable neck pillows from Amazon and they were perfect; they hardly took up any space and could be inflated in just a few breaths. ($20 for 2)
International USB Plug Since we didn't take our computers, the only thing we needed to use a power outlet for in Europe were our iPhone chargers, which only require USB port plugs. Be sure to take any international converters you might need, but this was all we needed and it worked perfectly.
Camera Lens Okay, so I didn't buy a new camera lens, but I did rent one from BorrowLenses.com. I wanted a single, compact lens that I could use for this trip that wouldn't take up too much space or weigh too much, but would also take really great photos. A Nikon 35mm f/1.8G AF lens was perfect for nearly every situation on my trip and is what I used for all of the photos you've seen here from me over the past month or so. A two week rental cost me less than $80 (including 2-way express shipping) and easily convinced me that this is the next lens I need to invest in.
5 Things I Carried in My Carry-On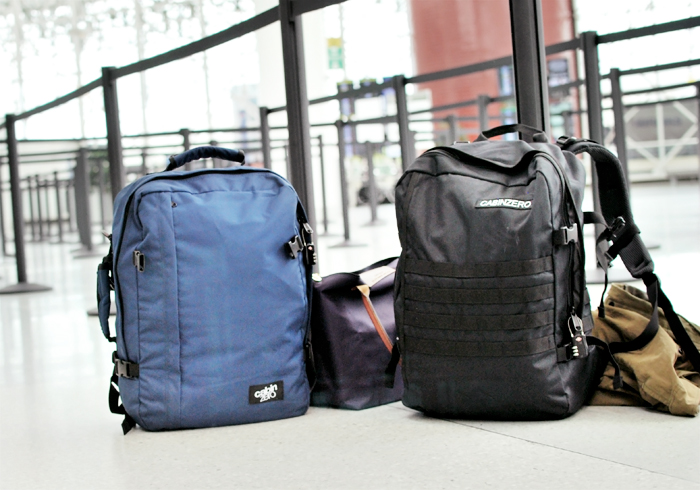 5 Things I'm Glad I Booked in Advance
5 Restaurants I'd Visit Again
Moeke Rhenen, Veerplein 1, 3911 TN Rhenen, Netherlands | Moeke had fantastic sandwiches, a trendy interior, and a huge deck where you could eat overlooking the Rhine River. The friends around the table probably also had something to do with the enjoyment of our time here.
De Orchidee, Vlaanderenstraat 105, 9000 Gent, Belgium | I have been craving this Thai wok restaurant since we left Belgium, and I'll be sure to go back there if/when we return!
Bakers & Roasters, Eerste Jacob van Campenstraat 54, 1072 BH Amsterdam, Netherlands | Perfect coffee, fluffy American-style pancakes, and picture-perfect eggs benedict made this one of the best breakfasts we had during our trip.
Luden, Spuistraat 304-306, 1012 VX Amsterdam, Netherlands | We wandered in here on a whim and were not disappointed. The bitterballen were the best we had during our entire stay in Holland.
Chipsy King, two locations in Amsterdam: Damstraat 8 and Muntplein 5 | This is simply a walk-up counter on the street, but they serve the best frites and sauces in Amsterdam (in my opinion). I've managed to visit both times I've been in Amsterdam (2/2!) and I know it'll be something I do again.