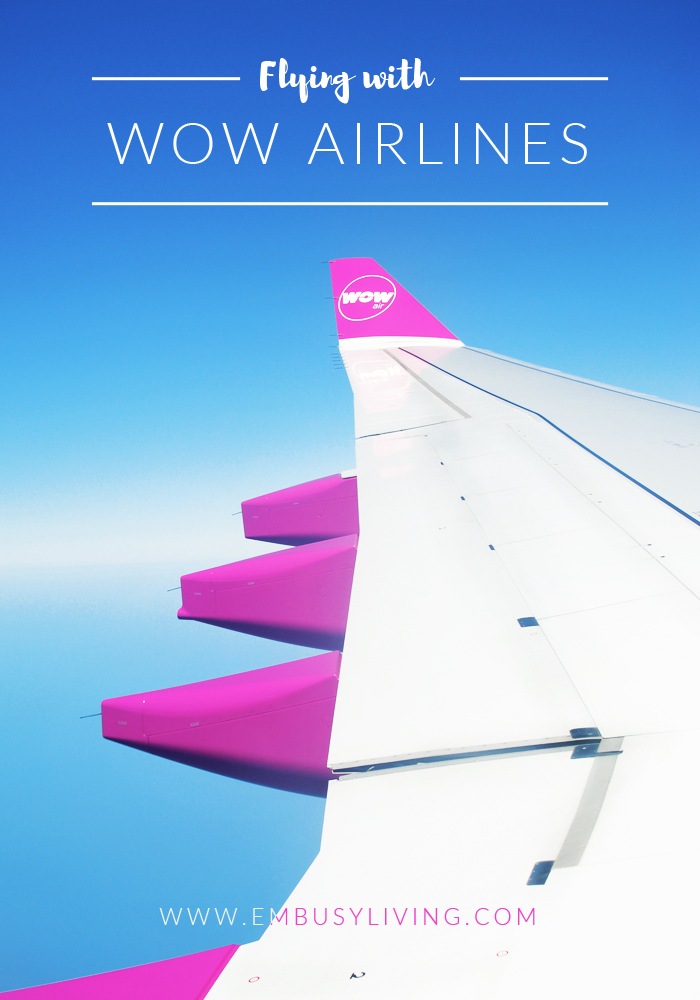 After a week of getting back into the swing of things at home and at work, I'm ready to start sharing bits and pieces of our trip to Europe! I have so many things to share about where we went and what we saw, but I also want to include a few posts on things like where we stayed, tips on packing, and on our transportation. Enter: a review of our flight experience to and from Europe with WOW Airlines.
After reading that WOW Airlines had recently added flights to Baltimore-Washington International Airport, I knew that I would be checking out their prices before any others when planning our trip to Amsterdam. I came across WOW Air around a year ago through a post I saw on Pinterest that claimed you could fly to Europe from the US for less than $500. Of course I was skeptical, but after clicking around on WOW's site myself I realized that it could be true if you planned your trip with flexibility and far enough in advance. (That's the kicker…you have to plan early, which we unfortunately did not do!)
Because WOW is based in Iceland, they stop there on all flights between Europe and the US. Customers can even choose to do a stopover in Iceland at no extra cost, giving travelers a chance to extend a layover for a few days and add a visit to Iceland to their European adventure. With our recent trip only spanning 11 days, we felt that adding a stopover on this trip would cut into our Europe time, but maybe another time! They frequently have $99 flights to Iceland from BWI (one way), so we may just have to have our own Icelandic adventure sometime soon. That's cheaper than flying to most US cities!
Pricing
WOW Airlines is an Icelandic budget airline similar to the US's Southwest; you get what you pay for, literally. For example, if you want to pre-claim a seat, you have to pay an extra fee. Luggage fees are higher in comparison to other airlines as well. (A full list of optional services and their fees can be found here.) Though, even after adding up all of the little extra costs if you choose to, a trip through WOW Air can still be cheaper than similar flights through airlines like Delta, US Air, or others.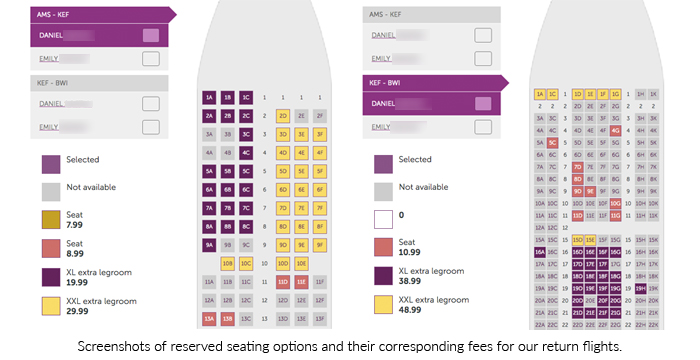 When it came to pricing, I was right to think that WOW Airlines would beat competing flights' prices, sometimes by nearly a thousand dollars (total, for two). While flights through Delta and US Air hovered around $1350 – $1600 per passenger, our flights through WOW (including fees and taxes) ended up being $1,059 each…and this was with us buying them only five weeks before our trip. When I looked at ticket prices earlier in the year they were averaging around $600 per person for the same flight; unfortunately, we had to wait to book for personal reasons, costing us quite a bit more than they could have.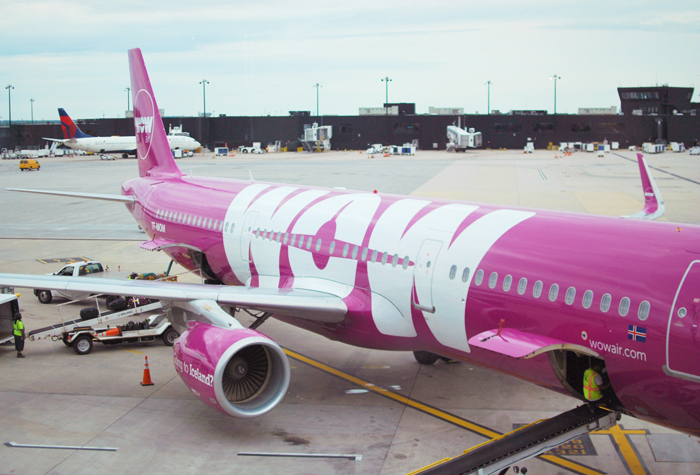 Extra Services
Before our trip, Dan and I chose to add extra services to our flight (price not reflected above). We added one checked bag ($67 each way, up to 44lbs), one "extra weight" carry-on ($39 each way, up to 26lbs), and carried on my rather large handbag as our free carry-on (can be up to 11lbs.) The kicker here is that each person can only have one personal item (carry-on item), so a carry-on bag plus a purse is not allowed. Luckily, with one bag checked, Dan was able to claim my carry-on luggage while I claimed the handbag. We knew this in advance and were prepared to do it this way, so it all worked out.
We also decided to splurge and pre-select two "XXL Extra Legroom" seats on the first leg of our first flight to guarantee we would be seated together and hopefully get some sleep. It was decided that we could always do the same before our return flight if we found it necessary, but we didn't. Passengers who don't pay to pre-select seats are assigned seats upon check-in, so there's no rush to board quickly and claim a spot. Luckily, we were also seated together for the remaining flights of our trip.
As for the extra legroom…I found that a bit unnecessary as well. We were seated in "regular" cabin seats on all of our other flights and they all seemed pretty spacious to me!
Adding these extra options to our flight cost us an additional $300, but we're still looking at a cheaper experience (total) than major airlines.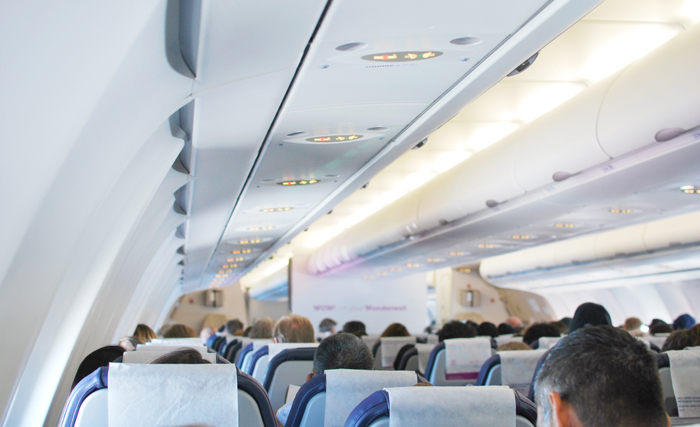 Our Flight Experience with WOW Airlines
Even though we saved a bit of money by flying with WOW, we were still unsure whether the savings would be worth it when it came to the experience. Luckily, WOW Air met and even surpassed my expectations when it came to their planes and customer service. I even Tweeted to them multiple times (maybe too many times) before our trip and was always answered quickly. Everyone who works for the company seems genuinely cheerful. Never doubt that the experience of flying truly matters when you're on a long-haul flight!
As a graphic designer, branding is always a fun part of experiences for me. WOW Air knows exactly what they're doing when it comes to branding, from their bright magenta aircraft to the super cute uniforms for the flight attendants. (I always got overly excited to see them walking together through the airports in heels and their little magenta hats!) They also scattered a fair amount of wit and lightheartedness into the whole experience: the wings were labeled "This is the West (or East) wing;" the dividing wall midway through the plane said, "I'm Your Wonderwall;" luggage tags for carry-ons exclaimed, "You shall pass!"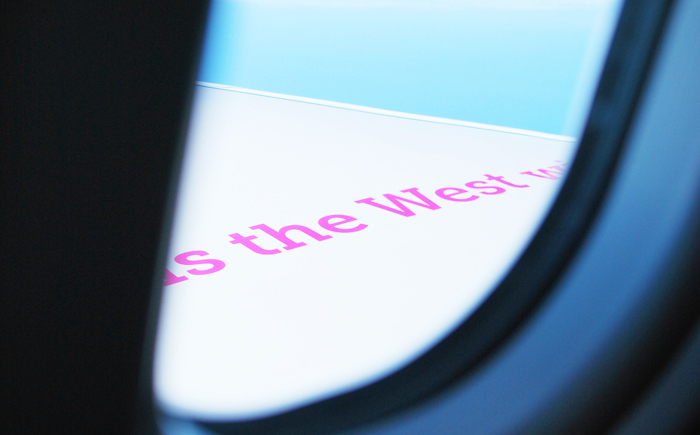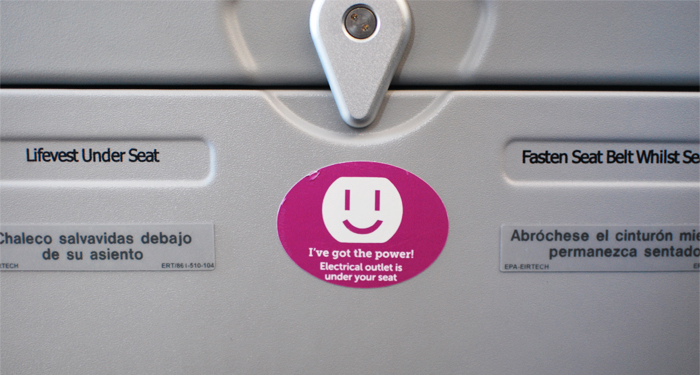 The Eight Plane Problem
Here was the thing that really shocked me about WOW Airlines: they only have eight planes. Yes, you read that right…they only own and operate eight Airbus airplanes! While this fact is almost endearing in a way, it is also the only reason that I have any "cons" to add to this review. Because they only have eight airplanes, if a plane is late leaving one airport it will be late leaving the next as well, setting off a chain reaction of delayed flights across the northern hemisphere.
Our first flight from BWI to Keflavik departed one hour late, which didn't really upset me. I was actually surprised that their solution to this was to hold up every single one of the connecting flights in Iceland so everyone on my plane could still make their connections…but then all of the people on those planes arrived at their destinations in Europe at least one hour late.
When we arrived in Keflavik (one of the nicest airports I've ever seen in my life by the way,) we found that our plane, inbound from Los Angeles, was also delayed a couple of hours. This gave us time to enjoy some breakfast (5am there, 1am in our heads,) but we ultimately arrived in Amsterdam four hours later than expected. I'm so thankful Diana was keeping a watchful eye on our flight so she didn't sit for hours waiting to pick us up, but she was a bit inconvenienced by having to spend her day waiting to head to the airport.
Both of our return flights were also delayed by an hour each, but we somehow made it home only an hour later than expected. (Thanks layover timing? Honestly I was so tired that day I have no idea how it all worked out.) We were lucky to have plenty of room in our schedule so that the delays didn't really ruin anything, but we're also really easy-going people. (I may have been upset if we had additional connecting flights to catch or had anything other than sleep planned.) It wasn't necessarily fun sitting for a couple of extra hours in airports, but there are worse things. #firstworldproblems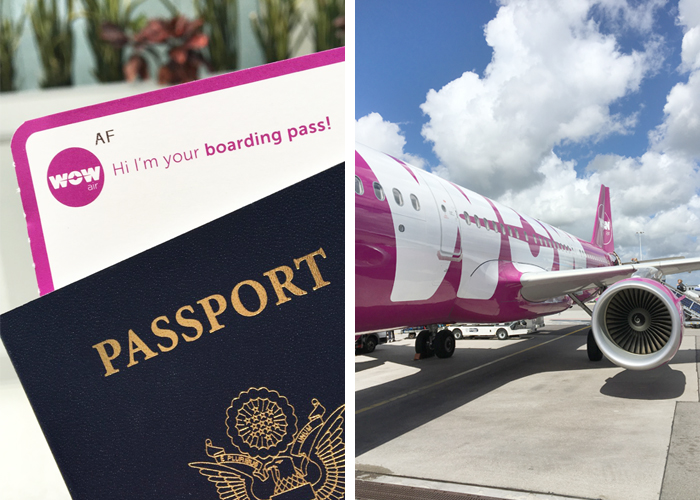 The Verdict
In the end, flying with WOW Airlines was a pretty good experience and I'd probably do it again, but only if I know I have the flexibility built into my trip in case of delays. Our flights were of great value for the price, and sometimes that means everything. If I could find a direct flight with another airline in the same price range, I may choose to fly with them (just to avoid the layover in the middle of the night), but if I can plan better in the future and score one of those really great deals (<$600) with WOW Airlines, I'm totally in. I'm already eyeing my calendar to see when we could make a trip to Iceland happen!
Full disclosure: this is NOT a sponsored post!