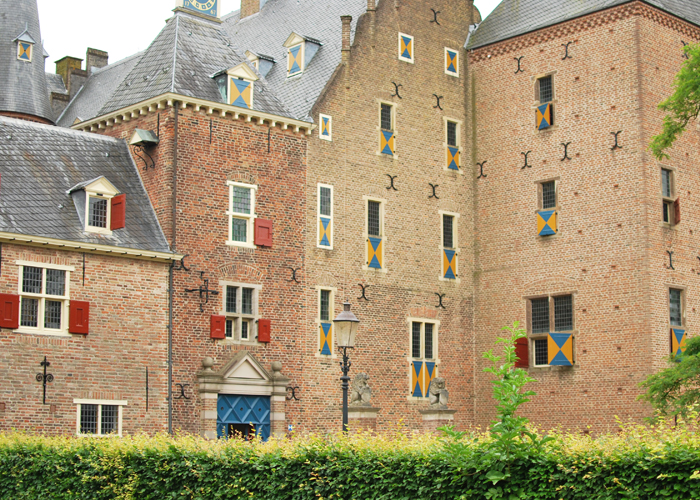 After visiting De Vlijt windmill while we were in Wageningen, Diana and R drove us east of town to visit a nearby castle, Kasteel Doorwerth. This medieval castle dates back to the 1200s and is located on the floodplains of the Rhine River, halfway between Wageningen and the larger city of Arnhem.
The original structure(s) were built, burnt down, and rebuild repeatedly, with today's structures appearing sometime in the 1500s. It has been passed from owner to owner and restored countless times, the most noble of inhabitants being Counts, Dukes, and Lords. A Baron modernized it during the 1800s, but it had to be restored again after being majorly damaged during World War II. It seems this place could never catch a break!
Regardless of the turmoil, the castle is beautiful. A moat surrounds the main building as well as a large courtyard, gardens, and two smaller buildings, now used for social gatherings and a cafe. There was a wedding going on in one building while we were there, and apparently you can even rent out rooms for overnight stays.
There is a museum and tour you can purchase admission for (€9.50 adults), but we chose to have a coffee and try a few Dutch snacks and beers at the cafe instead. And I don't feel like we missed a thing.