---
Edit: Since this original post went live, I have also reviewed CabinZero's 28L backpack!
Click here to read my review of the 28L CabinZero bag.
---
When I tell people that I packed everything I needed for our trip to Europe in one backpack—they're shocked. Honestly, I'm a little shocked too because I'm historically an over-packer. I used to start shuttling all of my favorite stuffed animals to my parents' van a week before our family vacations because I wanted to make sure nothing was left behind. (True story.) Now that I'm grown up, I'm still pretty good at packing more than twice the clothes I'll need. Then we booked our flights to Amsterdam through WOW Airlines and I quickly realized that all of that would have to change. Enter: CabinZero.
A little backstory before we move on: WOW Airlines has tight restrictions on luggage and charges fees for carry-ons as well as checked bags. Space really has to be maximized. I also knew that we were planning a detour to Belgium during our trip and I was already dreading trying to drag a suitcase behind me through train stations and across cobbled city streets. One day we decided to stop by REI to look into real "backpacker" backpacks, but left empty-handed when we decided the price tags were a bit too steep for such a short trip. Would we really need a $250 backpack for a ten day trip?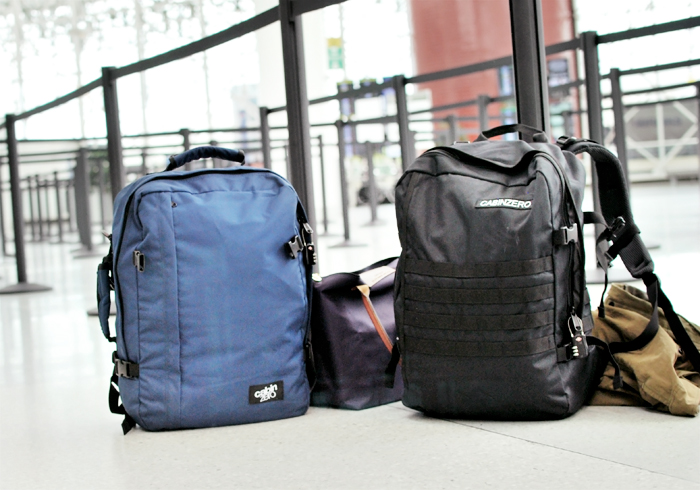 I came across CabinZero's bags when searching for luggage ideas online and immediately felt like I'd found the solution to my packing problems. Even though their bags hold up to 44 liters (around 11 gallons) they still easily fit within airlines' overhead luggage restrictions. They're also priced right at £50-£65 (USD exchange rate varies). Dan and I spent a while clicking through their site, trying to decide which bag we each wanted in which color, eventually deciding on a Classic 44L Cabin Bag in Navy for me and the Military 44L Cabin Bag in Black for Dan.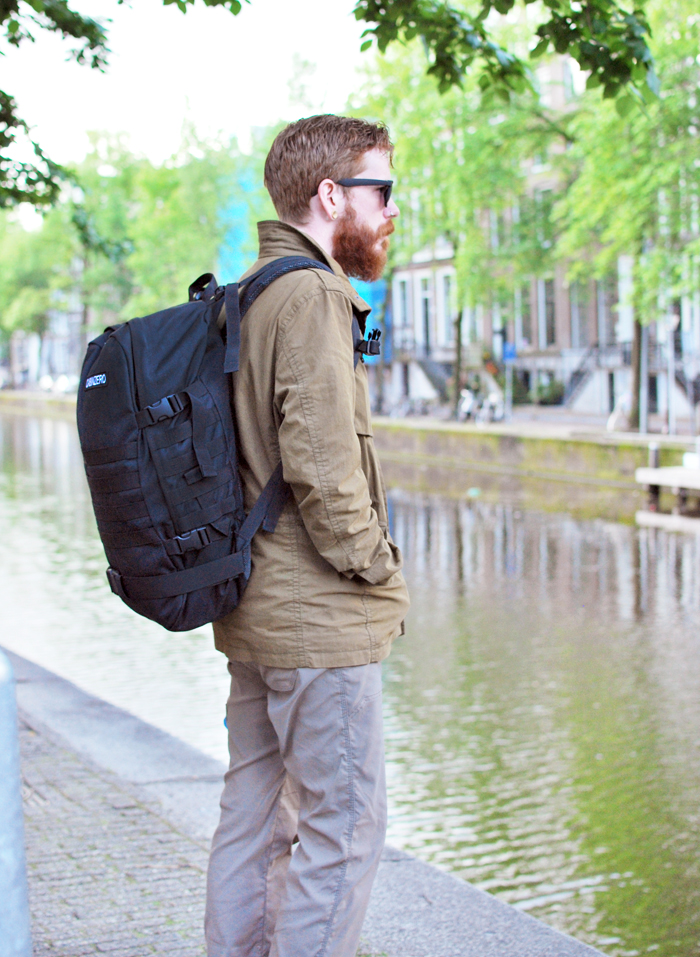 My 10 Day Carry-On Only Packing List
Then came the tough part: deciding what to take in one backpack for ten days. I started by weighing all of the gifts for our friends and dividing that weight between the two of us. WOW only allows up to 26lbs for their "extra weight" carry-ons and up to 44lbs for a checked bag. We purchased one of each for our trip, allowing us to carry my Longchamp as one free carry-on full of in-flight essentials and putting the more heavy items and and liquids into the checked backpack.
In the end, even though both of our CabinZero backpacks were packed to the brim, neither of them weighed more than around 20 pounds. (AKA, we could have saved a lot of money by not checking the second backpack, but then we couldn't have carried on my purse the way we did. #travelproblems) We lucked out by being able to do laundry halfway through our trip (before we left Di's) and knowing so beforehand helped ease my mind when seeing just how little I planned to take.
The photo above doesn't even show everything I fit into my CabinZero bag. I also added my small makeup bag (around 5″x7″x2″), a ziplock of medications I wanted accessible for the flight, and a 10″ cardboard poster tube (in case I purchased a print to bring home). Also not shown are my Tieks, which I wore in-flight. The gifts are shown wrapped in butcher paper. I had plenty of room to add snacks to space at the top during our time in airports and train stations, and souvenirs replaced the gifts and coffee on the way home. I carried my wallet, digital camera, passport, iPod, tablet, headphones, S'well water bottle, and a few Clif bars in my Longchamp.
And here are the clothes I took (all rolled neatly into the packing cubes above):

CabinZero: Final Verdict
Now that our trip is over, I can confidently say that our CabinZero backpacks were one of the best purchases we made for this adventure. They fit everything we needed, were never too heavy, and were easy to carry on planes, trains, trams, and walks through the city. The only issue I had with carrying our things this way was having to take everything out of them at our destinations. While I'm used to easily accessing my clothes by simply flipping up the top of my suitcase, having to dig for specific packing cubes when we arrived resulted in us eventually having them all piled on top of our bags for easier access. This still beat dragging suitcases down the street or hauling them up and down stairs in train stations, and any backpack would have required unpacking.
I also think I would choose a different style bag if I could go back and do it again. While our bags were the same when it came to pockets and padding, Dan's military-style bag came with sternum and waist straps that I envied after trading with him for a while. I also liked that his had straps up top that would pull the bag closer to your shoulders if needed. That little extra support went a long way, and only cost $20 more. So if you're looking for a great carry-on sized travel backpack, grab a military-style CabinZero bag and travel on!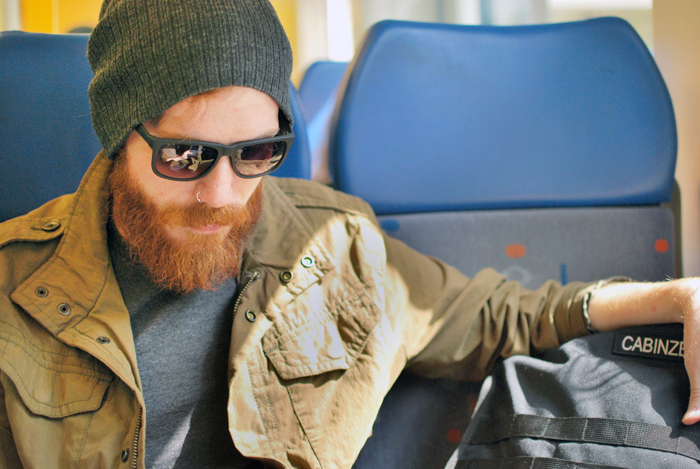 Click here to find the perfect CabinZero bag for your upcoming travels.
Thank you, readers, for allowing me to share this review with you. As always, opinions are all my own. I would never share any product or company on my blog that I wouldn't stand behind 100%. Integrity is everything.