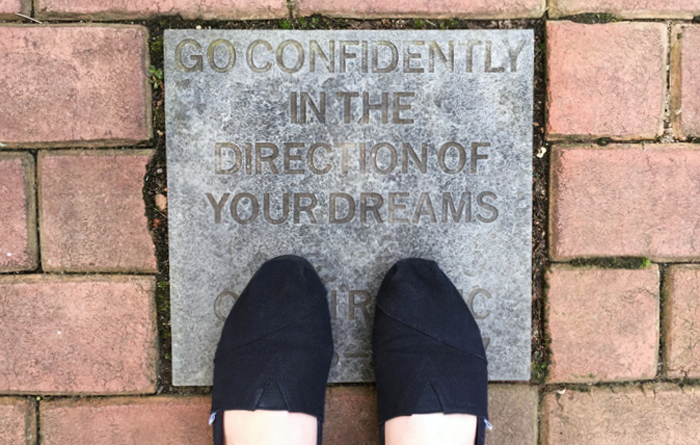 Today at work I was writing the date on a bag of coffee and was shocked to realize it's already the 23rd of May, a pretty late date in the month considering I keep telling people "we just moved here a couple of months ago." Wrong…we've been here almost a full five months!
As always, where does the time go? Not only is 2016 flying by, but today marks three years since we left Virginia on our way to a new life in California. Three years. That's crazy to me! Now that that time in our lives has passed, I'm sure I won't spend every single May 23rd from now on marking this date in remembrance…but because it's our first year looking back on that date since we've returned to Virginia I figure it doesn't hurt. If you'd like to look back with me, here's my first post from on the road to CA in 2013, followed by my reflection posts from 2014 and 2015.
If only I'd known three years ago what our lives would be like today. Isn't it fun to look back and imagine talking to your younger self about what the years between would hold? I love thinking about that Emily and how excited she was. She had no expectations really, and it was the first time in her life she'd ever done something so huge and unplanned at the same time. She had nothing figured out, and it was awesome. Sixteen-year-old control-freak Emily really would have had a panic attack if she'd known about California-bound Emily, and the current me just sits here proud of the difference. My time in California changed me in more ways that I could recount here. New perspectives, a new worldview. I'm a big fan of all of the changes.
Life isn't anything like I expected it to be nine months ago…or six months ago…or even just three months ago. In the last three years I've learned to really let go. I'm completely at peace at having no idea what's next and with not being the obsessed life-planner I used to be. Life never stops changing, and I'm excited to see how our new lives in Richmond will contribute to my ever-changing life story. (I already have some exciting things coming up in the next few weeks, which I promise to share more about soon!)
I wonder where the next three years will take me?