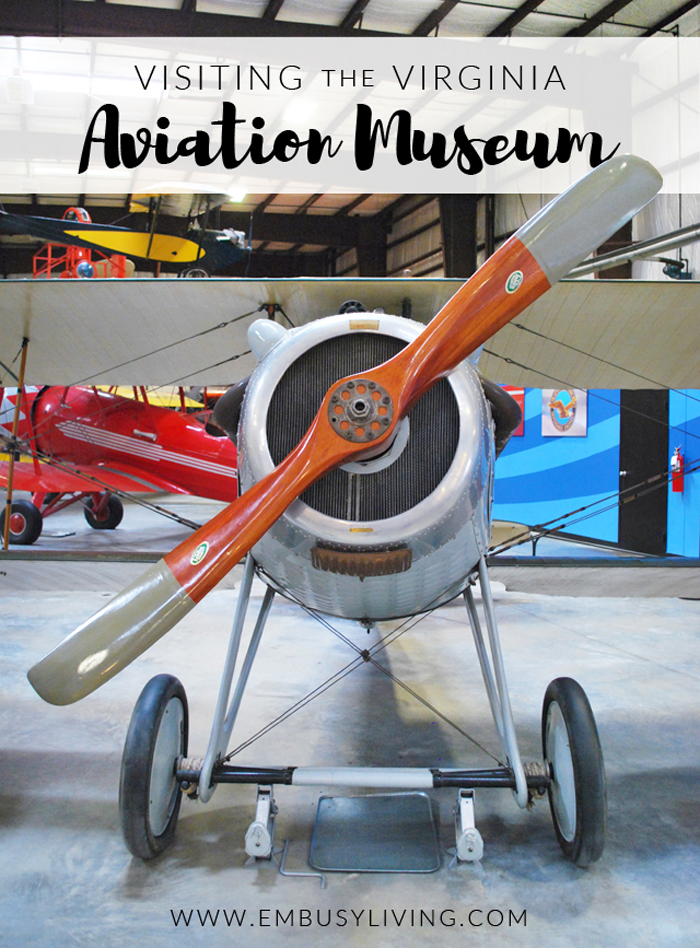 A few weekends ago, Dan and I found ourselves with a free Saturday afternoon. One of the most random—but most relaxing—things we sometimes do when we don't have any plans is head to the closest airport to hang out and talk while we watch the planes land. We hopped on I64 east in search of a great spot to park for a while near Richmond International Airport.
On the way in, we spotted signs for the Virginia Aviation Museum and decided it would make a great stop. The museum is located just north-west of the runways, along the left side of Airport Drive as you head towards the airport entrance. After visiting several aviation museums in California, I was skeptical about what this small museum may have to offer, but I should have first considered Virginia's strong military history and Richmond's proximity to North Carolina's Kill Devil Hills (the home of the Wright Brothers' first flight.)
The Virginia Aviation Museum may have been small in square feet, but packed in over thirty historic aircraft and reproductions, as well as several engines you could study up close. This museum also featured far more hands-on and educational exhibits than any aviation museum I've seen so far. I was very impressed! Dan is far more versed in airplanes and aviation history than I am and showed me around the different planes they had on display. I'm trying to convince him to become a volunteer!
One of the planes that had previously been out front of the building was missing, but we found it a few days ago when we visited the Science Museum of Virginia, which is soon opening a new exhibit called "Speed."
Visit
Online: www.vam.smv.org / Facebook
Address: 5701 Huntsman Road, Richmond, VA 23250
Hours: Tuesday – Saturday 9:30am – 5pm, Sunday noon – 5pm
Admission: Adults $6.50, Youth & Seniors $5.50, Military members free