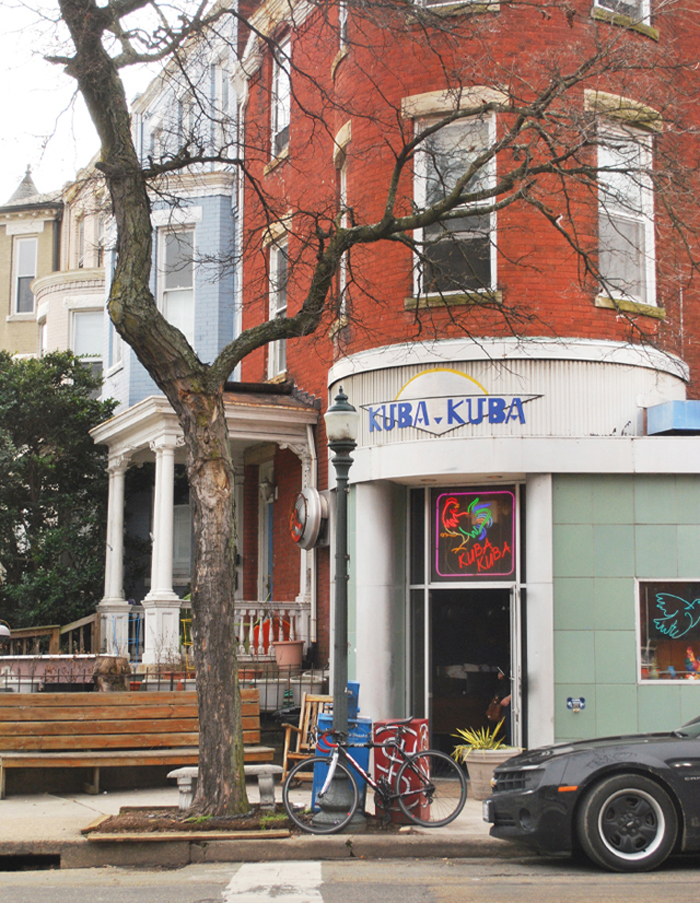 After this weekend, I'm more excited than ever to keep exploring Richmond and discover all of the great things this city has to offer. Richmond has been going through quite the resurgence over the past decade, revitalizing historic districts and showing up on "best of" lists of all kinds. Just in the last couple of years, Richmond has made Conde Nast's list of best Southern Food Destinations, National Geographic's list of Where to Travel for Food in 2016, and was Departure's 2014 pick as the Next Great American Food City. Richmond is a foodie city!
We had no plans or obligations this past Saturday, so Dan and I decided to pick a random place to have lunch and go from there. Funny enough, the tech who installed our Verizon cable was the first to recommend Kuba Kuba as we chatted while he worked. Dan loves a good Cuban sandwich, so off though The Fan we went.
Kuba Kuba sits on the corner of beautiful Park Avenue and North Lombardy Street in The Fan, across from the playground in the Park & Lombardy Triangle. What I would do to live here!
Kuba Kuba is owned by chef Manny Mendez, a local serving up Cuban classics based on the recipes of his family's heritage. I immediately spotted Mendez behind the grill when we walked in and was excited to see him running the show. The bodega-like atmosphere reminded me of a busy New York City diner; I could easily imagine that it was this rushed and busy all day long, but I never personally felt rushed. It was laid back in the best way.
Dan ordered the Cuban Sandwich (roast pork, Smithfield ham, Swiss cheese, pickles, and mustard,) and I ordered the Lunch Roast Pork (bowl of mojo-marinated roast pork with black beans, white rice, and platanos). I'm not usually a fan of fried plantains, but Kuba Kuba's were really great; not too sour for my taste. The roast pork had a really great flavor and pretty much fell apart when you touched it. I was also pleasantly surprised by their cornbread; I expected it to be an afterthought, but the extra vanilla in the mix made it taste more like dessert. There was so much food that I brought half of it home. I can definitely see us visiting Kuba Kuba again, especially so I can try the spinach and ricotta empanadillas and a slice of their famed tres leches cake!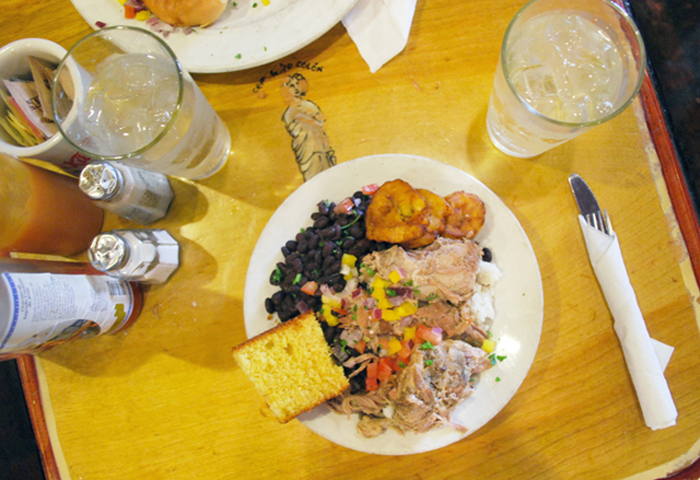 If you visit Kuba Kuba, be sure to explore the surrounding neighborhood as well. There's even a Richmond Mural Project mural along the Park Avenue side wall.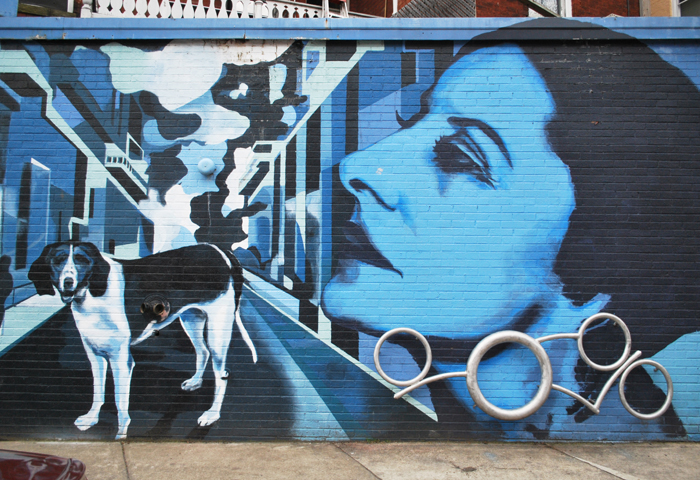 Visit Kuba Kuba:
1601 Park Avenue, Richmond, Virginia 23220
804-355-8817
www.kubakuba.info