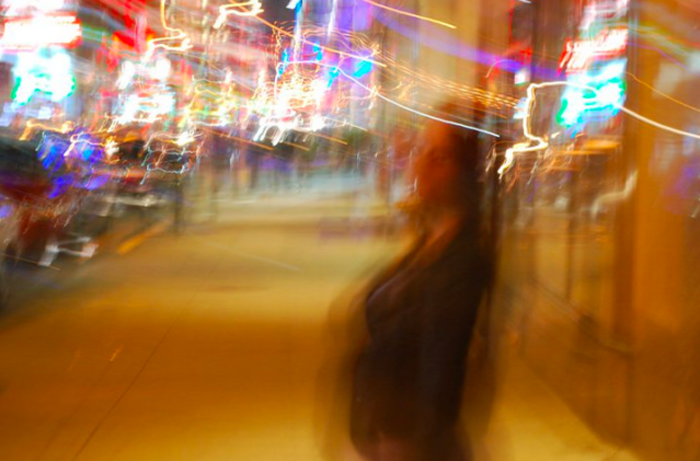 Later this month, I'll be sending a birthday card to a woman in another state. She's someone I've technically "known" all of my life, but I don't really know her and I haven't really met her. This woman is my birthmother.
Adoption is something that I've never really discussed on this blog, but I should. I've thought several times about incorporating my adoption experience with other posts but never actually went with it. I once ran a totally separate blog dedicated to adoption stories and posts about my experience as an adoptee and it gained a bit of traction in that world, but I just couldn't commit to having a blog with such a strong and dedicated niche. It was burdensome, difficult, sometimes exasperating. I could not—emotionally—focus a large chunk of my time on that aspect of my life.
Adoption, and my search for self-identity, shaped my beginning, my adolescence, and large parts of the person I have come to be as an adult. There is no escaping it, but neither is it something that weighs me down in a negative way. It's just there. I am a daughter, a wife, a friend, an explorer, a reader, a designer, and an adoptee. I should be able to talk about it the way I talk about any other aspect of my life.
Lots of people blog about adoption, but the voices of the adoptive parents is always far stronger than the adoptee. I have friends (real and online) who have adopted or who have just begun their adoption process who have chosen to share their journey, joys, heartaches, frustrations, and excitement with others through a blog. I love this, although I won't deny having my concerns, which I may discuss later. So dammit, I'm going to blog about it too. My voice—the voice of adoptees—deserves to be heard just as much.
So here's the thing: I don't really know how I should approach this topic or what I would specifically like to talk about right off the bat, or if anyone would even be interested in the slightest. I think that I'm more of a listener when it comes to this, frequently offering to answer peoples' questions or give advice based on my experience when they are on another side of adoption. (For example, I'd love to be an adoptee's point of view for potential or soon-to-be adoptive parents. Too often I fear that prospective adoptive parents don't see what things may be like for their child and are too caught up in the excitement of their journey to consider the difficulties that their adopted child will face throughout their life.)
On that note, here's a form! I'd like for you, my readers, to reach out and ask me questions about anything you'd like concerning adoption. They can be personal or general. Nothing is off limits, because I'm comfortable talking about the tough stuff. (OK, my birthmother's story is off limits. While I'll be general there where it concerns my story, her story is not mine to tell and her privacy is of utmost importance.) I'll gather a few of the questions soon and post them with my answers, which should give me a good head start in giving this subject more of a presence here.
Thank you, and I'm curious to know what you're curious about!