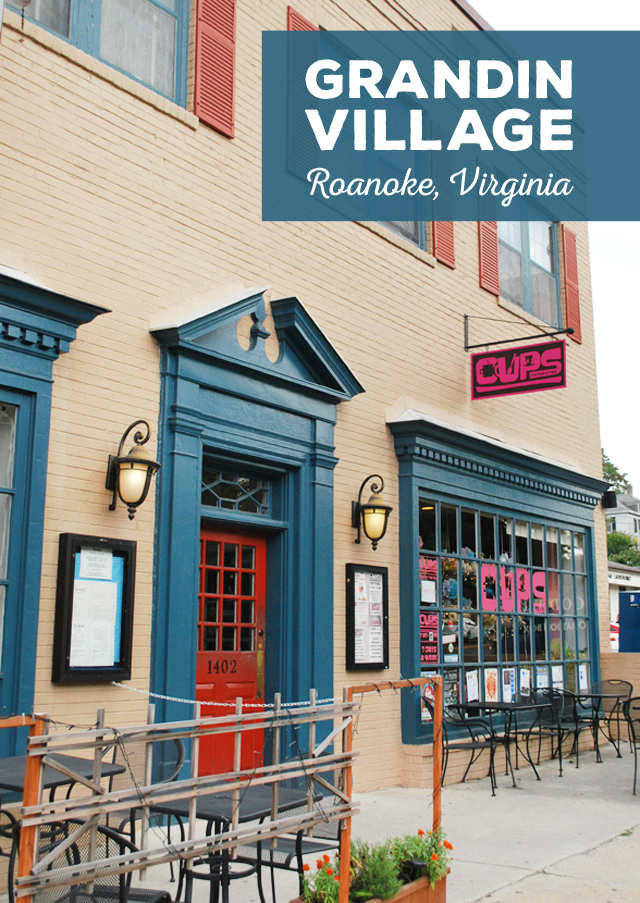 I mentioned in my post about Black Dog Salvage that my favorite Roanoke neighborhood was just across the Memorial Bridge. I've been so excited to share a bit about Grandin Village because besides the heart of Downtown Roanoke, Grandin is truly a place I would love to call home.
If Downtown Roanoke is where I'd love to live in an old warehouse apartment, walk to work, and be amongst the nightlife, Grandin Village is where I'd want to buy a home and settle into the comforts of a small but walkable neighborhood. (Plus, these two areas are only two miles apart!)
Grandin Village itself isn't very large at all. While the commercial Grandin area only takes up about five actual blocks, it's history and charm has landed it on the National Register of Historic Places. The surrounding residential neighborhood, Raleigh Court, is full of a mix of beautiful craftsman, foursquare, and Tudor-Revival style homes dating back to the early 1900's. If we ever decide to move back to Roanoke, please let it be to one of these beautiful homes!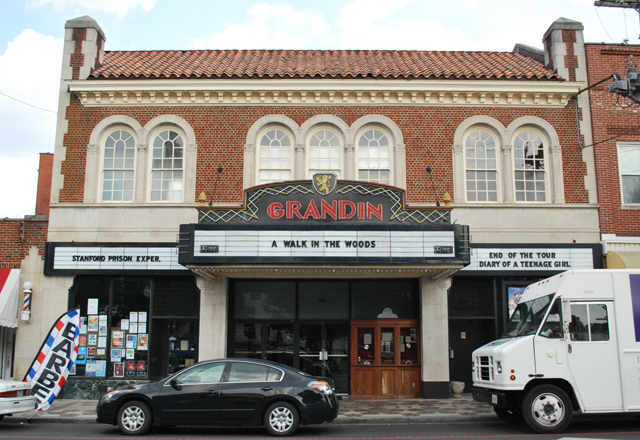 The center of activity in the village is the historic Grandin Theatre. The theatre opened in 1932 and operated continuously until 2001. After a year of renovations, "The Grandin" reopened and remains the only historic movie theatre in Roanoke. Even with only three screens, the theatre remains a favorite to movie buffs in the region, often the only theatre in the area offering showings of indie or low-budget films. Of course they do offer blockbusters like The Avengers, etc, but I can always count on the Grandin Theatre for showings of movies like Moonrise Kingdom and Perks of Being a Wallflower, movies that the larger theaters here tend to snub. They also do midnight showings of movies like Gremlins, The Room, and The Rocky Horror Picture Show, so you can see why I love it so much!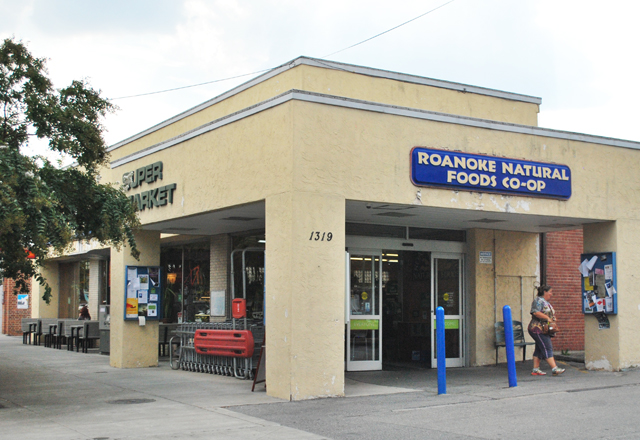 One of the most popular businesses of Grandin Village is the Roanoke Natural Foods Co-Op, almost directly across the street from the theatre. The Co-Op offers fresh and all-natural foods and products, including produce grown at Roanoke's urban farm, Heritage Point. There's now a Co-Op storefront along Market Street in Downtown Roanoke as well, which tells me they're in constant and high demand. You'll frequently find a drum circle out front, which only adds to the already-chill vibe of the neighborhood.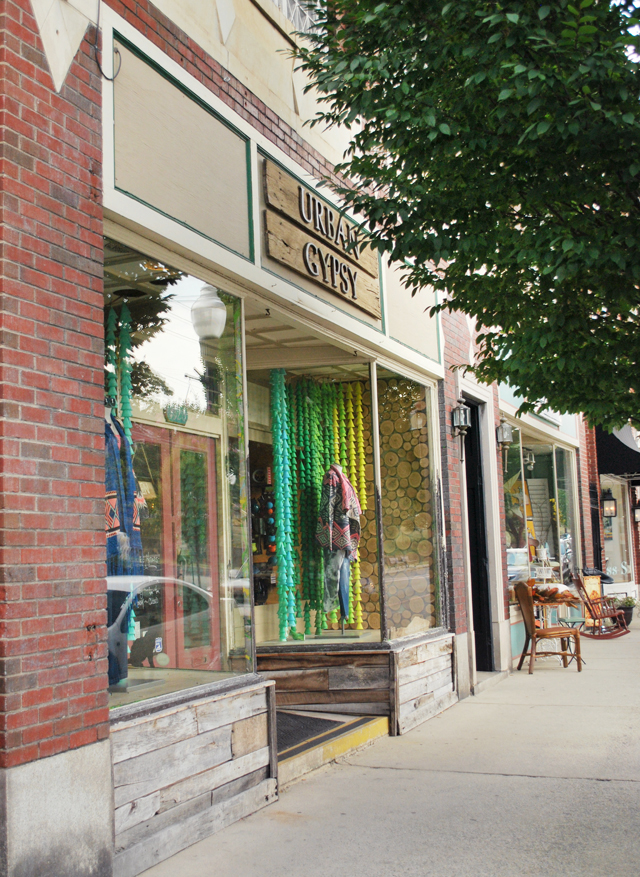 There are several locally-owned restaurants in Grandin, as well as one coffee shop and one cupcake shop. (I'll make some dining recommendations below.) There are a few retail shops as well, and you can't walk by Urban Gypsy or New To Me Boutique without stopping in.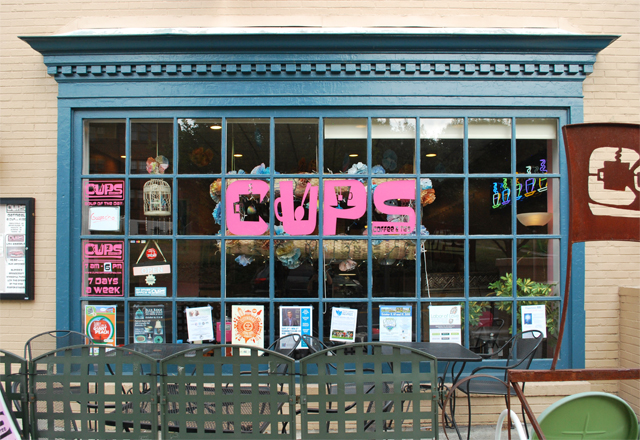 Grandin's sole coffee shop, CUPS Coffee & Tea, just happens to be my favorite coffee shop in the entire city. I've had many study groups, wrote many papers, conducted many artist interviews, and designed many spreads for my magazine from the comfy booths at CUPS. The owner Michelle has such a lighthearted and eclectic style, lining the walls with art by local artists, offering board games for patrons, and lining shelves with a variety of bobble-head figurines. Tons of shelf space is reserved for mugs brought in by patrons, left there to be used on their next visit. Coffee and other beverages come in "cup sizes" likened to bra sizes, which you can't help but to smile over as you order. They also offer locally-made pastries from Bread Craft and Wildflour. I always get a B-Cup with cream and a flaky chocolate croissant when I visit…yum!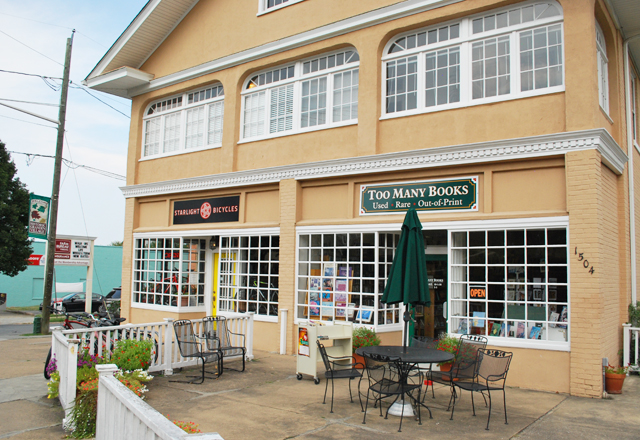 Farthest from the central hub of the village, Too Many Books is worth the two-block jaunt down the street. Full of used, rare, and even signed editions, it's too easy for book lovers to disappear into this shop and never want to come out. The owner has been in the current location for over six years, but it has long been a Grandin staple.
If you're in the Grandin area, keep an eye out for the village's "angel," James. Click here to read a sweet bio of this local man who has dedicated his life to helping his community. You'll also recognize James' face among those on the mural on the south wall of CUPS, painted by my friend and local mural artist Toobz.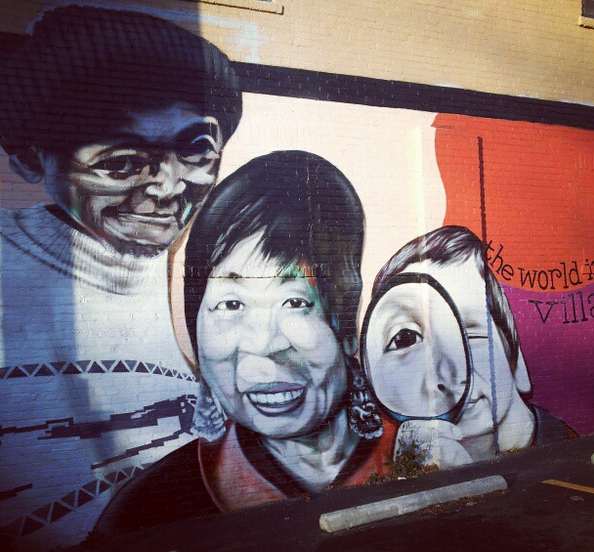 Want to visit Grandin Village? Here are a few of my recommendations:
Zip Code: 24015
Parking
Street parking is free where permitted (watch the time limits), but there's a large free lot behind the Co-Op if street parking is unavailable. (Lot parking beside the Co-Op for shoppers only.)
Events
Dining & Coffee