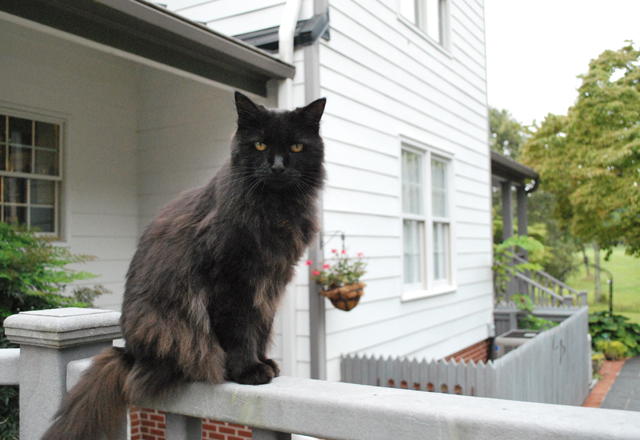 Hello from Salem/Roanoke again! My sister-in-law's wedding is tomorrow evening and I have been in wedding prep mode since I arrived from my hometown on Wednesday night. Things have been lining up smoothly but we've had a lot of tables, chairs, etc, to set up and there has been a lot of running around going on.
Dan and I headed to my parents' last Friday evening and arrived just in time for a big family cookout. We celebrated my parents' anniversary, our homecoming, and just having everyone together as we laughed and shared stories over wine and an amazing dinner on the back patio.
My cousin Sarah spent the night and we got up early Saturday morning to go zip-lining. Sarah, Dan, and I spent several hours at The Adventure Park at Sandy River Retreat in Rice, Virginia (10 miles east of Farmville) doing high-line obstacle courses through the trees and zip-lining down to the ground below. It was so much fun! We couldn't leave her sister Amy out all weekend, so I spent Sunday afternoon at their house and took them out for pizza afterward. I can't get over how much they've grown up these past two years and hanging out with them is absolutely one of my favorite things.
Mom and I spent Tuesday together and made a day of exploring Richmond and having a quick lunch with Claire. It was great visiting the city again after so many years and imagining what life might be like once Dan and I head back down this way one day. (We've discussed landing in Richmond in the future for a more permanent home.) We've also finished season one of Downton Abbey, which I've loved re-watching and she's really loving it too! Kristina from Thrifty Gypsy Travels excited me last week by telling that the Richmond Historical Society is sharing costumes from the show in an exhibit called "Dressing Downton" this fall/winter! Mom and I are already planning to make a weekend of it; it will be so easy to take the train from NY to Richmond!
My post from Monday was all about my second hometown of Roanoke, Virginia and specifically shared my favorite places downtown. Unfortunately, after Wednesday, I'm afraid that Roanoke is more of a household name across the country and around the world for the most horrible of reasons. Mom and I were watching the local ABC news Wednesday morning when the anchors broke in with the story of what had happened live earlier that morning on WDBJ7 (our local CBS affiliate). I quickly hopped on Facebook and was heartbroken to find a trail of posts discussing the shocking incident, ranging from posts of, "What just happened on WDBJ? Did anyone see that? Does anyone know what's going on?" to posts from various friends from the Roanoke and Salem area describing what a great guy Adam Ward was and recounting various memories from high school. "Shocking" and "horrifying" are not words that do the situation justice. I did not know either of the victims from Wednesday's shooting, but it has certainly been bizarre to watch such a devastating event take place in our little city; to receive a phone call from my brother (who works at Harrisonburg's ABC affiliate station) to tell us they're on lockdown but okay (as the shooter made his was north on I81); to see our favorite anchors and friends who work at the station discussing everything on CNN and plastered across the New York Times. Chelsea and I have texted and are fairly certain that Adam was the cameraman who interviewed us when our magazine launched in 2012. It's bizarre. It's so heartbreaking.
Reading
House Rules by Jodi Picoult. I've never picked up one of Picoult's books for whatever reason, but one night this past week when I couldn't sleep I found this book (along with two others) sitting in the floor next to my bookcase in my childhood bedroom. I have no idea where they came from, but I'm glad they were there because I was about to start re-reading the American Girl series to help me sleep, ha! I love Picoult's writing so far and the story is pretty interesting. I'll share more whenever I'm through.
On the Internets
I have a lot of blog reading catching up to do guys. You know you're behind when only five days away from the internet leaves your Bloglovin feed with 300+ unread posts!