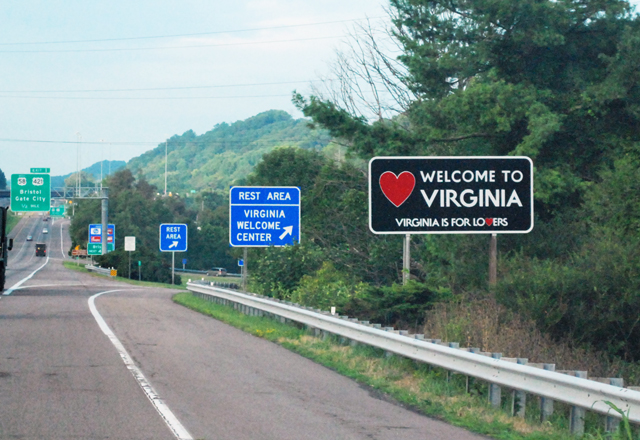 We're here! Well, we've been here for four days now, but we've been so busy and exhausted that I haven't had a chance to sit down and collect my thoughts at all. I imagined I'd spend a couple of nights during our cross-country road trip/move blogging and sharing our trip, like I did when we moved to California, but all I wanted to do by the time we'd arrived at hotels was shower and pass out.
Only four days before we left, we suddenly changed our minds about having a hitch installed and pulling a trailer, instead choosing to drive a U-haul truck and tow the car. The truck was far less comfy than the car, far harder to drive, and twice as expensive, but we were able to take much more of our things with us instead of selling it all and having to replace it later.
Moving day was the worst. It took much longer than anticipated, even though I'd been packing and planning for weeks. The truck didn't have a ramp, which made it pretty impossible to get a 550lb motorcycle into, then the ramp we rented from Home Depot was too narrow and steep to use. We're now the proud owners of our own metal utility ramp, which we drove all over town to find and buy and was still absolutely terrifying to watch Dan use. We strapped the bike in tight and packed in all of our belongings around it, to which I ask…how did we still have so much stuff?!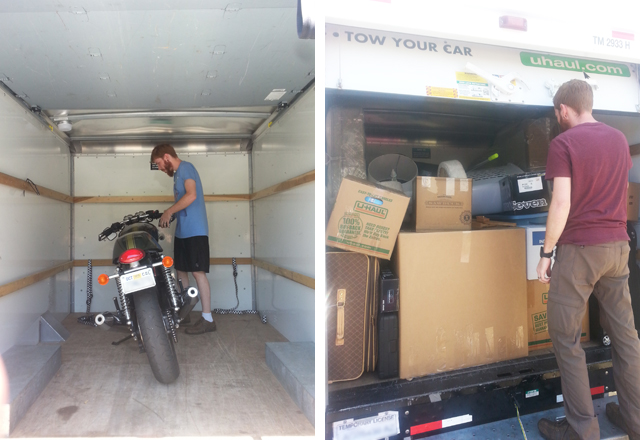 The truck drove like a water bed and every bump had us checking the mirrors to make sure the car was still back there. Every night included checks to make sure the bike hadn't fallen over and destroyed all of our belongings (and the bike.) Needless to say, it was a very slow and anxious trip.
We spent one last night in San Diego with family before heading out on the road, leaving shortly after lunch on Sunday and getting us to Phoenix, Arizona for our first night. At that point we still hadn't decided which way to go: head south to Tuscon and on through El Paso, Houston, New Orleans, and Atlanta, down and around the Appalachians? or head north to Flagstaff and hop on I40 east, taking the route we'd originally taken across on our way to California?
The next morning we chose the 40, deciding that we were more anxious about the truck, our belongings and getting home than exploring any uncharted territory. We both slept horribly the first night, with every sound waking us, just sure it was our truck being broken into or stolen. I really do understand how irrational that idea is, but we couldn't shake it.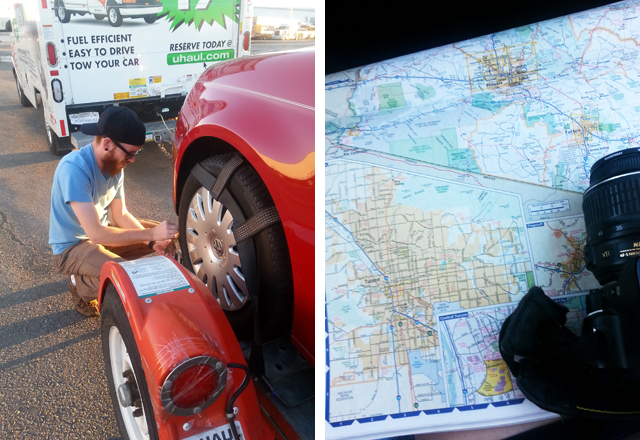 Oh yeah, the light literally fell out of the tow dolly, so we taped it back in. If it works, right?
Thankfully we had really taken our time coming across on our trip to California, stopping to explore every roadside attraction we'd heard about and really enjoying the sights along Route 66 and in Sedona on the way there. Because of this, we'd already seen everything we wanted to see on the drive home. This allowed us to hit the road every day with the intention of getting as far as possible before stopping to sleep. We only stopped for gas or food (and once in Texas for the most legit barbeque!)
That being said, our trip from California to Virginia was pretty boring. Note I didn't say terrible…we entertained ourselves enough and had the most beautiful landscapes to drive through, which I photographed plenty from the passenger seat. We made it home in just four and a half days, which was surprisingly quick considering we were going so slow and made the same time on the way over.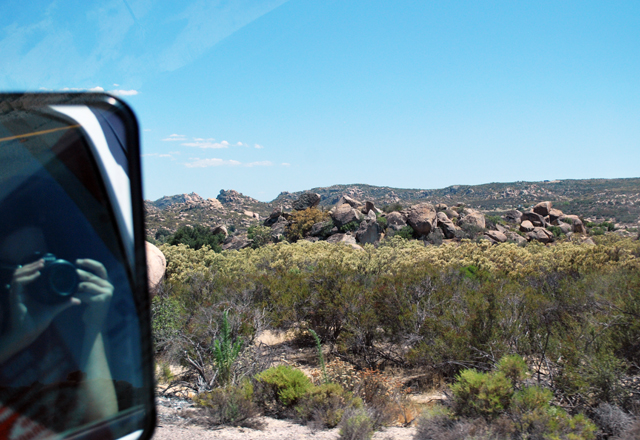 We're currently spending our first week here in my rural hometown with my family and friends. There isn't much internet around here, so posting may continue to be sparse. We'll be back and forth between here and Dan's hometown of Salem (Roanoke) for the next month and I can't wait to share how gorgeous (and green!) our home state of Virginia is. We have plans to meet up with so many friends while we're here and I can't wait to catch up with everyone! Although I know it's temporary, being home feels so good.