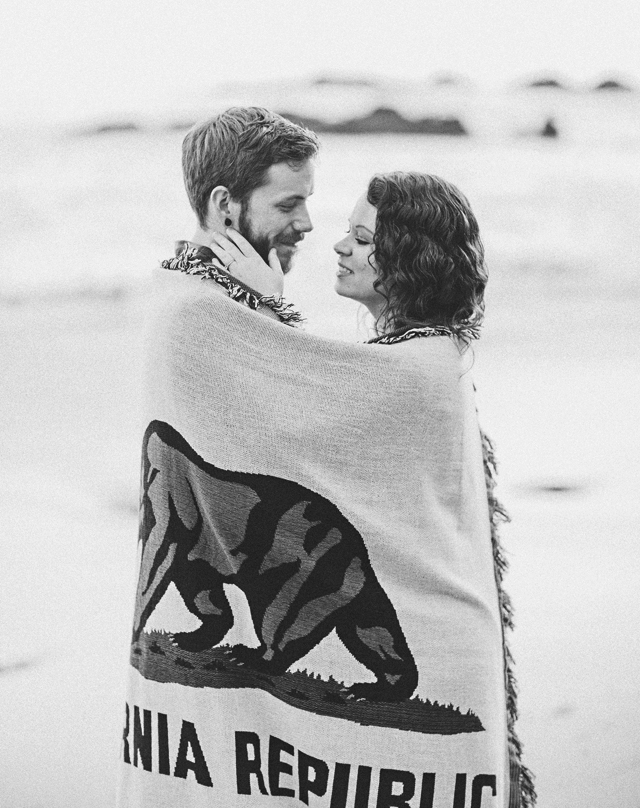 Dear California,
I have so many mixed emotions today. As you read this, we're putting the last few things into our U-Haul trailer, turning in the keys to our amazing apartment, and driving out of Orange County for the last time in a long while. We'll hang out in San Diego tonight, but sometime tomorrow we'll be crossing your border into Arizona and I'm sad to say that I don't know when we'll be back.
We will come back to visit…right? I sure hope so. We didn't make too many friends here but we do have some, and the ones we do have are some of the absolute best people. We have to come back to visit them. And of course we'll be back to hang out with G-Ma and Bill in SD. That's a given. So yes, we'll be back.
We've been here two years, two months, and six days. That's 797 days.
We've done some really fun things in our time here, and I thought I'd list a few of those things out. I love reliving my memories, and two years of them is pretty manageable. Our time here can be tied up in a neat little chapter, with a cross-country road trip at the beginning and end enclosing everything in between.
We drove clear across the continent and had quite the adventure getting here.
We settled into new jobs, spent time with family, and discovered how great it is to live this close to the beach.
Chelsea moved in and we suddenly had a roommate, even as a married couple. It went rather well, I'd say!
My bestie Di visited and we took the Dutchie to the Danish town of Solvang, which was apparently very confused and sold Dutch figurines. Uhm…different country, Solvang.
I've attended the US Open of Surfing twice.
We once had critters living in our ceiling, and I always called them nocturnal cats. Then Chelsea adopted Audrey and we had an actual, real-life cat around! We never heard the critters again.
Concerts! We saw Anberlin in concert twice (1, 2,) The Maine three times (1, 2, 3,) The 1975 once, and one amazing Saosin reunion show. I also danced my trance-loving face off at an Armin van Buuren show.
Museums! Chels and I visited the LACMA, The Getty, and The Getty Villa.
The Color Run in San Diego was a blast!
We visited Joshua Tree and Pioneertown several times and I will never get over my love of that beautiful desert.
One time we were stopped at a stop light and I started doing "Pop Pop!" in the car. The guy in the car in front of us through I was "raising the roof" and started doing it back. We just sat there raising the roof and pop-popping together for the remainder of the red light.
We spent a long weekend in San Francisco and I loved every minute of it.
The man dancing his way through the crosswalk and spreading joy to all who witnessed is and will always be my favorite stranger.
We're still sometimes the only people who pull all the way up to the white line at intersections. I'm still not sure why some drivers leave an entire car's length of space in front of them. What do I still not know?
Spending Thanksgiving in Fairbanks, Alaska is one of the coolest things I've ever done. (See what I did there?)
We lived in two different apartments. The first one started sinking into the ground. This second one was way better. I loved seeing the sunsets from our balcony, and watching the planes coming in for landing at the OC airport. I also loved that we could hear the fireworks at Disneyland every night.
Disney is my all-time favorite, but we also went to Universal… it was just 'okay.' Meh.
Endless-mimosa-fueled bottomless-brunch-buffet drag show at Hamburger Mary's in Long Beach with my great friends from work. Enough said.
I read 57 books (and counting.)
I went on my first business trip to Salt Lake City.
The screamy baby. Seriously, neighbor lady, why does your child scream like that? And why do you let them? How does your baby scream at both 6am and 11pm, and nonstop in between? Do they never sleep? Do you ever sleep? Are you certifiable yet? (Any why did calling CPS after 14 months of this not result in any wellness check?)
We flew home for two Christmases and once last June for a wedding. Nothing makes you appreciate home like being really, really far away from it for a long time.
I had a girls' weekend with Di in Vancouver and absolutely loved the city. It was such a great trip.
I quit a job that I had once loved, but began to truly hate. It had apparently been making me sick from stress for months, was in general an extremely toxic environment, and I just had to get out of there for my own health and sanity. The management there was killing that place with a slow and miserable death (and of course it wasn't their fault…but tell that to the seven employees who quit alongside me throughout the year.) I had no back up plan or another job lined up when I left…but I never felt more empowered. Quitting that job was one of the best things I ever did.
Dan took up rock climbing and bouldering, losing over 35 pounds as a result. He's in the best shape of his life and found a new favorite activity. I even starting climbing a bit too.
So many beaches! Malibu, Santa Monica, Venice, Huntington, Newport, Corona del Mar, Laguna, La Jolla, and more. I've never lived so close to the beach before…but even so, I didn't go crazy and spend lots of time there like some people might have.
We watched a kid at Aliso Creek in south Laguna dig a trench between the creek and breaking waves, then stood with about 100 other people as we watched the two bodies of water become one as the sand banks were broken away. I still don't know how the people on that side of the trench got back across without wading through chest-high rapids where the two connected.
Dan and I met my parents in Sedona, Arizona for a few days. It's easily one of my favorite places in the US.
We spent lots of wonderfully quiet weekends in San Diego.
I've typed many words on this blog filled with nostalgia and wonder at how we've found ourselves here. I've talked openly about my homesickness and how being so far removed from the place I call home has taught me so much about myself. I've figured out how I define "home." The distance from our family and friends back home has been both really difficult and really good for us. I'm ready to be closer, though.
I'll miss you, California.
Thanks for the memories.
PS, keep up with our trip home on Instagram and Snapchat (embusyliving) & #CAtoVA