This one might be a bit long, so refill your coffee or wine and make yourself comfortable.
The other day a friend of ours asked on Facebook where we were moving. My response? That I hadn't "announced" it yet, which was a really stupid response. What I should have done was private message her and tell her our plans, because why not? Why did it need to be an "announcement"? Do I really need to live my life waiting for the right time to "announce" things like that on Facebook? I think Dan texted her and let her know what was going on, but me? I didn't really understand that behavior of mine and feel pretty stupid or how all that went down. Sorry, Sarah. I'm awkward.
But I've figured it out… I think I have been living with so much anxiety and fear over telling people where we're moving because I'm just so, so afraid it all just won't work out or something. Which is kind of ridiculous. When I told Dan this, and admitted my embarrassment over my response to Sarah he told me it didn't matter, but he also said that my fears were rooted in some sound logic. Things might not work out exactly like we hope, and things might be embarrassing if we tell people all of this exciting news and then things end up being a bit messy, but oh well. That's life. So I share this little "announcement" today with a little hesitance and shaking hands. I just want it all to go exactly according to plan and want it so bad.
Several months ago Dan had the idea that maybe he could continue working for his current company, if only they would let him transfer to their east coast office. We wanted to get out of California and be closer to family, and while we're sure we'll end up in Richmond one day (yay #RVA!), we're just not sure that we're ready to be that settled down yet. After deliberating for months and running it by his bosses, we decided we were ready to take the jump and put Richmond on hold. By the end of May, his idea had been approved at work and it was official: We're moving to New York City!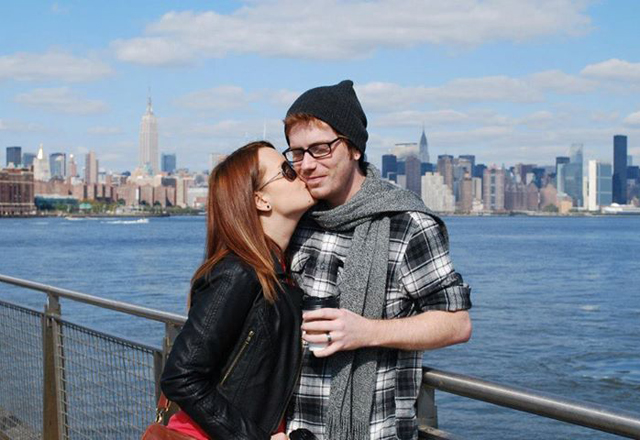 I cannot even begin to explain all of the crazy emotions I have over this reality. If you know me in real life or from my old blog, you already know what kind of love affair I have with NYC. (And who doesn't?) For those of you who don't know me from over a year ago… I always just knew I was going to grow up and live in New York City. It was a "given", even though I didn't actually visit there until I was 19 in 2007. I visited again with a roommate in the summer of 2008, and by Christmas I had signed up for one of the summer semester sessions at Parsons the New School of Design. I was determined to get a taste of that city living.
My parents dropped me up at a Megabus stop in Washington DC in May of 2009 and I lugged my giant suitcases full of clothing, toiletries, bedding, towels, and everything else I'd need in my dorm for six weeks into the waiting bus. It was happening. Our bus got into an accident and 90% of the people on it got off in Jersey and walked to a shuttle; my bag was too heavy for me to manage the walk, so I sat on the bus staring down the Manhattan skyline for nearly two hours. It was quite an ordeal. By that evening I had met my roommate, Kavil, and nine other girls that I clung to for the entirety of my time there. I met people from every corner of the earth. I met my now best friend, Diana, and we stuck together like glue. We explored the city together, many of us seeing these new things for the first time. We would meet after class for window shopping, dinner, and just wandering around different neighborhoods. My photography class was exciting; my assignment was generally just to explore the city and photograph it, which is all I really wanted to do anyway! I'd spend my evenings with my girls exploring and photographing, then spend the days in the darkroom developing my new memories. We went to Coney Island, Yankee games, had picnics in Central Park, and danced through the streets at 4am. We went to museums and Broadway shows. There was one week where I came down with the flu, had to be quarantined, and begged my mom to buy me a ticket home, (I was just absolutely miserable,) but I'm glad I toughed it out and stayed. My time with those girls could never be replaced.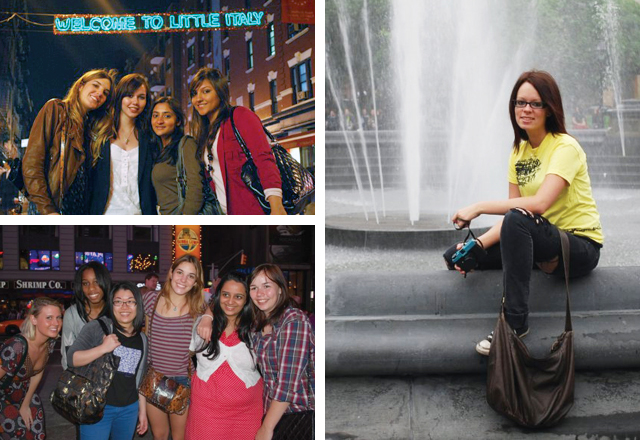 Afterwards I returned to my life in Virginia. I finished college, got married (with Di as one of my bridesmaids!), and got my first real job in Roanoke. My friendships with those girls remained, and I ventured back to New York several times over the years. I would take a Friday off work and leave directly after work on a Thursday to drive to my friend Amie's in DC. I'd hop an early Friday morning train or bus from there and be in the city by afternoon, only to turn around on Sunday morning and head back. I'd stay in hostels sometimes when I took friends along, but would usually end up crashing with two of my Parsons girls who ended up living there, Margaux and Bhaavya. I'd spend much of the time on my own while my friends were in class, just wandering the streets, photographing everything and learning as much as I could about the city.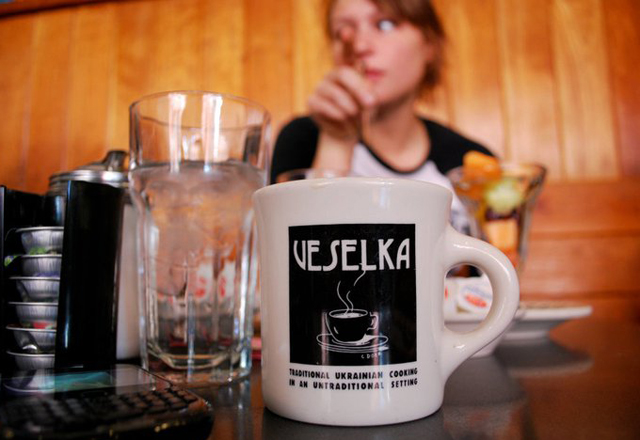 One night I was wandering the streets with Margaux, Sugar-Free Red Bulls in hand (and in my purse, and her purse, ha!) We stopped near Rockefeller Center, popped the cans open, and sat on a ledge to talk. I'll never forget that talk, because I told her that I had to find a way to get back to New York. I would. I had to. My short stint at Parsons hadn't gotten the city out of my system, and I wanted nothing more than to be back. I told her that if I wasn't there by the end of the year I'd feel like a failure. Well, I failed, because I could not figure out a way, no matter the will. It just wasn't in the cards at the time, and that's ok.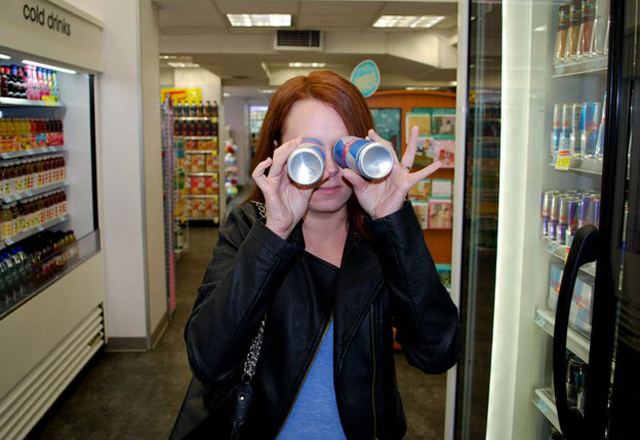 My last visit was in the spring of 2012 with my mom, one of her friends, and her friend's daughter. Our friends were especially excited to go with us because I knew the city like the back of my hand and they could just follow me to all of the hot spots without worrying over directions and subway routes. I often joke that my natural sense of direction, and ability to look at and learn a map within minutes, is my greatest talent. Playing tour guide is one of my greatest pleasures. In the years since I went to Parsons I've had several friends and acquaintances contact me online asking for advice about visiting New York. I was always more than happy to send them mile-long responses, detailing everything I could to help them navigate and know what to see. Eventually I grew tired of typing, copying and pasting, and coming up with all of this information over and over, so I started a little blog where I could put all of this information. If people asked for advice I would just send them the link, a short explanation, and offer to answer any additional questions they had. (I won't share it now because it's a terrible mess, and just, no.) When people would return and profusely thank me for the advice I had shared, my heart would swell a hundred times larger. I've found my calling! Unfortunately, I sat that calling aside as we moved clear across the country, and dished out less and less NYC advice until the point where I haven't really helped anyone in months.
I thought I had pushed away the idea of living in New York, until Dan got serious about transferring to that other office. It will get us to the east coast, he said, but I didn't want to push him into such a big change unless I knew for sure that he wanted it too. I left it up to him for a long while, offering that moving to Richmond would be a wonderful alternative; we have friends there, it's close to home, you can find a job there easy. There were some times, especially homesick times, where I wanted Richmond and he wanted New York, which was shocking. We both went back and forth, until eventually our hopes for the future started forming more seriously and began to align, bringing us to this final decision.
My fears that this won't work out seem to lie solely on the fact that I do not have a job lined up for our arrival there. The price of living in New York is astronomical, but honestly it's not that different that what we're living on here in Orange County. Our rent could be exactly the same, we'll just be living in 1/4 the space, something we've pretty much come to terms with by this point. (I actually find it quite exciting! A studio! Minimalism! Extreme organizing! Ikea!) But regardless of whether I find a job or not before we start our trek there (please Lord let me find something) Dan has that job. He has that income, he has that position, and he has to eventually be there to go into their midtown office. We may have a harder time finding an apartment without me having it all figured out, but it's happening. It's happeninnnnng! Fears be damned!


So that brings me to my next point… this blog. When we started discussing New York I immediately began dreaming of playing tour guide again. I decided I can do that…through my blog! If any of you used to follow me before, like, April, which is doubtful (hello, all two or three of you!), you'll know that my blog wasn't always like it is now. When we decided on NY as a serious possibility, I started stepping my blog game up. I started teaching myself to post consistently. I made myself go out and explore more, or rather, I made myself take blog-worthy photos while I explored. I decided that now's the chance to practice, to learn, to grow a following, and meet some new friends. What a wonderful tool a blog can be for making new friends in a new city! Just in these past few months I've already made so many great new friends through this space, and I've just eaten up every ounce of it. I didn't really make a huge number of real life friends here in California, so I wish I had done this sooner; there are so many of you new blog friends who are right here in SoCal with me.
I hope I can share our upcoming adventures with you here, from my fears and anxieties to all of the fun things I'm exploring and discovering in New York. If you live in New York City, send me an email! I'd love to know I'll be able to meet some people there who just get me. I only have about four friends left living there in the city, so I'm down for some coffee dates!
As for our plans… well, we don't have everything quite figured out yet. We're leaving OC on August 1st and starting our cross-country trip to Virginia after one last night in San Diego with family. We'll arrive and spend about three weeks (!!!) with our families and friends there, ending with my sister-in-law's wedding on the 29th. I guess we'll be heading north to NY sometime around the first week of September, and we'll just see how it all goes from there!
Thank you all for joining me on this journey. The blogging community is just so uplifting and encouraging, especially when embarking on exciting new adventures like this! Love, Em