With our trip to Arizona behind us, I've found that I don't have too many things ahead to look forward to. This is a strange scenario for unemployed me; suddenly I feel like it's 2013 again, jobless and wondering what's next. I spent my time between leaving Young's and our trip to Arizona designing and developing my new portfolio website and then interviewing with a creative placement company. Now that we've returned I'm just looking around to see what's out there… freelance and part time work welcomed! I've even applied for some waitressing jobs, just to get me out of the house and to make a little extra cash.
That's not all I'm doing, though. I cook, clean, do laundry… the basic things I can expect myself to knock off the to-do list with all of this spare time, but I'm also fitting in a few things for myself these days. I have a couple of freelance jobs, which is nice. I'm reading the first draft of a friend's first novel. I have lunch with two of my old co-workers once each week and they are my absolute favorite people here, besides the two I live with of course. Some days I Chromecast Lynda.com videos to the TV and learn more about UX/UI design or how to better use my camera. Some days I just binge-watch a little Netflix and cuddle with Audrey cat. I've also cleaned out my closet and taken a huge load of clothing to a local consignment shop, preparing once again to pack all of my belongings into boxes for a late-summer move. So the days fill themselves up; I've found myself content. I would rather make a little money to contribute to the effort, but I also don't regret quitting that awful job for one minute. Best decision I've made out here.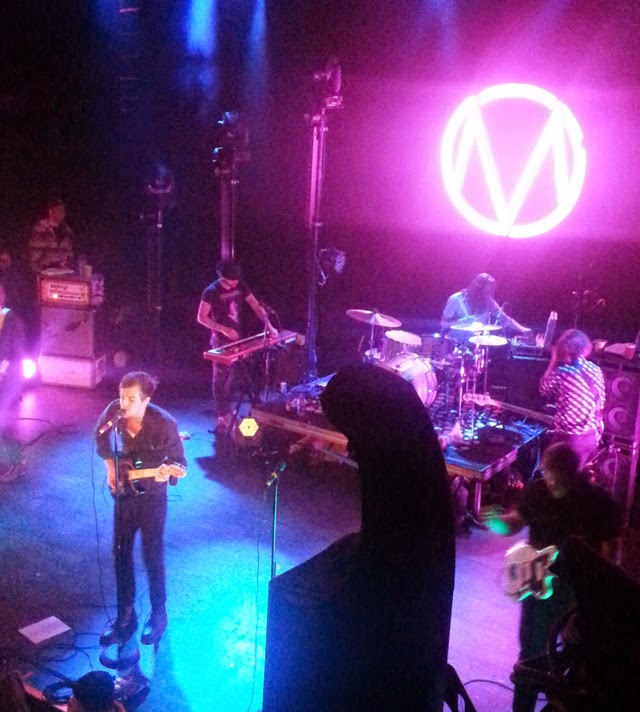 We decided we should spoil ourselves last week and we headed to the House of Blues in Anaheim to see The Maine from our perfect and prime balcony seating. (Which were the same cost as tickets to stand in the pit and try to see over someone six inches taller than me!? What!? Lucky timing I guess!) I had never viewed a show this way, and I don't know if it's because we're getting old or what… but it was awesome. I could see the whole band the entire time, and anyone who frequently goes to shows knows what a rarity that is. I didn't get headbutted or bruised or anything… it was fabulous. We even had a cocktail waitress… no standing at the bar fighting to get a drink! The entire experience was relaxing and so fun. This was our third time seeing The Maine since we moved out here and after the show I hung around and was able to meet four of the five band members, all who were so nice and down to earth. Their new album "American Candy" was released at the end of March and I'm really loving it so far. The title track, "Unlost," and "Miles Away" are my three favorites so far. I highly suggest a listen!